10 Things You Didn't Know About Popular OAP, Ozzy Agu
While some still refer to him as "the new kid on the block", those who know him well will argue that Ozzy Agu is one of the best on-air-personalities we have around. We Agree!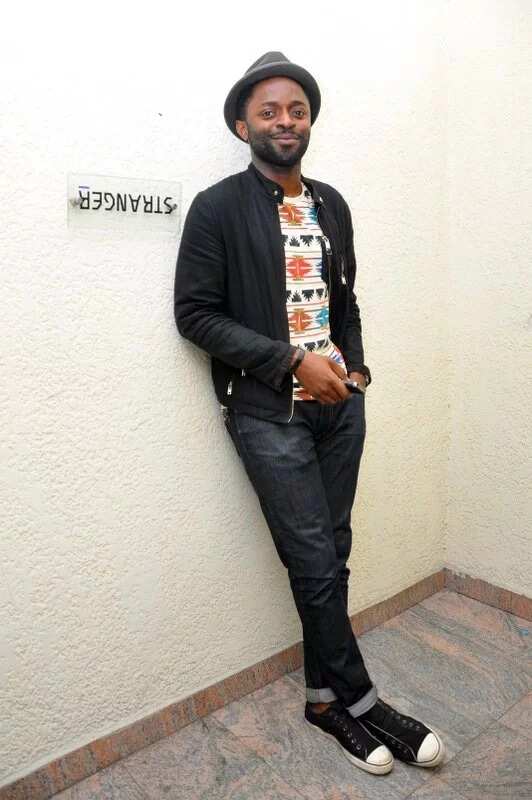 Funny, witty, engaging and always smiling for the cameras, Ozzy is an actor, red carpet host, event anchor and a TV presenter, currently presenting the popular TV show called 53 extra, a lifestyle magazine TV show on MNET Africa.
READ ALSO: Nollywood Is The Cradle Of African Movies – MNET
Legit.ng has dug deep into the life of this interesting character and bring to you ten things about him that you have probably not read elsewhere. Enjoy!
1. Ozzy is a linguist and he speaks Thai. So whenever you bump into him, just say สวัสดี (that means Hello). Ozzy actually worked in Thailand as a United States peace corps member at some point in his life.
2. Having bagged a bachelors degree in Business Administration from the University of Mercer in Macon, Georgia. Ozzy came back to Nigeria, and did his National Youth Service Corps in Iyana Ipaja, Lagos. He was in Platoon 6. He also attended American Academy of Dramatic Arts, New York where he studied Drama.
3.  Ozzy was quite popular in his platoon, he directed a play for his platoon but they were disqualified based on technicality. But the performance was the crowd favorite.
 4.His favorite childhood memory is chasing goats around his grandfather's farm.
5.His biggest childhood disappointment is he never got a puppy that he so craved for.
 6. His scariest childhood experience was him being chased by a street dog when he went to buy maggi cubes for his mother. We hear Ozyy ran faster than Usain Bolt that day.
7. His favorite quote is "If we wait until we are ready, we'll probably be waiting the rest of our lives."
8.Ozzy is passionate about youth development. While in Thailand, he was involved  in youth training and HIV and AIDS awareness campaigns.
 9. His idea of a perfect date? Hear him: "holding hands, staring into each others eyes and laughing at our dry jokes."
10. And when we asked if he wasn't an actor what would he be? He simply said, he would be in trouble. Typical Ozzy!
We remember Ozzy hosting the African Movie Magic Awards (AMVCA) 2015 nominees brunch three months ago and he was simply amazing on stage.
Source: Legit.ng