Get 24-Hour Web Pass And Enjoy Free Internet
Legit.ng, Nigeria's leading news, jobs and entertainment portal with more than 13 million unique users monthly, is helping to bring free mobile internet to Nigerians via the MTN network. This has been made possible through Opera's sponsored web pass, which allows operators to package their data in a user-friendly way, encouraging users to get online at the click of a button.
A first-of-its-kind initiative in Africa, Legit.ng is sponsoring a massive one million days of internet for subscribers on MTN between June 18 and July 10, 2015. MTN users will be able to activate their free day of internet once during this time period and will be able to browse all websites using Opera Mini.
Terms of the deal:
• Number of web passes per day: 40,000.
• Duration: 25 days.
• Total number of passes through the campaign: 1,000,000.
• Pass type: 24-hour web pass per unique user per 2 days.
• Start: June 18, 2015.
Access conditions:
In order to have access to free internet surfing for 24 hours, a user must leave his/her mobile phone number.
Working together to boost Nigeria's mobile internet usage
With over 20 million Opera Mini users in Nigeria, 140 million MTN subscribers and over 13 million monthly Legit.ng readers, the partnership is a unique opportunity to bring mobile users online for the first time. Whilst Nigeria's mobile penetration is rapidly expanding, mobile data usage is still low at around 38%. This initiative aims to give users the opportunity to get a 'taste' of the internet and understand how it might benefit them.
"As a company committed to providing engaging online content for Nigerians, we're thrilled to also provide them with a day of mobile internet," said Goke Olaegbe, Country Group Head at Legit.ng.
"Connecting more people, wherever they are and helping them to do more with their data will always be in the forefront of what we do at Opera. Partnerships like this are key to achieving our goals," added Richard Monday, VP Africa for Opera Software.
Damilola Runsewe, Manager, Enterprise Marketing, MTN Nigeria, further supported the initiative: "We truly believe in the power of bringing people online via the devices they use everyday. Opera's Sponsored Web Pass product helps take the fear out of using mobile internet for the first time."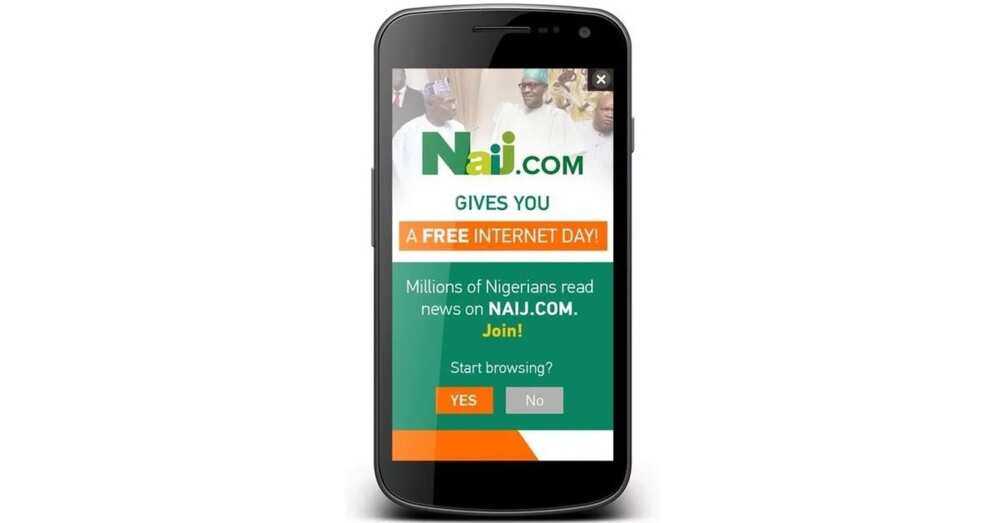 Get access to a free day of internet by going to webpass.opera.com using Opera Mini on the MTN network but hurry - there are only 40,000 passes available daily during 25 days!
About Legit.ng
Legit.ng is the top Nigerian portal of a new generation. It embodies the era in which it has been created: dynamic, informative, controversial, entertaining. Currently the web portal offers news, mail service, music, videos, jobs, jokes and other entertainment features, to the members of the multi-million community. Over 13 million unique users read news on Legit.ng every month. Over 100 million of pageviews and over 42 million sessions prove that Legit.ng is an ideal place for those who want to be in trend.
Legit.ng's parent company, Genesis Technology Partners, is a global web and mobile company which has developed a range of large and fast-growing projects in CIS, Asia and Africa. It is among the Top 50 largest companies in the world by traffic, maintaining over 100% growth per year.
About Opera Software
Opera Software crafts products and services that connect 350 million people to the internet. More than 130 operators around the world choose to work with us to give their customers the best web experience.
Our mobile advertising platform enables publishers to monetize their content and allows brands to reach a global audience of more than 800 million consumers. Learn more about Opera at www.opera.com, or follow Opera on Facebook, Twitter and blogs.opera.com.
Opera and Opera Mini are trademarks of Opera Software ASA.
About the MTN Group
Launched in 1994, the MTN Group is a leading emerging market operator, connecting subscribers in 22 countries in Africa, Asia and the Middle East. The MTN Group is listed on the JSE Securities Exchange in South Africa under the share code: "MTN." As of April 30, 2015, MTN recorded 229.2 million subscribers across its operations in Afghanistan, Benin, Botswana, Cameroon, Cote d'Ivoire, Cyprus, Ghana, Guinea Bissau, Guinea Republic, Iran, Liberia, Nigeria, Republic of Congo (Congo-Brazzaville), Rwanda, South Africa, Sudan, South Sudan, Swaziland, Syria, Uganda, Yemen and Zambia. Visit us at www.mtnbusiness.com and www.mtn.com.
Source: Legit.ng