Audrina Patridge biography: age, net worth, husband, daughter
Audrina Patridge is a famous TV personality, model, and actress. She rose to fame after she was cast in the reality TV show The Hills.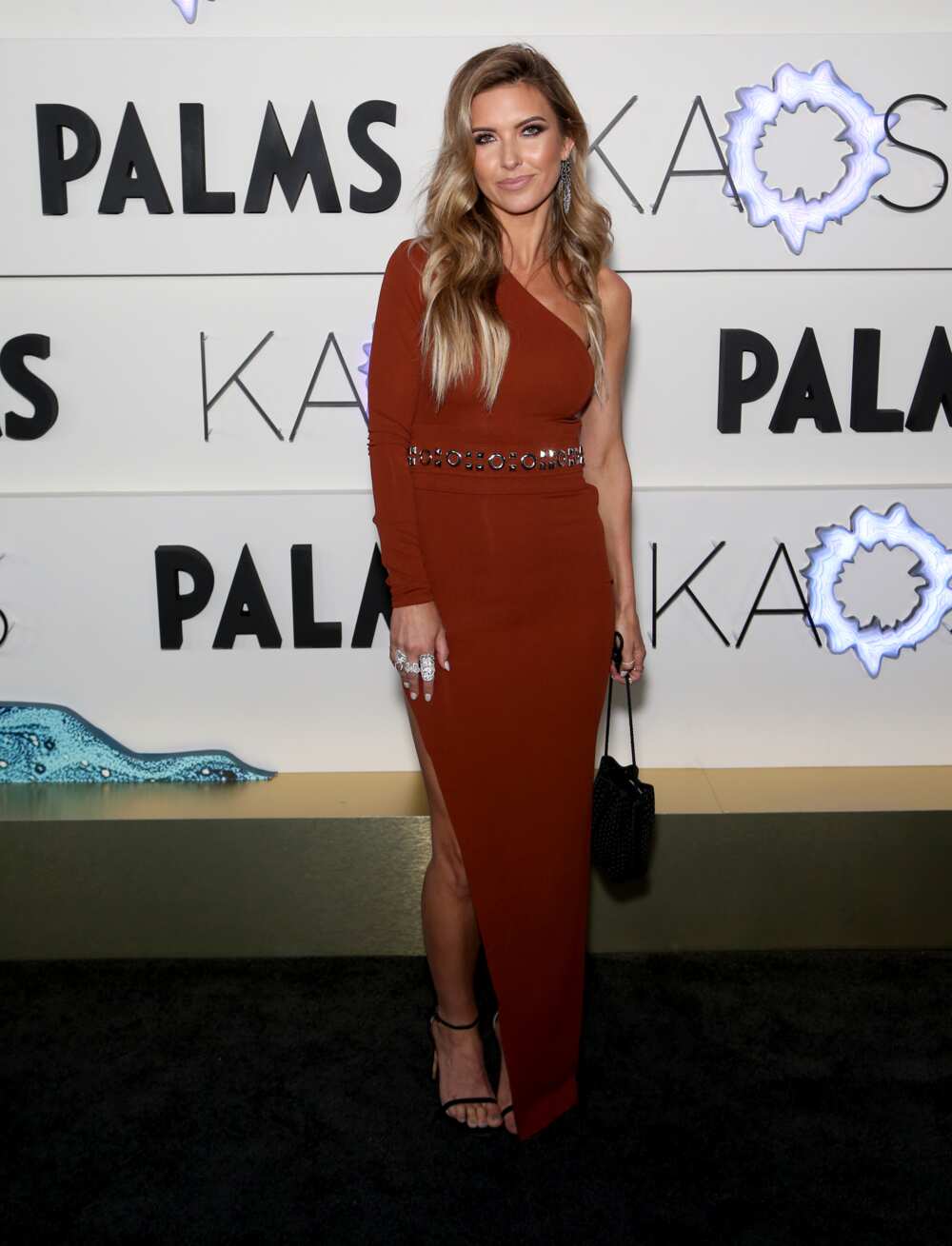 Patridge is also a mother of one beautiful daughter named Kirra, born to her and her ex-husband Corey Bohan. What more is there to know about this superstar?
Profile summary
Full name: Audrina Cathleen Patridge
Date of birth: May 9, 1985
Audrina Patridge age: 36 (as of 2021)
Nationality: American
Occupation: Actress, TV personality, model
Height: 5 ft 7 in (1.71 m)
Weight: 57 kgs
Audrina Patridge biography
Patridge was born in Los Angeles, California, on May 9, 1985. How old is Audrina Patridge? As of 2021, she is 36 years old.
The star was named Audrina Cathleen Patridge at birth, and her parents are Lynn and Mark Patridge. Her dad is of German, British and Belgian ancestry, while her mum is of Polish and Italian origin.
Audrina is the firstborn to her parents, and she has three younger siblings - two sisters named Casey and Samantha and a brother named Marky.
Audrina has been interested in acting since she was a little girl.
Education
Audrina is a graduate of El Dorado High School in Placentia, California.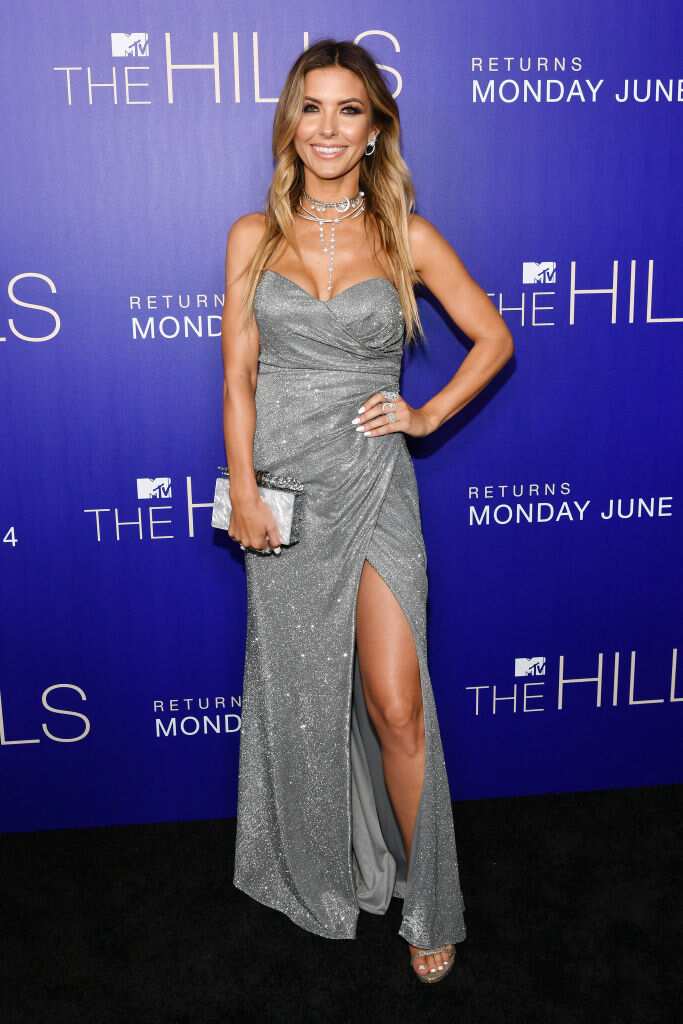 Career
Patridge desired to be a Hollywood actress from her childhood. Committed to pursuing her dreams, she took a job at a small management company in LA when she turned 18. She would put in extra hours to get the skill in her area of passion by taking private acting lessons and undertaking drama classes.
The TV star was living near the location of the MTV production of the reality series The Hills. One day, when she was sunbathing by the pool, she was spotted and asked by a producer if she wanted to play a role in the series.
Audrina was more than happy to accept, and this was her pathway to her now-flourishing career as an actress. She was the outgoing and fun-loving friend on The Hills, a reality show that documented four young ladies' professional and personal lives in their attempt to make it big in the fast-paced life in the city of Los Angeles.
The actress appeared in all six seasons of the series. She was also on the 11th season of the American version of Dancing with the Stars, where she finished in 7th place. She also worked for Quixote Studios and Epic Records in the course of the production of The Hills.
In 2011, Audrina started her own reality series titled Audrina, in which she had the starring role. The show was all about her life and the lives of her immediate family, but it was not very successful, leading to its cancellation after the first season was aired.
Some of Audrina's other credits include Direct-to-DVD, Sorority Row, Into the Blue 2: The Reef, and Honey 2. She was also in a series of Carl's Jr. commercials from 2009 to 2012.
She is part of the cast of the revamped The Hills: New Beginnings (2019). Audrina is made for the camera and has a captivating film presence that makes her shine in various roles.
The successful actress ventured into TV when she became the host of 1st Look, NBC's late-night travel show, between 2014 and 2015.
The multi-talented star has various other skills, including cheerleading, martial arts, kickboxing, and dance.
Audrina has worked as a model as well. She is active on Instagram, where she has a large following of 1.7m followers.
Audrina Patridge net worth
According to Celebrity Net Worth, the actress has a net worth of $5 million. This can be attributed to her successful career as an actress, model, and TV star.
Is Audrina Patridge married?
Patridge was married to BMX rider Corey Bohan before they divorced in 2018. Audrina Patridge daughter, Kirra Max Bohan, was born to the couple on June 24, 2016.
On November 20, 2015, Audrina Patridge fiance proposed to her in her parents' presence. The lovebirds got married on November 5, 2016. They had been in an on-off relationship for eight years before they got married.
The marriage did not last too long before they started having problems. Audrina got a temporary restraining order against her then-husband Bohan in September 2017. Audrina Patridge husband reportedly pushed Audrina when she was holding their daughter and was using vulgar language around the 15-month-old baby.
Soon after, she filed for divorce, and the process was finalized in December 2018. At some point, Audrina shared how hard it was as a single mother going through a divorce. She and her ex-husband had a difficult custody battle for Audrina Patridge baby for nearly two years.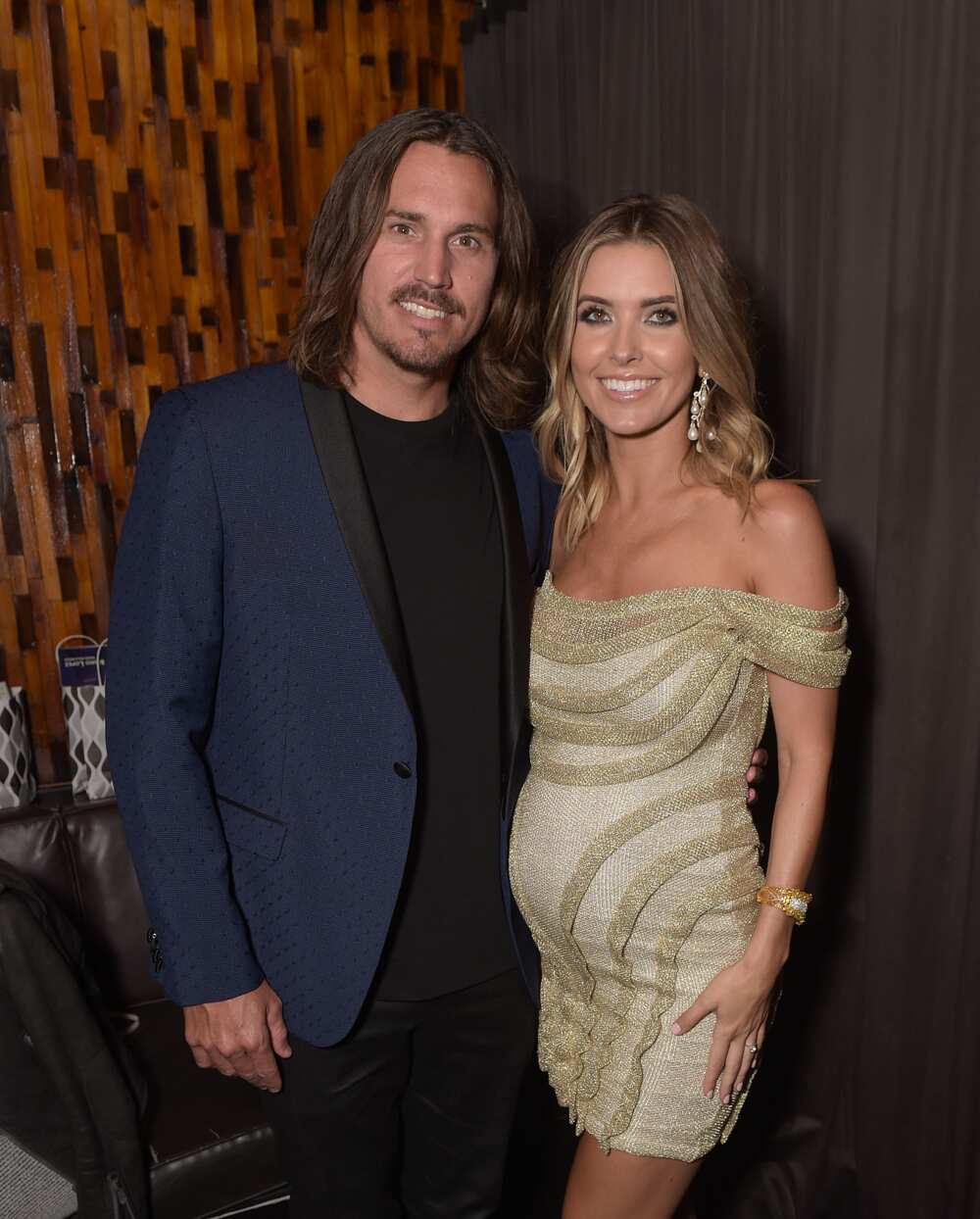 Since her divorce, the actress has been linked with singer Ryan Cabrera and bar-owner Matt Chase, but the relationships did not last.
Body measurements and plastic surgery
Audrina Patridge height is 5 feet and 7 inches, while her weight is about 57kg.
The actress is suspected of having undergone plastic surgery to improve some of her bodily features. The Audrina Patridge plastic surgery claims come from comparing photos from the original The Hills to those of The Hills: New Beginnings.
It is alleged that she and some other cast members of the series have gone through plastic surgery. She is suspected of having had a rhinoplasty, a procedure that thins the nose, and Botox.
Tattoos
Patridge has a tattoo on the back side of her neck. Audrina Patridge tattoo is a heart with its four chambers, which can also be viewed as an apple with a snake around it. It is symbolic of the story of Adam and Eve in the Bible. She also got another tattoo on one side of her back in honor of her lovely baby girl.
Audrina Patridge is a strong woman who knew what she wanted from a young age and has stopped at nothing in the chase for her dreams.
READ ALSO: Deborah R. Nelson-Mathers bio: what is known about Eminem's mom?
Legit.ng recently reported about the life of Deborah R. Nelson-Mathers. Musicians have often used music to express how they feel. Eminem is no different; he introduced his fans to his mother, Deborah R. Nelson-Mathers, through his music early on in his career.
Eminem rapped about the poor relationship that he shared with his mother from his career's onset. Many people to date still question whether this is the accurate depiction of their relationship. Here is everything you need to know about Debbie Mathers, including details about her relationship with her son and more.
Source: Legit