Belfour Oil and Gas Accounts, Others to be Frozen as CBN get Court Order
- The financial regulator requested for a court order in order to freeze eleven accounts of companies
- Court granted the exparte demanded by CBN, but reduced the period from 180 days to 45 days
- Some of the companies affected are Belfour Oil and Gas Limited, Albert Austin Ugochukwu, Tasmara Integrated Services
AY ATTENTION: Join a community of CEOs, founders and decision-makers: subscribe for a free monthly business newsletter Digital Talks and succeed BIG!
Belfour Oil and Gas Limited and many other companies, including individuals are facing a hard time with the Central Bank of Nigeria (CBN) set to freeze eleven accounts.
Some of the accounts belong to Belfour Energy & Allied Services; Belfour Oil & Gas Limited, Albert Austin Ugochukwu, and Tasmara Integrated Services.
Others affected are Circle Flow Integrated Services and Kacynaus Reality Nigeria Limited. The companies and individuals involved are being investigated for suspicious activities.
This led to the apex bank requesting for the court to grant an exparte against the affected parties. On Wednesday, April 7, 2021, that Federal High Court, Abuja division's Presiding Judge, A.R. Mohammed, ruled in favour of the financial regulator.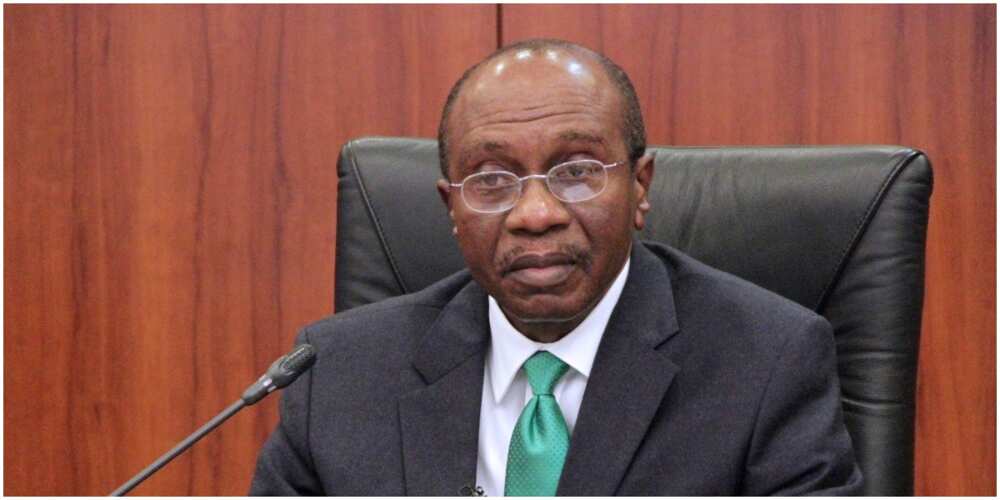 It was revealed by the CBN that the affected accounts are in First City Monument Bank (FCMB) Limited. The exparte demand had been filed last month, March 16, 2021, but dated March 12, 2021.
The probe into the financial activities of the companies is linked to Oluwatoyosi Suwebat Oladipo, the Assistant Manager of the Central Business District, monetary policy maker.
The regulator had asked of 180 days freeze on the accounts, but Justice Mohammed reduced the timeframe to 45 days. The period is for the financial regulator to conduct its investigation on the accounts.
Meanwhile, Legit.ng had previously reported that MTN Nigeria recorded N218.54 billion loss between January to March this year. The loss was recorded in the company's market capitalisation which ended the first quarter with N881.46 billion.
The network provider had ended January with N1.1 trillion but lost N187.6 billion in February to drop to N912.4 billion market capitalisation. In the next month, the bank's market value dropped to N881.46 billion.
The loss occurred under Segun Agbaje's tenure which was supposed to end last year's fourth quarter according to the chief executive officer who stated that GTBank is looking for his replacement.
Source: Legit