Logan Shroyer biography: age, height, girlfriend, This Is Us
Logan Shroyer is an American actor and producer known for his role as Kevin Pearson in the series This Is Us. What is known about the actor who plays Kevin Pearson?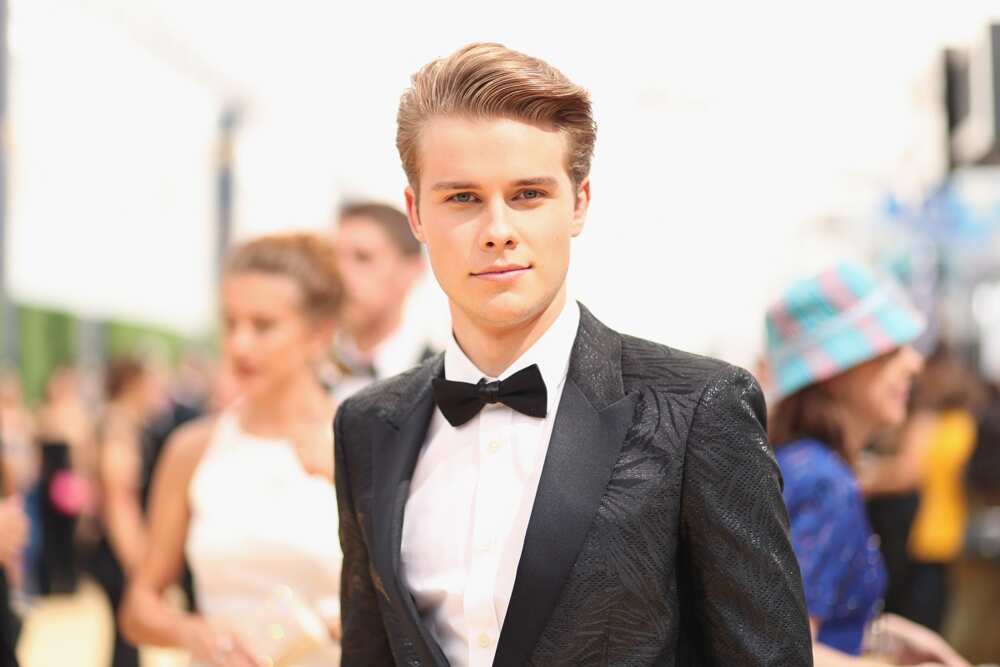 Before his appearance on the famous This Is Us series, Logan was an ordinary high school student. He enjoyed reading books, surfing, and hanging out with his friends. His entire life changed one day after he took on the role of Kevin Pearson. What do you know about the actor who plays one of the most handsome characters in This Is Us?
Profile summary
Profession: Actor, producer
Date of birth: 10 March 1999
Logan Shroyer age: 22 years (as of 2021)
Place of birth: Torrance, California, USA
Height: 5 feet 11 inches (180 centimetres)
Logan Shroyer biography
The actor was born in Torrance, California, USA. Later, his family moved to Norman, Oklahoma, the USA.
How old is Logan Shroyer?
Logan Shroyer This Is Us star was born in 1999. He celebrates his birthday on 10 March. As of 2021, Kevin This Is Us actor age is 22 years.
Education
He attended Redondo Union High School in Norman, Oklahoma. After joining This Is Us, he started missing lessons and tests. This was due to his regular trips to filming locations, located far from his home and school.
To combine his studies with acting, he moved to the Fusion Academy in Hermosa, which was more convenient to get to, and later obtained his degree from the school.
This Is Us Kevin actor career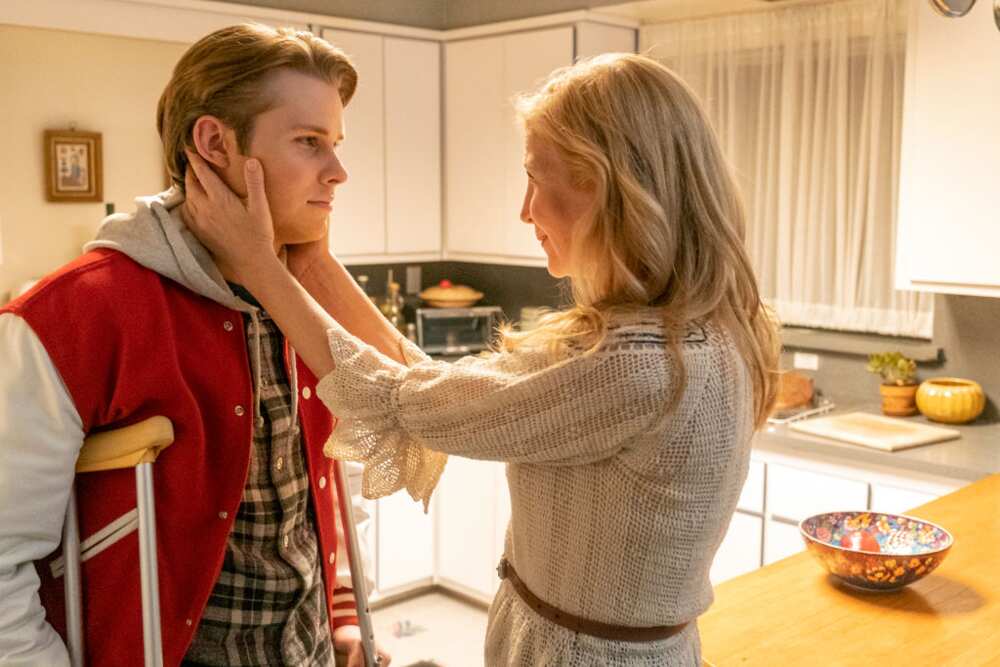 While in school, Logan started attending acting classes. He had never dreamt of becoming an actor.
The choice of acting classes was due to his parents' engagement in the movie industry. His father worked as a prop master and art director at the time.
His mother worked as a music coordinator. When he was about twelve, his parents asked him to try acting.
Later on, acting brought him out of his shell. He discovered that he had both a great enthusiasm for acting and a natural talent.
Over time, he got an agent and landed a few roles. After his debut as an actor, Logan Shroyer appeared in a number of movies and TV shows. Here are some of his best works:
Films
2013 – Westside (Young Chris)
2017 – Speech & Debate (Hot Debater)
2017 – Camp Cool Kids (Zach)
2017 – The Relic (Lance)
2017 – F…The Prom (Young Ken)
2018 – The Dying Game (Nick)
2018 – One Year Later (Brandon)
2019 – Gnome (Mark)
TV series
2013 – 2014 – The Thundermans (Cole Campbell)
2014 – Gortimer Gibbon's Life on Normal Street (Golden Eyed Boy)
2016 – This Is Us (14 Year Old Kevin)
2017 – Speechless (Dean)
2017 – This Is Us (15 Year Old Kevin)
2017 – 2019 – This Is Us (17 Year Old Kevin)
2019 – 2020 – This Is Us (18 Year Old Kevin)
2020 – 2021 – This Is Us (19 Year Old Kevin)
Apart from acting, he has other credits:
As a producer for Gnome, The Relic, One Year Later, and The Dying Game
As a writer for The Relic, Resurgence, and Look What You Made Me Do
As an editor for The Relic
As a cinematographer for One Year Later and Look What You Made Me Do
As an Assistant Director for Resurgence and Breathe
As an additional crew member for Elusive and The Tomorrow People
Logan Shroyer in This Is Us Season 5
In the series, Logan plays the character of Kevin Pearson. It is worth mentioning that in different years, the character of Kevin is played by different actors.
Logan appears as Kevin at the age of 14, 15, 17, 18 and 19. Kevin Pearson is born to Rebecca and Jack Pearson. He is the oldest among their three children. He has a brother Randall and a sister Kate. His brother is an adopted kid.
While in school, he was interested in football. When he was a teen, he lost his father due to smoke inhalation complications, which occurred after a fire in their house.
Kevin dated a girl named Sophie. Several years later, they got married. Their happiness was destroyed by Kevin's betrayal during his trip to LA.
Season 5 will be no less challenging for its characters of the show. They will cope with different problems:
Kevin will learn how to deal with his personal and professional life and his relationship with Madison Simons. All that will require a lot of time and energy from him.
His brother Randall will deal with his personal struggles with therapy. His life will be a lot more complicated than it was before. He will learn about his biological mother who was sent to jail for drug possession.
Kate will deal with her psychological traumas and relationship with her family.
In an interview with Entertainment Weekly, co-executive producer Julia Brownell said that This Is Us Season 5 Episode 10 will bring a few familiar cast members from the previous seasons:
When babies are born, relatives tend to come to town to visit. So you might be treated to some characters from previous season that you would like to see.
Logan Shroyer net worth
Acting is the primary source of Logan's income. According to biographypedia.org, his net worth is guesstimated at $500,000.
The chances are that the net worth of the up-and-coming young actor is much bigger. In 2020, he bought a house for $1.1 million. It is located in Valley Village, Los Angeles.
The house features:
2,100 square feet area
Three bedrooms
Two bathrooms
A guesthouse with a bath
Relationship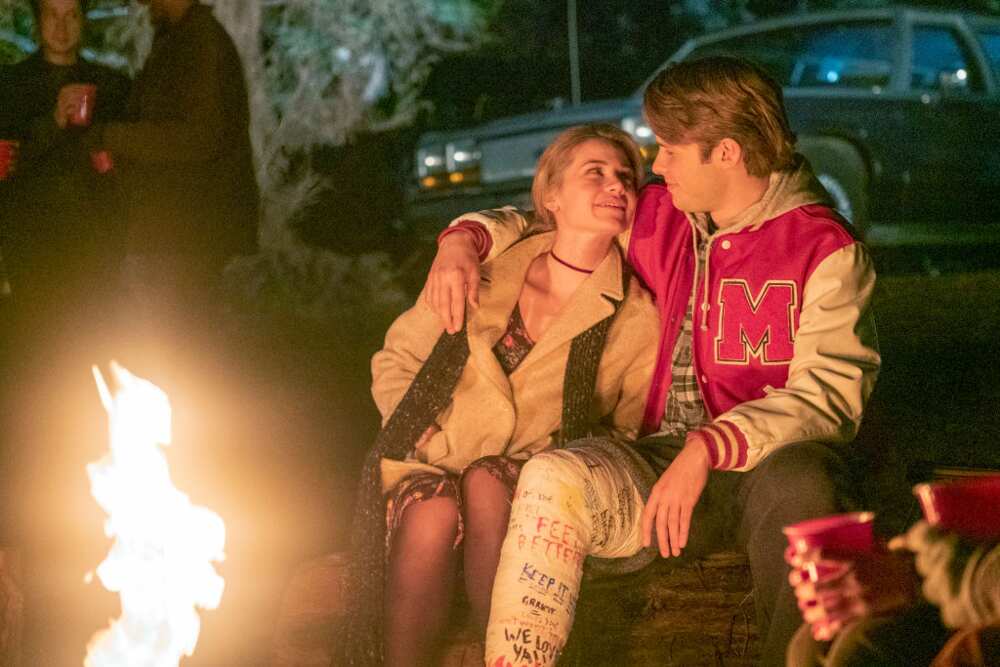 When it comes to his dating history, the actor was rumoured to have be in a relationship with Ryan Whitney Newman, an actress, model, and singer, best known for her appearance as:
Allison in The Thundermans
Cindy Collins in Zoom
Emily Hobbs in See Dad Run
Ginger Falcone in Disney XD's Zeke and Luther
The actors did not confirm the rumours. As of today, Logan is either single or carefully hides the details about his personal life.
How tall is This Is Us Kevin actor Logan Shroyer?
Logan Shroyer height is 5 feet 11 inches, or 180 centimetres.
As of today, Logan Shroyer lives in LA. He keeps on building a career as an actor. We hope to hear news about his new projects soon.
READ ALSO: Ian O. Cameron biography: what is known about Susan Rice's husband?
Legit.ng recently reported about the life of Ian O. Cameron. He is an executive producer for NBC. He is also popularly known as the husband of an American diplomat and public official, Susan Rice.
Ian started his career at the Canadian consulting firm as a management consultant. How did he become a producer? How did he meet Susan Rice?
Source: Legit.ng