Erwin Bach biography: What is known about Tina Turner's husband?
Erwin Bach and Tina Turner's love story is one of the most beautiful love stories in the world. Their relationship is also one of the longest in Hollywood, having met almost four decades ago, and they are still going strong.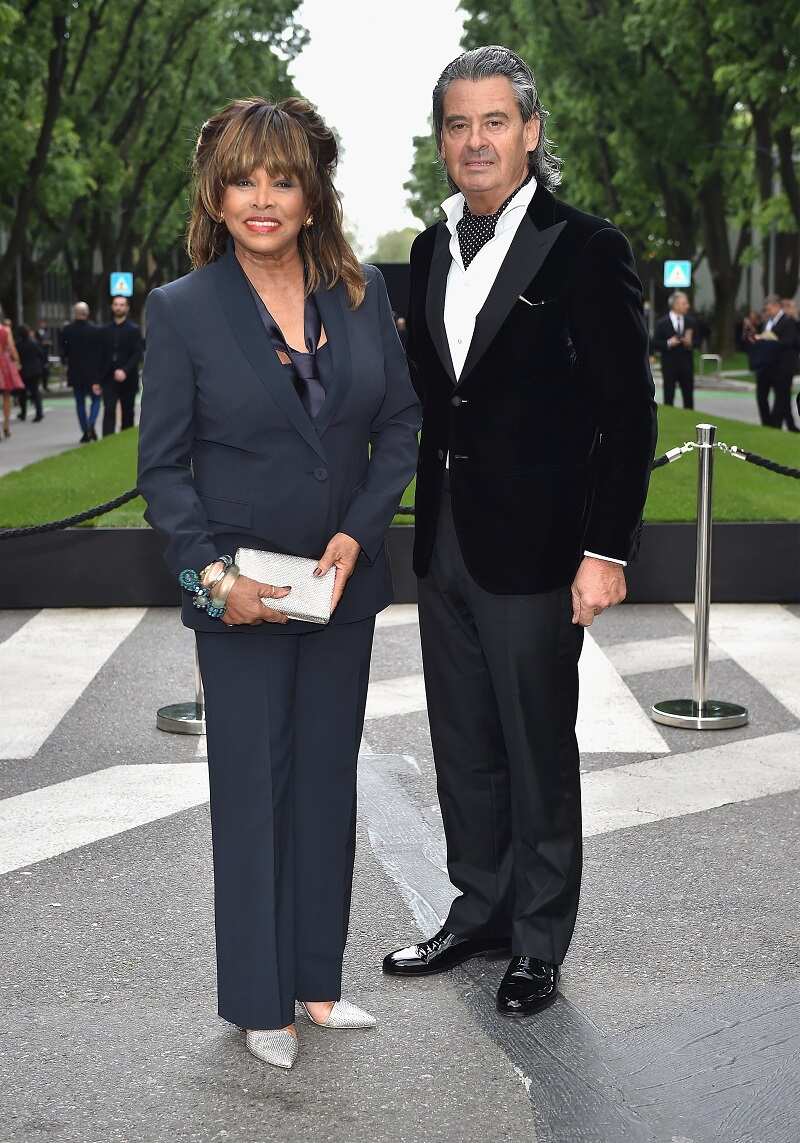 Erwin's love for Tina is without question one of the ultimate love stories ever, from dating and loving a woman 16 years older than him to giving one of his kidneys to save her life. If this is not one of the sweetest stories of true love, what is?
Erwin Bach's profile summary
Name: Erwin Bach
Birthday: January 24, 1956
Birthplace: Cologne, Germany
Nationality: German
Age: 65 years (as of 2021)
Sun sign: Aquarius
Spouse: Tina Turner (Real name: Anna Mae Bullock)
Height: 1.73 m
Occupation: Record label executive, actor
Net worth: $50 million
Background
Erwin Bach is a German record label executive and actor. He was born in the ancient city of Cologne that is in western Germany. There is not much information about his parents and his childhood.
How old is Erwin?
As of 2021, Tina Turner husband age is 65 years. He was born on January 24, 1956.
What does Erwin Bach do for a living?
Erwin Bach is a record label executive. He once worked at Electrical and Musical Industries (EMI) Germany as the divisional managing director.
He later became the managing director of Electric and Musical Industries, popularly known as EMI Records, in Switzerland.
In 1999, Erwin Bach was featured in the Mexican romance film Maldito amor: Demasiado tarde.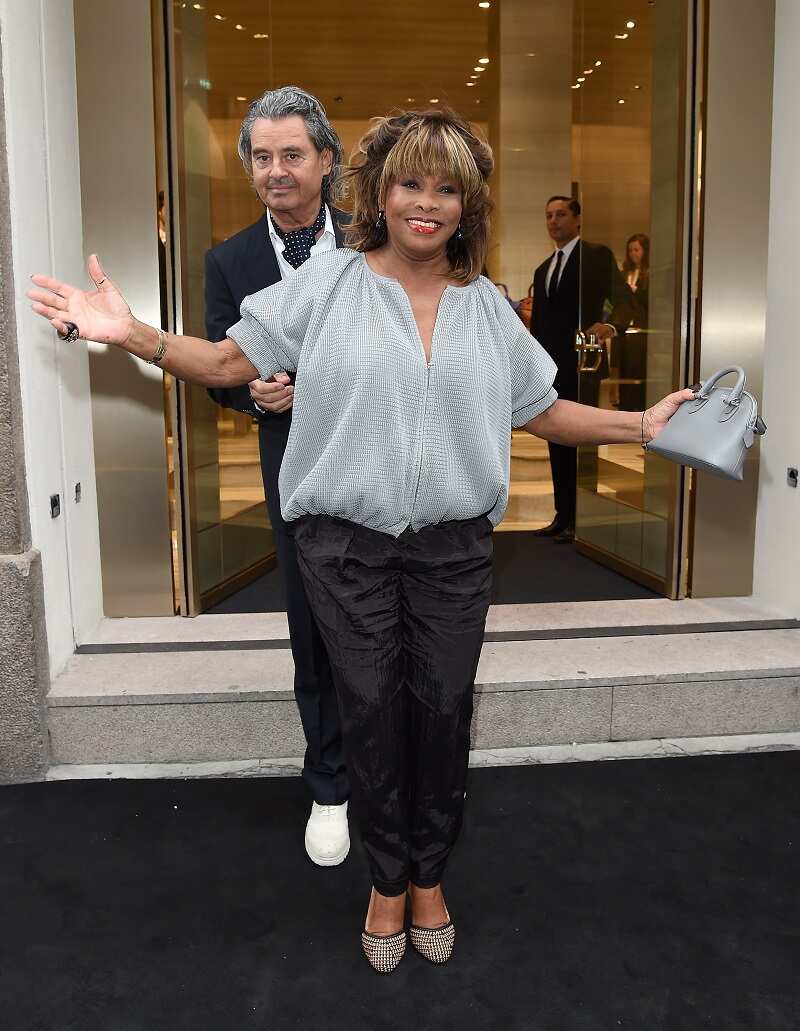 Erwin Bach net worth
Tina Turner's husband has a net worth of $50 million.
Marriage and family life
For those who have been asking — who is Tina Turner married to? Turner's husband is music executive Erwin Bach.
According to various reports, Tina Turner and Erwin Bach at an EMI record label party in 1985. However, according to Turner, she and her husband met earlier than that.
They first met when he picked her up from Heathrow Airport many years ago. He said hello to her, but the Proud Mary singer who did not know who he was moved away from him rather than return his pleasantries.
He introduced himself and they got into the car together. The Proud Mary singer stated that her heart began to beat really fast as she got into the car with him. She described how she felt for him as love at first.
Before Bach, Turner was married to the late American musician and record producer Ike Turner from 1962 to 1978.
She became pregnant with Ike's son two years before they got married. Ike and Tina's son, Ronnie Turner, was born on October 27, 1960.
Tina's relationship with her first husband was the complete opposite of her and Bach's relationship. Her first marriage was very abusive to the extent that she was a frequent ER patient.
She later admitted that she agreed to marry Ike because she was afraid of what he would do if she said no to him.
The first time Ike physically abused Tina was when he hit her with a wooden shoe stretcher after she told him that she longer wanted to be in a relationship with him.
In her autobiography, I, Tina, Turner revealed that this was the first time Ike had instilled fear in her. Ike admitted to hitting Tina in an interview with Spin. He said,
Yeah, I hit her, but I didn't hit her more than the average guy beats his wife... If she says I abused her, maybe I did.
It took Tina a bit more time to be convinced of Bach's love for her. But they finally began dating, and their love has been growing stronger ever since.
Bach confirmed that he has never read his wife's book, I, Tina. He told Oprah Winfrey that it was hard to hear or read about the past of the person you love. He thought that someday, Turner would erase that past and finally be done with it.
Even though Bach is 16 years younger than his superstar wife, the age difference has never affected their relationship.
Bach proposed to Tina twice in 1989 when she was 50 years old. Though Turner did not completely believe him then, she, however, did not say no to his proposal. She loved him, and she was afraid he would end their relationship if she rejected his proposal.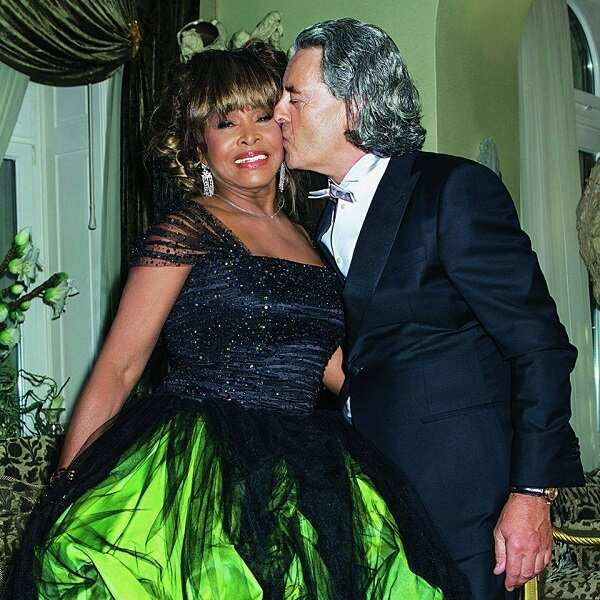 Eventually, on July 4, 2013, Bach and Turner got married. Tina Turner wedding was a beautiful event held on the shore of Lake Zurich in Switzerland.
Tina Turner Erwin Bach wedding was attended by many famous people, including Oprah Winfrey.
The beautiful bride's dress was designed by the famous designer, Giorgio Armani. The couple asked their guests to come to the ceremony in white outfits. The lovebirds got married in a Buddhist way two weeks after their first ceremony.
Erwin was 57 years old, while Tina was 74 years old at the time they got married.
In 2018, Tina revealed that her husband gave her one of his kidneys when she needed a kidney transplant after her kidneys were only functioning at 20% and plunging rapidly.
Erwin Bach is a German music executive who has been in a relationship with the legendary Tina Turner for more than three decades. He is an excellent example of what a loving partner is.
READ ALSO: Gabe Kaplan biography: Age, net worth, wife, movies, and TV shows
Legit.ng recently published the biography of American actor and comedian Gabe Kaplan. Gabe Kaplan is a Hollywood actor who became famous in the 1970s. He is also an author, screenwriter, comedian, professional card player, and commentator.
Gabe is famous for portraying Gabe Kotter in the 1970s iconic hit television series Welcome Back, Kotter.
Source: Legit.ng