How can Gernot Rohr turn around Nigerian football?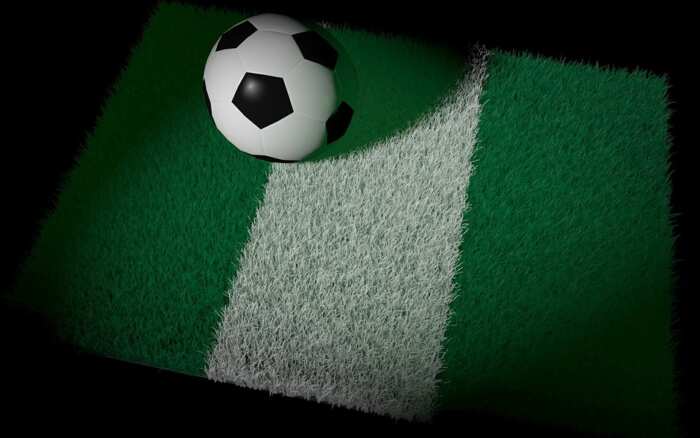 https://pixabay.com/illustrations/nigeria-football-world-cup-362315/
With 4 straight defeats coming out of 2020, that job may not be that easy. Having been tasked with achieving success at the 2021 African Nations Cup and leading Nigeria to qualification for the 2022 FIFA World cup, Rohr certainly appears to have his work cut out. What will it take to bring the Super Eagles' appalling run of form to an end and for Rohr to bring success to Nigerian football?
Tap into the talent at domestic clubs
Critics of Rohr will sight this as the number one reason for his lack of success so far: he ignores the talent in domestic clubs, and instead reaches further afield to assemble his squad. With the likes of Isaac Success, Odian Ighalo, Wilfred Ndidi, and Alex Iwobi all playing in the English Premiership, the rest of the Nigerian team is made up of players from across Europe.
Rohr insists that those playing for Nigerian teams just aren't good enough and don't make the grade. By taking this stance, Rohr is assembling a team of players who each have their own style of play depending on whereabouts in Europe they are based. Although great as individuals, as a team they just do not gel. Can Rohr take what is essentially a mishmash of players to the top? If you are from Nigeria, then place football bets on this site to show if you have faith in the Nigerian team.
Create a superstar
As far as Rohr is concerned, the Super Eagles are the sum of their parts: no single player shines through as being someone exceptional. Strangely this is what Rohr actually wants: whilst every other international football team has a player who is viewed as something special, Rohr seems keen to avoid this.
By nurturing the talent that he has, Rohr has the ability to create a superstar in the Nigerian team, but why should this matter? As a youthful team, the players need someone playing alongside them who can inspire them and fill them with confidence. Not a player who single-handedly wins games, but a player that takes the team with him.
A long road ahead
Currently ranked 39th in the world and as 5th best in the Confederation of African Football, Rohr task is no mean feat. With growing pressure for him to bring success to Nigerian football, Rohr needs to act now. With only 2 years to deliver on the goals that have been set, there are no overnight or quick fixes: Rohr needs to take note of his critics and adapt before it becomes too late. The extension of Rohr's contract was seen by many as a mistake for Nigerian football, but with 24 months to go there is still an opportunity for Rohr to prove his critics wrong.
[Sponsored]
Source: Legit.ng