50+ interesting German names for children and their meanings
It is often said that a name defines every child's life, and it is true. In Germany, people have been choosing beautiful and meaningful ones for their children. What are some exciting German names with interesting meanings?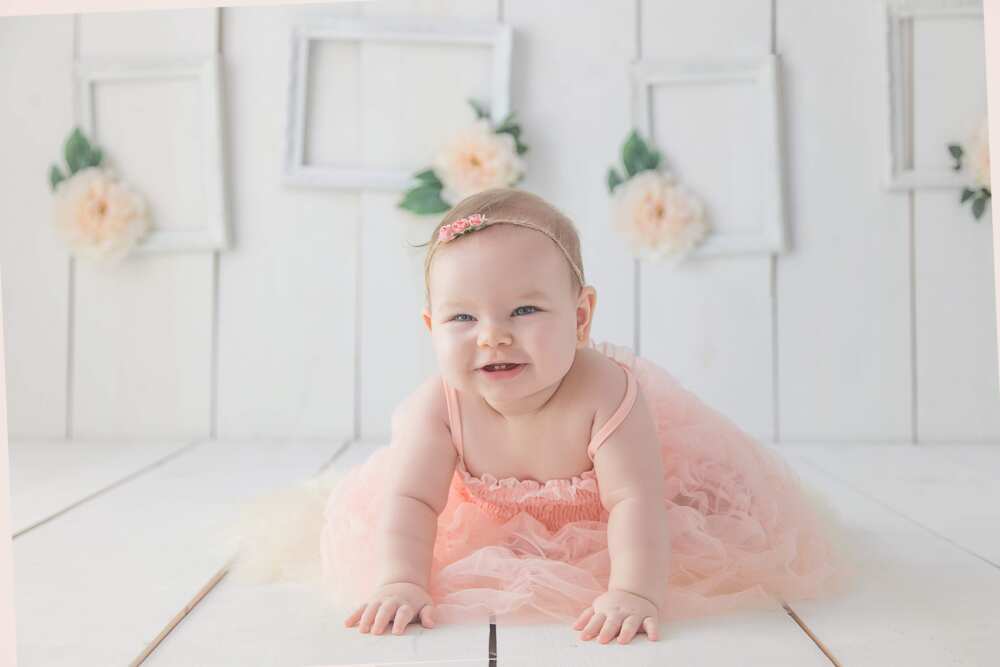 When choosing a name for your child, you should undoubtedly look into its origins and learn what it means.
Nicely chosen German baby names will ensure your child a happy life ahead. You can pick one that you love the most from the plenty of wonderful German first names that have a deep history tracing back to many centuries ago.
Common German names
These male and female German names are the most common options that a lot of parents pick for their kids.
They are currently some of the most popular choices in the country and among people who originate from this culture.
Peter - stone.
Michael - who is like God.
Wolfgang - progressive wolf, the prophecy of fame.
Thomas - twin.
Klaus - a variation of Nikolaus; people.
Werner - of the protecting army.
Manfred - man, peace.
Hans - originated from Johannes; Jah is gracious.
Andreas - courageous.
Jurgen - earth worker.
Ursula - bear.
Maria - a variation of Mary; exalted, beloved.
Monika - advisor, unique.
Petra - rock.
Renate - to be born again.
Helga - holy.
Karin - pure, summer forest, a ray of sunlight.
Sabine - Sabine man or woman.
Brigitte - strength, exalted.
Ingrid - beloved, beautiful.
Old German names
These magnificent female and male German names have a rich history and are culturally important to the nation.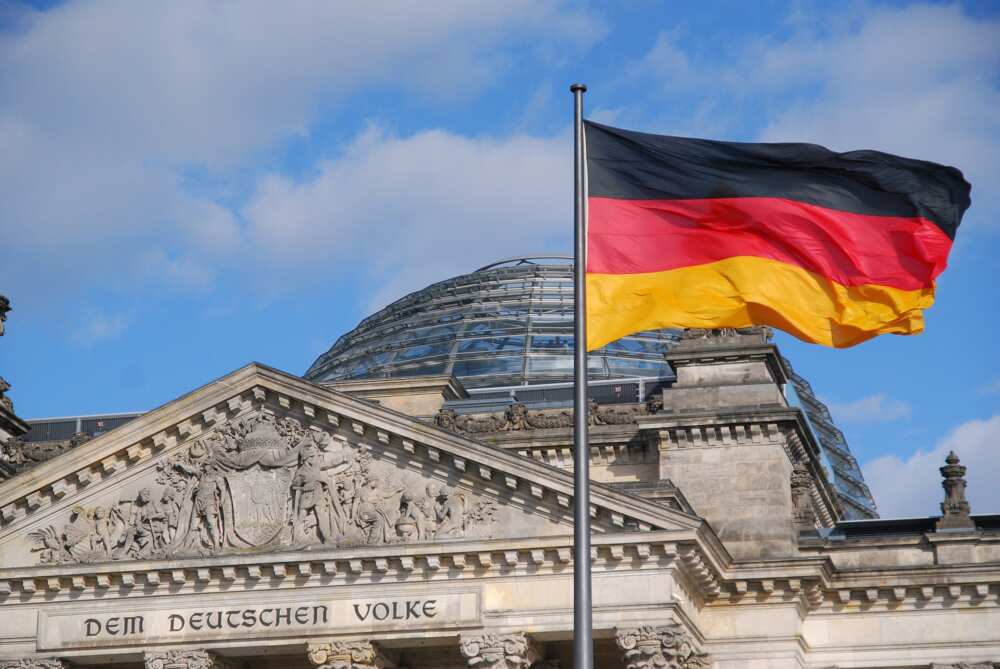 Adalgisa - noble hostage. The male option is Adalgiso.
Adelina - noble. The male option is Adelino.
Blaz - unwavering protector.
Conrad - brave counsel.
Eldwin - industrious, to emulate.
Ernest - earnest, vigorous. The female option is Ernestine.
Giselle - a pledge.
Herman - the man of the army.
Jarvia - spear-keen.
Leonard - lion-hearted.
Leopold - bold leader.
Luther - warrior.
Mathilda - battle maiden, strength.
Millicent - industrious, strength.
Olinda - protector of property.
Orlantha - from the land.
Redmond - advisor.
Ritter - knight.
Roger - famous spearman, quiet.
Serilda - armed maiden of war.
Theobold - the boldest.
Walter - powerful warrior.
Zelda - gray warrior.
German girl names
Have a look at some German female names that could be a perfect fit for your little girl and reflect her personality.
These German girls names are cute and powerful at the same time, and who knows - maybe they could be suitable for your child.
Ada - noble, happy.
Adelaide - of noble kin.
Alarice - noble ruler.
Annalise - a combination of Anna and Lisa. Variations include Annelise and Anneliese.
Beate - happy.
Berdine - short form of Bernardine.
Bertha - bright.
Brigitta - exalted, lofty.
Brunhilda - battle armor.
Carolina - a free, beautiful woman.
Crescentia - crescent-shaped, or moon.
Edana - noble.
Elsie - a diminutive form of Elizabeth.
Ermengarde - whole, universal.
Farica - peace ruler.
Franka - free, truthful.
Frida - peace. It can also be spelled as Frieda.
Galatia - white as milk.
Gisela - pledge.
Greta - pearl. Variations include Gretchen and Gretel.
Griselda - gray battle, strong woman.
Hedwig - battle war.
Heidi - of noble kin.
Henrike - ruler of the home.
Hilda - battle armor.
Ida - hardworking.
Ilse - consecrated to God.
Johanna - God is gracious.
Unique German names for girls
These German women names will definitely make you fall in love with them.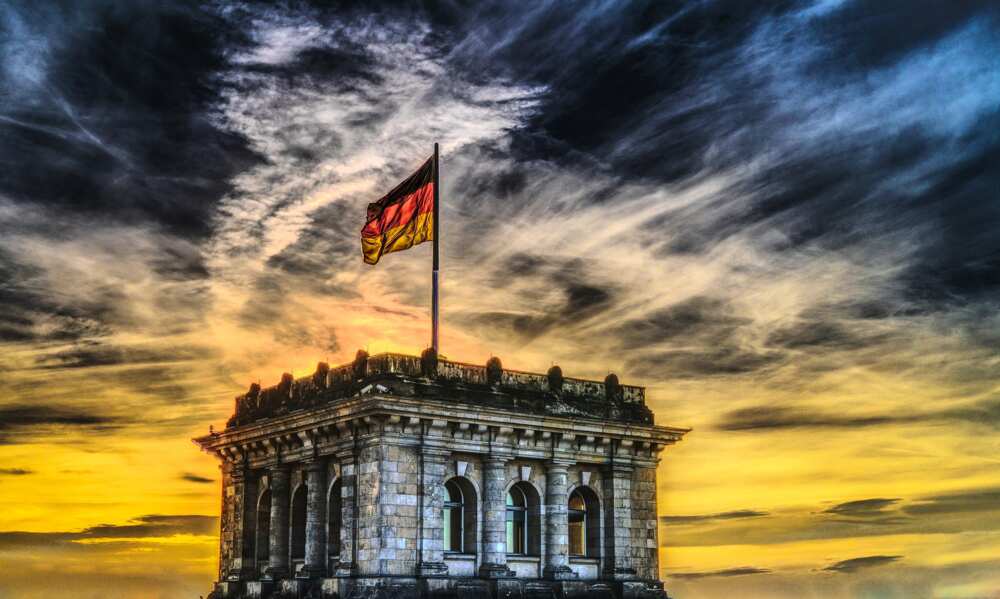 Karla - free man.
Katrina - pure.
Kristen - Christian. Variations include Krystyn, Christin, Christen.
Liesel - oath to God.
Lisbet - God is my oath.
Lorelei - alluring enchantress.
Marlene - a combination of Mary and Magdalene.
Mathilda - battle might.
Minna - with a gilded helmet.
Odilia - rich, wealthy.
Ricarda - brave ruler.
Sanja - wisdom.
Stefanie - crown.
Trude - spear strength. Short form of Gertrude.
Valda - power rule. It can also be spelled as Walda.
Viveca - war.
Wilhelmina - with a gilded helmet.
German boy names
Have a look at some German male names that have a pleasant sound to them.
Alaric - noble ruler, elf ruler.
Aren - eagle ruler.
Arnold - eagle power.
Bernhard - brave as a bear.
Bruno - a brown one.
Carl - manly.
Diedrick - people ruler.
Dirk - famous ruler.
Edel - noble.
Ferdinand - to be courageous.
Franz - free.
Gerhard - brave spearman.
Hansel - God is gracious.
Heinrich - ruler of the home.
Hoffman - property manager.
Johan - God is gracious. It can also be spelled as Johann.
Kaiser - leader.
Beautiful German names for boys
You can consider giving your little son one of these German boys names.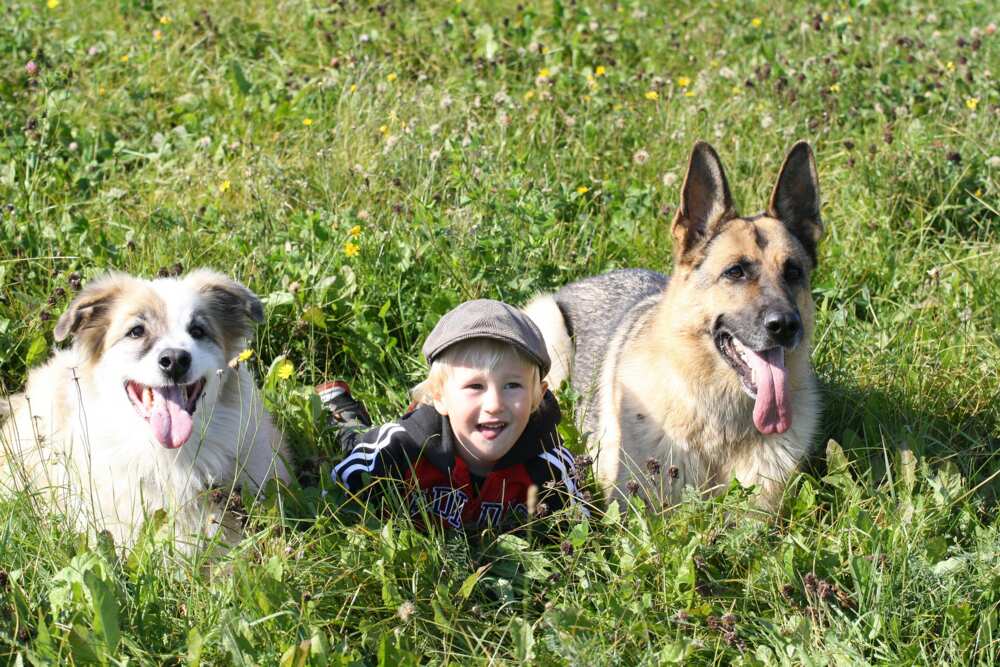 Ludwig - famous warrior.
Mendel - little man.
Mueller - miller.
Norbert - bright north.
Oberon - noble bear.
Otto - wealth.
Schmidt - ironworker, tradesman.
Schneider - tailor.
Sigfried - victory, peace.
Sigmund - victorious protector.
Stefan - crown.
Tammen - from Tamm, Germany.
Ulf - wolf.
Varick - honorable defender.
Waldemar - famous ruler.
Wendell - wanderer, seeker.
Wilhelm - with a gilded helmet.
Yaeger - chase, hunt.
Zigmund - victorious protector.
Hopefully, these beautiful and fascinating German names will influence your choice of a moniker for your child. You can do even more research on your favourite one to ensure it is the best fit for your little boy or girl.
READ ALSO: 50+ insanely cool gothic names for your future children
Legit.ng recently reported about the cool gothic names that you can use in case you want your child to stand out. They are all dark, mysterious, and have an exciting backstory.
Do you want to find something edgy, yet romantic at the same time? You can have a look at these gothic options to find the best one for your baby.
Source: Legit.ng