- American boxer Mike Tyson was arrested 38 times before he turned 13
- Tyson had a great career in boxing before the 54-year-old retired from the game
- Mike Tyson is also planning to return to the boxing ring for some exhibition fights
PAY ATTENTION: Join Legit.ng Telegram channel! Never miss important updates!
Mike Tyson was reportedly arrested 38 times before he reached the age of 13 due to his antics which got him into trouble before becoming a star.
Tyson was one of the best boxers in the world during his active boxing days considering his achievements and the record the American set for himself.
The American holds the sixth longest unified championship reign in heavyweight boxing history at 8 consecutive defenses.
Despite all these records Mike Tyson had in his career, the American had many troubles outside the ring which involved him being arrested.
According to the report on Givemesport, Mike Tyson was so tough on the streets of Brooklyn which got him arrested 38 times before reaching the age of 13.
However, the report did not reveal what the big boxing legend actually did that got him arrested when he was young.
The report added that Mike Tyson stated emphatically that had 150 streets fights which actually helped his professional boxing career.
"Fighting is spiritual, it's all consciousness. When you're really fighting, you don't know what you're doing. It's just, pow, action, it's happening.
"You anticipate throwing this one, but it's flowing. When it's flowing, things happen. You might get your as.. knocked out.
"And sometimes it flows when your consciousness may be out of your body, you're watching yourself fight."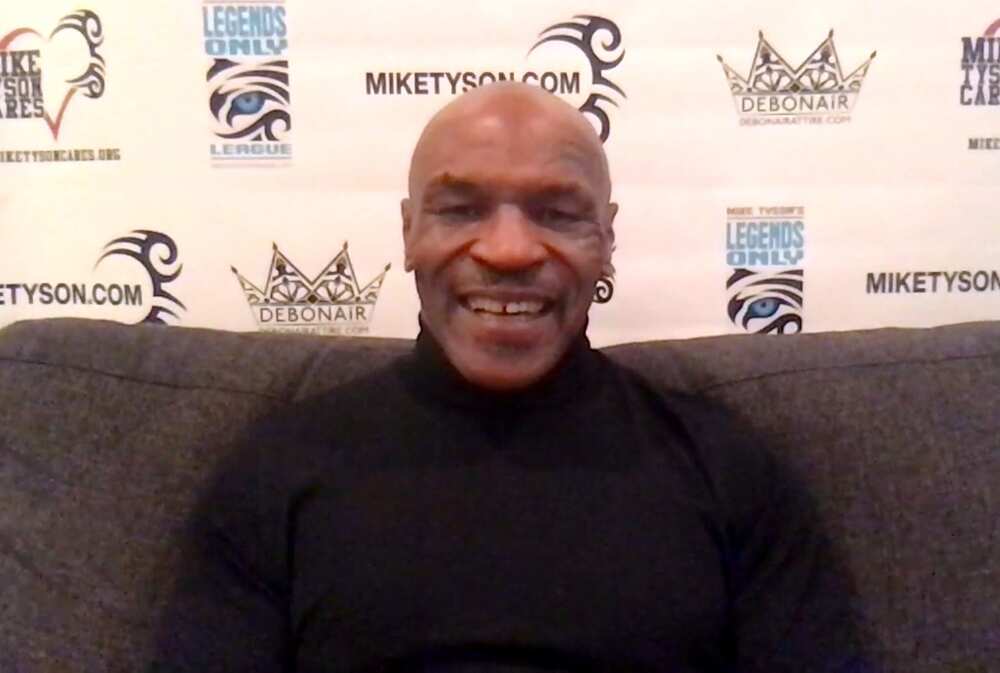 Earlier, Legit.ng had reported how world boxing legend Mike Tyson made it clear that he is ready to face the likes of Tyson Fury, Anthony Joshua and fellow countryman Deontay Wilder in exhibition fights to raise money.
During his active boxing days, Mike Tyson was one of the best boxers in the world considering the number of wins he got against tough opponents before he retired.
Tyson won his first 19 professional fights by knockout, in which 12 of them in the first round and also won the WBC title in 1986 after stopping Trevor Berbick in the second round.
After being knocked out by Kevin McBride, Mike Tyson decided to retire from professional boxing with superb career achievements.
The man known as Iron Mike had 58 fights in his career, won 50, lost six and no contests in the other two.
3 interesting footballing moments between Maradona and Nigeria | Legit TV