Exclusive: Why African progress is hindered by Sumbade Ademola
Disclaimer: The views expressed in this interview/article are the author's own and do not necessarily represent the editorial policy of Legit.ng. Your own opinion articles are welcome at info@corp.legit.ng — drop an email telling us what you want to write about and why.
Contact us if you have any feedback, suggestions, complaints or compliments. We are also available on Facebook and Twitter.
Editor's note: In this article, Sumbade Ademola is a Nigerian living in Canada. He recently wrote an article on some barbaric cultural practices in Africa. The article, however, crystalized reactions from the people and this informed the conduct of this interview via telephone.
Sumbade tells Legit.ng what propelled him to write the article, the implications on African development among others.
PAY ATTENTION: Click "See First" under the "Following" tab to see Legit.ng News on your Facebook News Feed!
Can you tell us what motivated you into writing such an article?
Basically, I was propelled to write the article because I am conversant with most of the practices in Africa and despite the fact that most of them are barbaric and retrogressive, it is quite unfortunate that some of them are still in existence in this 21st century.
I knew about them because I grew up and lived in a community where most of them are being practised. Although I cannot really say if all of them are existing in my town, I know some like widowhood rite, witch-hunt, tribal marks and of recent I got to know about Female Genital Mutilation.
Which state are you from?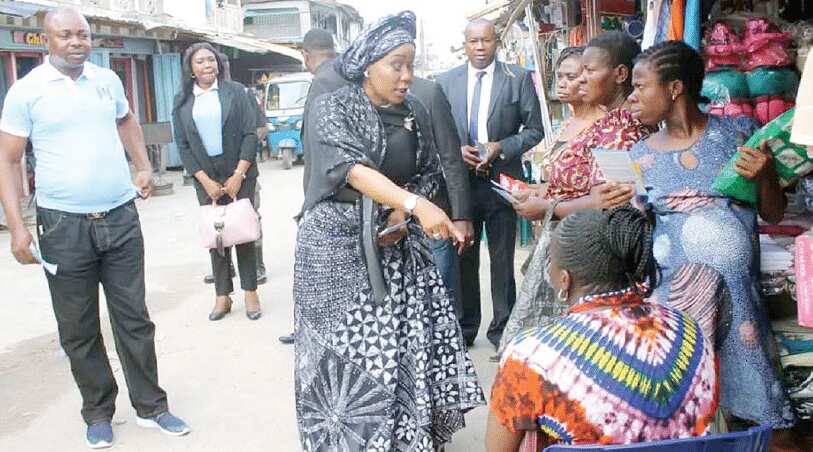 I am from Ikire, Osun state.
You said earlier that most of the practices are retrogressive. Can you tell us more about this?
In this 21st century, are you saying seeing people being killed on the basis of the accusation is not retrogressive? Is killing children because they are born with a physical deformity and the belief that such a child would bring bad luck to the family isn't inhuman?
Female Genital Mutilation despite World Health Organization (WHO) stating that this practice has no health benefit whatsoever and research has evidently shown all the likely negative consequences that a circumcised girl or woman may face, people still do it.
Even witch-hunt is often base on false accusation because they assume that a person is weird-looking and is responsible for evil occurrences in the society and they believe that the next thing is to stone such a person to death.
Are you saying these are being practised in your home town?
Yes, unfortunately, they are even in my family. It is unfortunately shameful that my family happens to be a practitioner of female genital mutilation and some other cultural practices.
Can you tell us how and when you got to know about these practices in the family?
Well, I got to know about the practice not quite long and as regards how I got to know, it was known to me at first about five years ago when the family mandated my elder brother to circumcise his daughter and about three years ago, I was equally compelled to do same when I got married. I got to know that some of the reasons for doing it are attached to religious and traditional obligations.
Were you in support of it?
No, I was not.
Did you make any effort to stop them from doing it?
Yes of course. I advised them and told them all the negative implications the practice engenders but they turned deaf ears. At a point, I wrote an article tagged "Africa and its barbaric practices" published by Nigerian Tribune on October 12, 2017, but unfortunately, we have not seen changes.
How do you think these practices can be curbed or if possible eradicated in our society and Africa at large?
I think the only way those practices can be eradicated in our community is through government policies. This is because the government is vested with requisite authorities that regulate society.
It is known in Nigeria that a policy was promulgated some years back to eradicate some of these practices
I wouldn't know the exact policy you are talking about, but I know of Violence Against Person Prohibition (VAPP) which was enacted in 2015 in Nigeria.
PAY ATTENTION: Click "See First" under the "Following" tab to see Legit.ng News on your Facebook News Feed!
Truly, this policy was passed into law to curb widowhood and Female Genital Mutilation and other harmful traditional practices but the policy is toothless because, since 2015, there was no track record of anyone being punished for most of these practices and people are still doing it with impunity.
So, I urge the government and extend my utmost plea to those in power to ensure that the policy starts functioning and effective as a matter of urgency.
How did you get to know about the policy?
I heard about it when it was passed into law in 2015 and I had to read more about it when my elder brother became a victim of the practice.
I was trafficked abroad to be a slave, sex machine -Damilola Falodun | - on Legit TV
Source: Legit.ng