Mandie Taketa bio: what is known about Wayne Brady's ex-wife?
Mandie Taketa, the ex-wife of the famous comedian actor Wayne Brady. Before their divorce, the couple lived together and were blessed with one child called Maile Masako.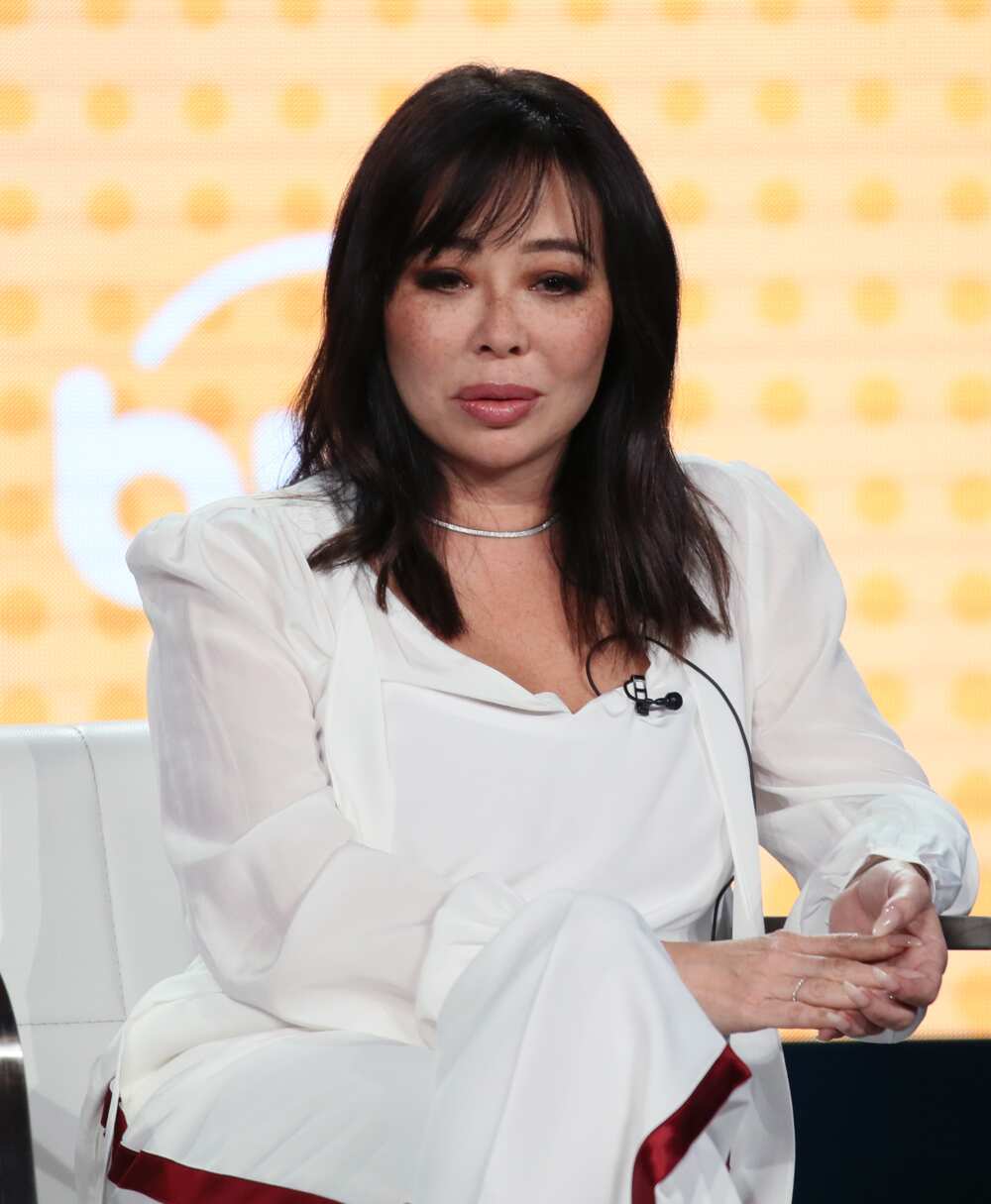 To be a celebrity or to be associated with a popular figure in showbiz comes with inevitable limelight. Public recognition of these famous people in their various endeavors grows from time to time.
These notable figures have amassed broad attention through mass media and their fan base. Among others, there are many reasons one may attain celebrity status, including from a connection to another celebrity as it is for Mandie Taketa.
She became more famous upon marriage to Wayne Brady.
Profile summary
Name: Mandie Taketa
Date of birth: March 3, 1976
Birthplace: Hawaii
Mandie Taketa age: 44 years old (as of 2021)
Nationality: American
Father: Ronald Taketa
Siblings: Kristie Taketa (sister)
Marital status: Divorced
Net worth: $10million
Spouse/Ex: Wayne Brady
Children: Maile Masako Brady
Instagram: @mandietaketa
Mandie Taketa biography
Here is everything you need to know about Wayne Brady's ex-wife.
Background
Mandie Taketa was born on March 3, 1976. She comes from Hawaii, USA, where she was also raised. Mandie Taketa age 44 years old as of the year 2021.
Her father's name is Ronald Taketa. He served as treasurer and secretary of the Hawaii Carpenters Union and also as the Chairman of the Honolulu Police Commission.
Not much is known about her mother and her sibling's life.
After showing interest in martial arts and dancing, her father decided to train her. Later on, she was able to compete in tournaments.
Career
When it comes to her career life, Mandie Taketa is a professional yoga instructor, martial artist, actress, and fitness model. Taketa believed in herself and was determined to make her career life great.
Being a very focused and hardworking lady, she was lucky to receive a scholarship from the University of Hawaii where she pursued her career in dancing and acting.
Later in 2007, actress Mandie made her debut as an actor in the film titled ManBand! The Movie.
She played Vicky's role in the independent comedy film nominated for the best production at the Unfringed Festival in Ireland with a marvelous performance.
Some of Mandie Taketa movies are :
Unsung Hollywood Self (2018)
Celebrity Family Feud Self (2020)
She also became a certified yoga instructor. As soon as she was certified, she started teaching her classes. Furthermore, she took physical therapy classes.
Besides her endeavors, Taketa has always been passionate about dancing. She even pursued a career in art.
In her time at Hawaii University, the gifted Mandie practiced aerobics, gymnastics, and cheerleading.
With improved dancing skills through practice, she took part in dance competitions and topped the ranks. She won a national gold medal in acrobatic, paintball, and cheerleading.
As a fitness model, she would also go on bodybuilding competitions among other fitness-related events and activities. She won in several fitness competitions.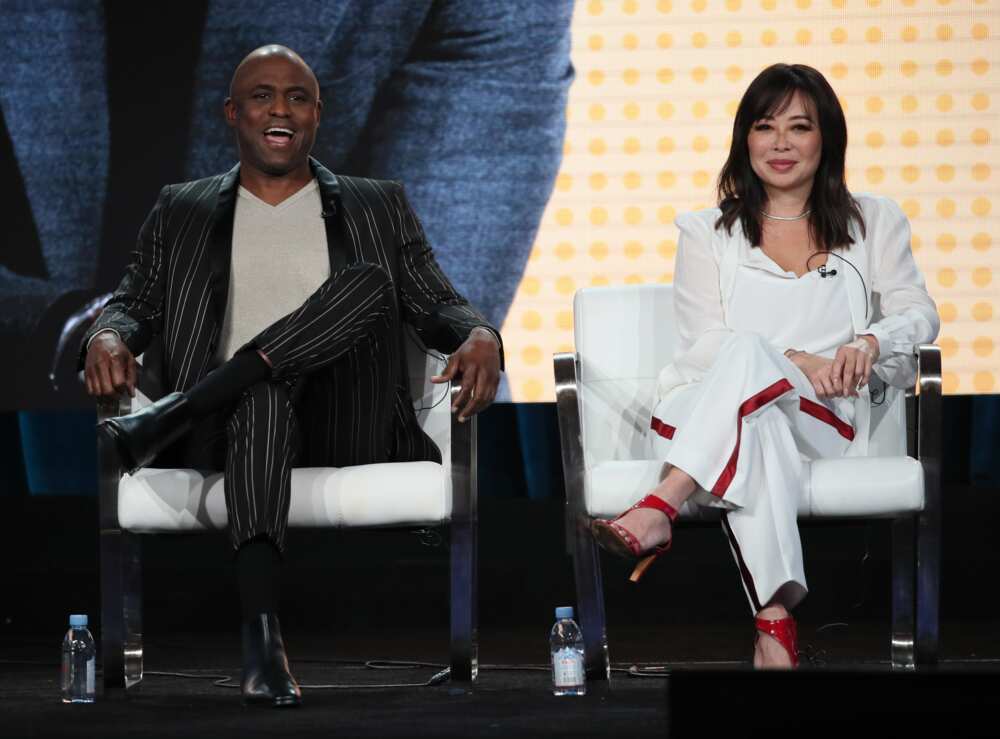 Mandie Taketa and Wayne Brady
Mandie rose to fame after her engagement with Wayne Brady. Wayne Brady and Mandie Taketa met during a show back in Hawaii in 1999 before moving to Los Angeles.
They dated for three months before settling down together in April 1999. Wayne Brady wife Mandie Taketa was credited for helping her husband recover from clinical depression after his close friend's death.
The couple was blessed with a beautiful daughter called Maile Masako Brady who was born in February 2003. Mandie Taketa Wayne Brady relationship lasted only for 11 years before their official divorce in 2008.
Although separated, the two remain close friends. The actress has also promoted Wayne Brady's showbiz works in the film on other social media platforms.
Height
She stands at the height of 5 feet and 3 inches and weighs 60Kgs. Her slim and also ever-smiling face has made her a massive number of fans.
Net worth
How much is Mandie Taketa net worth? Mandie Taketa net worth is estimated at $10 million a substantial amount she has gained through her various endeavors.
Mandie Taketa boyfriend Wayne Brady also had a substantial amount of money. His net worth has skyrocketed his name to fame and popularity.
Mandie Taketa earnings are bound to rise as she continues to go deeper into her skills and display wonderful works in showbiz.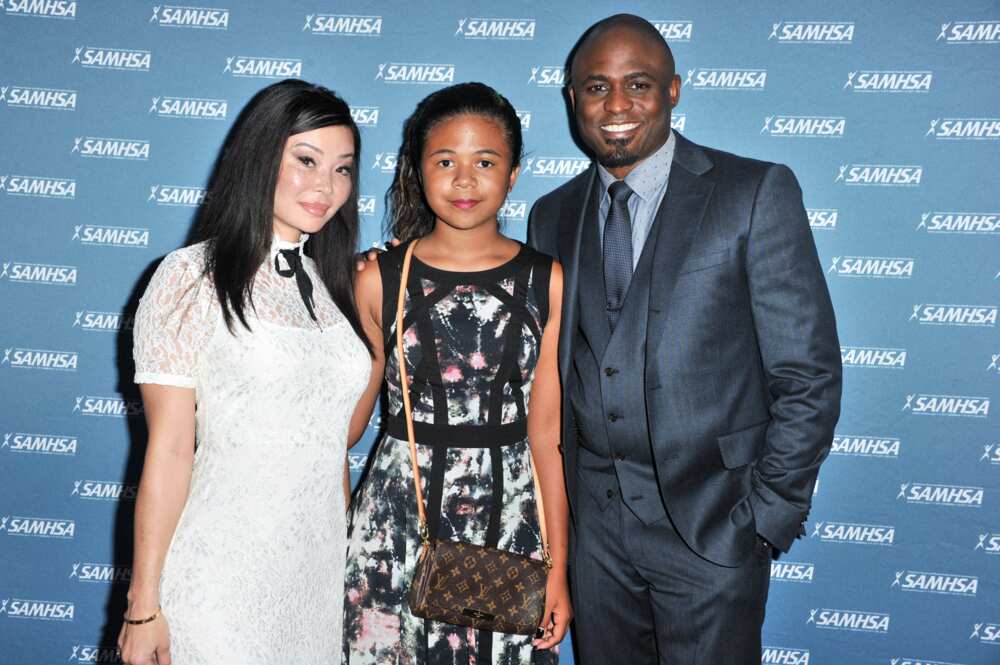 The multitalented Mandie Taketa is a celebrated personality who has immersed herself in different skills and excelled, winning a substantial following for her talented displays.
Mandie Taketa popularity rises: she is a role model and a successful entrepreneur.
READ ALSO: Victoria Principal biography: age, net worth, where is she now?
Legit.ng recently published a piece that delves deep into the life of Victoria Principal, a well-known retired actress who left Hollywood to pursue her passion for skincare. Victoria is famous for her role as Pamela Barnes Ewing on the long-running soap opera Dallas. She also appeared in the films The Life and Times of Judge Roy Bean and Earthquake.
Victoria Principal is a wise entrepreneur, talented actress, and a philanthropic worth many accolades. Despite no longer being in the entertainment industry, she is still an icon.
Source: Legit.ng