AIC Akwarandu: What Ndi Igbo must do with social media (opinion)
Editor's note: AIC Akwarandu, a policy analyst, new media consultant, and executive director at Vokal Digital Agency recently made a presentation at the 8th Professor Celestine Onyemobi Elihe Onwuliri memorial lecture.
PAY ATTENTION: Click "See First" under the "Following" tab to see Legit.ng News on your Facebook News Feed!
A former media aide to ex-Governor Emeka Ihedioha, AIC Akwarandu, was recently the guest speaker at a memorial lecture held online.
The title of the lecture was: The role of social media in human capacity development and in the development of Igbo land.
Akwarandu, the head of new media during the administration of Emeka Ihedioha, listed three major things Igbos must do with social media to improve on their existing skills and knowledge.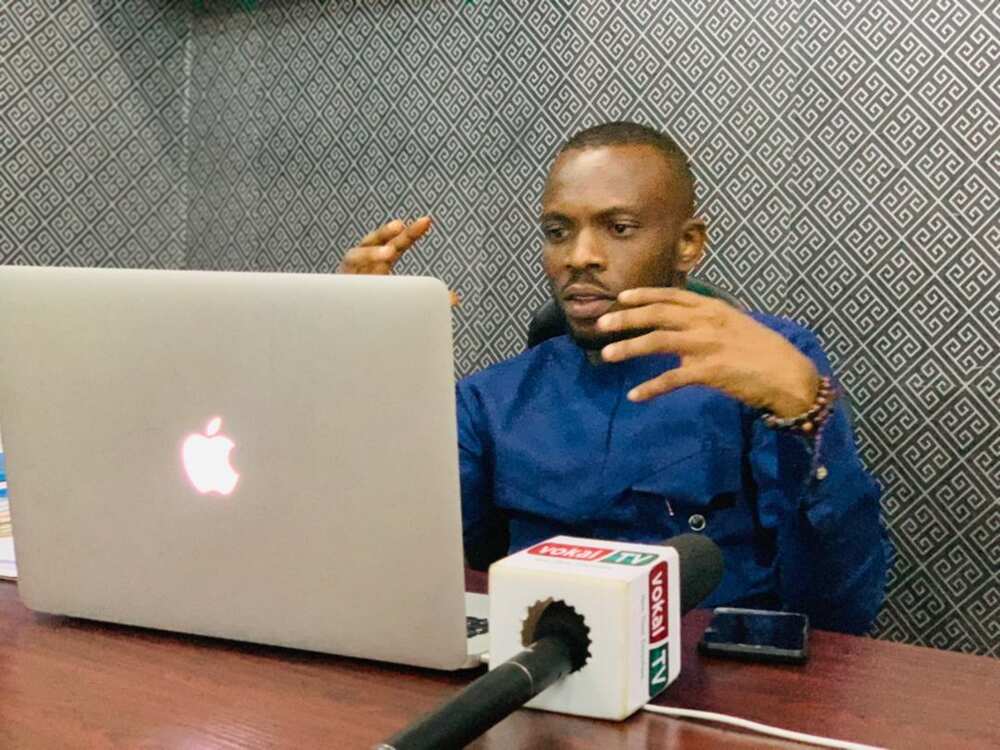 PAY ATTENTION: Install our latest app for Android, read the best news on Nigeria's #1 news app
They are:
1. COMMERCE:
The Igbo economy is one of the most vibrant economies in Nigeria built firmly on the pillars of trade and commerce. We are known for our skills in trading and building sustainable markets. We have numerous successful businessmen and women all over the world engaging in import and export as well as a thriving Imuahia/ Igba odibo system which builds successive generations of business-savvy people. As a people, we can utilize social media to expand our markets far beyond its traditional vicinity while gaining access to markets all around the world.
For instance, in today's world, the Igbo man selling electronics at Nkwo Nnewi can market his products and get immediate buyers through social media platforms. He can as well stay at a place, using social media platforms, order and receive goods worth billions without having to move an inch. Social media has become an avenue to promote, market and sell goods and services.
As Ndi Igbo, one of our greatest brands is Aba. Aba has over the years turned to an industrial hub where almost "everything" can be fixed. I make bold to say that Made in Aba products today have gained more prominence through Social Media. It is glad to note that Aba is currently holding a fashion week and this is amplified to the world through social media. Let us also understand that it is not yet Uhuru.
The government must do more to fortify Aba to be a strong exporter of commodities. It is a fact to note that the best footwears, clothes, most of which are being used outside the region are all proud products of Aba.
2. EDUCATION AND CULTURE:
Ndi Igbo are known for producing intellectuals who go on to impact greatly on our society; for instance, our Professor Celestine Onwuliri was a renowned university professor of Parasitology who made landmark contributions to science. Prof did not only impact academically, He became a positive role model for many young people.
For the Igbo intellectuals, social media can be used as a tool to educate our people, most especially our youths. Also, understanding the fact that we have many members of the Igbo community who do not reside in Igbo land, our culture seems to have been watered down.
Today, most young people of Igbo origin do not speak or hear Igbo language. Sadly, most of them don't have Igbo names. In some cases, it becomes difficult to trace the person's origin in the case of any eventuality. While the Yoruba's take pride in answering Adebisi, Adelola, the Hausa's take pride in their Balarabe, Mohammed, etc, the Igbo's in most cases are found wanting in "name recognition."
Our culture seems to be getting lost as time progresses. Social media can be used to educate our people about our rich cultural heritage. In fact, I believe it is high time we engaged our young people, many of whom are tech-savvy to build a social media platform like Facebook for the Igbo community. We can have websites, podcasts, groups, etc. to train our young people on how to speak Igbo language, as well as to educate them about our Igbo culture and history as a people.
3. POLITICS:
For now, the Igbo community is not alone. We are in a country surrounded by other tribes with their own unique agendas. We as a people have our unique attributes and we must be benefits from them. There is no doubt that social media is playing a very critical role in today's politics.
Leaders all over the world have social media handles across all platforms to engage with the people. Here in Nigeria, We have a situation where most leaders still see social media as "childish and unproductive." It may surprise you that a good number of state House of Assembly members from the southwestern states are very active on social media, with a good number of them having verified social media platforms.
Coming down to Ala Igbo, It is quite unfortunate to realize that in the entire southeast, I stand to be corrected, 98 percent of southeast members in the House of Representatives do not have a verified social media handle (even on Instagram where people easily get verified upon request).
As we speak today, no Igbo governor has a verified Twitter account. The only person that broke the record of having a verified Twitter account in recent time is the former Imo state governor, Emeka Ihedioha.
We must encourage our leaders to be actively present on social media not just for their political gains, but in other to drive a brand and a voice that can be helpful to Ala Igbo.
Nigerian youths are ready to take up the mantle of leadership - Femi Adeyeye| Legit TV
Source: Legit