The untold story of Nigerian women and how they fought for Independence
Legit.ng organised Big Naija Independence prominent student contest to celebrate Nigeria's 60th Independence. The contest was aimed at spotting young talented students passionate about journalism and writing. A total of 650 students across over 50 tertiary institutions and colleges participated in the competition.
This piece by Victor Femi-Lawal, University of Ibadan, Ibadan, touches on the plights women suffered before independence and continue to suffer 60 years later.
On a beatific October afternoon in Lagos, 1960, the hearts of Nigerians leapt with joy as they watched their new flag, a brilliant green-white-green, ascend the flagpole. As it fluttered and flapped in the gentle wind, smiles could not but be plastered on the faces of the observers: they were the men and women who had fought for independence, and the petitions, marches, and speeches had culminated in this. Their eyes gleamed; their chests heaved — they would become heroes, and the day would be set in stone. The men were right, they would eventually be honoured by their people decades later: immortalised on airports, roads, and universities.
But, for the women, something else was brewing underneath it all. A suppressive patriarchy had been bequeathed to the young nation, and women's politics would suffer decline, while their great deeds would lie buried in obscurity and revisionism. Six full decades later, it is long due to right this wrong; and we must begin by telling their story: "The truth, the whole truth."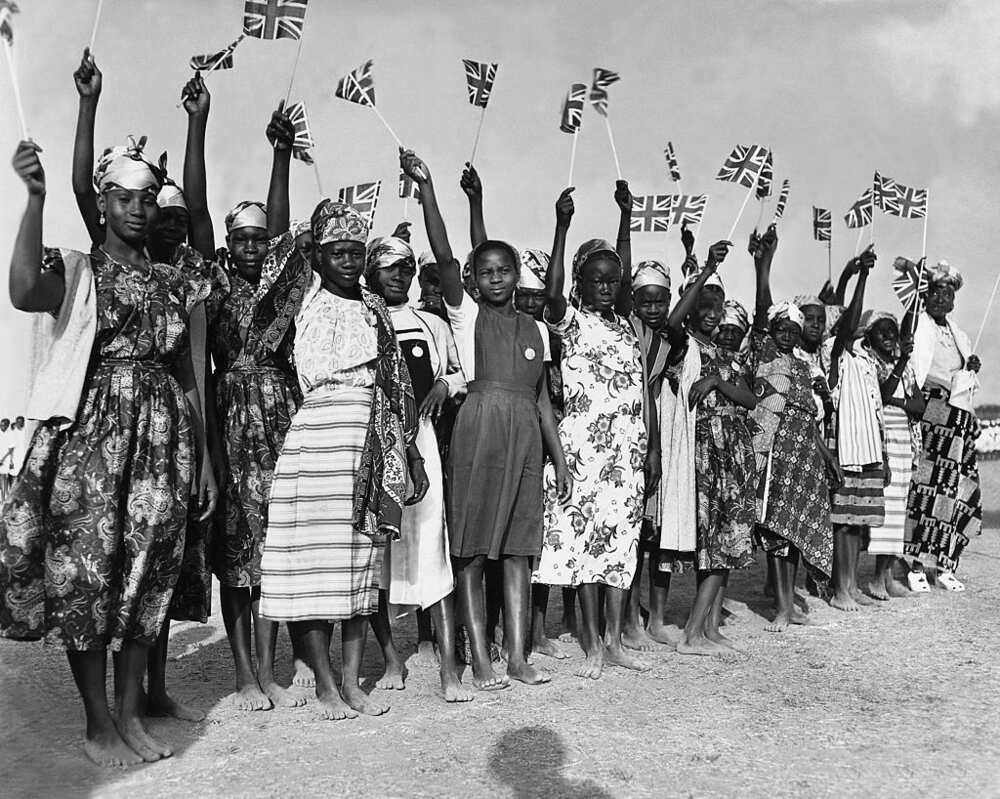 A tale of indomitability
Traditionally, in Africa, women had a relatively significant role in society, dominating in farming, trading, the domestic spheres of home-tending and child-raising, as well as having representation at the town council level. It was a synergy, with systems in place for women to communicate their issues to the rulers through their representatives — market leaders, Iyalodes, et cetera, who were allowed to grow in wealth and influence. The case of Madame Efunroye Tinubu, the powerful 19th-century trader, provides prime example. Colonialism, however, abolished this symbiotic relationship, copy-pasting on Nigeria's towns an eldritch patriarchy, with no plans for women inclusion in governance.
However, Nigerian women, the brave fellows they are, would not simply pander to this alien, seclusionist system. It was this indefatigability that spawned a crop of distinguished women who would march at the forefront of Nigeria's clamour for independence.
As far back as 1929, Nigerian women began to galvanise as a single voice to resist oppression in form of arbitrary taxation, corruption, and lack of representation, most notably with the Aba Women's Riot.
The shell-shocked colonial authorities were overwhelmed by the magnitude of the situation: a ten-thousand-strong force, clad only in wrappers and red-hot ire, chanting and singing in Ibibio, Igbo, Andoni, Ogoni, Bonny, and Opobo dialects, demanding their rights. This was unprecedented; they could not but cave in.
But if the Riots of Depression-era Nigeria were phenomenal strides, then the exploits of the great Lioness of Lisabi, suffragist and women's rights activist Madame Funmilayo Ransome-Kuti, who led tens of protests in the 1940s could be described only as stellar. A founding member and formidable pillar in an NCNC that fought to rescue Nigeria from the shackles of British colonialism, when denied demonstration permits, she would, under the guise of "picnics", mobilise thousands of market women to protest against the British government.
We know her children, all leaders and activists, Fela, Beko, and Olikoye, but how many today know of her efforts with the Abeokuta Women's Union, which battled against colonialism and suppression of women's suffrage, resulting in a Nigerian first republic where equal voting rights of men and women were recognised by the constitution?
And who should forget Margaret Ekpo, whose efforts against racial and sexist discrimination in colonial Nigeria were rewarded with a three-year jail term by her very compatriots?
What of indefatigable heroines such as Hajia Gambo Sawaba, who battled a limited education, forced marriage, political thuggery, and imprisonments (she was arrested at least 16 times) to become a beacon for women's empowerment in the Emir-led Northern hegemony? The names continue: Madame Mary Okezie, Mrs. Grace Eniola Soyinka, and thousands undocumented.
HOWEVER…
But a sadder story than even, I would argue, the plights these women suffered emerges— the fact that women's involvement in Nigerian politics remains heavily marginalized, casting a shadow over Nigeria's political landscape. By international standards, Nigeria currently languishes in the bottom tiers: the 2018 Global Gender Gap Index ranked Nigeria 133rd in gender equality, out of 168 countries. Nigerian women today are marauded by a montage of problems: child marriage, domestic violence, FGM, and illiteracy.
And even when a few women, braving the odds, have tried to break through the political glass ceiling, discrimination, corruption, and browbeating have served as formidable barriers. In her sensational book 'Love Does Not Win Elections', Ayisha Osori, who contested in the 2014 National Assembly primaries, recounts stories of women being propositioned, harassed, and labelled all sorts of expletives, writing that "the narrative (that only women of easy virtue contest in politics) is as pervasive as empty water sachets at a motor park."
Situations like these have widespread negative effect, panning out in tilted statistics such as the meagre 4% women occupy in the National Assembly; to the fact that we've never had a full-term woman governor in Nigeria's sixty years of independence. Indubitably, these vicissitudes have contributed to a near-erasure of the legacy Nigeria's female heroes built.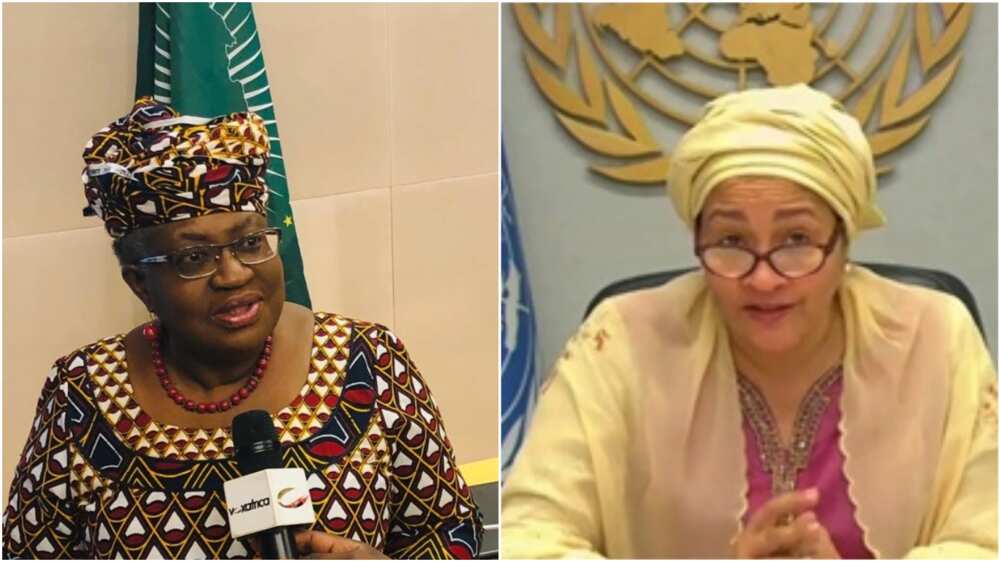 A path to redemption
History has shown severally that when Nigerian women have moved against perceived social injustices, progressive change has occurred. Furthermore, Nigerian women have demonstrated an ability to effect change in public office. The inspiring stories of women like Amina J. Mohammed, Deputy Secretary-General of the UN; Dr. Ngozi Okonjo-Iweala; Mrs. Kemi Adeosun; Prof. Dora Akunyili; and more attest to their integrity and capacity.
Thus, women's participation in Nigerian politics must be improved. We must encourage more women to aspire to the influential corridors of power; and society must begin to assess potential leaders by the "content of their character"—not of their chromosomes.
Above all, the girl-child must be given access to quality education. A famous, oft-cited quote, quite rightly, describes education as the "lighting of a fire." It is this fire that will scorch the tendrils of bondage, illiteracy, and oppression; imbue in our women a fresh vigour; and infuse them with the energetic, purposeful spirit we need for a better country.
Independence day: Ojota to University of Ibadan was N2 then - Trader | Legit TV
Source: Legit