Lizzo defends herself after getting slammed for healthy lifestyle
- American singer Lizzo has been torn apart on social media for allegedly promoting and supporting the diet culture
- Lizzo is one celebrity who has represented the fuller figure and given fans the confidence to embrace their bodies as they are, and now this
- After seeing all the backlash she received for doing a juicing detox, Lizzo took to social media to defend herself and so did some of her fans
PAY ATTENTION: Click "See First" under the "Following" tab to see Legit.ng News on your Facebook News Feed!
American singer Lizzo has been torn apart on social media for allegedly promoting and supporting the diet culture. Being a fuller female herself, this is the last thing fans ever expected from her.
Lizzo is one celebrity who has represented the fuller figure and given fans the confidence to embrace their bodies as they are, but it now seems she is all about that weight loss life.
With big names like Adele and Rebel Wilson having lost insane amounts of weight after having embraced their fuller figures before, the last thing bigger girls needed is someone like Lizzo jumping on the bandwagon.
Lizzo has been seen posting diet foods and workout routines on her social media page and fans cannot believe that she is now about this life. While they are all for her embracing a healthier lifestyle, it is the diet culture that they are not pleased she is contributing towards.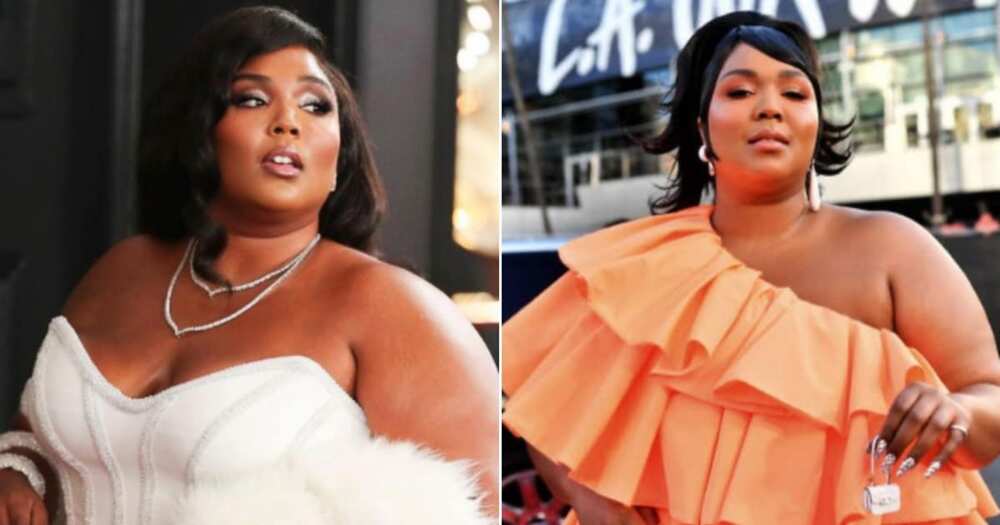 After seeing all the backlash she received for doing a juicing detox, Lizzo took to social media to defend herself and so did some of her fans. People will complain no matter what it is you are doing.
First, it was an issue that Lizzo is too big and now it is a problem that she is trying to do something about it, you will never please everyone.
"My sleep has improved (and), my hydration, my mental stability, my skin".Every big girl should do whatever the fuck they want to with THEIR bodies." – Lizzo Thank you @lizzo for being an inspiration. Thank you for your music and flawless talent. You do you Queen! #lizzo."
"So, let y'all tell it @lizzo can't be fat, so she changes her diet. Now, she can't be skinny! Damn, can she just be HAPPY?! However SHE defines it. #yallareannoying"
"Fat ppl cancelling lizzo cuz she SAID she wanna get healthier. she aint even lose weight yet or nun. this app is so fuxkin funny man Loudly crying face get a life dawg fr #ball."
"So Lizzo - the beacon of body positivity - is promoting detox diets now?!? Hell NO. This is so disappointing. 2020 can truly get in the bin now. #lizzo."
In other celebrity news, Legit.ng reported that actor and singer, Jamie Foxx, recently clocked 53 and other stars took to social media to celebrate him.
The actor is famous for some of his movies and songs - starring in blockbusters such as Django and also giving fans incredible hits such as Blame it and You Changed Me.
PAY ATTENTION: Do you have news to share? Contact Legit.ng instantly
Source: Legit.ng News