Nigerian women, their achievements and unique influence before and after independence
Legit.ng organised Big Naija Independence prominent student contest to celebrate Nigeria's 60th Independence. The contest was aimed at spotting young talented students passionate about journalism and writing. A total of 650 students across over 50 tertiary institutions and colleges participated in the competition.
Tawaliu Fathiat Iyabode from the Lagos State University, Ojo Campus, in this piece, writes about five Nigerian women who have broken stereotypes and achieved great things.
PAY ATTENTION: Click "See First" under the "Following" tab to see Legit.ng News on your Facebook News Feed!
Independence day is an official national holiday in Nigeria, celebrated on the first of October which marks Nigeria's proclamation of Independence from British rule on 1st October 1960. So many prominent Nigerians fought for Nigeria Independence but of recent, only the male leaders were mentioned while the role of women has been greatly underestimated. This report helps to uncover how women have helped in building Nigeria Independence and their unique influence on Big Naija Independence.
Nigerian women have always played a significant role in social and economic activities in the society. Women are keys to development and therefore crucial to the goal of sustainable development in a country. During the colonial rule, women's economic roles and their ability to participate in local government were altered. Due to the perceived threat to women's interest, women re-strategised by regrouping their forces to preserve and protect their interest by employing strategies such as organising market women, using traditional skills and concepts of leadership as well as western protest action.
During the civilian government of Obasanjo, women were able to prove that they possess the quality, talents and characters traits required not only for the growth of the nation but for the enhancement of the progress and well-being of the human society in general. After Independence, Nigerian women started significant roles in the nation's national development and there was a boom in the education of women which made women go into professional areas such as Medicine, Accountancy, Engineering and their entrance into Public Service.
The cultural orientation by which a woman is seen as dependent on her husband is what creates the enabling environment for her subordination and restriction in pursuing education. In Nigeria presently, women are beginning to break out of such stereotypes. This is evident in their achievements in the various fields of endeavours which they now engage in. Below is a compilation of Nigerian women, their achievements and unique influence on Big Naija Independence.
1. Funmilayo Ransome Kuti:
Funmilayo Ransome Kuti was born in Abeokuta, Nigeria and was the first female student to attend the Abeokuta Grammar School. She worked as a teacher, organised some of the first preschool classes in Nigeria. She established the Abeokuta Women's union which fought for women's rights in Nigeria, protested unjust taxes, corruption and the lack of women's representation in decision making. Abeokuta Women's Union was used for raising the standard of womanhood by eradicating illiteracy among women in Nigeria.
Funmilayo was appointed chairman of the Advisory Board of Education and she also served as a consultant to the Federal Ministry of Education. She took part in Nigerian Independence Movement, attending conferences and joining the overseas delegation to discuss the proposed national constitution. She advocated for Nigerian women's right to vote and become a noted member of International Peace and Women's Right Movement. Kuti mobilised local market women for what she called 'picnics' and festivals and used her privilege to coordinate the resistance against colonialism in Nigeria. Where the fight for Independence took a particular violent turn, the women were on the front lines.
2. Dr Ngozi Okonjo-Iweala:
A Nigerian born economist and international development expert. She was a development economist at the World Bank for 25 years and served two terms as finance minister of Nigeria. She has succeeded in her contribution to the economic and educational growth of Nigeria and has also prevented the country from national debt.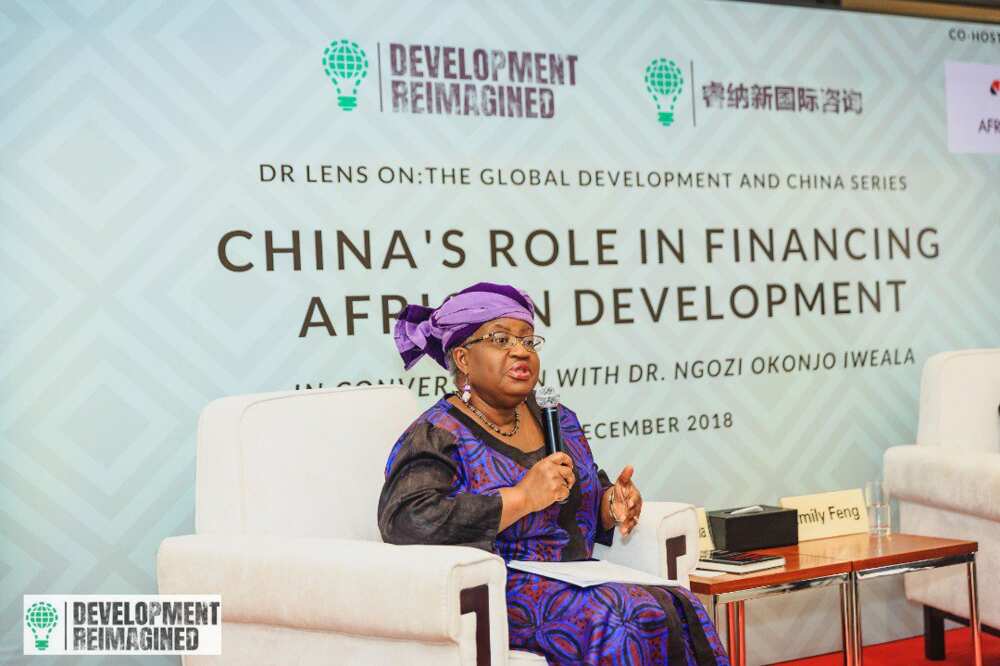 3. Folorunsho Alakija:
She is a Nigerian billionaire businesswoman, she is involved in Fashion, Oil, Real Estate and Printing industries. She is the group managing director of the Rose of Sharon Group and the Executive Vice Chairman of FAMFA Oil Limited. She also has a majority stake in Day Spring Property Development Company. Alakija is ranked by Forbes as the richest woman in Nigeria with an estimated net worth of $1 billion. As of 2015, she listed as the second most powerful woman in Africa after Dr Ngozi Okonjo-Iweala and the 87th most powerful woman in the world by Forbes.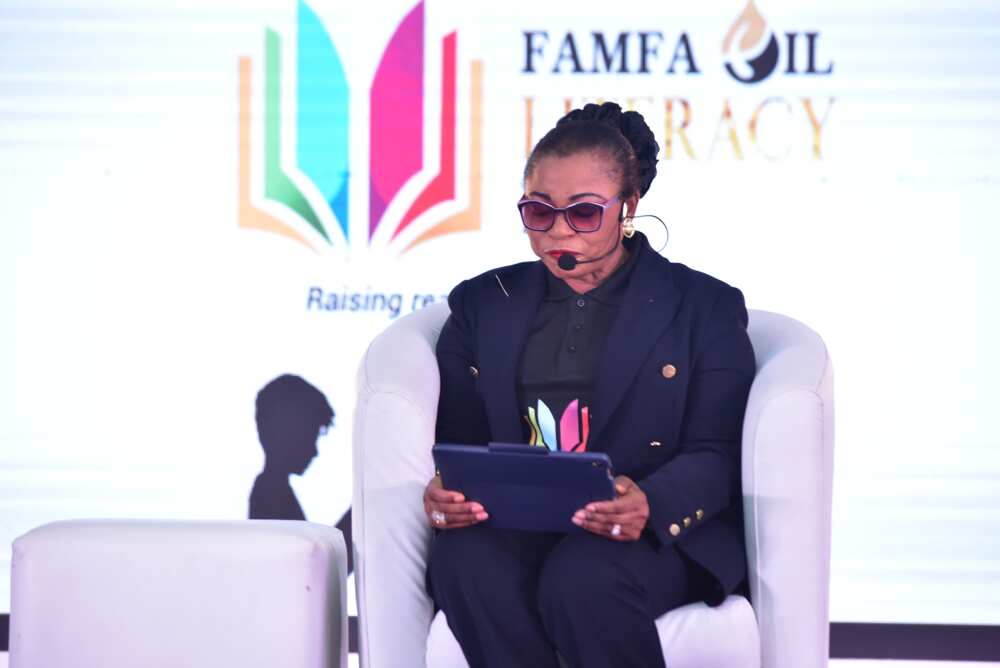 As national president and lifelong trustee of the Fashion Designers Association of Nigeria (FADAN), she left an indelible mark, promoting Nigerian culture through fashion and style. Rose of Sharon Foundation which she founded helps widows and orphans through scholarships and business grants thereby influencing the social well being of citizen and the country at large. Alakija has donated a Skills Acquisition Center to Yaba College of Technology, a higher institution located in Lagos as a contribution to education in Nigeria.
4. Oluremi Tinubu:
Oluremi Tinubu is the former first lady of Lagos and a senator of Lagos Central Senatorial District. As the first lady, she established the New Era Foundation, dedicated to establishing centres for all-round development of young ones and promote public awareness on environmental health and community service.
5. Gbemisola Ruqayyah Saraki:
Gbemisola Ruqayyah Saraki is the minister of state for transportation of the Federal Republic of Nigeria. She served as a senator of the Federal Republic of Nigeria for eight years (2003-2011). Saraki chaired the Senate Committee on National Planning, Poverty Alleviation and Economic Affairs. She also acted as vice-chairperson of the Senate Committee on Foreign Affairs and built her unique political career on core value of positive impact in the lives of her people and of course her state.
She is a visionary leader who works tirelessly to improve the rating if our nation in key areas such as poverty, corruption, economic development, education, energy, health, agriculture, water resources and the empowerment of women and youths. She is an idealist and advocate of youth engagement and participation in social development.
Women are formidable productive force and a store of incredibly human resources which are required for national development. The current roles of women in national development are remarkable towards peace and direction of the economy and society. Women can also be encouraged to influence Nigeria positively by;
A. Encouragement of the formation of more women business co-operatives.
B. Education of Women.
C. Involvement of Women in politics.
Nigerian women face a lot of problems, we deserve better - Stephanie Linus | Legit TV
Source: Legit.ng