Nigerians react as Governor Obaseki claims Pastor Adeboye assured him of victory in the last election
Following the claim by Governor Godwin Obaseki that Pastor Adeboye of The Redeemed Christian of God (RCCG) told him that he would win reelection, Nigerians have called out the governor.
PAY ATTENTION: Click "See First" under the "Following" tab to see Legit.ng News on your Facebook News Feed!
According to Nigerians on social media, the victory of Obaseki was not as a result of Adeboye's pronouncement.
They claimed different factors contributed to his victory. Part of the factors is the dislike of former All Progressives Congress chairman, Adams Oshiomhole.
On Twitter, Lucky Azuka wrote:
"Edo people elected you, not Adeboye so fix Edo people's problem especially in areas of unemployment, insecurity, infrastructure development, health care and the education system, I know you can't solve the problem of electricity."
Obiagwu Patrick Checky also said: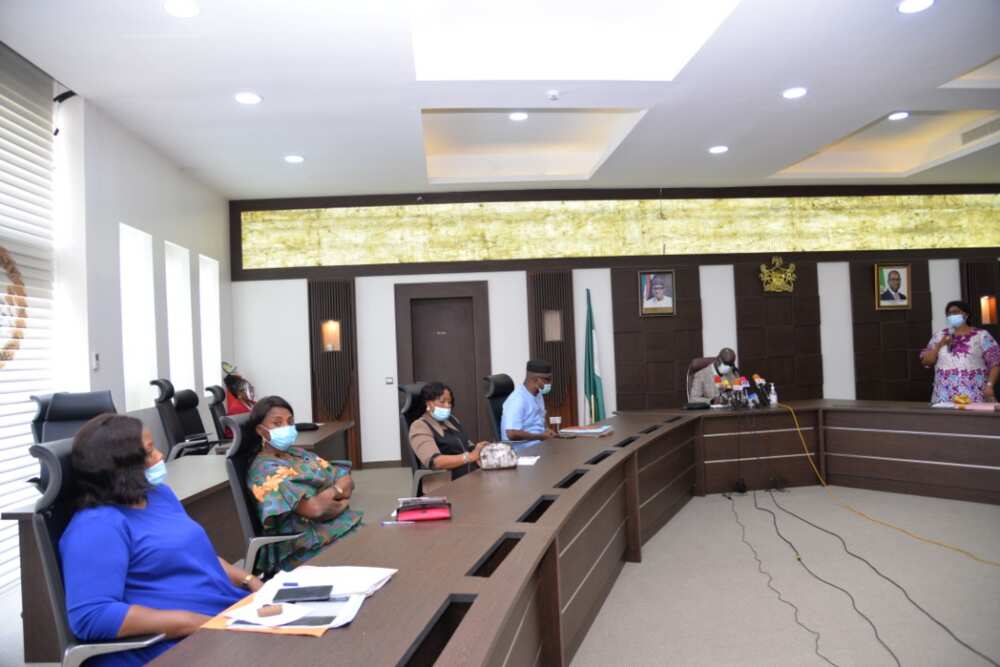 "Edo citizens elected you not Adeboye, give your thanks to the citizens and fulfill your promises to them and stop attaching religion with politics. One man can't elect you."
Ayokunnu Ishola Ajibola noted:
"So God is now a PDP member? It's a shame what pastors have turned God to be. The one who said His kingdom is NOT of this world. But they choose to drag His glory into the corruption of the earth."
Okhai-Editor Enakhifo said:
"Thank God and Edo people. Because pastors also told Trump that he will be reelected... we all know the rest of the story."
Ozibo Ozibo Ekele added:
"Is Adeboye the Edo people who elected you out of sympathy, not necessarily that you deserve it? The way Adeboye told you was the same way he told Ize-Iyamu! So, wake up Mr. governor and stop being timid. All your thanks should go to the good people of Edo state...not one old man with a microphone!"
Chris Boma Peniel Iyalla also added:
"I wonder why these men of God don't advice you people to live a good life and serve the people. They only speak when it is election time. You politicians are very evil and cunning, cling to men of God when it is time for election and run away from them after that."
Sam Ojeaburu questioned:
"Why is it so convenient for people to cover up their dirty deals using God's name? So what about all the billions of our commonwealth that was spent on the project?"
Adams John said:
"The Edo people voted for you massively because of Oshiomole dictatorial styles in Edo state and in Nigeria, not because of one pastor. We Edo people loved your earlier appreciations, so leave it at that."
Meanwhile, Legit.ng had reported that two months after winning the Edo state governorship election, Godwin Obaseki on Friday, December 12, said that God used Adeboye to assure him of his re-election.
In a report by The Punch, Obaseki made the disclosure during the testimony session at the Redeemed Christian Church of God (RCCG) Holy Ghost Congress.
The governor speaking further revealed that during his second-term election challenges he came to see the RCCG general overseer with his wife about a year ago who assured him that all would be well.
Obaseki vs Ize-Iyamu: Edo residents pick next governor | - on Legit TV
Source: Legit.ng