Nigerian Farmers Cry Out Over Huge Debts, Poor Efforts By Government
- Farmers in Osun state are not having a good time; many of them in a village have abandoned their farms
- The farmers accuse the state government of not showing true sincerity in the effort to sustain farming
- Some of them say there would be more hunger and inflation in the southwestern part of the country with what they have experienced
PAY ATTENTION: Click "See First" under the "Following" tab to see Legit.ng News on your Facebook News Feed!
When the rumour broke out that some students of the Osun State University, Ikire Campus, drowned in a river at Elere, a backwater village a few days ago, it was received with indignation. This is because it is not a popular river considered enough to attract picnicking young people being described in the rumour.
Unfortunately, however, the monumental ruins of large acreage of cultivated farmlands encountered on the way to the beach changed the angle of this report by Legit.ng's regional reporter in Osun state, Gboyega Bakare
An endless sea of scorched cornfield stared one in the eye so much that it would be very easy for anyone, even without any experience in agriculture, to conclude that millions of naira of investment and a countless number of manhours have gone down the drain.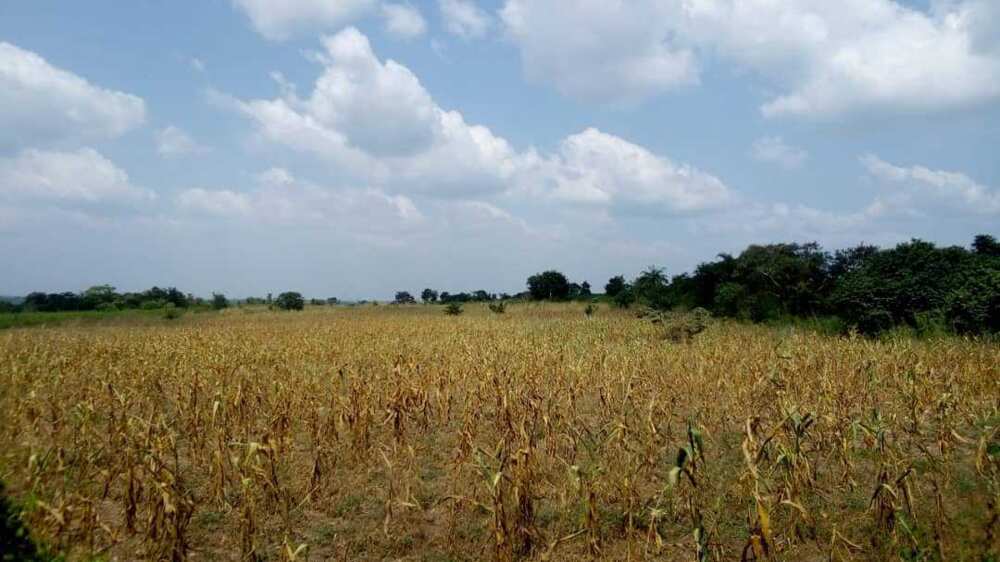 Was there any form of insurance or safety net for these local farmers? Our local farmers are some of the most vulnerable set of investors in the world. There's practically no insurance coverage designed to mitigate losses of local farmers.
One of the affected farmers, who identified himself simply as Simon, said:
''We are left to rely solely on rains to water our farms. We are not provided with any infrastructure for irrigation. Even with a very large water body close by. You can see the extent of loss due to irregular rainfalls this year. But is it our loss alone? We bear the direct consequences of course, but food scarcity won't affect us alone.''
Just like Simon, who has a 10-acre farm, the story was the same Oyeyode, his colleague who lost over 20 acres of cultivated cornfields, a species of yam and potatoes. Hear him:
''It has been a very terrible year, first, it was covid-19 outbreak that brought so much economic hardship. Now this, we can't get anything at all from this farm.It is a wasted effort and resources."
In Nigeria, agriculture is one of the mainstays of our local economy; rainfall-watered farming is very unreliable. That is why reliance on rainfall alone contributes to the highest percentage of losses recorded by farmers.
Why then have successive governments failed to invest in irrigation to boost an all-year-round farming and food production, especially in the southwest where we have large volumes of water capable of supporting irrigation farming?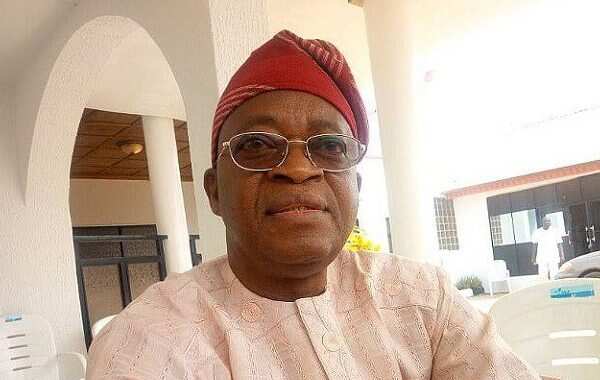 Elder Adelowo, an agriculturist and one of the farmers who lost their investment to irregular rainfalls told Legit.ng:
''I must say that successive governments in Osun state have failed to make the right evaluation of the economic potentials of the state. Surprisingly, they have all wrongfully referred to the state as a civil service state where no company or manufacturing industries thrive.
"Perhaps it is their attempt to excuse their acute lack of commitment to diversify the state's economy and tap its massive agricultural resources. Otherwise, why would anyone consider a state where 60% of the people wake up daily and go to the farm, either to cultivate the land or buy farm produce to resell, as a civil servant state? Osun, like most other southwestern states is an agrarian community , with a huge potential to feed the whole nation."
Elder Adelowo noted that the water body at Elere is the sole supplier of freshwater to the Asejire dam. He added that the volume of water in that river alone can support thousands of hectares of farmland in irrigation farming throughout the year.
"We are just not serious people down here; we pay too much lip service to things that matter. Just take a look around and see the expanse of arable land that's available within this area alone. It is in hundreds of thousands of hectares and all of them are close enough to the river and can be irrigated.
"We talk of rice scarcity. Can anyone quantify the tonnes and tonnes of rice that can be cultivated here alone? Of course not, but where is the infrastructure? In fact, we had to rely on privately owned tractors from the capital city, Osogbo to cultivate all these farms that are now in ruins as the local government under which this place is located no longer has a single tractor.
"Go to the north, do they have as much water as we have in the south? Of course not. You would marvel at how much of irrigation farming goes on there; it is massive and courtesy of their governemnts.''
Efforts to reach the agriculture department of the Irewole local government revealed a fresh perspective to the lack of infrastructure in the state. An officer of the council who craved anonymity explained:
"It is true that the council no longer has any tractor as it neither has the financial muscle to repair the old moribund ones nor purchase new ones. It is not just here, it is the same in most of the local governments across the state.
"You are aware that we do not have an executive chairman and allocations to the council from the federal government are transferred to the state's account immediately they come every month.
"It is the state government that decides how the money is spent without any recourse to the needs of the people of the council. It is a sad time. All we do is pay salaries and put up a face of good governance."
Kehinde Ojo, a young graduate who decided to take to farming, lamented bitterly calling it a shame that farmers in the southwestern states of Nigeria have been denied access to what their northern counterparts enjoy.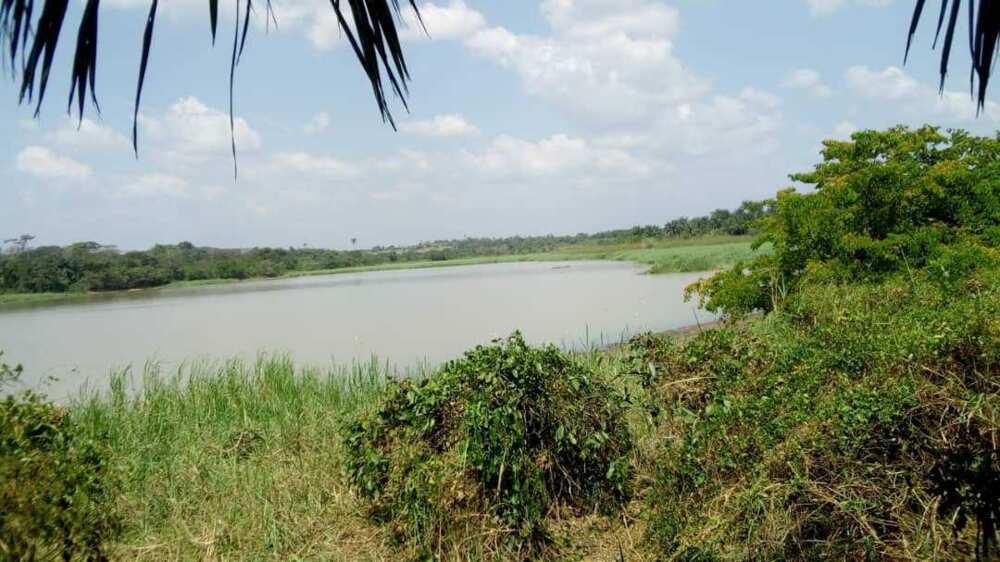 He believes there is no reason why the state cannot produce round the year if the government has its focus right.
"Don't be shocked to know that most of the money you hear being earmarked as loans and grants to farmers have always ended in the pockets of those who do not own any farm at all.
"Look at this farm of mine, I borrowed money to cultivate these twenty acres with the hope of being able to pay back once I sold my produce. You can see how scorched the farm is, is there any hope of any harvest from this? How encouraged do you think I'll be to try this again next year?"
He said it was not corn alone that was affected. Cassava, he noted, has become a very scarce commodity in the area at a time of harvest.
PAY ATTENTION: Install our latest app for Android, read best news on Nigeria's #1 news app
He added:
"As of today in the southwest, processors are searching for cassava like gold. It is not availabe. The ones planted last year that should be ready now are not big enough due to the poor rainfalls.
"Still, farmers sell them at very high prices to recoop their investment. Two hundred heaps now go for as high as N18,000. With that high price this early in the season, consumers should brace up for a tough time of inflation in cost of staple food items.''
Legit.ng earlier reported how a 39-year-old Nigerian who owns the second largest rice farm in the country explained how the technology he created is being used to protect farmers.
In an interview with the online medium, Williams, who created Resolute 4.0, said the technology is being used to bridge the gap between the volatile community and the security agency.
How I saved N1million from farming in one year - 29-year-old farmer | Legit TV
Source: Legit.ng