Diego Maradona: Relatives of late legend battling over £37million fortune left behind
- Diego Maradona died in Buenos Aires on November 25, at the age of 60
- Reports claim relatives of the late football icon are scrambling to claim his properties
- Maradona reportedly died without having a will as he left fortunes worth £37million behind
PAY ATTENTION: Click "See First" under the "Following" tab to see Legit.ng News on your Facebook News Feed!
No fewer than 16 individuals are jostling to get a share of late Diego Maradona's wealth as they battle to claim fortunes reportedly worth £37million he left behind.
A host of relatives are coming forward to identify themselves including seven alleged love-children who are also eyeing a possible share.
The football legend died on November 25 in his country home, Buenos Aires, following a reported cardiovascular arrest after he earlier had brain surgery.
According to the report, Maradona did not leave a will and consequently, more people have come forward in a bid to stake claims.
According to SunSport via Mirror, seven alleged love-children including four of the icon's sisters are desperate to get something from the fortune.
It was gathered that the former Napoli and Boca Juniors midfielder once signed a will back in 2012, but he was said to have scrapped it four years later.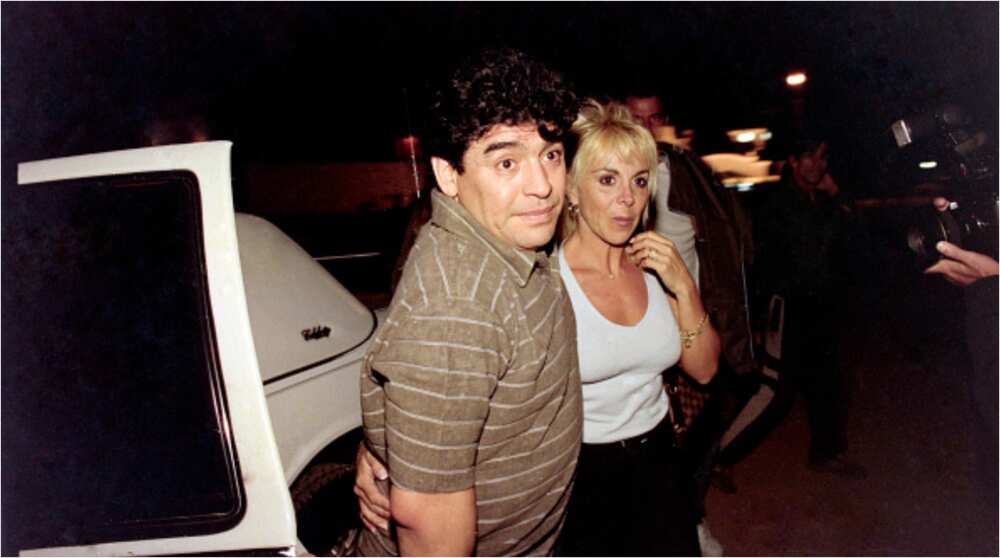 Laws in Argentina bans children being disinherited and this means all parties are eligible to claim an equal share.
A source said:
"With no will, children close to Maradona and some he has never met will all be able to claim an equal share of his fortune.
"That is clearly unacceptable to children who were part of his life for years and feel they have been cheated."
According to court documents, the legend owned huge cash as well as estates in Switzerland, Buenos Aires and Dubai, including properties in different places around the world.
A fleet of luxury vehicles has been accounted for as he also had funds from ad contracts with big brands ­such as Puma and Coca-Cola.
Meanwhile, Legit.ng earlier reported that one of the greatest footballers of all-time Paolo Rossi has died at the age of 64 as tributes continue to pour for the legendary player.
He was part of the Italian national football team that won the FIFA World Cup in 1982, a year he also bagged the prestigious Ballon d'Or.
The former AC Milan and Juventus striker is referred to, by many, as one of the greatest footballers of all-time and arguably the best player to ever come out of Italy.
3 interesting footballing moments between Maradona and Nigeria | Legit TV
Source: Legit.ng