Man says half the prayers women pray in church are for marital blessings
- A Nigerian man identified on Twitter as Sir Dickson has caused quite a stir on social media with his thoughts about women
- Dickson said the biggest problem women have is not accepting the sexual values they had in their 20s has dropped
- According to him, women claim they do not need men in their lives, yet half of the prayers in church are geared towards finding husbands
PAY ATTENTION: Click "See First" under the "Following" tab to see Legit.ng News on your Facebook News Feed!
A Nigerian man identified as Sir Dickson has taken to social media to share his thoughts on Sexual Market Value (SMV).
Dickson expressed displeasure over the fact women who are in their 30s often condemn men in the same age bracket with them for going after younger women.
According to him, women in their 20s go for older men and when they are in their 30s, they always want to date men in their age bracket who are already in their prime and prefer younger women.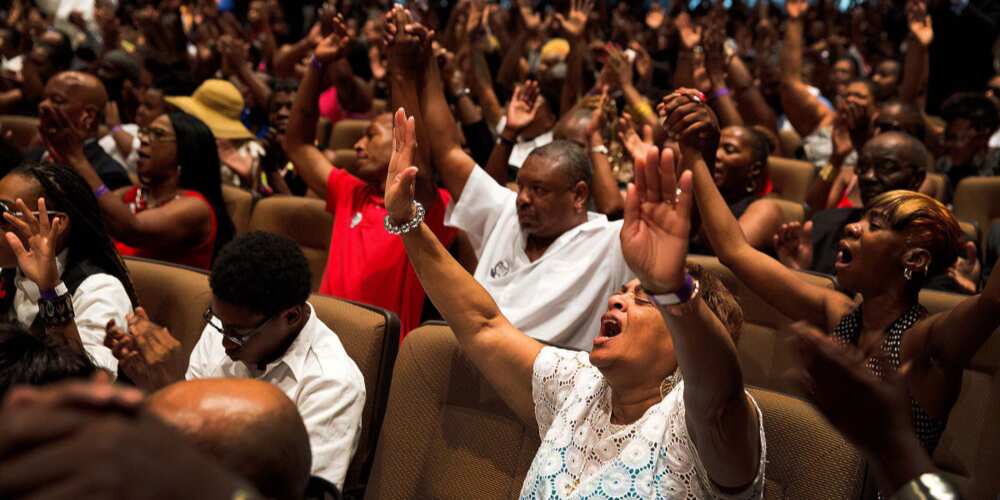 He wrote:
"You hear women say your 20s are for living because though they won't admit it, they are conscious of the wall. In their peak, they have unlimited options of prime male - thanks to sexual attraction, age, fertility, availability and others personal to you."
Dickson said when women in their 30s find it difficult to get into relationships that end in marriage, they start accusing men who are within marriageable age of being predatory because they prefer younger women.
According to the young man, women usually say they do not need men and that men overrate their importance, yet half the prayers in church are prayers for husbands.
In his words:
"Social media creates delusions and delusions are comforting. Women claim they don't need men and men overrate their importance. Yet, half the prayers in church are prayers for husbands. The only gender that testifies about getting married are women."
Nigerians flooded the comment section of the post to share their thoughts on it.
Tweep with the handle @Wizarab10 wrote:
"The fact that we still have this mentality in this century bothers me. Stereotypes: marriage, age, sexual value... things ppl can't really control and we still wonder why a lot people are depressed and drinking sniper. People are just trying to survive bro."
Another Twitter user with the handle wrote:
@EugeniaUdoo commented:
"What I've read here is not far from the truth at all. However, I will not marry the next man that asks because I want to avoid SMV declination. As long as it takes me to find a good man and for a good man to find me is as long as I wait. Forever is better than prime time."
Below are other reactions:
PAY ATTENTION: Install our latest app for Android, read the best news on Nigeria's #1 news app
In other news, a Nigerian lady with the Twitter handle @3yesharu called on married Hausa men to consider marrying more wives, saying single ladies that are on the queue have been waiting endlessly.
The young lady from the north made the call to Hausa men that have been married for more than five years.
She wrote on her Twitter page:
"Arewa men that have been married for 5+ years I think it's time you start looking at us in Batch B. We are due for recruitment but the line is not moving."
Must a woman adopt her husband's name after marriage? | Legit TV
Source: Legit.ng