Kaothar Ajani: Story of a 16-year-old orphan girl who fends for herself, siblings by riding tricycle
As the eldest child of the family with siblings much younger, taking up the responsibility of riding the tricycle was the only way to pay up her father's debt and own the tricycle eventually.
PAY ATTENTION: Click "See First" under the "Following" tab to see Legit.ng News on your Facebook News Feed!
These were the words of a 16-year-old Kaothar Ajani who engages in a tricycle business to cater for herself and her siblings after the death of her father.
Culturally, many hard jobs are meant for men in African society because it is an unwritten code that women are to be seen but not heard. They are regarded as the weaker vessels with limited capacity far less than that of men.
Trades requiring some level of physical fitness, higher mental capacity, and those that take people away from home for long hours are believed to be unsuitable for women.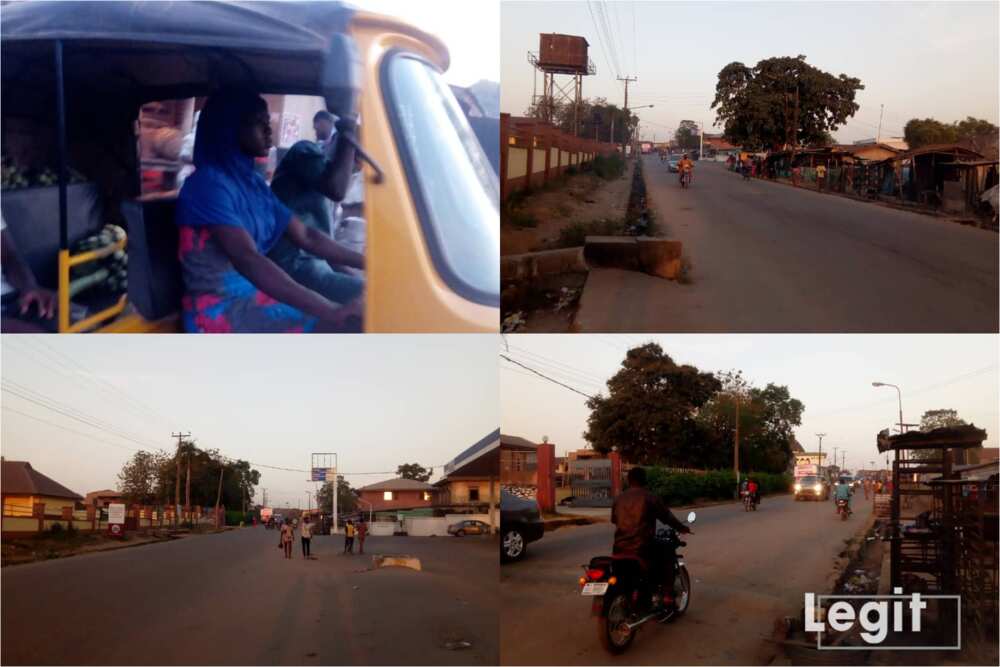 The story of Kaothar underscores the uncommon, new-found capacity of women to combine compassion with rugged strength. Women are now making it unequivocal that they are capable of taking the driver's seats in areas of human endeavours hitherto reserved for men.
It was an emotional moment when Kaothar, who is a secondary school girl in SS2, told Legit.ng's regional reporter in Osun, Gboyega Bakare, the story behind her unusual trade of commercial tricycle riding.
When the young rider whose preferred route was Total Market road in Apomu, in the Isokan local government area of Osun state, was asked why she chose a male-dominated trade, especially at a very young age.
She recalled in an emotion-laden voice:
"It was actually the opposite; the trade chose me without giving me a chance to object. My father had bought the tricycle on higher purchase about seven months ago and was only able to pay a little more than half of the total cost of N750,000 before he suddenly fell sick and died.
"As the eldest child of the family with siblings much younger, taking up the responsibility of riding the tricycle was the only way to pay up her father's debt and own the tricycle eventually."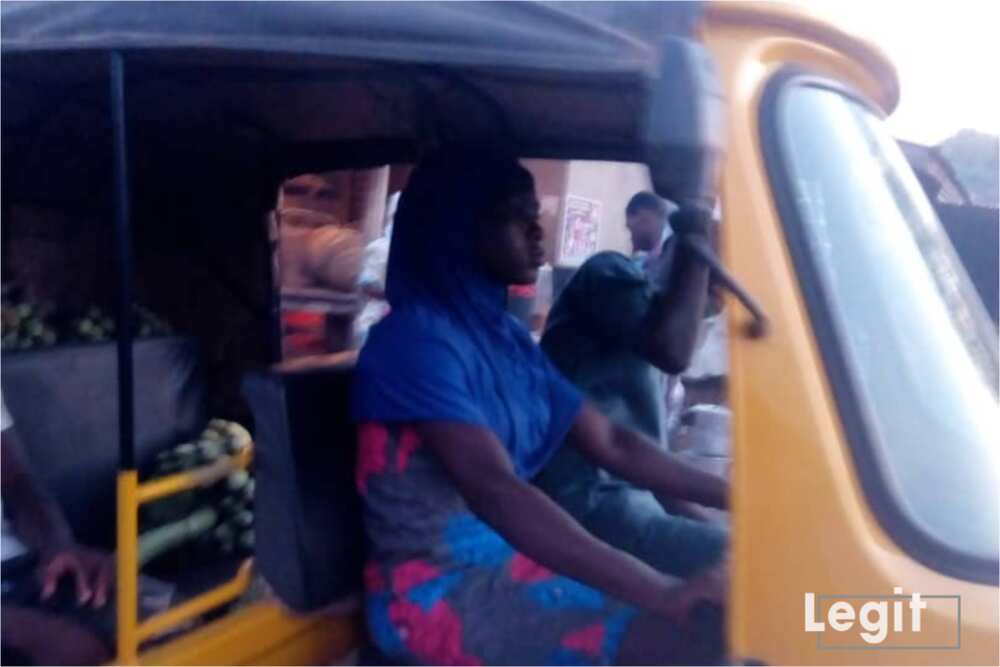 She admitted it was very difficult at the beginning but overcome the challenge with the passage of time.
She told added:
"When I started, my widowed mother was apprehensive at first and she wasn't in full support of my decision to take to riding. However, rather than let my father's creditor take the bike, especially when there was no agreement to refund what has been paid."
In a voice that betrayed her deep affection for her late dad, she noted:
"I would say my father prepared me adequately for this because he didn't raise me like a girl. He got me involved in everything he did. I guess he wanted a son as the first child. So, when he had a girl, he decided to raise her like a boy. I believe that decision of his contributed in no small measure to my abilities.''
When asked if her education wasn't affected by her trade in any way, her response was:
"It does, but not very much. Getting to focus on so many things at the same time could be confusing. Getting home after school and rushing to do assignments in order to get on the road as early as possible to maximise the little time left before dusk was an issue earlier on. But I conquered that by making sure I do my assignments at school as quickly as they are given, since I can only ride the tricycle after school during the week and on weekends.''
Speaking on how she feels whenever she meets any of her school mates while riding, she said:
''You mean if I'm shy? No, I don't feel shy. Many of them even see me as a star. Moreover, in this part of the world, almost every student engages in some kind of trade after school. So mine is even fun."
Kaothar said she only makes an average of N5000 between 3 and 7 pm on market days that fall on school days, adding that on ordinary days, she gets around N2000 after fuelling.
She stressed that weekend market days are the real deal for her because she makes N10,000 on average.
Speaking on her greatest challenge on the job, the young Kaothar said:
"Putting commuters' loads up the boot. I avoid commuters with heavy loads who cannot carry it by themselves. Sometimes, men around do assist me. Getting to navigate the routes and manoeuvre bad portions of the road also gave me some rough moments, but it passed after a few weeks.''
On her future plan, Kaothar noted:
"Well, it is all in God's hands. However, I want to become a nurse, helping people heal. So many people are going through very painful experiences without any help.
"There are many young people like myself doing many unthinkable things for survival. I hope they can find my story inspiring enough to make changes in their lives. The country is tough, but survival through lawful engagement isn't impossible."
PAY ATTENTION: Install our latest app for Android, read best news on Nigeria's #1 news app
Meanwhile, Legit.ng had previously reported that a young Nigerian from Edo state, Osasere Erhahon, is one of the happiest currently as he made a massive yam harvest from the back of his house.
It was reported that Erhahon had taken the decision to plant the yams in his compound out of boredom during the lockdown caused by COVID-19; he had no serious concentration on farming.
Staying poor in Nigeria is better than traveling abroad by road - Returnee | - on Legit TV
Source: Legit.ng