Babatunde Olatunji: Nigerian drummer who set the pace for social justice in America
- Babatunde Olatunji, a Nigerian man, was a big force against racial discrimination in the US as he gave all his efforts
- Born in 1927, the professional drummer waxed up to 17 albums which were also part of the instruments he used to seek social justice
- The Nigerian man also staged effective protests in America following after the pattern of Rosa Parks bus defiance
PAY ATTENTION: Click "See First" under the "Following" tab to see Legit.ng News on your Facebook News Feed!
A Nigerian man, Babatunde Olatunji, was a professional drummer who stood firmly against racial segregation in the United States of America.
How Africa reports that he was one of the many Africans whose roles were really important in the fight for justice for blacks.
Babatunde was born in 1927 in Lagos. In 1950, he was awarded a scholarship to Morehouse College in Atlanta. Later in life, he became a successful drummer with 17 studio albums under his belt.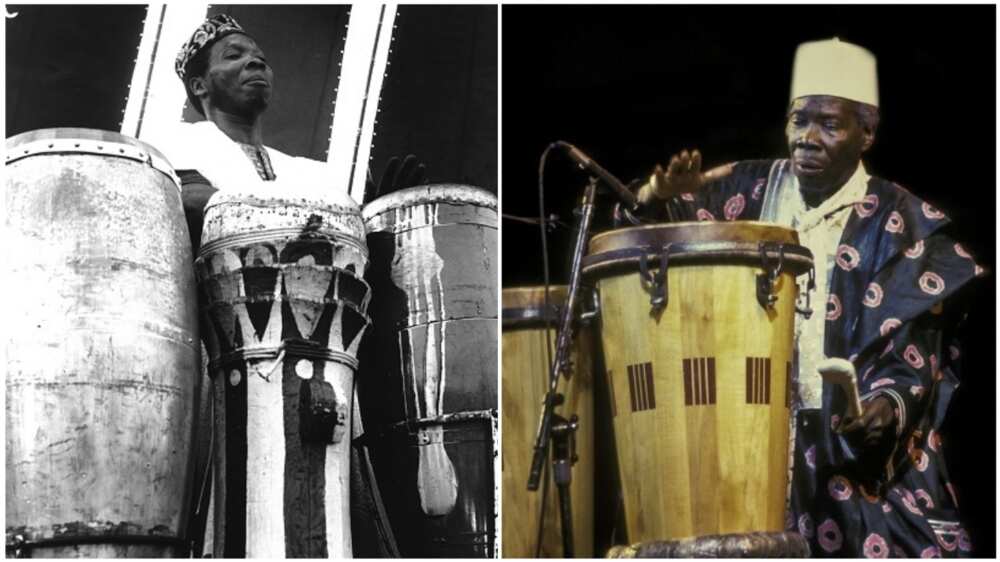 In 1959, his first album called Drums of Passion was said to have been pivotal in America as it gave the West a taste of world music.
Among Olatunji's successes in his musical career were his Broadway and Hollywood compositions and his Grammy nomination.
During his college days, the global Nigerian activist did so much in breaking the many stereotypes about Africans through music.
Years after Rosa Parks' novel protest, the Nigerian and others did theirs on public transports in the south, sitting anywhere they wanted in buses.
According to his wife, Oyafin Ammiebelle Olatunji, her husband was called on by various people to help reduce tension in their communities.
His position as the president of the student union in Morehouse gave him the opportunity to meet other leaders like Martin Luther King Jr and Malcolm X.
Olatunji's contribution also had a great effect back home as it helped anti-colonial resistance in the 1950s and 1960s.
PAY ATTENTION: Download our mobile app to enjoy the latest news update
Meanwhile, Legit.ng earlier reported that Taiwo Olowo is considered by many as the owner of what is today known as Broad Street on Lagos Island.
One of the richest men in Eko (Lagos state), Wikipedia has it that he was born in 1781 in Isheri and his father, Oluwole, was a chief.
Olowo was a big slave trader, arms dealer, and a big political figure in the colonial era. In 1840, he was a protégé of Oba Kosoko who reigned in Lagos from 1845 to 1851.
What's special about being a Nigerian? | Legit TV
Source: Legit.ng