Lily Mo Sheen bio: age, height, parents, college, net worth
Lily Mo Sheen is a promising young actress who is best known for her roles in the films Underworld: Evolution and Everybody's Fine. Many people also recognize her as the daughter of the actors Michael Sheen and Kate Beckinsale.
Over a decade ago, Kate Beckinsale and Michael Sheen started their love story. Their relationship became so strong that everyone expected wedding bells to ring soon.
Did they have a wedding? What is known about Kate Beckinsale children?
Here is all we know about Kate's daughter, Lily.
Profile summary
Profession: Actress
Date of birth: 31 January 1999
Lily Mo Sheen age: 21 years (as of 2020)
Place of birth: London, England
Height: 5 feet 4 inches (163 centimetres)
Boyfriend: David Schechter
Lily Mo Sheen biography
The young beauty is from London, England. She was born into the family of actors Kate Beckinsale and Michael Sheen.
Kate Beckinsale daughter age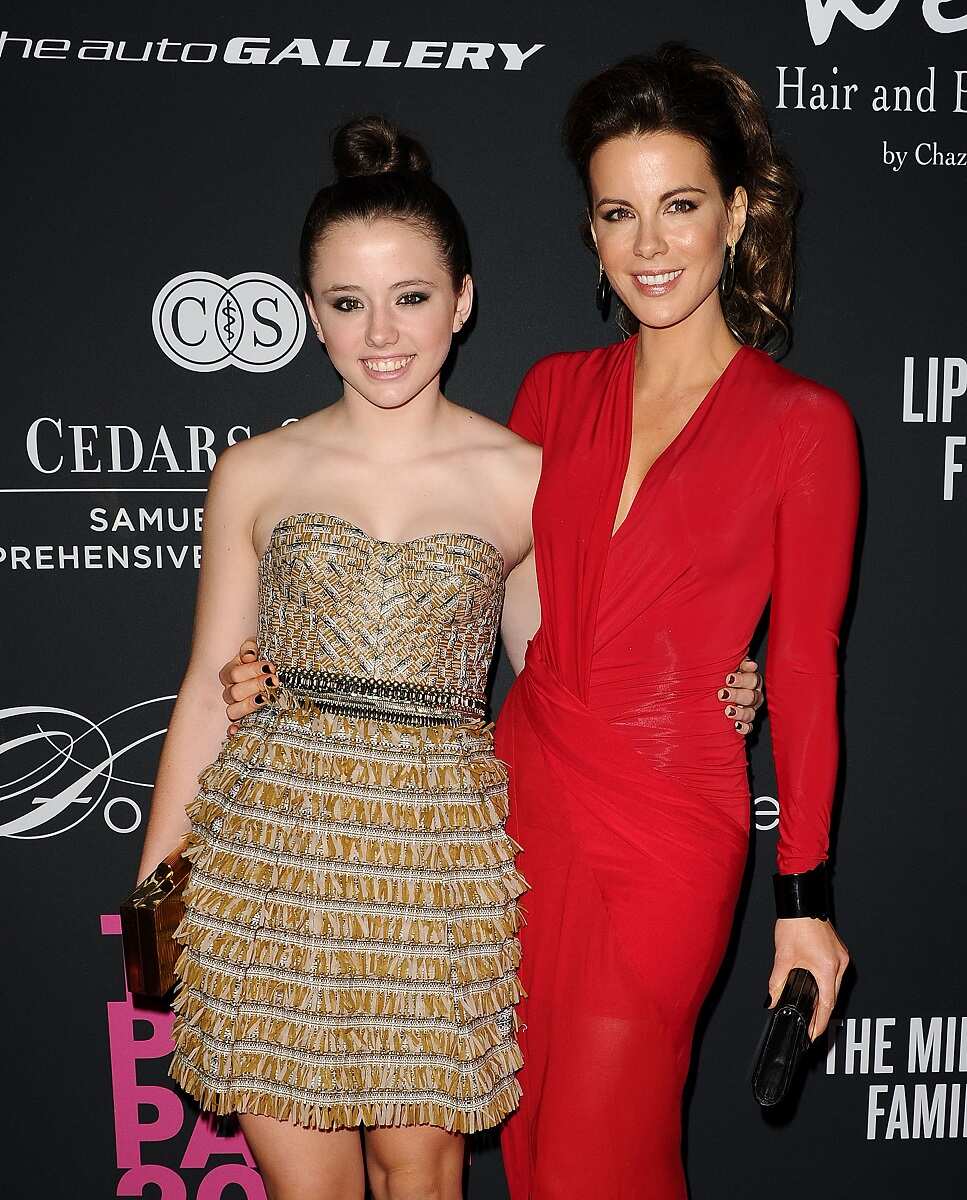 Kate Beckinsale's daughter was born on 31 January 1999. Beckinsale was 25 years old then.
As of 2020, her daughter Lily is 21 years old.
To congratulate Lily on her 21st birthday, Kate posted Lily's picture, captioned with a few sweet words.
Parents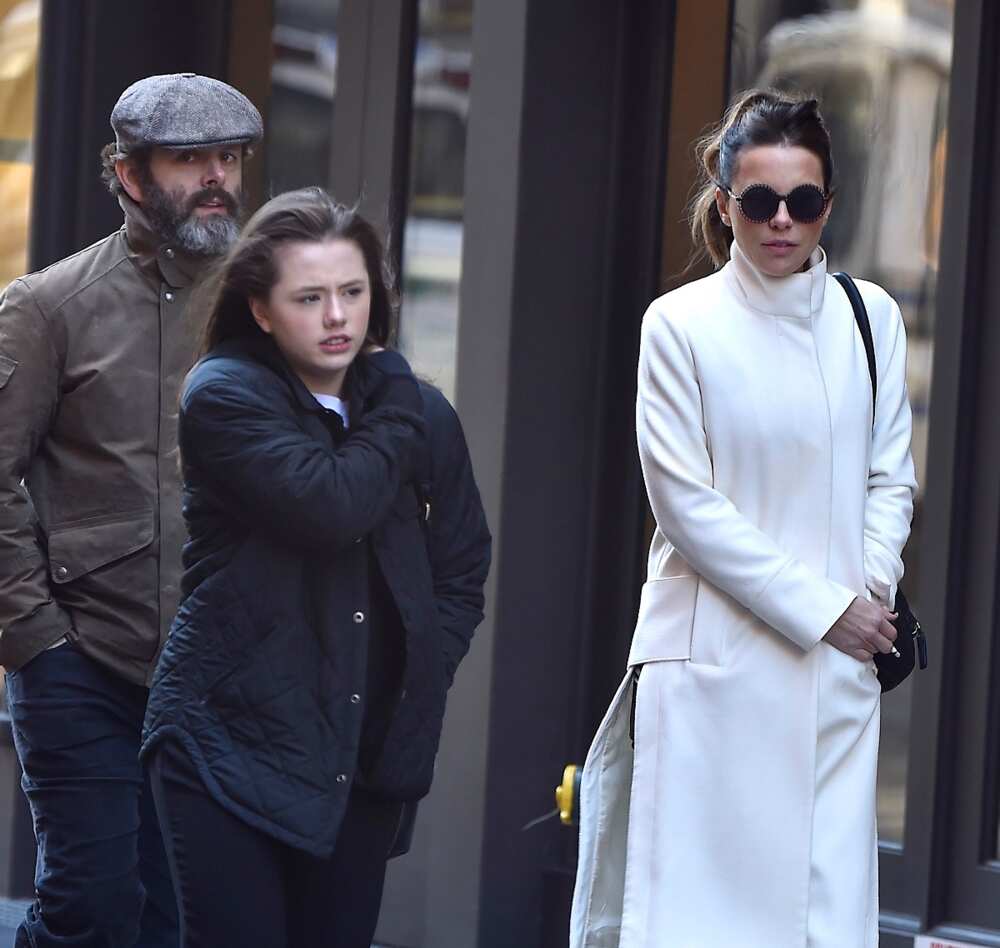 Lily is the only child born to her parents, Kate Beckinsale and Michael Sheen. Her parents met during a touring production of The Seagull in 1995.
They were never officially married.
In an interview with Scottish Daily, Kate commented,
And I was too embarrassed to admit I really didn't know why Michael hasn't got round to proposing to me yet. So I would make up stories like 'when Lily's old enough to be our flower girl, we'll get married.
Then, she added:
But the truth is that Michael hasn't asked me to be his wife yet. I actually asked Michael outright, 'Why aren't we married yet?' I couldn't believe it when he said, 'Because every time I was going to ask you, you did something annoying'. So maybe if I can hold off being annoying for a while, then he'll finally ask me.
In 2003, the relationship ended.
Despite their break up, Lily Sheen father and mother maintained a good relationship.
A year later, her mother met film director Len Wiseman. In 2004, the couple tied the knot.
In 2016, Len filed for a divorce, citing irreconcilable differences. Their divorce was finalized in November 2019.
In January 2020, Kate started dating singer Goody Grace. Nine months later, they broke up.
As for Lily's father, he married a Swedish actress, Anna Lundberg. In 2019, they welcomed a daughter, Lyra.
Lily Mo Sheen height
Lily Mo Beckinsale-Sheen is 5 feet 4 inches tall.
Education
A few months after the birth of Lily, her parents moved to Los Angeles, California. She attended Harvard-Westlake School for gifted children in Studio City.
In 2017, Kate Beckinsale reunited with her ex-partner, Michael Sheen, to attend their daughter's graduation.
Speaking of Lily Sheen college, right after her graduation from school, she was accepted to the New York University.
Kate Beckinsale daughter career
Despite being separated, her parents have always supported her. They trained her to have a good public image through social media.
Lily made it clear that she would pursue a career in acting to rise to the same level of success as her parents.
In 2006, she starred in the horror movie Underworld: Evolution alongside her famous mother. Lily is incredibly talented. Her talent prompted others to employ her as part of their films and television shows.
Soon after Lily's successful debut, Kate and Lily starred in a film together again. It was the film Click, featuring Adam Sandler. The film was later nominated for the Academy Award for Best Makeup and Hairstyling.
Several years later, the well-known mother and daughter duo appeared in Everybody's Fine. This time, they shared the screen with such high-profile actors as Robert De Niro and Drew Barrymore.
In October 2020, it was revealed that Lily would soon appear on The Unbearable Weight of Massive Talent. She will co-star alongside the brilliant actor Nicholas Cage.
How much is Lily Sheen worth?
According to thefrisky.com, the net worth of Michael Sheen daughter is guesstimated at $400,000.
Personal life
For many years, the actress has kept her personal life secret.
In November 2019, Lily surprised both her fans and mother by posting a picture of her boyfriend, David Schechter, captioned:
me And my boyfriend David on Saturday night
He mother commented on the photo in a rather funny way:
I stan this so hard you pair of a**holes.
That same year, Kate gave her daughter a pillow with the face of her boyfriend as a Christmas gift.
Social media profiles
The young actress is highly active online. She has a popular account on Instagram.
Lily Mo Sheen hot photos on Instagram get thousands of comments from her followers and her mother as well.
Lily Mo Sheen is completing her education now. Soon, she will devote herself entirely to acting, and we will hear more good news about her.
READ ALSO: Bukunmi Oluwashina's biography and amazing career
Legit.ng recently reported about the life of the rising Nigerian actress Bukunmi Oluwashina. She has achieved immense success that many people can only dream of.
Apart from acting, she is a talented scriptwriter and musician. Who is Bukunmi Oluwashina dating?
Source: Legit.ng