Halima Aden: Somali-American model quits fashion shows over religious beliefs
- Halima said she will not take part in any campaign that does not make Hijab visible in a way she will deem appropriate
- According to the model, her career made her feel like she was losing it and straying away from her religion
- Her IG posts impressed many people including non-Muslims who said people should value their religious belief the way Aden does
PAY ATTENTION: Click "See First" under the "Following" tab to see Legit.ng News on your Facebook News Feed!
I am a Christian but I have always envied Islam, why because? Well, many Muslims have proven countless times that their religion comes first.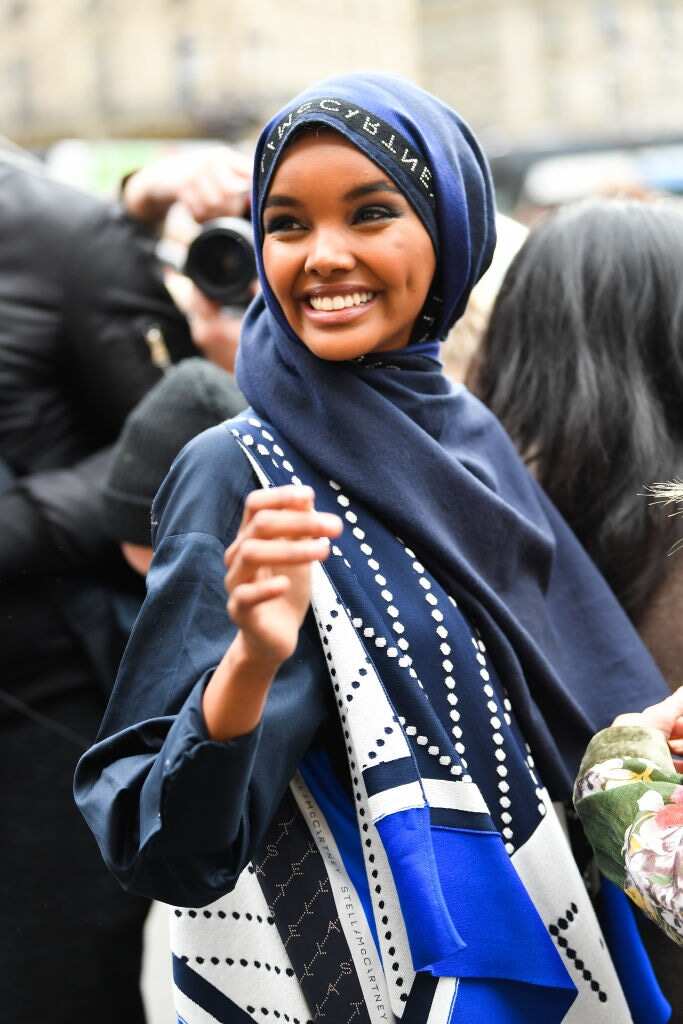 Many are people who have ditched high paying jobs, tenders, deals and other money-making ventures because they at one point compromised their religion, respect.
Well, US fashion model Halima Aden has become the latest public figure to join the long list of people falling in the aforementioned group, Legit.ng has learnt.
Halima, who is hailed as a trailblazer for being one of the first models to wear hijab and walk for major fashion labels such as Rihanna's Fenty and Kanye West's Yeezy has disclosed that she is quitting runway shows.
According to the model, she thought of quitting because working in the fashion industry has forced her to compromise her religious beliefs.
In a series of photos that documented the times she felt she had lost touch with who she is, Halima said she wants more of God than chasing opportunities that drifts her from Him.
"I can only blame myself for caring more about opportunity than what was actually at stake," she wrote on her Instagram.
The photos illustrated moments such as when she missed her prayer times to when she was draped with pairs of jeans for a head covering.
She revealed to her 1.2 million followers that the COVID-19 pandemic gave her time to reflect on her values and helped her realise that she may have stopped wearing hijab and adhering to her Islam belief had she continued following the path she was on.
Aden, however, stated she will not quit modelling completely but will never be involved in any campaign that will not make Hijab visible in a way she will deem appropriate.
"If my hijab can't be this visible- I'm not showing up period. This is the standard moving forward if you want to work with me. Come correct or don't come at all." she added.
PAY ATTENTION: Do you have news to share? Contact Legit.ng instantly
Her IG posts and stand was lauded by many people including non-Muslims who said people should value their religious belief the way Aden does.
Aden's first shot to fame in 2016 thanks to her turn in the Miss USA beauty pageant, when she attracted the attention of the fashion editor Carine Roitfeld.
The model later signed to the global modelling agency IMG and made her runway debut at New York fashion week where she advertised Kanye West's Yeezy and Maxmara.
Source: Legit