Olisa Metuh biography: age, family, wife, is he still alive?
Nigerian lawyer and politician Olisa Metuh became the centre of focus in 2016 when he was arrested by the Economic and Finance Crimes Commission (EFCC). Before then, he had managed to run his legal and political affairs quietly without much scrutiny from the public.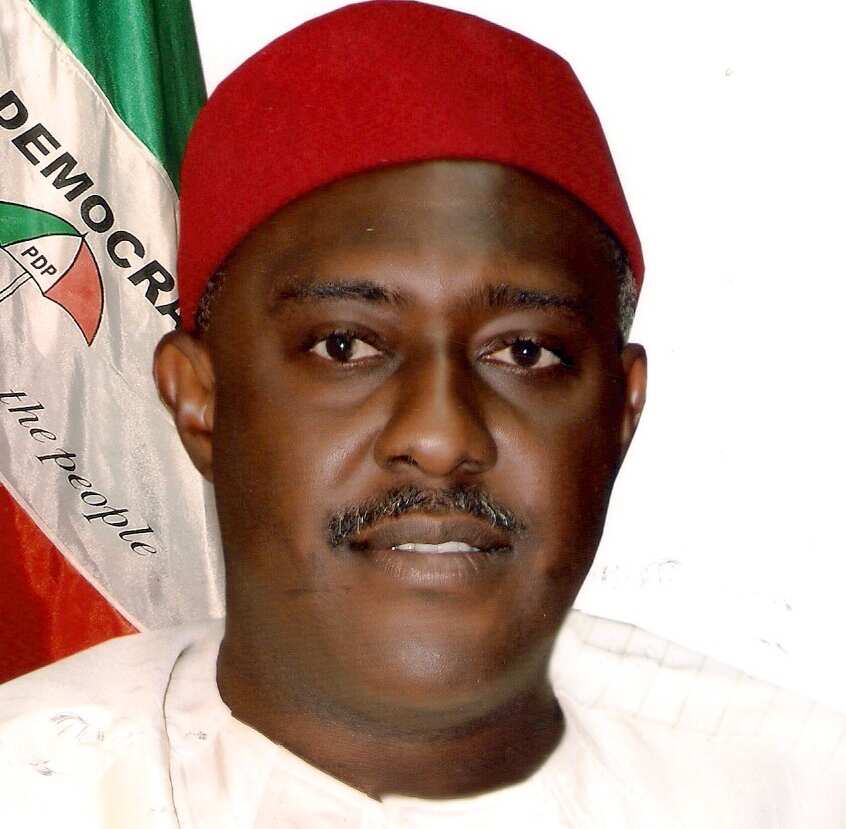 Considering his proficiency in the legal profession, Olisah was admitted to the Nigerian bar at 23 years. He was also able to infiltrate various echelons in the political arena, and until his arrest, he had served as the People's Democratic Party's spokesperson.
Olisa Metuh profile summary
Real name: Olisa Metuh
Date of birth: November 28th, 1965
Zodiac sign: Sagittarius
Place of birth: Otolo, Nnewi North, Anambra State
Ethnicity: African
Nationality: Nigerian
Profession: Lawyer and politician
Wife: Kanayo Metuh
Biography: Who is Olisa Metuh?
Olisa Metuh is a popular Nigerian lawyer and politician. He also served as a National Publicity Secretary of the People's Democratic Party between 2012 and 2016.
He was born in Otolo, Nnewi North, Anambra State, Nigeria. He attended the University of Nigeria and obtained a Bachelor of Law degree.
How old is Olisa Metuh?
The controversial politician was born on November 28th, 1965. As of 2020, Olisa Metuh age is 55 years. In 2015, he attracted the attention of many Nigerians when he chose to celebrate his 50th birthday by reaching out to the poor and underprivileged in society.
On the eve of his birthday, he took his lovely wife and friends to Internally Displaced Persons (IDPs) camp in Wassa, Abuja. While they were there, he shared meals with the IDPs and donated various food items to them.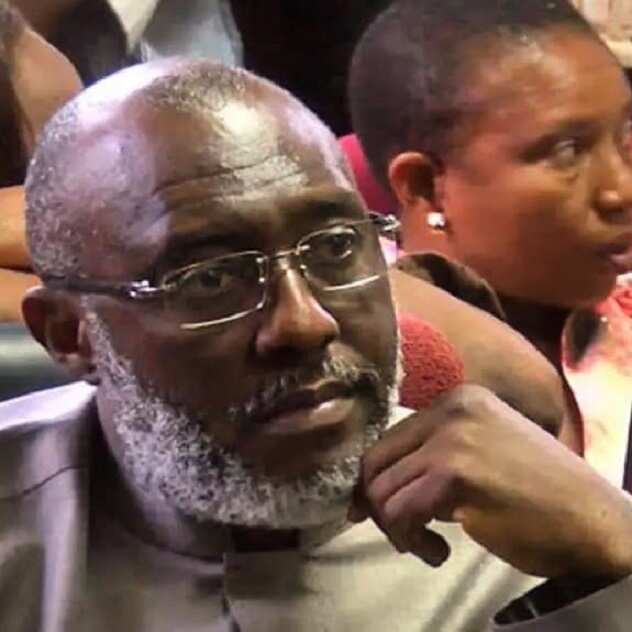 He also went around interacting with different families and was deeply concerned about the deplorable conditions they lived in. However, despite the conditions they were in, the IDPs were delighted, sang and cut the birthday cake with him to celebrate.
Olisa Metuh's career
The popular politician has served the Nigerian people as a lawyer and politician. Below is the history of his career:
Legal profession
Mr Metuh was called to the Nigerian bar in 1988. He then began his law career at Olisianunba Chambers. His father owned the firm.
In 1990, the ambitious young lawyer established a partnership company named Metuh, Okafor & Associate. He served there as the solicitor manager.
In 1991, he was appointed to chair the board of directors of Legend Properties Limited - a property management firm. In 1996, he founded Olisa Metuh and Co. to advise clients on legal practice, share acquisitions, and real estate.
As a lawyer, he is a member of the following professional bodies:
Nigerian Bar Association
International Bar Association
Association of Business Lawyers of Nigeria
Political career
Olisa Metuh joined politics as the coordinator of the Igbo United Congress and as a member of the finance committee of People's National Forum - PNF. He was also a pioneer member of the National Finance Committee of the People's Democratic Party - PDP.
In 1999, the lawyer was elected as an ex-officio member of the National Executive Committee of PDP. He later became the secretary of the National Peace and Reconciliation Committee of the party, a position he held for two years.
In 2002, he became the chairman of the Cross River State Electoral Panel. Four years later, Metuh became the Abia State Electoral Panel's chairman and took an active part in supervising all the preliminary elections conducted in that State in 2006.
Olisa was appointed as National Auditor and member of the People's Democratic Party's National Working Committee (NWC) in 2007. He later became the National Vice Chairman of the party for the Southeast zone and also the National Publicity Secretary of the same party.
His controversial arrest
The Economic and Financial Crimes Commission (EFCC) arrested Olisa Metuh on January 5th, 2016. The lawyer was arraigned in court alongside his company, Destra Investment.
He faced an amended seven-count charge of diversion of the money received from the National Security Adviser's office in 2014.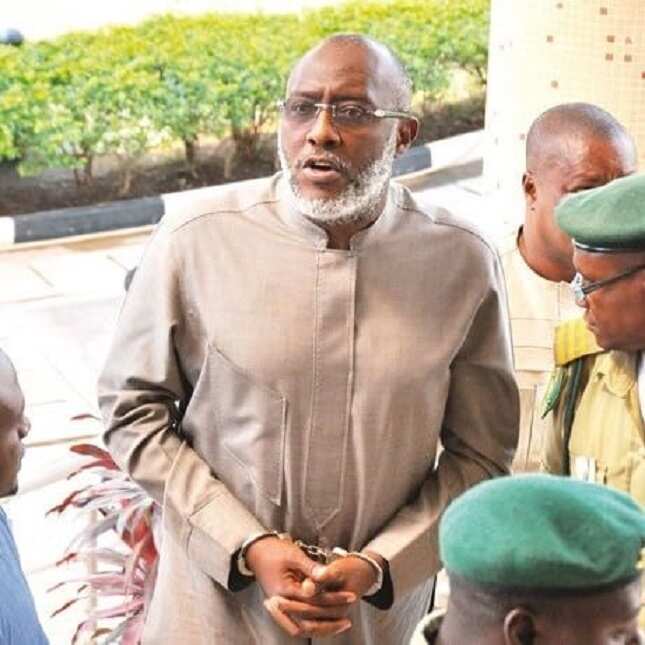 In February 2020, a Federal High Court sitting in Abuja sentenced him to 39 years in jail for money laundering and corruption charges. Justice Okon Abang sentenced him to seven years on count one, seven other years on count two, and five years on count three.
He was also sentenced seven years on count four, three years on count five, three years on count six and seven years on count seven, totalling to 39 years. The sentence are to run concurrently, meaning that he will be in prison for only seven years.
The prosecution at the Federal High Court
The Court found Olisa Metuh guilty for illegally taking possession of N400 million from the account of the Office of National Security Adviser. During the hearing, Metuh alleged that former President Goodluck Jonathan had approved the release of funds to him. But the court rejected the claim because he failed to show any signed agreement during the proceedings.
The judge also found out that Olisa gave N25 million to Abba Dabo for media advocacy on 2015 elections, N200 million to Daniel Ford International, N5 million to the former Aviation minister - Kema Chikwe, a further N21.7 million to the now-deceased Chief Tony Anenih, N31.5 million to Richard Ewedioha. N50 million was also deposited to Olisa Metuh wife's bank account.
Mr Metuh's lawyer Abel Ozioko referred to the judgement as a good example of a bad judgement. He expressed his confidence in the law court and said that they were going to appeal against the ruling.
Is Olisa Metuh dead?
No, he is not dead, though he had various health complications during his case. In 2016, a Federal High Court in Abuja denied his request to be allowed to travel abroad for surgery following a spinal cord injury. Olisa Metuh family members had pleaded with authorities not to let their son die without receiving proper medical attention, but their plea fell on deaf ears.
Two years later, Olisa Metuh collapsed while making his way to the dock for his case. The judge, who was presiding over the case, had to stand down the matter to enable him to receive treatment. This instance was not received well by one Femi Fani-Kayode, who claimed that Olisa Metuh was wanted dead.
In his tweet, the former Aviation minister claimed that the former PDP spokesperson was wanted dead because he opposes President Muhammadu Buhari:
It is one thing to want to jail a man at all costs and destroy him even though he has done no wrong and simply because he opposes @MBuhari but it is quite another to want him dead.
He furtherer questioned what Olisa Metuh had done to warrant the 'sheer wickedness' he was receiving from Justice Okon Abang.
These are some of the facts about Olisa Metuh. You could have your own reservations about him. However, he has managed to achieve a lot at a personal level. Before his controversial arrest and sentencing, he had served in various capacities as a citizen of Nigerian.
READ ALSO: Caroline Sam Maheeda biography: songs, children, net worth
Legit.ng also published an article on Caroline Sam Maheeda. The 'Naija Bad Girl' is one of the most controversial figures in the Nigerian entertainment scene. She receives appraisals and criticisms in equal measure.
It is no surprise that the singer has achieved a lot in her musical career. Some of her top-selling hits are Sweet, Yakata, Lasgidi Chick, Omo Toh Shan, and Concrete Love.
Source: Legit