- A breed of goat in Mozambique has been recognised for its quality and meat
- The animal was given a GI mark to differentiate its breed from others in the market
- Carlos Mesquita, the nation's minister, said they wanted to make the goat a product of global repute
PAY ATTENTION: Click "See First" under the "Following" tab to see Legit.ng News on your Facebook News Feed!
A special kind of Mozambican goat has been given recognition as part of the plans to stamp it with a recognisable identity in the international market.
The country's minister of industry and commerce, Carlos Mesquita, said that adding a Geographical Indication (GI) sign to the goat would make it have a reputation of quality globally, BBC reports.
Called the Tete goat, the animal is very important in Mozambique because of its enjoyable meat.
Though goat meat is served at any time in the country, Mozambicans frequently eat it during traditional and social ceremonies like weddings, birthdays, and graduation parties.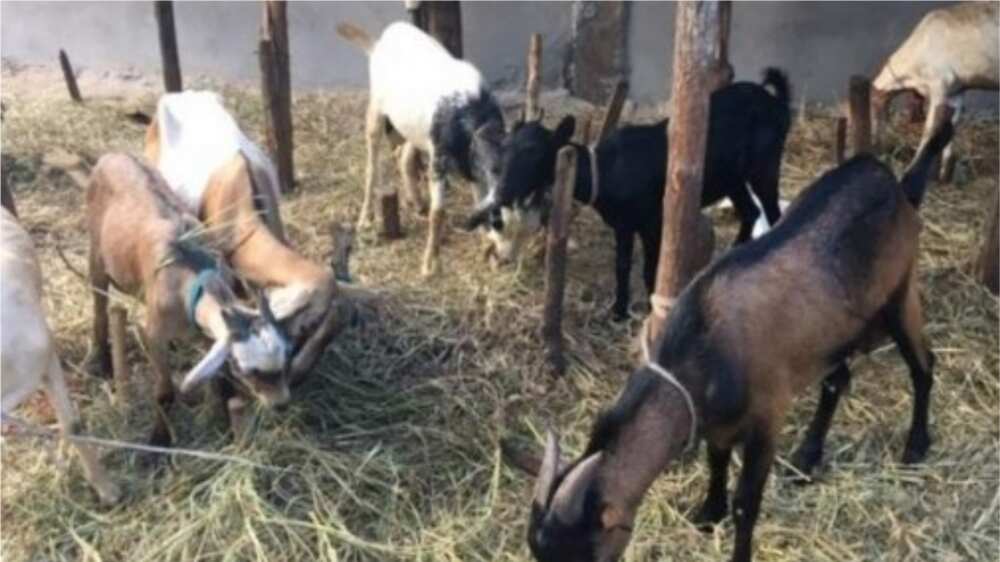 It should be noted that a GI mark is one given to show that a product from a particular location has quality and products from other areas cannot adopt its name.
Meanwhile, Legit.ng earlier reported that the people at Filbert Garden in Curtis Bay, UK, were looking for a baby Nigerian dwarf goat called Ed, asking people if they had seen it.
According to them, in the early hour of Tuesday, May 19, two teenagers broke into the garden and stole the animal. The teens did that after cutting off the lock of the barn and sawing through the goat fencing.
In describing what the goat looks like for anyone who may have seen it, they said that it weighs 20lbs and has white and black stripes with peculiar tan moon spots.
PAY ATTENTION: Download our mobile app to enjoy the latest news update
Calls by whoever may see the animal were to be directed to (831) 402-1066. It should be noted that the garden was founded in 2010.
In other news, a woman in Florida went to court over the paternity of five goats she bought from her neighbour because she was of the strong belief that they were fathered by a pedigreed animal.
In December 2019, Kris Hedstrom paid her neighbour, Heather Dayner, the sum of $900 (N349,200) for five Nigerian dwarf goats which were named Margoat, Rosie, Gigi, Bella, and Zelda.
Nigerian man rescues, shelters snakes and other wild animals for a living| Legit TV