Annie Guest bio: what is known about Jamie Lee Curtis' daughter?
As the adopted daughter of the prominent actress Jamie Lee Curtis, Annie Guest usually stays out of the spotlight. However, pursuing her dreams means everything to her. She is a successful dancer who often appears on the red carpet with her mother.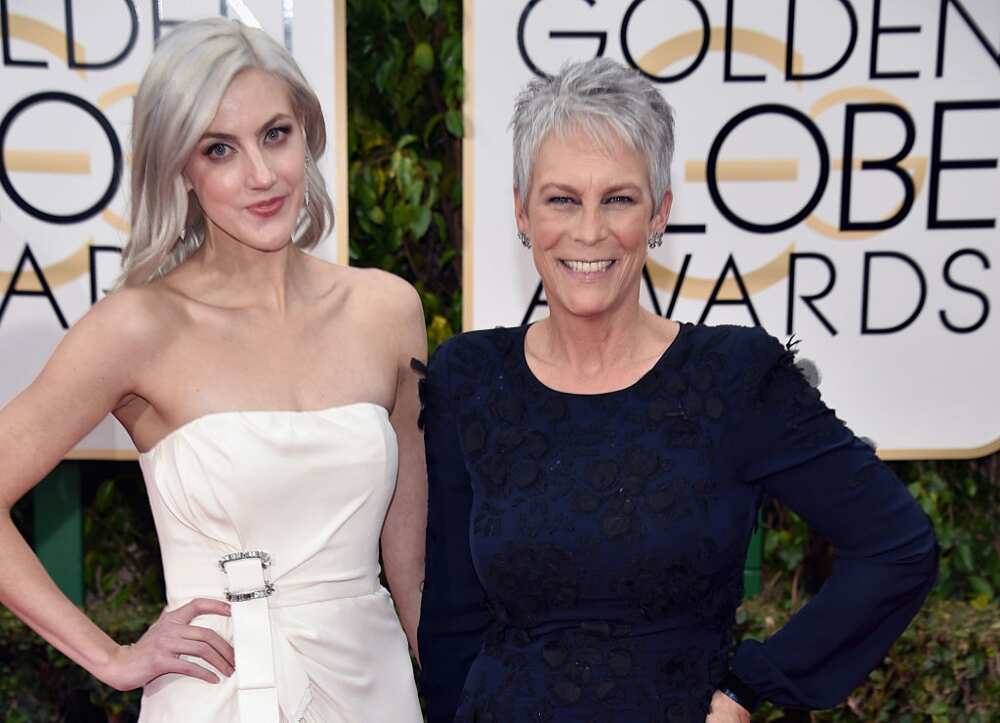 Jamie Lee Curtis is a famous Hollywood actress whose works are appreciated by many worldwide. She rose to stardom as she played the iconic role of Laurie Strode in the horror movie "Halloween", and later went on to portray roles in other films of this genre, as well as some comedy and drama parts.
A lot of movie enthusiasts are curious about Jamie Lee Curtis daughter and her occupation. Although she is not an actress like her mother, she is still incredibly talented, hardworking, and determined to carve her own path.
Profile summary
Full name: Annie Guest
Birthday: December 13, 1986
Age: 34 years old (as of 2020)
Height: 5 feet 10 inches (1 m 77 cm)
Nationality: American
Birthplace: Los Angeles, California, United States
Occupation: Dancer
Parents: Christopher Guest and Jamie Lee Curtis
Brother: Thomas Guest
Husband: Jason Wolf (married in 2019)
Annie Guest biography
Who is Jamie Lee Curtis's daughter? This resilient lady is the oldest one out of two Jamie Lee Curtis kids, who the actress adopted together with her husband, Christopher. She has a brother Thomas, who is ten years younger than her and is also adopted.
Annie Guest age is 34 years, as of 2020. She was born on December 13, 1986.
She is mostly known for being one of Jamie Lee Curtis children and is frequently seen accompanying her mother to various events. On many occasions, Curtis spoke about the importance of her children to her and mentioned that adopting her daughter was the most profound event of her life.
However, there is a lot to uncover about her own path to success. Although she is credited in "For Your Consideration" movie as a set staff assistant, she is not prominent in the film industry, like her mother is.
Annie Guest great-grandparents and ancestry
On her father's side, Annie has a rich ancestry full of prominent personalities. Her dad Christopher is the 5th Baron Haden-Guest, which is a hereditary British peerage that grants him membership in the House of Lords.
Christopher was born to Peter, who was the 4th Baron Haden-Guest, and his wife Jean Pauline Hindes, who was an American former vice president of casting at the CBS network. His paternal grandfather, Leslie, was the 1st Baron Haden-Guest and a politician from the Labour Party, while his wife was a descendant of the Dutch Jewish Goldsmid family.
Career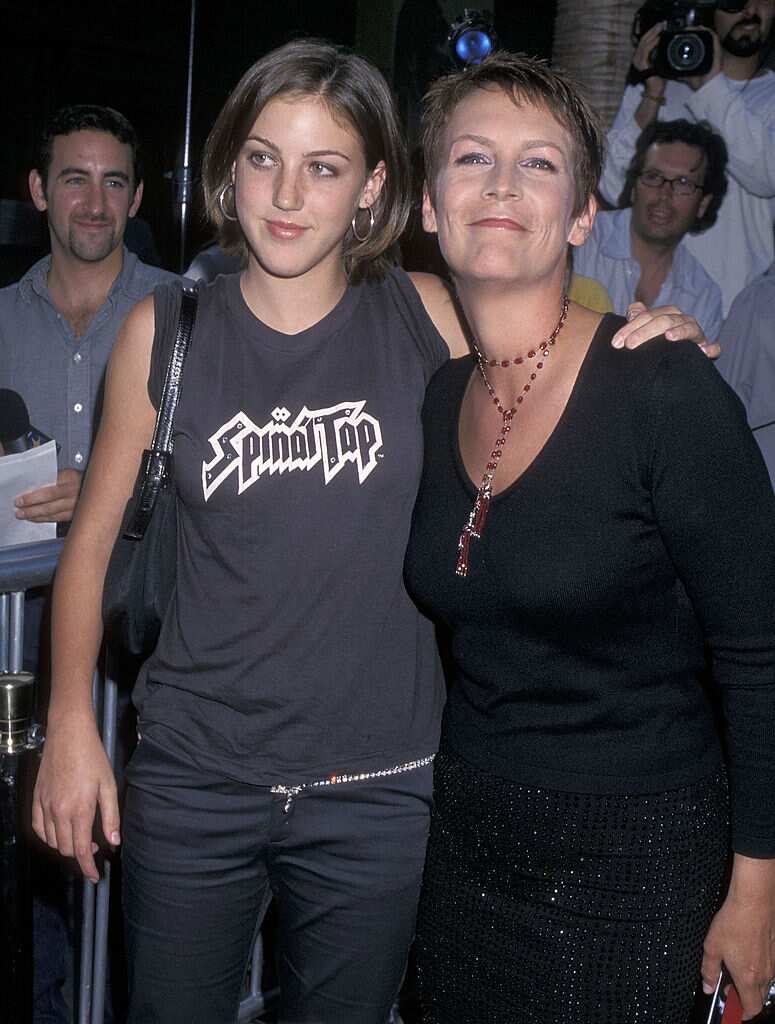 Since she was a child, Annie has been very passionate about dancing. She started out at the age of three, and by the time she was eight, she has already taken part in various competitions.
With time, she became a part of the MRN Dance Factory studio, located in Los Angeles. After graduation from high school, she made a decision to fully devote her time and energy to dancing, so she went to Kenyon College, where she graduated from with a Bachelor degree in dance.
Since then, she has made a name for herself as a professional choreographer and dance teacher at some of the most prestigious schools. She has also won multiple awards for her recognizable dancing style and memorable choreography.
Additionally, she co-directs the award-winning MNR DF dancing group. Among the styles that she is most comfortable teaching are jazz, contemporary, ballet, modern, hip-hop, and tap.
She also effectively teaches dancing to those who are on the autism spectrum or have other developmental disorders. Her mom often makes proud posts about her on social media.
Today, this talented woman has a very close relationship with her family, especially her mother. She has a variety of hobbies, some of which are spending time with her dogs and appreciating vintage movies.
Annie Guest husband
In 2019, the adopted daughter of Jamie Lee Curtis got married to her partner, Jason Wolf. Since it was a private ceremony, not much was known about it, yet Jamie has shared a few glimpses on her social media.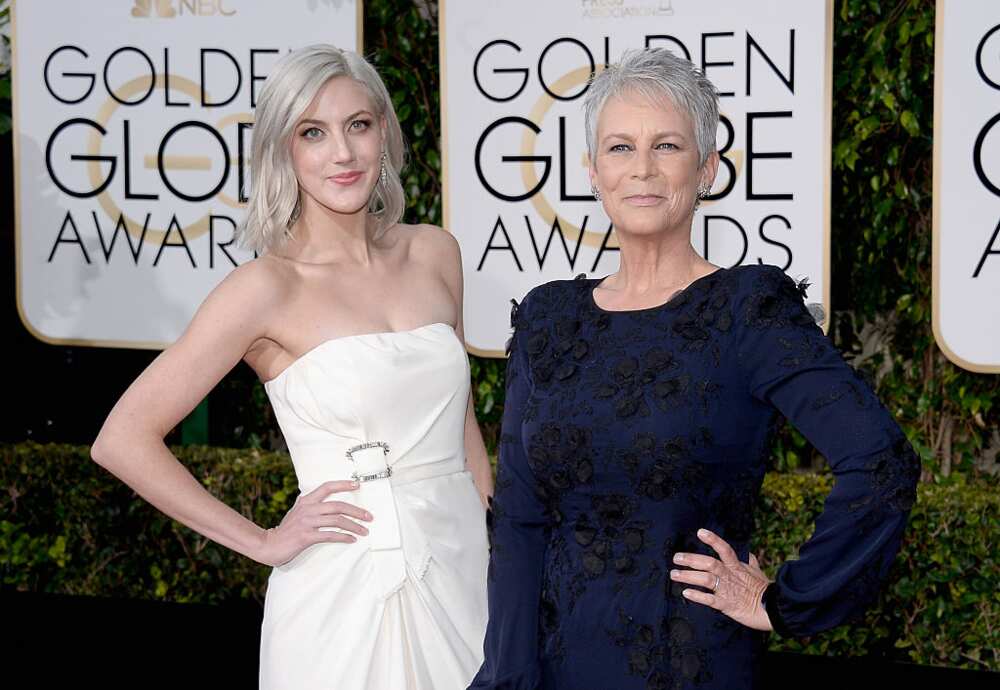 According to Annie's famous mother, the celebration was held at home and was a spectacular event. She went on to describe it as "a loving, familial blending with laughs and tears and truth", and called herself the proudest mother of the bride.
The story of Annie Guest is unique and exciting, as she proves how important it is to carve your own path in life. This woman made her hobby her career, and today, she is a thriving dancer.
READ ALSO: Mary Crosby biography: age, parents, siblings, children, career
Legit.ng reported about Mary Crosby, a well-known Hollywood actress who is known for a myriad of roles. Although she has taken a break from the industry, her roles are still regarded as iconic.
The biography of Mary Crosby demonstrates that she is a very ambitious and hardworking woman. Her passion for acting shows in every role she brings to the screen.
Source: Legit.ng