Our customers don't just play lotteries - they also win them! Many of theLotter's players have won Powerball prizes over the years and several of them have become Powerball millionaires. In the upcoming draw, the lucky winner of $192 million can even be someone from Nigeria!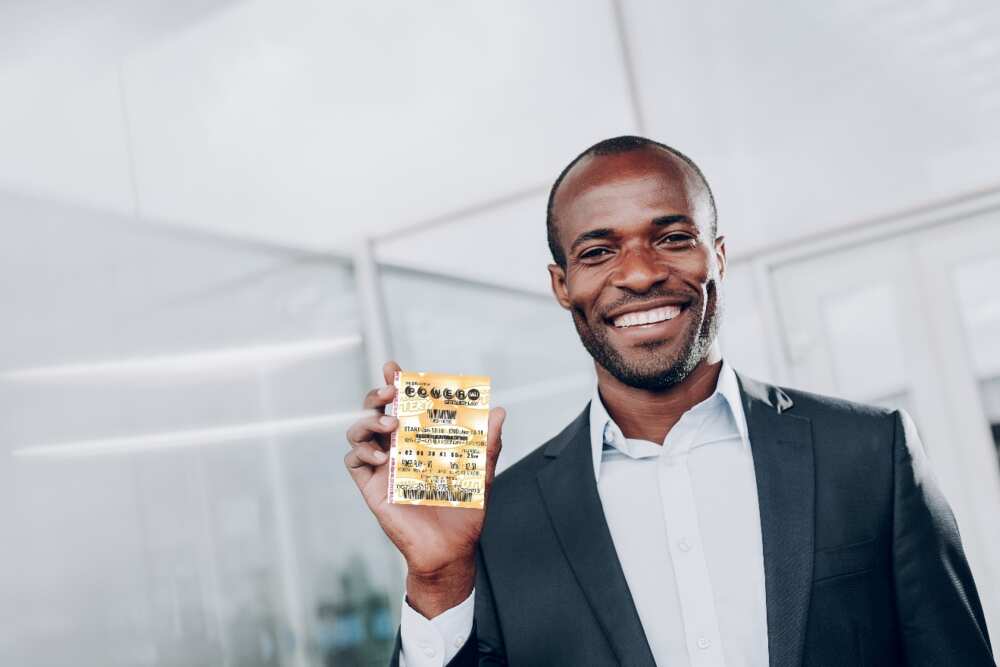 The American Powerball, the most popular lottery game in the world, currently offers a huge jackpot of nine figures: $192,000,000 USD (N73 billion). It has been over two months since the US Powerball jackpot was last won but there's a good chance it will be won in the upcoming draw, this Saturday night. The lucky winner could even be someone from Nigeria!
Winning such an amazing prize would change your life forever and your wildest dreams would all come true. Amazingly, you don't have to fly to the U.S. to play Powerball! You can buy your official tickets online at theLotter.com and everything is simple, safe, secure, and more importantly, totally legal.

How to play for the $192 million jackpot from the comfort of your home in Nigeria?
1. Simply sign up at theLotter.com
2. Select the Powerball lottery
3. Choose 5 numbers (from 1-69) filling-in the 'playing form'
4. Choose 1 'powerball' number (from 1-26) filling-in the 'orange field'
5. Confirm your ticket purchase by clicking on the 'Play' button
After completing your ticket order, theLotter's local agents in the United States will buy official lottery tickets on your behalf. Your ticket will be scanned and uploaded to your account before the draw.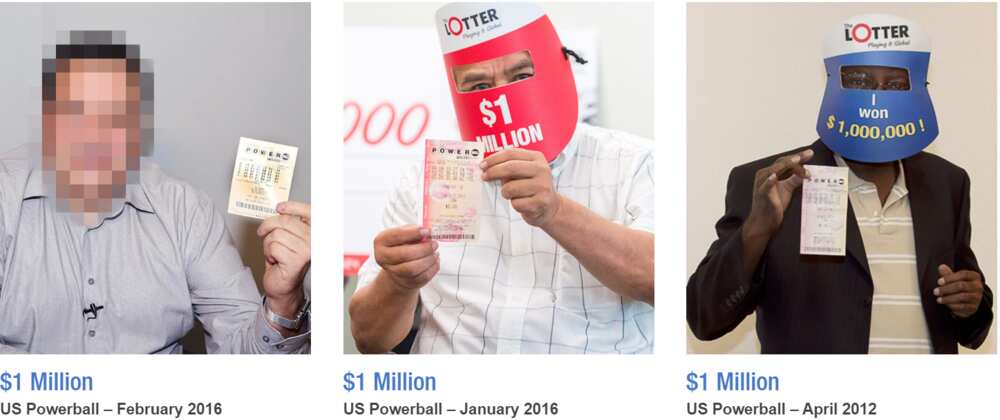 theLotter Winners
TheLotter has been calling lucky players since 2002, telling them: "Hello, you won the lottery!" Adrian Cooremans, theLotter's spokesman explains: "TheLotter gives players the opportunity to participate in the world's biggest and most exciting lotteries. And the best part? Our customers don't just play lotteries - they also win them! Many of theLotter's players have won Powerball prizes over the years and several of them have become Powerball millionaires after they matched the five main numbers in a lucky draw." Get inspired by the stories of our biggest lottery winners here.
Is it legal to buy your US Powerball tickets online at theLotter?
According to the official Powerball website: "You do not have to be a U.S. citizen or U.S. resident to play Powerball. Players from jurisdictions where Powerball tickets are not sold … can purchase Powerball tickets from a retailer licensed or authorized by the selling jurisdiction." As for theLotter purchases, official Powerball tickets from licensed retailers, playing Powerball at the website is totally legal. Moreover, a Nigerian who buys his ticket online at theLotter enjoys the same odds of winning, as an American who purchases his ticket in the USA.
What happens when a Nigerian wins?
TheLotter charges customers a small transaction fee when buying the tickets online, but the good news is that no commissions are taken from winning tickets, no matter how big or small. Winnings other than jackpot prizes are transferred directly to customers' accounts after receipt of the prize from the official lottery operator. Jackpot winnings, however, may have to be collected in person and in these cases, theLotter may choose to fly winners to the operator's headquarters to collect the prize.
What if this time it's your turn?
In the world of lotteries, there is no guarantee of a jackpot win. One thing is certain, though. If you don't play the lottery, you won't win. Thanks to the lottery ticket purchasing services of theLotter, you can now play Powerball online, legally, from Nigeria.
Maybe one day soon you'll get the 'Hello, we're calling from theLotter!' call and we'll post your winning story online.
For more information on how to play Powerball online, please visit theLotter. Good luck and please play responsibly!

[Sponsored]