UEFA: These teams almost guaranteed to advance to the second round
The UEFA Champions League has been back for a few months for the 2020-2021 season. The first leg of the group stages has officially ended. After three days, some teams are clearly on top but others have shown sparkling form. The latter having mostly Zoom won all the matches of the first leg are almost certain to reach the eighth in Europe's most prestigious club competition. Focus on four European clubs with the best results at the start of the season.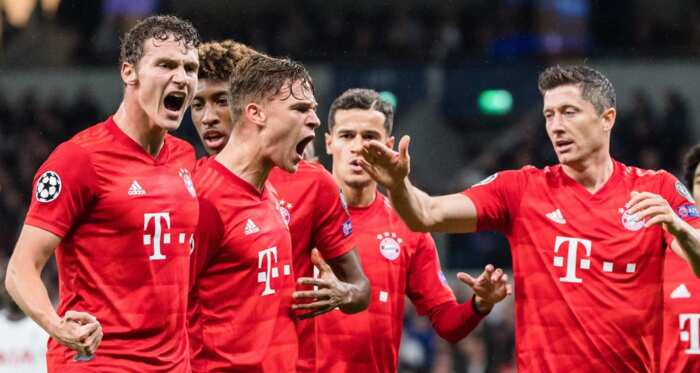 Bayern Munich
Unbeatable on the European football scene last season, Bayern Munich are running for their own success on the roof of Europe. With zero losses last season, the Bavarian club has again followed the same pattern. This season, Bavaria has recorded three wins including against RB Salzburg, Atletico Madrid and Lokomotiv. With 9 points and on the matches available in Canada, Robert Lewandowski and his teammates are in pole position for the next round.
Manchester city
The English club is making a strong impression at the start of the Champions League season. The team coached by Pep Guardiola have a flawless competition in Group C. The Sky Blues have beaten Olympique de Marseille, FC Porto and Olympiacos. Three positive results that put the Citizens at the top of this group. Kévin De Bruyne's teammates are also on a favourable run for the knockout phase.
Liverpool fc
This is another English club that is shining at the start of the season. The reigning Champions of England have also achieved a three out of three in this Champions League first leg. Sadio Mané and his teammates beat Ajax Amsterdam, Atalanta Bergamo and FC Midtjylland. A fanfare starts in the season which places the club among the favourites for the second round and one of the favourites for the title.
FC Barcelona
After losing last season in the quarter-finals of the Champions League, FC Barcelona do not intend to perform poorly this season. Housed in Group G, the Catalans started strong against Ferencvarosi. The Blaugrana club also won against Juventus Turin and Dynamo Kiev. A series of victories which puts Lionel Messi and his partners in a good state of mind and at the top of the forecasts on draftpromocode.us. They can already hope to make it through the group stage.
Apart from the aforementioned teams, several others are having an interesting start to the season and could claim to reach the round of 16 of the competition. These include the Chelsea Blues, Andalusia club Sevilla FC, who has each 7 points in 3 days. Other teams are lining up behind them as well. There is Juventus, RB Salzburg, Manchester United, Borussia Dortmund or FC Porto. At the moment, there is no certainty at this level. The matches of the 4th-day resume in two weeks shortly after the return of the international break.
[Sponsored]
Source: Legit