How To Discover A Story Is Fake, 5 Simple Strategies By Legit.ng Editors
PAY ATTENTION: Click "See First" under the "Following" tab to see Legit.ng News on your Facebook News Feed!
We are in such a period in the world when information flies across to millions of people with speed and such ease that it is increasingly becoming difficult what to digest or let go off.
Many researchers are now expressing fears that fake news poses a threat to the world and its existence.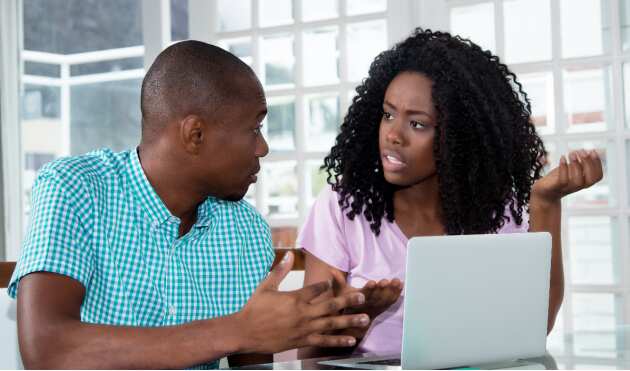 Legit.ng Manifesto: What we stand for
The fears are justified owing to the fact that most times, the truth hardly travels far while exaggerated information or outright falsehood spreads like wildfire and has the capacity of being believed and digested by the targets.
A case in point was when COVID-19 started spreading in Nigeria. There were various information, mostly wrong, on the possible treatment of the pandemic. A lot of Nigerians rushed to pharmacies to get chloroquine in large quantities. Some argued in favour of herbal solutions as a possible cure.
The government of the federation had to step in with constant enlightenment and updates concerning it.
The funny thing, however, is that many big media houses have, at times, fallen to fake news or disinformation. This is why Legit.ng does not joke with its credibility while carrying out the tasks of educating, entertaining and informing the people of developments across the world.
How to spot fake news using the internet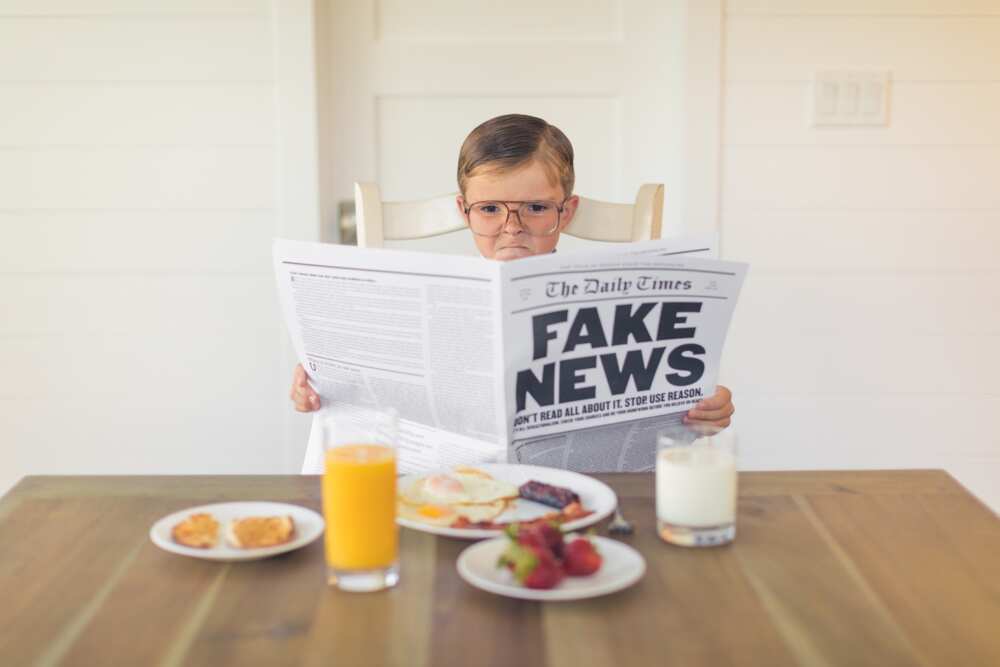 For many users of social media as well as those who constantly dig for information, this is one question for which they seek answers.
As a result of the concerns raised concerning the dangers posed by fake news, a number of websites and tools with the major aim of helping to verify facts have been created.
Any piece of information that poses any doubt can easily be verified using any of the tools.
Legit.ng and other reliable news platforms have been working to ensure the credibility of information.
When you come across a piece of news or information that arouses your doubt, do not be too quick to share same.
1. Ensure a quick verification of the author of such information by checking his or her social media accounts to be sure he/she posted such.
2. Try to check for the credibility of the medium that carries the information.
3. Be sure there is a reference to time, place and date depending on what the information is about.
4. Check if other people are reporting same. There is a possibility of the information being correct if more credible media or people carry it.
5. Check how balanced and fair the news is. Find out if every angle to the news is explored and if authorities involved have issued statements or reacted.
6. There is often a likelihood of a story being fake if it sounds too good to be true.
Overtime, the Nigerian government has made efforts to contain fake news. A bill that was privately sponsored by a federal legislator had earlier been debated and is hanging.
While the country grapples with how best to tackle the challenge, always remember to use the points listed above while trying to verify news items.
Also ensure you read from reliable and authentic sources like Legit.ng which brings you news on the go. This way, you will be abreast of developments around you every moment.
PAY ATTENTION: Install our latest app for Android, read best news on Nigeria's #1 news app
In actual fact, Legit.ng, which has grown to become the number one news and entertainment medium in Nigeria, constantly double-checks for accuracy before and after publishing a story to sustain its integrity.
Staying poor in Nigeria is better than traveling abroad by road - Returnee | Legit TV
Source: Legit.ng