Eris Baker bio: Who is the actress that plays Tess on This Is Us?
Eris Baker is a young up-and-coming actress who is best known for playing Tess Pearson in the NBC television series This Is Us. Baker's role in This Is Us was her breakthrough acting role and her biggest role yet. Apart from her role in This Is Us, Baker's other television credits include K.C. Undercover, Drunk History, and Alexa & Katie.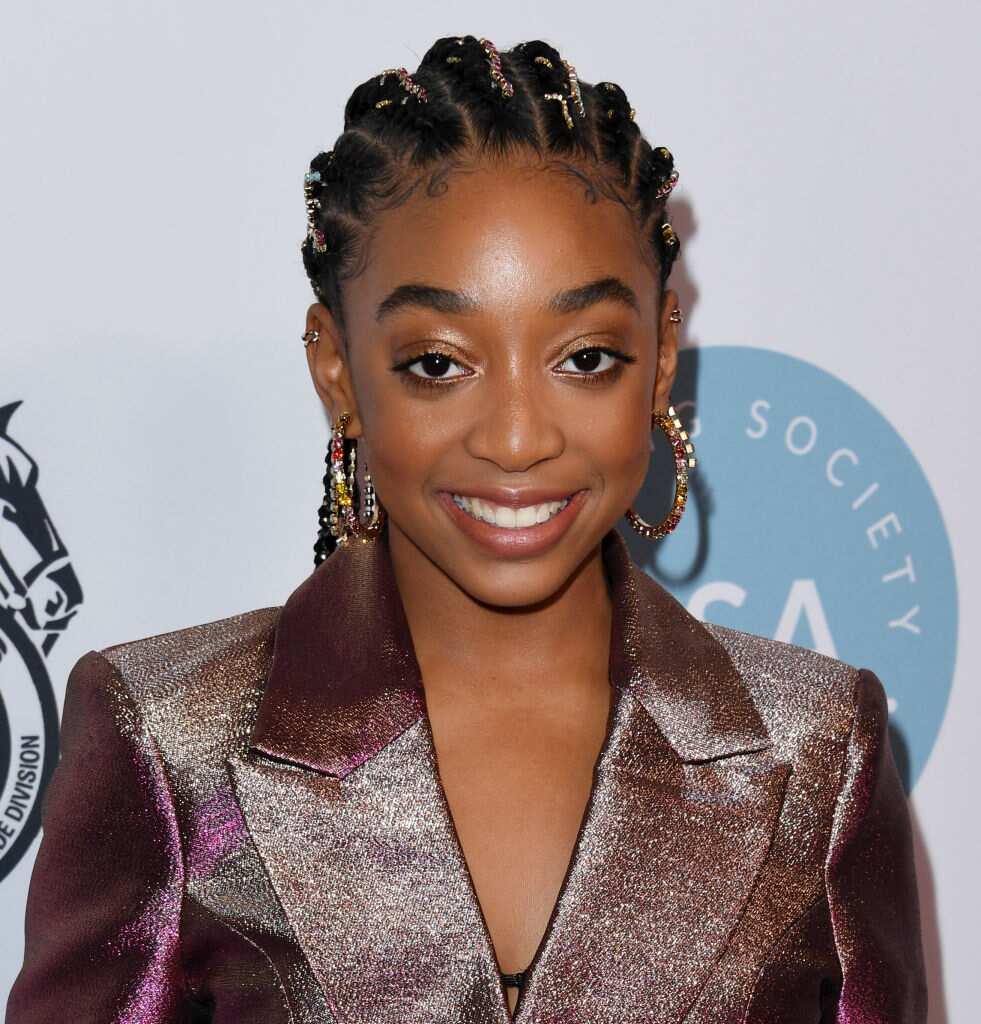 Eris Baker is an actress, known for This Is Us (2016), Dispel (2019) and K.C. Undercover (2015). Here is her biography
Eris Baker profile summary
Date of birth: August 4, 2005
Age: 15 years old (as of 2020)
Birthplace: Los Angeles, California, United States
Zodiac sign: Leo
Religion: Christianity
Occupation: Actress
Manager: Amsel, Eisenstadt & Frazier & Hinojosa Talent Agency.
Eris Baker height: 5 ft 6 in
Weight: 55 kg
Eye colour: Dark Brown
Background
The actress was born and raised in Los Angeles. She was born on 4th August 2005. This means that Eris Baker age is 15 years old (as of 2020).
Eris is the firstborn in a family of four daughters.
Career
Eris saw other people acting and wanted to do it as well. Her parents found her an acting coach, and the rest is history. The actress revealed,
I grew up in Los Angeles! I was born and raised here. I would see young actors on television from a young age and think "I could do that!" I participated in all my elementary school plays and my love for portraying characters just grew and grew. I told my parents I wanted to be an actress. I was their first child, so they kind of figured all kids say that growing up. They went on to put me in other activities, basketball, t-ball, dance, Taekwondo. . . you name it, I was in it! I had fun doing those activities, but nothing stuck. One year, I wrote a letter to Santa for Christmas that said that all I wanted was to be on television. My parents found me an acting coach, and the rest was history. I was at my best when I was in character. Since then, I've never stopped acting!
From 2017-2018, Eris appeared as Diane in three episodes of K.C.Undercover, titled Second Chances, The Truth Will Set You Free, and KC Under Construction.
In 2018, she played Gwendolyn Sanders / Cindy Campbell in two episodes of Drunk History. That same year, she played Michelle in Alexa & Katie in the episode titled Support Group.
In 2019, Eris played Lizzie in Dispel, a short fantasy film, and Phoenix in Cherry Lemonade, a short drama film.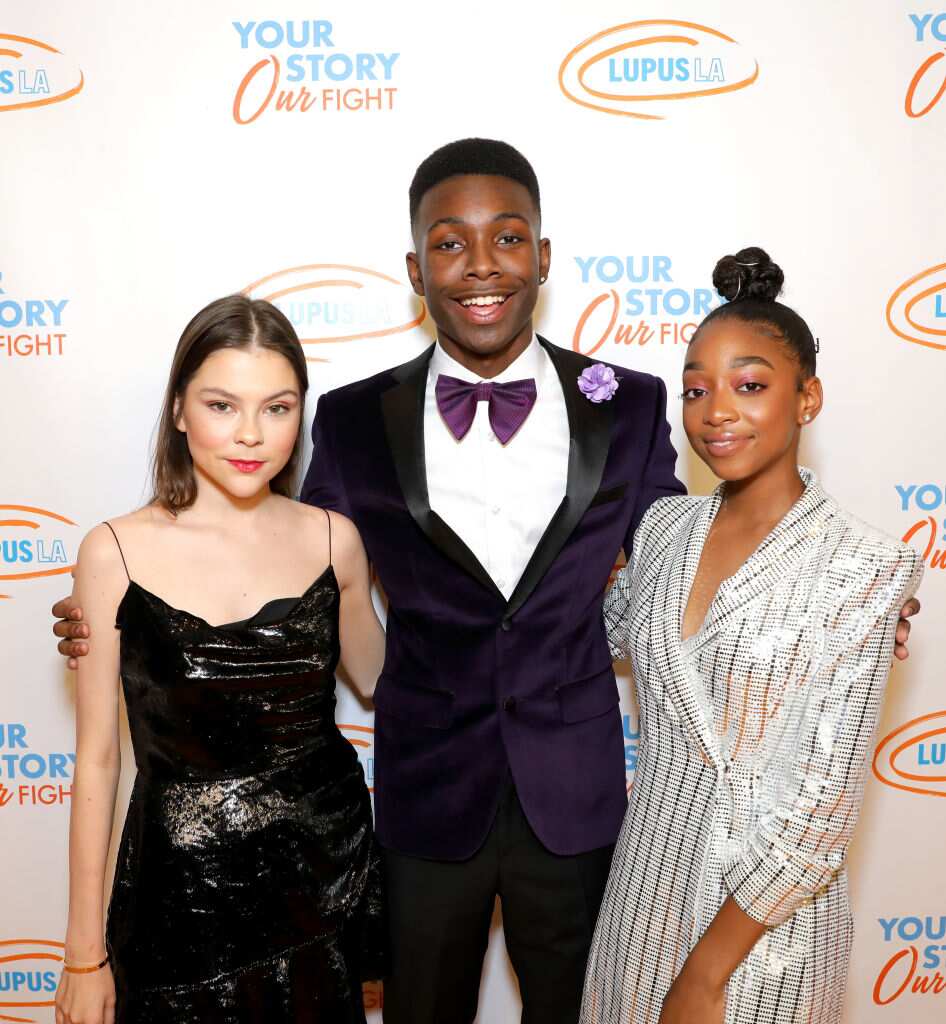 Who is Tess on This Is Us?
Eris is mostly known for her role as Tess on This Is Us, an American romantic family drama television series created by Dan Fogelman. This Is Us follows the lives and families of two parents and their three children, in several different time frames. Eris has appeared on the show since 2016.
This Is Us Tess Pearson is the precocious oldest (biological) daughter of Randall (Sterling K. Brown) and Beth (Susan Kelechi Watson) Pearson in the popular NBC series.
Eris was only about nine years old when she first auditioned for Tess This Is Us, and she did not have any major performances under her belt at the time. She told STYLECASTER that she walked into a reading for what was originally an untitled, "really big show" that she knew little about:
"That was, for sure, a leap of faith...My confidence level, it wasn't that strong, only because I wasn't booking anything. When I was going into this audition, I just thought, 'Oh my God, should I even go in here?' Because I thought the problem was with me."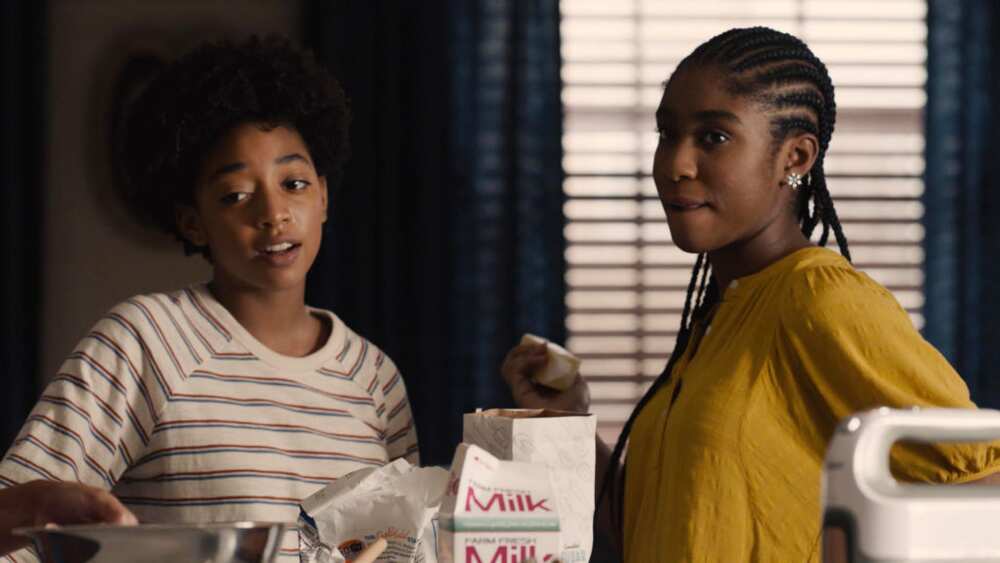 In season 3 of the show, Baker's character, Tess, comes out to her family. Before doing the scene, Baker did a lot of research to get into the mindset of the character.
She explained that Catherine Hardwicke, who directed the episode, actually had her keep a journal to "write down all the emotions people that were in Tess's position would be feeling."
In addition to processing her emotions on paper, Baker also had a personal experience to draw from:
"I also had a friend that came out to me recently, so I talked to her about it, and she told me how it was hard for her to come out to her parents because she didn't know if they were going to accept her or not...I definitely took all the information in and portrayed it in that scene."
TMZ reported that Eris raked in $112,500 for playing Tess Pearson in season 1 - she was in 9 episodes and earned $12,500 for each.
She got a salary bump in seasons 2 and 3, plus she got paid for a minimum of 7 episodes on both seasons, grossing her $298,140.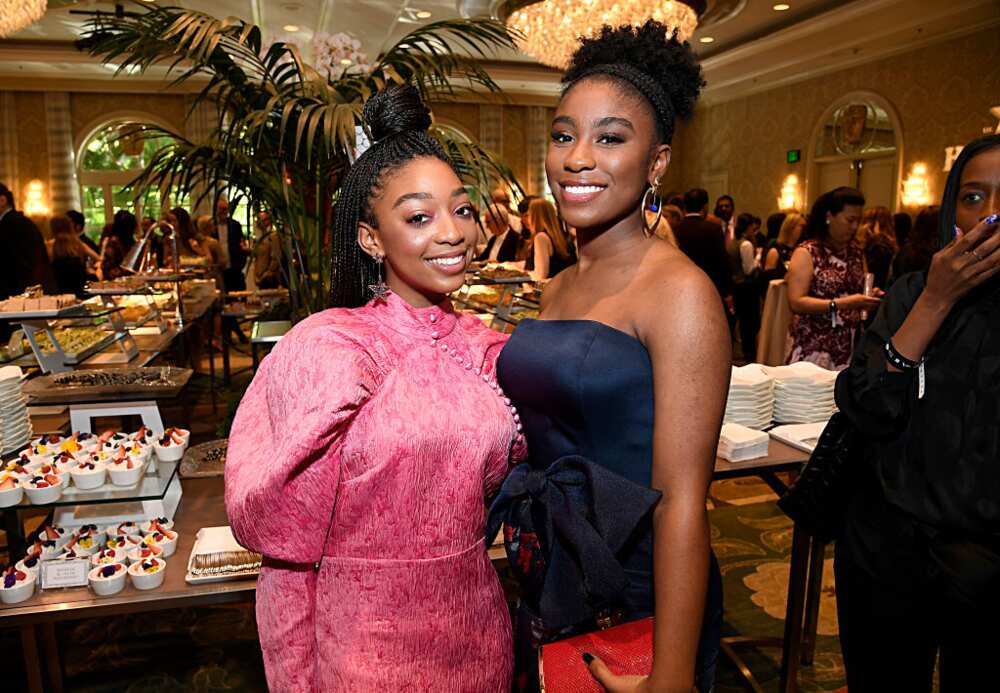 Eris Baker movies and TV shows
Here is her complete filmography:
2016-2020 - This Is Us - Tess Pearson
2019 - Cherry Lemonade - Phoenix
2019 - Dispel - Lizzie
2018 - Alexa & Katie - Michelle
2018 - Drunk History - Gwendolyn Sanders / Cindy Campbell
2017-2018 - K.C. Undercover - Diane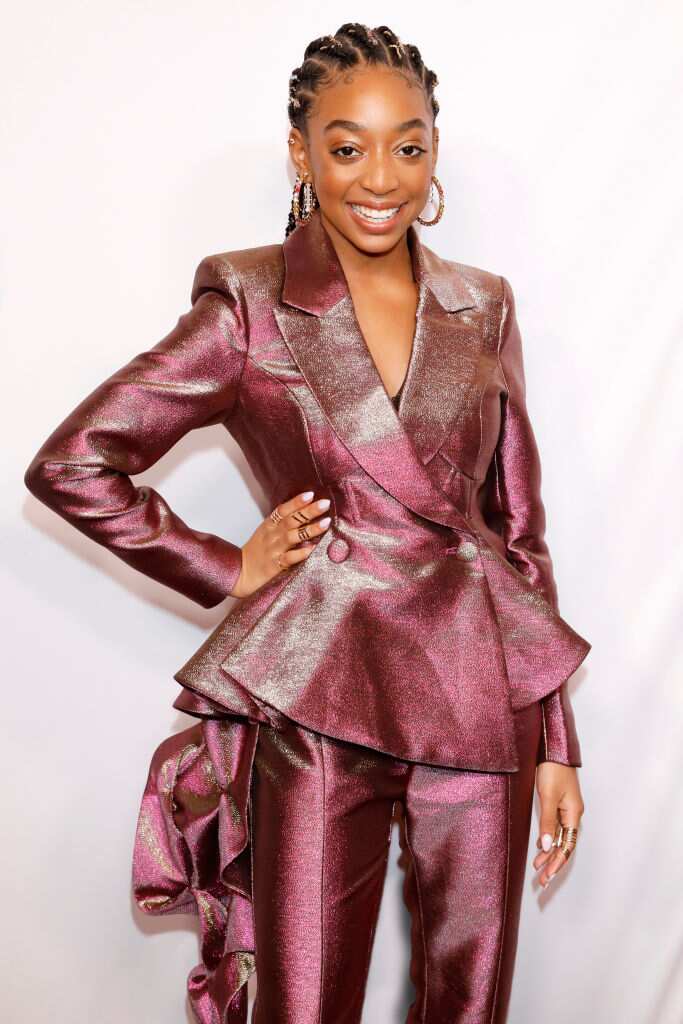 Awards and nominations
The actress has 2 award wins and 2 nominations to her name:
In 2019 and 2018, Eris, alongside other members of the cast of This Is Us, won Screen Actors Guild Awards under the Outstanding Performance by an Ensemble in a Drama Series category.
In 2019, she was nominated for a Festival Award (BronzeLens Film Festival, Atlanta, US) under the Best Actress category for her role in Dispel (2019)
In 2018, she was nominated for a Gold Derby TV Award under the Ensemble of the Year category for her role in This Is Us (2016).
Commercials
Eris Baker is definitely one of the most successful teenagers on the planet right now. Judging from her success on This Is Us, the young lady is going places.
READ ALSO: Lonnie Chavis bio: Who plays the younger Randall on This Is Us?
Legit.ng recently took a look into the life of Lonnie Chavis, a young American actor known for his role on the award winning NBC drama series This Is Us.
In the show, Lonnie plays young Randall, that is, the younger version of Sterling K. Brown's character. While Lonnie is an extremely talented actor (his tearjerker scenes in This Is Us will have you crying), there is much more to this young man.
Source: Legit.ng