Frank Iero bio: age, height, net worth, wife, kids, tattoos
Frank Iero is widely known as the guitarist and backup vocalist of the famous rock band My Chemical Romance. Aside from his work in the band, he is involved in multiple other projects. What is so fascinating about this musician?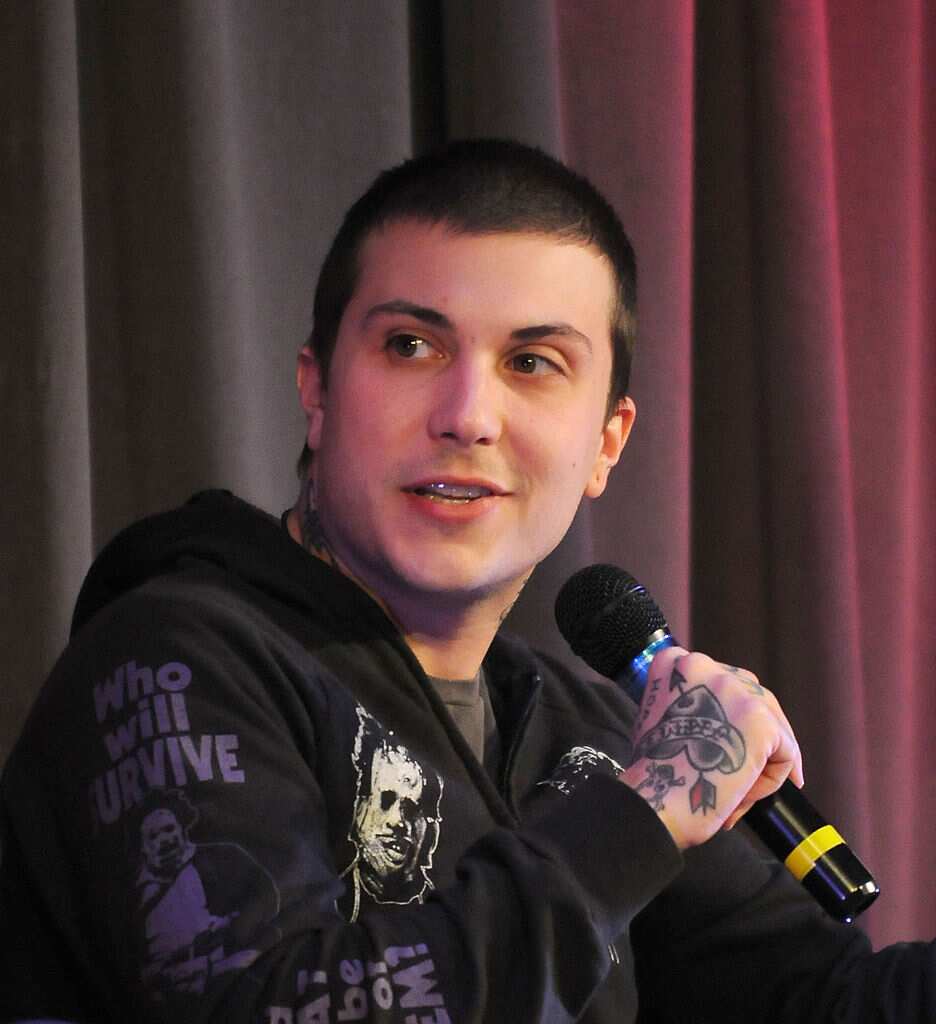 Starting from local bands, this talented musician crawled his way up to the top and became a part of My Chemical Romance. The band's popularity opened a lot of doors for him.
Profile summary
Full name: Frank Anthony Iero, Jr.
Birthday: October 31, 1981
Age: 39 years old (as of 2020)
Height: 5 feet 6 inches (1 m 68 cm)
Nationality: American
Birthplace: Belleville, New Jersey, United States
Occupation: Guitarist, bassist, vocalist
Bands and solo projects: My Chemical Romance, Leathermouth, Frank Iero and the Future Violents
Wife: Jamia Nestor (married in 2007)
Children: Cherry and Lily (twins, born in 2010), Miles (born in 2012)
Frank Iero biography
The talented guitar player was born in Belleville, New Jersey, United States. Frank Iero birthday is on October 31, 1981 - he was born on Halloween.
How old is Frank Iero? For those who wonder, Frank Iero age is 39 years, as of 2020.
When he was a young boy, he had a lot of health struggles, including ear infections and bronchitis. His parents split when he was young, and he stayed with his mother, in whose basement he would normally practice music.
He started playing with local bands at the age of eleven, and his first band where he was a frontman was Pencey Prep. There, he met the members of My Chemical Romance.
Frank Iero and Gerard Way became friends and Frank helped My Chemical Romance get their first shows.
After playing in a few more bands, Iero joined My Chemical Romance in 2002. My Chemical Romance is a rock band consisting of Mikey Way, Ray Toro, Gerard Way and Frank Iero.
The band has become internationally successful, leaving their name in history as one of the most famous rock bands of the 2000s. They released four studio albums before breaking up in 2013.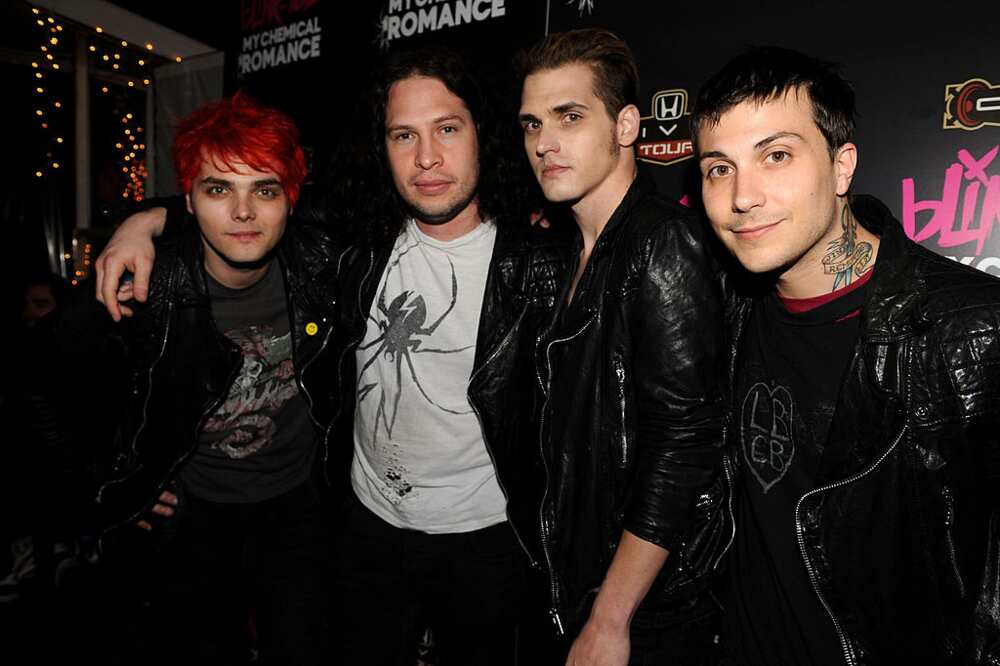 Along with playing in My Chemical Romance, he also fronted the quintet Leathermouth, which split in 2010. He co-founded the record company Skeleton Crew with his wife, although they later left it to focus on their family.
After the band's break-up, the artist went on to pursue his solo career, releasing three studio albums. For a while, he performed under his solo name, Frank Iero and the Future Violents.
My Chemical Romance announced their reunion in 2019. They were planning to play shows in 2020, before they got postponed to 2021 because of the COVID-19 pandemic.
How tall is Frank Iero?
This musician is a person of average height, as evident by his public appearances and performances. The exact Frank Iero height is 5 feet 6 inches, which translates to 1 m 68 cm.
Frank Iero net worth
Due to his long and fruitful career, which has included various tours, performances, and album sales, this guitarist has earned a considerable fortune.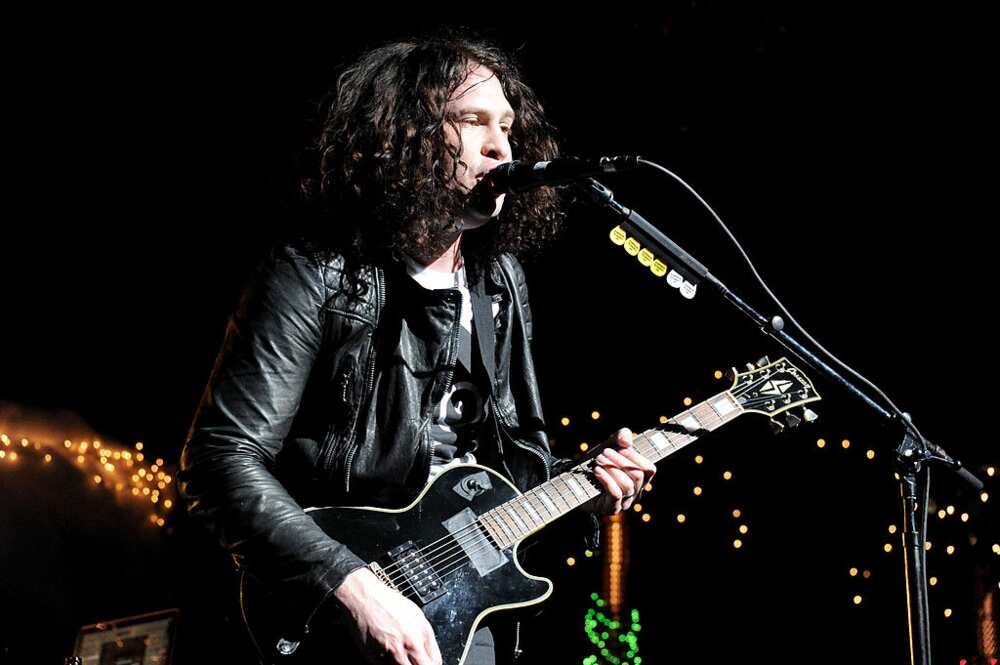 How much is Frank Iero worth? Celebrity Net Worth states that the talented musician is worth $16 million.
Frank Iero tattoos
This man has got an impressive amount of tattoos. Many of Frank Iero hot pictures show that he has tattoos all over his body, and many of them are meaningful.
The guitarist has around 60 different tattoos. Here are some of his most prominent tattoos:
Scorpion on his neck, meaning that he would never get a "real" job.
Scissor and banner on his neck, to celebrate his friend Mikey's engagement.
Bomb, web, and roses on his chest, covering the old tattoos "hope" and his spouse's name.
"Search and Destroy" tattoo on his waistline, with two guns that make an X.
A large portrait of his grandfather on his arm.
Letters and Bones tattoo, which is the logo of the Skeleton Crew.
Woman and swords on his left forearm, which symbolizes Mary holding the Sacred Heart of Jesus.
Scorpion and Anvil tattoos on the right side of his stomach.
Frankenstein on the inner side of his left forearm.
"Keep the Faith" and a Halloween pumpkin on his upper back.
Skulls on either side of his upper back.
Snake and sparrows on the right side of his body.
"Woman and Spiderweb" on the left side of his body.
Bomb, stars, and bats in red and black ink, on the inner side of his left arm.
Spider on his right elbow.
"Forget me not" and a finger in the sea of blood on his left bicep.
Rose and guns on his left elbow.
Skull and wings on the backside of his head.
"Halloween" on his fingers.
Frank Iero wife and kids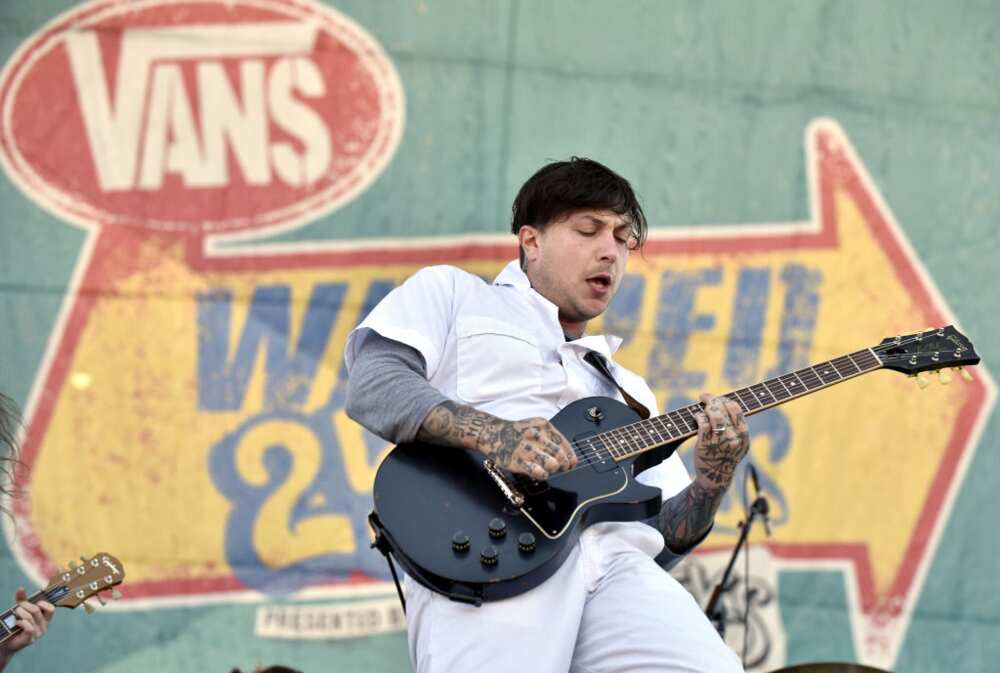 The musician is happily married to the love of his life, Jamia Nestor. After dating her for a long time, he proposed to her in May 2006 during the band's album recording, and they got married in February 2007.
In September 2010, Jamia gave birth to twin girls, who the happy couple named Cherry and Lily. In April 2012, the guitarist became a father to a newborn son, whose name is Miles.
Frank Iero kids are their father's entire world, and he even has tattoos related to their births. He is a very loving dad to them and even takes them to his performances sometimes.
The biography of Frank Iero is quite exciting, as he is an incredibly talented musician and a devoted family man.
READ ALSO: Richest musicians in the world: Top 25 in 2020
The list of the world's richest musicians changes every year. In 2020, some of them have remained on top of the rating, while some new stars who earn a lot of money emerged to challenge them.
Who are the wealthiest musicians in the world in 2020? Legit.ng offers the list of members of the music industry who have made a name and a huge fortune for themselves.
Source: Legit.ng