Legit.ng weekly price check: Food prices rise and fall in Lagos market
- Following the EndSars protest held in various part of the country, food prices rises and fall further in the country
- At the market this week, the inflating price of some goods bothers on the existence of some businesses in the market environment even as the slow pace of business becomes the order of the day
- The traders worry over the recent market condition and its effect on their source of livelihood so far as the increment in the cost price of some goods to an extent, affects the purchasing power of buyers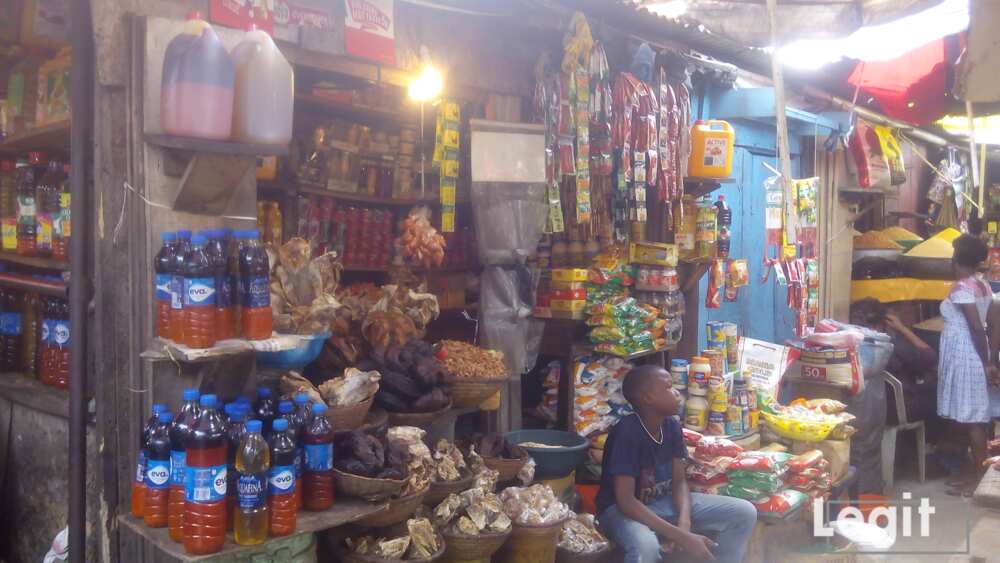 Businesses in the state and beyond have been affected by the on-going protest held in various part of the country. Traders' in popular Lagos market have expressed their views on the matters arising that have raised concerns at home and abroad.
At the market this week, Legit.ng find out from traders' how the EndSars protest has affected market prices of goods. In a chat with our correspondent, some traders share their thought on sales level while others spoke extensively on the impact of the protest on market activities so far.
Taking over roads are part of the protest but not being able to make use of a particular lane is a big problem. As at the time of filling this report, business owners informed that people's sources of livelihood have been affected reflecting in their purchasing power due to traffic occasioned by roadblocks of the EndSars protesters but the struggle for survival continues.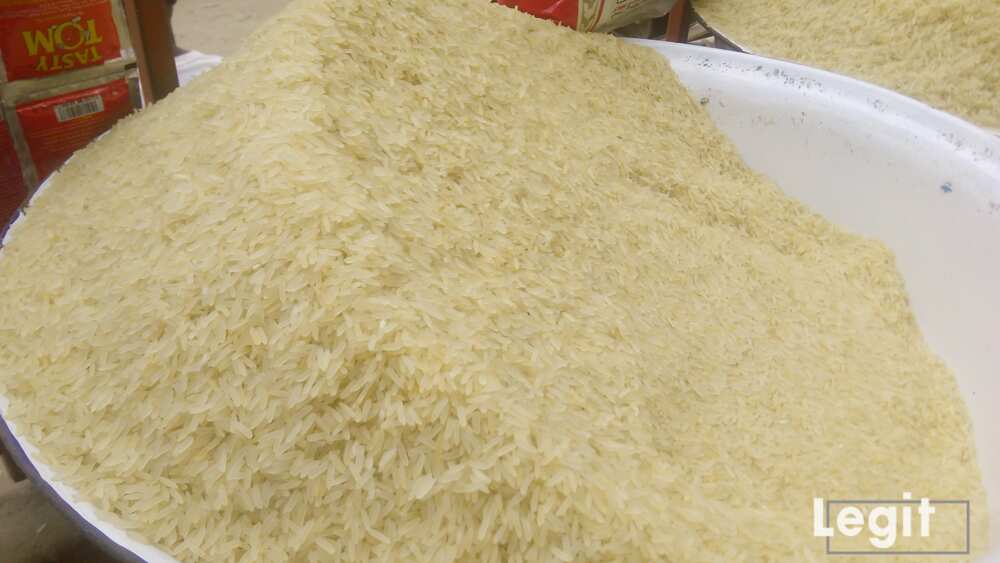 A rice seller at the market told our correspondent that the protest did not inflate the cost price of goods rather it has only affected the market activities lately.
"Some traders are scared of coming out same with workers'. A lot has happened in a short while. The protest did not affect prices of goods but business activities. Prices of goods have increase before now and some are stable others continues to fluctuate. For food items like rice, the bag is sold from N30,000 upwards for foreign rice while the bag of local rice are sold from N21,000, N22,000 and N23,000 upwards. This has been the usual cost price. Nothing seems to have changed so far.
"For beans, a bag of beans (oloyin) is sold from N19,000 and N20,000 upwards while that of beans (oloone), a big bag is sold from N30,000 upwards and N35,000 upwards depending on the size of the bag. At some place it is higher and at other place it is lower. A bag of garri is sold from N12,000 upwards, the white while the yellow garri, a bag is sold from N13,500 and N14,000 upwards and a paint is sold from N750 and N800 upwards.
"The cost of purchase of the goods in neighbouring states is very low but the high cost of transportation occasioned by the hike in fuel price and security issues have led to the increment in the cost price of the goods when transported to Lagos market. Now, we are not making good sales but we are selling and the reason is not far-fetched. Our business is threatened daily as customers are not purchasing goods as expected but they have no option than to feed and feed to survive," the seller informed.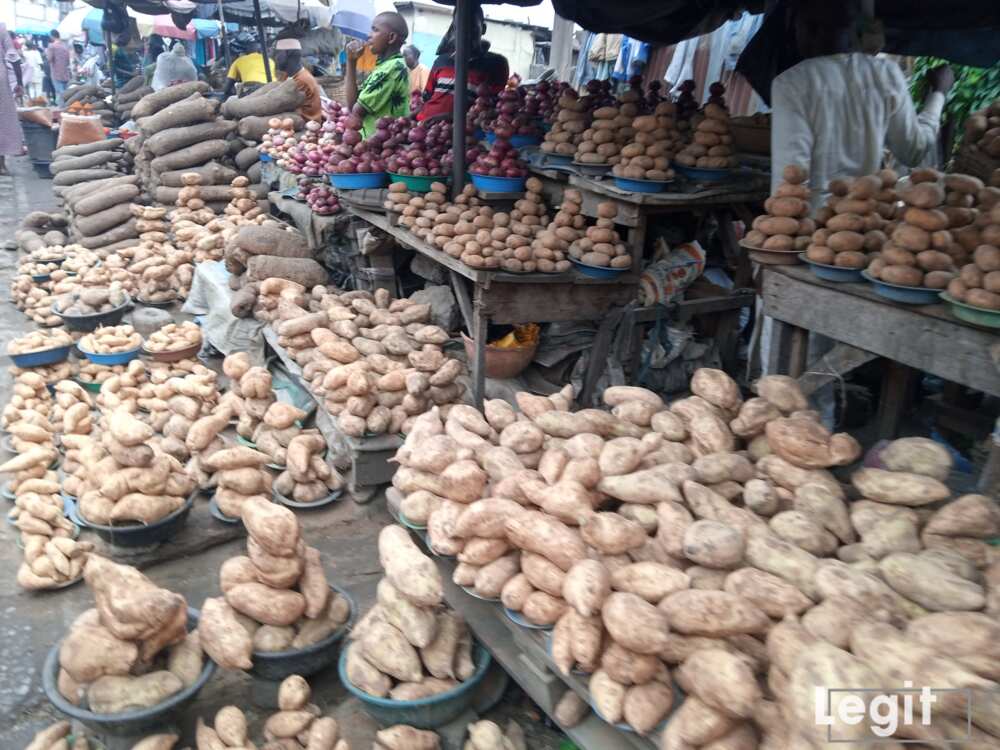 For potato and yam sellers, sales this period has been on a decline hence market environment is busy yet, no record of good profit after daily activities. A seller, who spoke with our correspondent, explained in details how some sellers' are surviving this period and how some are not.
He said: "The economy is biting harder on everything in the country especially on food prices not the protest. Food prices rises and fall and this affects both the seller as well as the buyers not leaving out the suppliers and distributors.
"Some goods are very affordable and some expensive and this has been the case before the protest and even before coronavirus outbreak. Potato and yam are sold at reasonable prices because they are in season, only Irish potato is expensive. The pandemic has impacted the economy negatively; this is also a major factor that has affected businesses to a large extent.
"A bag of potato is sold from N12,000 upwards as against its old price of N9,000 and N10,000. You can purchase potato from N100 and N200 upwards, the size of the potato determines the cost price; the ones that are big, are sold from N200 and the small ones are sold from N100. For yam, a tuber is sold at a particular price depending on the type of yam, the size and the market situation. A small tuber of yam is sold from N400 while the big-sized tuber of yam is sold from N700 and N800 upwards, N900 and N1,000 upwards.
"The times are hard now but it is just for us as business owners to look for ways to make our business to strive this period. What some traders do is get to the market very early in the morning purchase goods and resell in good prices and then close business for the day before evening hours to get to their destinations faster and avoid being held up by traffic later in the day. This is the new way of making sales."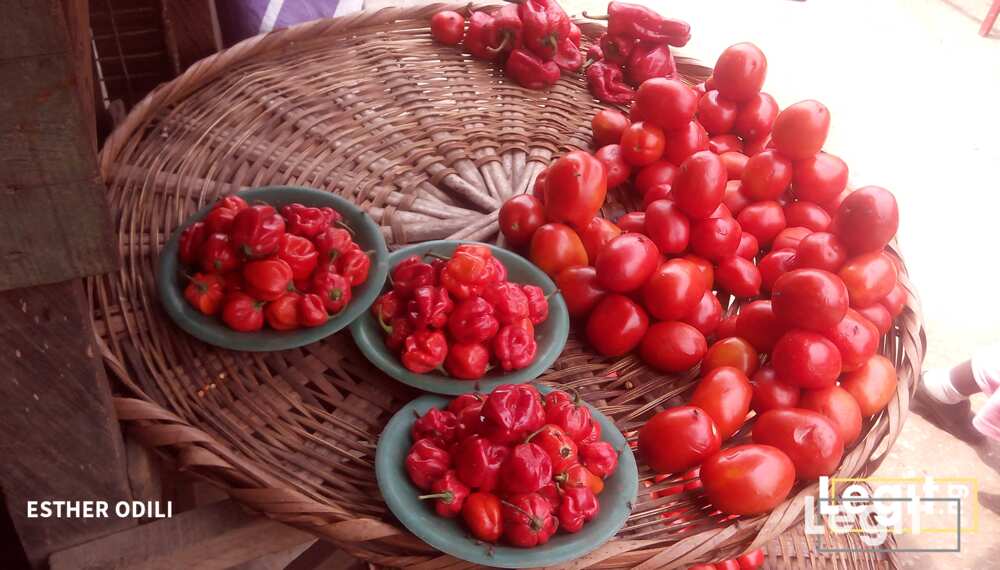 At Alapere market, perishable sellers decry the high cost of perishables like tomato and onion while pepper is sold at affordable prices. A seller disclosed the reason why the cost price of tomatoes and onion are on the high side now.
The seller said: "The cost price of perishables has increased further. Before the protest, the cost price fluctuates but some weeks before now, it rises further till this period. Presently, a basket of tomatoes fresh round shaped ones that cost N10,000 before has risen to N15,000 and above while a bag of onion that cost N25,000 has risen to N30,000 and N35,000.
"You can get pepper for as low as N50 in the market but tomato and onion is very expensive as they are sold from N200 upwards. So far, pepper is sold at affordable prices and they are displayed in large quantities. The major problem we have is that the cost of living is high and the cash or income many receive is very low making it difficult for them to be able to purchase goods in large quantity.
"We are facing untold hardship in the country and thus survival is getting tougher by the day. The first week the protest started, market was calm and sales encouraging but now, it is not. Buyers are scared of coming out to purchase goods while traders on the other hand are afraid of going about with their daily activities now due to the uproar by hoodlums as the protest is taking a violent trend; asides this recent happenings, market activities was stable."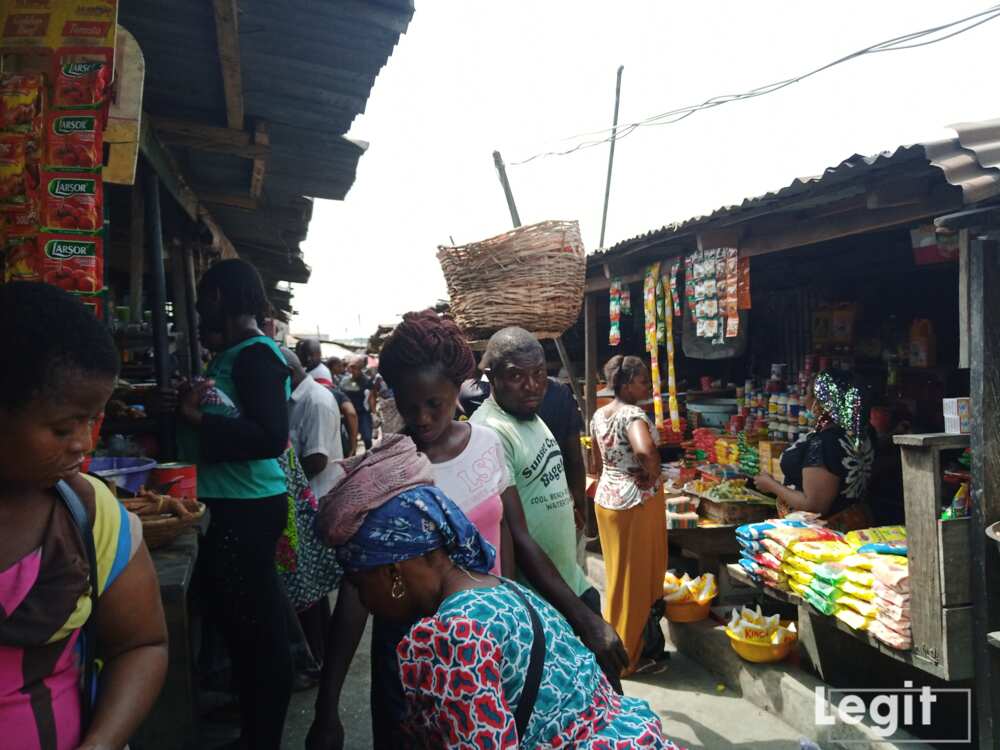 Meanwhile, a trader who sells goods like maggi, tomato paste, groundnut-oil and other soup ingredient lament bitterly over the increment in the cost price of the goods. According to her, some has risen by over five percent and others over ten percent.
"The protest did not inflate the cost price of goods and these goods have increased before now. The economy and the coronavirus pandemic are major factors. Recently, tomato paste increased by over ten percent same with groundnut-oil while palm-oil is very affordable but maggi, the quantity is reduced and the cost price of some branded ones are higher than expected. A sachet of tomato paste is sold from N150 as against its old price of N50 while other food condiments increased by N20 and N30 respectively.
"We are making sales but the cost of purchase is high now and if we do not make good sales, how are we going to stock up our shop and keep our business running in this harsh time?. The government should please intervene and help make the economy better so we can be able to survive even as traders in the country because we do not sell to make profit again rather we sell to keep loyal customers' and as well be able to pay bills too," The seller stated.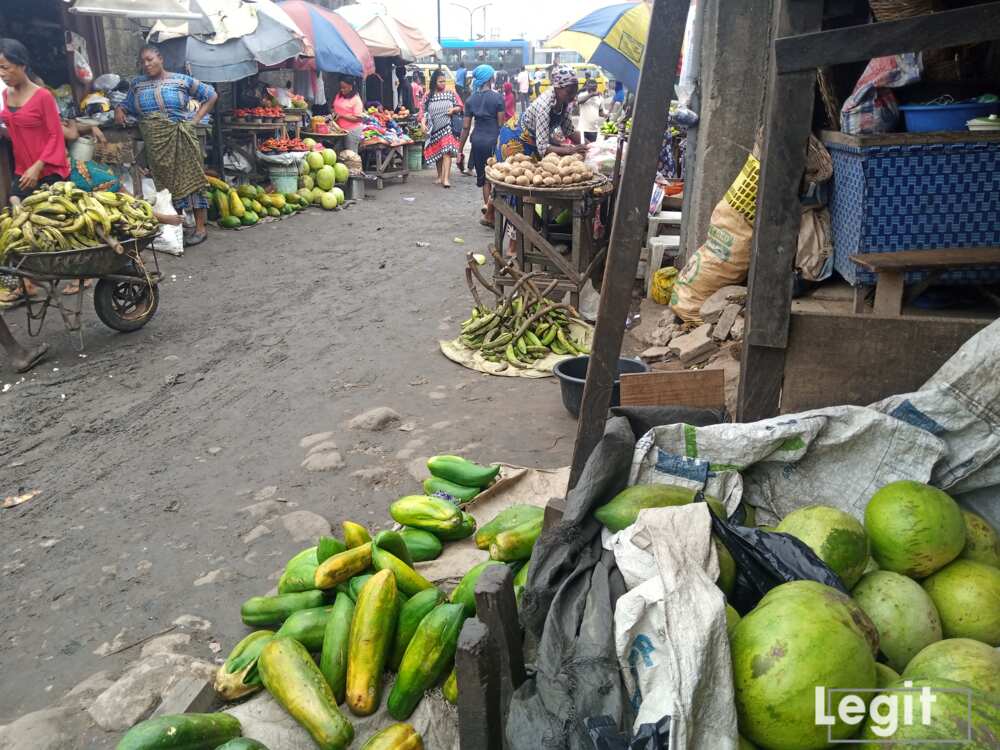 A trader who sells fruit, in an interview with Legit.ng, laments the high cost of transportation fares recently; according to her, carriage of goods to the different market location in the state have increased, which reflects in the cost price of goods generally.
She said: "There's no market. we are not making sales as we ought to. Some seasonal fruits are very cheap and others a bit expensive yet, we don't even make good profit from the ones that are cheap. Now, you purchase goods at a reasonable price with just a difference of five percent increment from the old cost price but you end up spending more money on cost of transportation and carriage. Transporters are finding it difficult to operate now due to the traffic in some major roads as well as restricted movement in some areas occasioned by the protest. This has affected the transportation of our goods as well as the level of sales.
"The protest is for a good cause but it is affecting our business negatively because the supply of goods determines the affordability of goods in the market. Also, traders' who come from far places are affected as the traffic is more now and the roads blocked affecting vehicular movement. This is a pain in our neck and we are pleading to the authorities to attend to the issues at hand.
"I sell apple and the cost price is just reasonable except for the coloured ones that are very expensive. But the size of the apple basically determines the cost price of the carton. A carton of small-sized green apple cost N5,000 while the carton of big-sized green and coloured apple cost N10,000 and N11,000."
At Mile 12 international market, the atmosphere is a bit tensed but it is still business as usual, with some buyers who came to purchase goods in the market are left stranded as there's been scarcity of buses to certain destinations.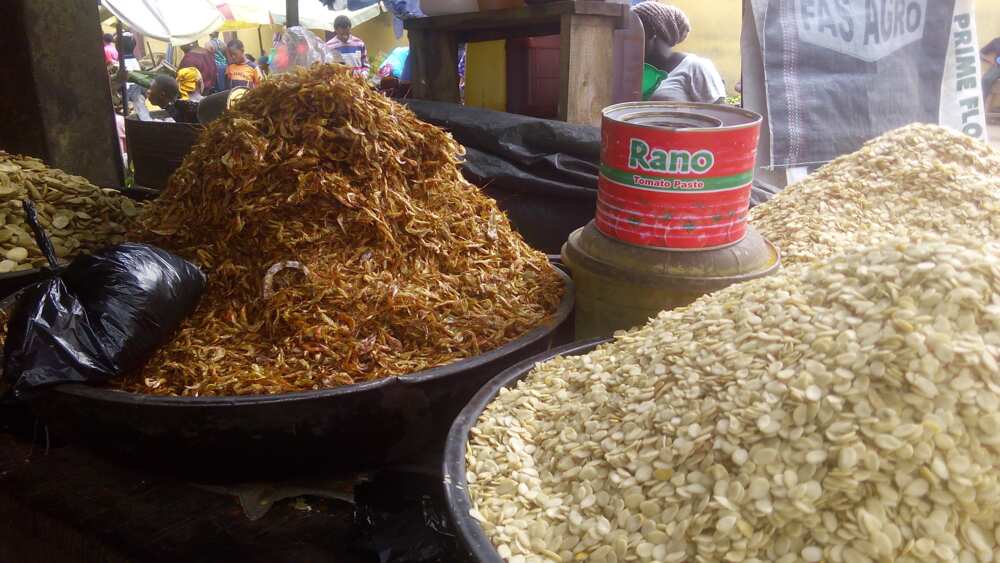 At some places, transporters are working and at other places, some transporters are not. In fact, private car owners are not finding it easy now. A foodstuff seller at Mile 12 international market said, the protest has affected business to an extent but it was a welcome idea.
He expressed thus: "So far, sales have not been encouraging but we get encouraged by the patronage from our loyal customers. Concerning the protest, the situation in some parts of Lagos so far has been on a 50-50 level. Because workers' are stranded due to the protest and this has affected business not the cost price of goods. All in all, business is still going as expected with reduced sales.
"Presently, some traders cannot get to their shop location and the ones who manage to get to the market spend more than they ought to. Food prices are affected but not due to the protest; before the protest, food prices have increased but not all as some are still very much affordable.
"For foodstuff items, their cost price and cost of purchase remains the same but patronage now is very low as some of our loyal customers due to the protest cannot get to us now. Due to its season, crayfish is very affordable and the supply very high, same with dry pepper. A bag of egusi (machine) is still sold from N50, 000 upwards while the bag of egusi (hand peel) is very expensive and is sold from N65,000 upwards. For ogbono, depending on the type and content of the bag, it is sold from N80,000 upwards, N90,000 and N100,000 upwards.
"For now, the purchasing power of the buyers have been affected due to the harsh effect of the economy as they complain of no enough cash to spend. Only few traders' are making sales and others are just looking idle and are not happy with the way things are going in the market now. We hope the government would intervene soon and total restoration would be achieved in all levels."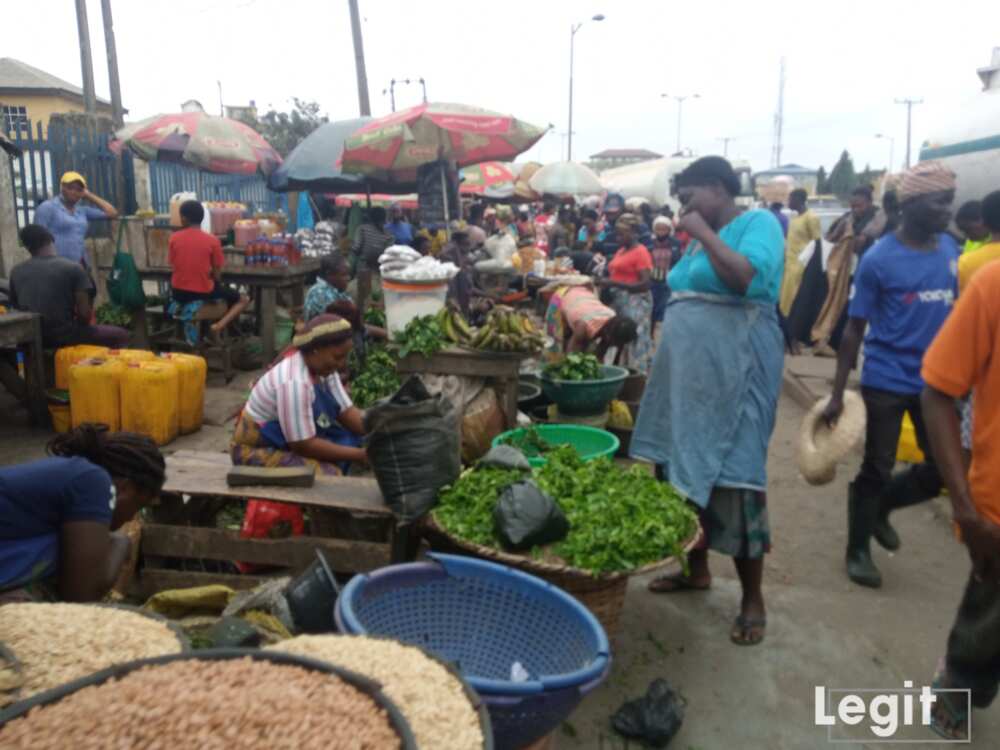 Further checks by our correspondent revealed the increment in the cost price of pumpkin leave and the affordability in the cost price of water leaf. Vegetable sellers' hint that the cost price of vegetables in the market is influenced by its cost of purchase, seasonal factors and the type.
Pumpkin leave that cost N50 before now goes for N100 while N100 vegetable before, now goes for N250 upwards but okra and water-leaf are sold at affordable prices as they are in season now.
The survival and sustainability of small and big businesses in Nigeria now, depend solely on the economy and in turn reflect on the cost of living and sources of livelihood. Nigerians only hope for a better economy amidst recent happenings in the country as the fight against COVID-19 continues.
In a recent development, the Lagos state government imposes 24-hour curfew as hoodlums hijack the EndSars protests.
EndSars protest: Enough is enough, let them be dismissed - Market woman cries out via Legit TV
Source: Legit