US election: Final presidential debate between Trump and Biden holds on Thursday
- US President Donald Trump and Joe Biden will have a second and final debate
- The two candidates will speak on topics such as fighting COVID-19, American Families, race in America and others
- Meanwhile, reactions have followed the coming debate with some people saying there is no need for it
PAY ATTENTION: Click "See First" under the "Following" tab to see Legit.ng News on your Facebook News Feed!
As the United States of America enters the final weeks before the 2020 presidential election, President Donald Trump, the candidate of the Republican party will face Joe Biden, the candidate of the Democratic party in a second and final debate.
The Debate, according to CNN has six topics.
The topics are: "Fighting COVID-19", "American Families", "Race in America", "Climate Change", "National Security" and "Leadership."
The debate is scheduled for Thursday, October 22, at 9 p.m. ET.
Meanwhile, reactions have trailed the report with some, not in support of a second debate between both men.
Camille Cornish said:
"Not worth watching. Most already know by now who they are voting for. Nothing that either can say that will sway a vote at this point."
Jeleisa Jeleisa stated:
"We don't need anymore of these debates. Most people already know who they're voting for or don't plan to vote at all. Waste of time and money."
Donnie Simpkins commented:
"Wish it was handled the same as the Town Halls. Biden could talk without being interupted as he was answering the questions."
A.J. James noted:
"Doesn't matter. Already voted. Let's save the country from the embarrassment of another debate. Can we get a petition started to stop this debate?"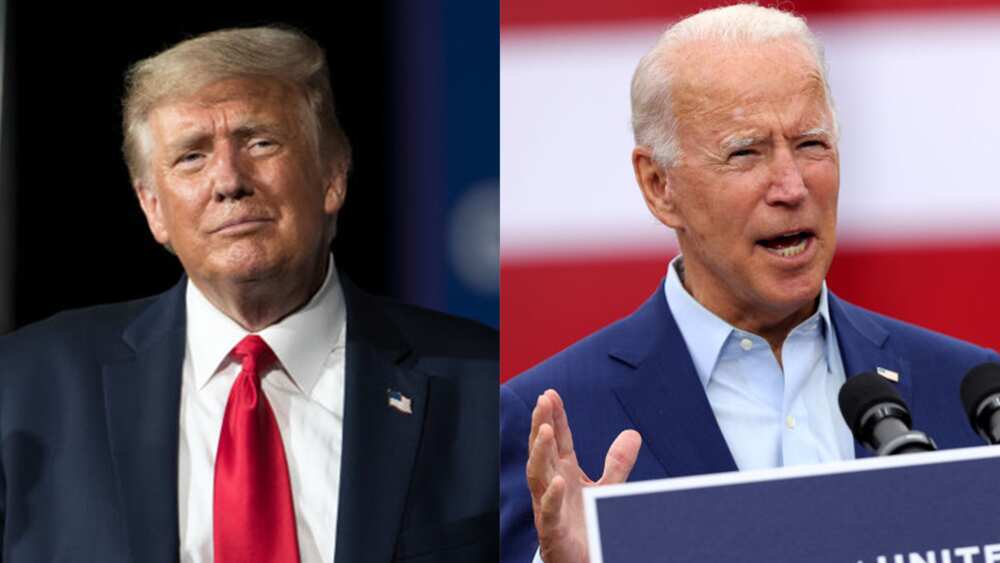 Cynthia Hiatt Gish said:
"I wish Biden would have told him to get lost, he doesnt debate cry baby bullies ! Trump just wants the exposure. I hope he makes another fool of himself !! Joe doesnt need the stress this late in the process. Vote Blue all the way !! Lets make it a blood bath."
David Foster who is in support of Biden stated:
"Everyone over 18 years old should watch this... It is the most important election the world has ever seen... literally. The health of Mother Earth is at stake... Bring dignity back to America. VOTE FOR BIDEN"
Katie Youmans said:
"What so Trump can be rude, talk & yell over everyone including the moderator?!! No one will learn anything with that bully there unless the moderator takes charge & I doubt they will."
Recall that Legit.ng reported that Trump hinted that he could leave the United States of America (USA) if he lost to Democratic presidential candidate Joe Biden in the forthcoming election.
Covid-19: Trump fulfils promise to Nigeria, presents 200 Ventilators to health ministry | Legit TV
Source: Legit.ng