Orlando Brown bio: Age, net worth, kids, movies and TV shows
Orlando Brown is an American actor, rapper, and singer. He rose to prominence after acting as Eddie Thomas on the famous Disney Channel show That's So Raven. The star has also been featured in Family Matters, Major Payne, and Eddie's Million Dollar Cook-off.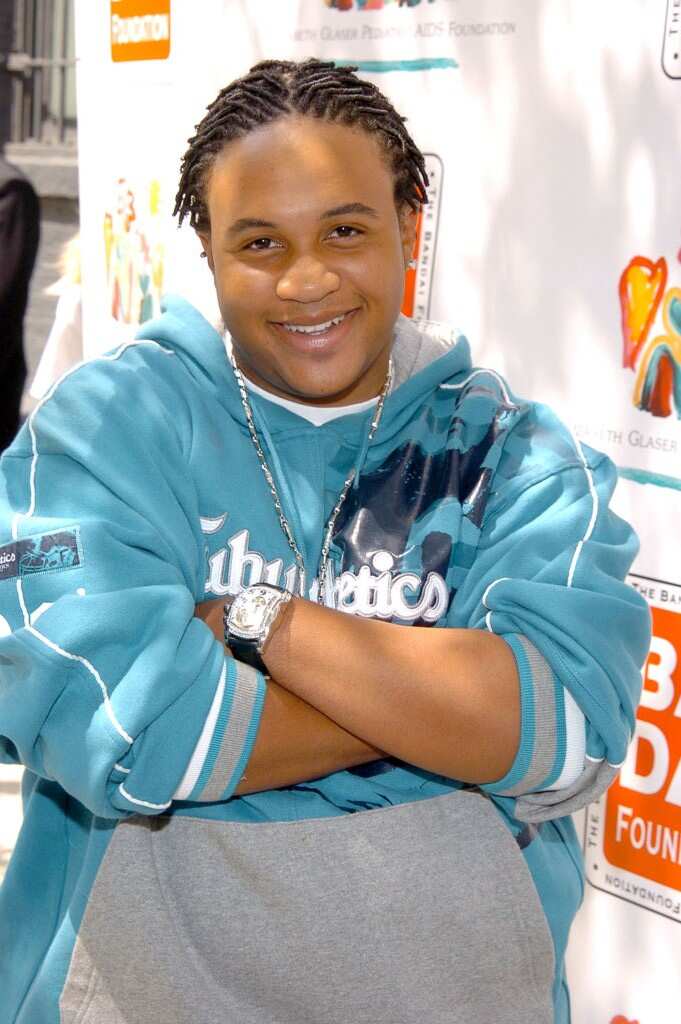 Orlando is not new in Hollywood. He has made headlines for his excellent performances on different movies and TV shows.
Orlando Brown profile summary
Full name: Orlando Brown Prince Michael Jackson Jr.
Date of birth: 4th December 1987
Place of birth: Los Angeles, California, USA
Orlando brown age: 33 years (as of 2020)
Nationality: American
Ethnicity: African-American
Profession: Actor, voice actor, rapper, singer
Net worth: $20,000
Biography
Who is Orlando Brown? He is a talented actor who was born on 4th December 1987 in Los Angeles California. He moved with his grandmother (Judy Anderson) to Perris California at an early age.
Orlando has not offered any information about his childhood, siblings, parents, or educational background.
Career
Orlando kick-started his career by playing the role of a child actor in Major Payne and The Jamie Foxx Show. Later on, he did the voice of Sticky Webb on the animated series The Proud Family.
Orlando Brown actor also played the lead character of Cornelius Filmore on the show, Filmore. He has played different roles in different films and TV shows. Here is the breakdown of Orlando Brown movies and TV shows.
Television shows
1995 - Coach as Kid
1996 - In The House as Steven
1996 - The Parent 'Hood as George Washington Carver
1996 to 2001 - The Jamie Foxx Show as Nelson
1996 to 1997 - Waynehead as Daney Wayne
1996 to 2000 - Moesha as Chuckie James
1997 - Malcolm and Eddie as Max
1997 - Sister, Sister as Clayton
1997 - The Pretender as Bruno
1997 - The Wayans Bros as Charlie
1996 to 1998 - Family Matters as 3J
1998 to 1999 - Two of a kind as Max
1999 - Malcolm and Eddie as Cairo
1999 - Friends and Foes as Chris
1999 - Safe Harbor as Chris
2001 - Lizzie McGuire as Travis Elliot
2001 to 2005 - The Proud Family as Sticky Webb
2002 to 2004 - Fillmore as Cornelius Fillmore
2002 to 2007 - Express Yourself as Himself
2003 to 2004 - Clifford's Puppy Days as Evans Thomas
2003 to 2007 - That's So Raven as Edward Thomas
2004 - Start-Up, Go Down and Get Lost as Dwayne
2004 - One on One as Dwayne
2005 - Phil of the Future as Andrew
2006 to 2009 - Yin Yang Yo as Badfoot
2007 - WorldGirl as Tommy
2011 - The End as The Man
2011 - Hell's Kitchen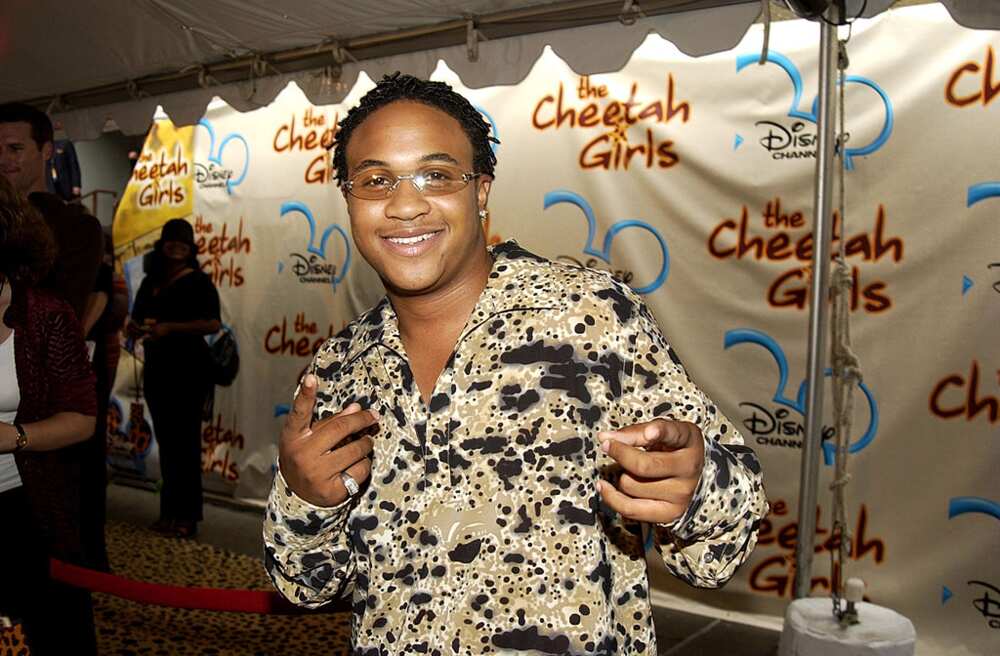 Films
1995 - Family Values as Chuckie
1995 - Major Payne as Tiger
1998 - Senseless at the Gate as Brandler Witter
2000 - Inhumane Worker as Marchel Williats
2000 - Perfect Game as Marcel Williams
2000 - The Tangerine Bear as a little boy (voice)
2001 - Max Keeble's Big Mover as Dobbs
2003 - Maniac Magee as Mars Bar Thompson
2003 - Eddie's Million Dollar Cook-Off as Frankie
2005 - Suits on the Loose as Cody
2005 - The Proud Family Movie as Sticky Webb
2012 - Christmas in Compton as Tyrone
2012 - We the Party as Club DJ
2013 - Run Ya' Pockets: A Political Economy Analysis of Crime Amongst Harlem Youths as LeTavious
2015 - Straight Outta Compton as Block Dude
2015 - American Bad Boy as Charles
2016 - Bloody Hands as Detective Brown
Apart from acting, Orlando Brown is a great singer and rapper. He has collaborated with several famous singers such as T-Pain, Sean Kingston, Akon, Pimp C, Rayven Justice, Raven-Symone, and TravStar among others. Here is the breakdown of his discography.
Songs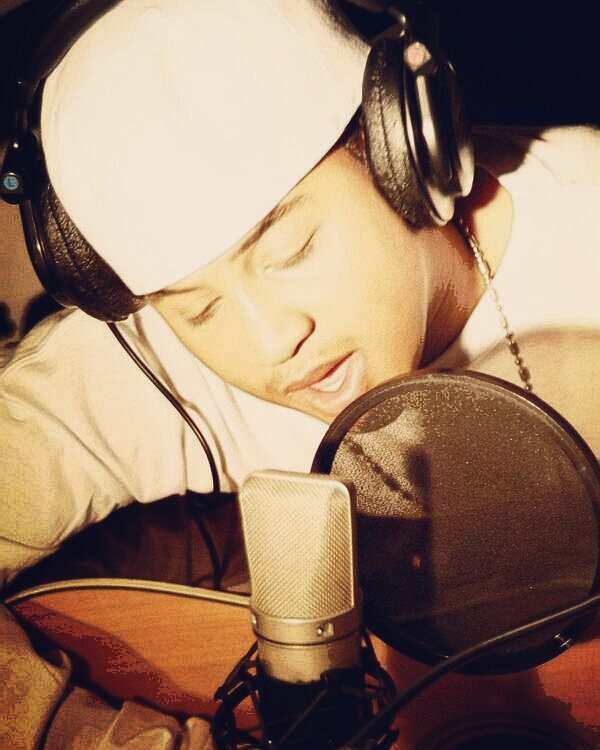 2003 - That's So Raven
2004 - Circle of Life
2006 - Little by Little
2006 - Will it Go Round in Circles
2006 - A Dream is a Wish Your Heart Makes
2018 - F**k My Fame
2019 - Empire
2020 - Hi, I'm Famous
2020 - Coming to America
Albums
2006 - Trade it All
2016 - F**k My Fame
Wife and children
Mr. Orlando is still not yet married. He has, however, been involved with Omenia Alexander. The duo spent a blissful moment together before breaking up in 2016.
Who are Orlando Brown kids? It is alleged that the actor has four kids. His kids are aged eleven, eight, five, and two years.
He also admitted to the possibility of having other kids.
Honestly, I see my kids everywhere. But, as I said, I barely see them. I don't know them. They don't know me. That's what this whole thing is about; being able to identify and, you know, get back with my kids and stuff.
Health and legal issues
The actor has suffered from drug addictions and mental issues. He has also faced several legal issues such as:
Possession of mar*juana
Driving under the influence
Peace disturbance and public drunkenness
Beating girlfriend and possession of meth
Possession of drug and resisting arrest
Breaking into the restaurant
Net worth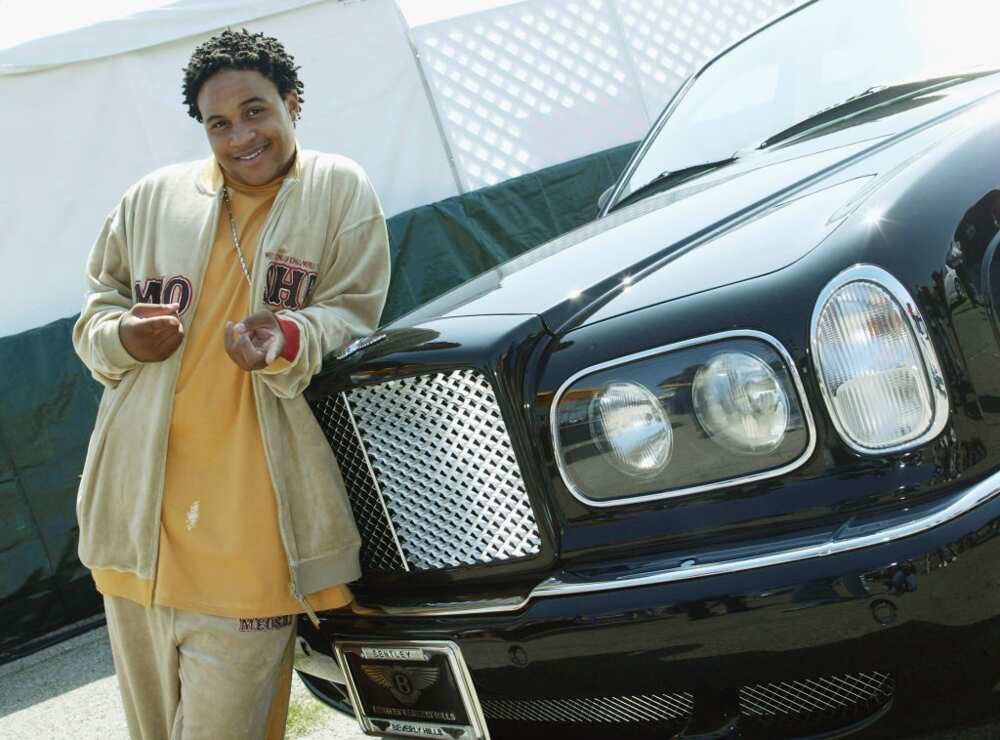 Orlando Brown net worth is estimated to be roughly $20,000. He earns a good amount of cash from his career as an actor. Another part of his income is derived from his singing.
Orlando Brown has experienced both the peak and the lowest moments of his career. He has, however, been on the upward trajectory in a bid to get back his position in the industry.
READ ALSO: E Jean Carroll biography: Age, Trump lawsuit, is she married?
Legit.ng recently reported about the life of E Jean Carroll. Carroll is a former model and advice columnist who filed a lawsuit against President Donald Trump.
She accused him of assaulting her in a department store dressing room in the mid-1990s. How has Trump responded to her allegations?
Source: Legit.ng