Bill Maher net worth: How wealthy is the American comedian?
Bill Maher is an American comedian, actor, and TV host best known for his political satire, comedy, and sociopolitical commentary. Many of his views expressed via his HBO talk show Real Time with Bill Maher. How much is Bill Maher net worth? Find out below.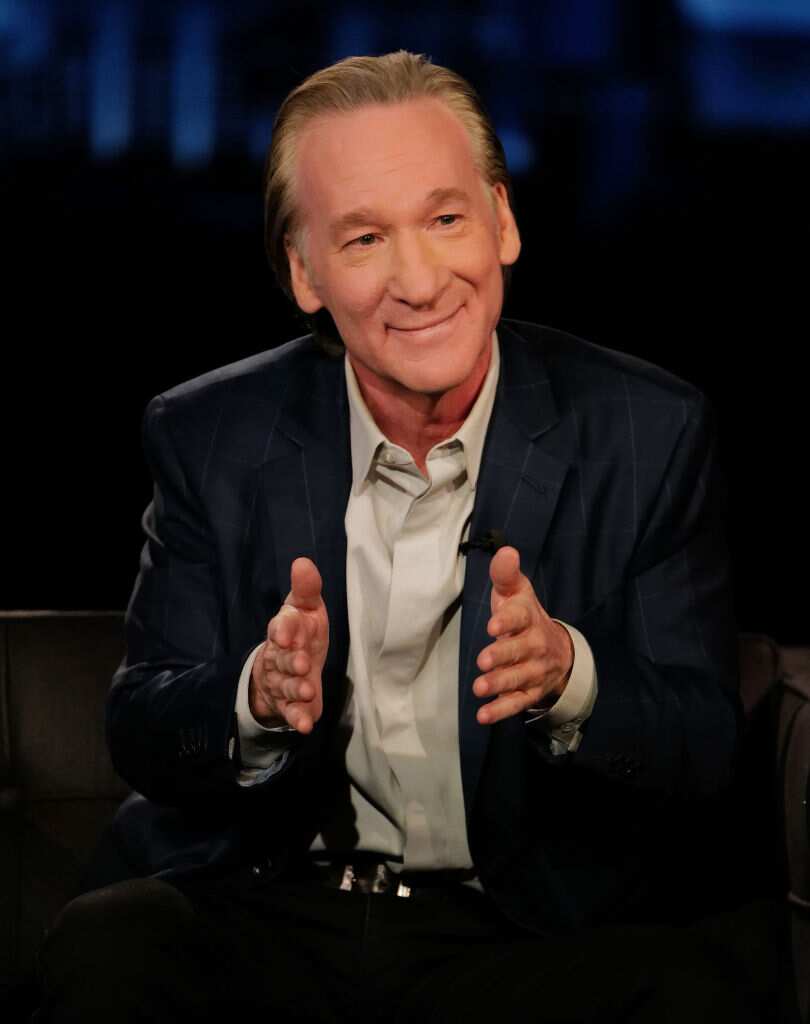 The New York City-born stand up comedian and actor began his career in the late 1970's, then later appeared on the David Letterman show in the early 80's. This appearance boosted his popularity, which later led him to run his own show called Politically Incorrect on ABC and Comedy Central. Although the show was canceled in 2002 due to a controversial 9/11 comment, his career still lives on, and his net worth continues rising by the day.
Here is all you need to know about Bill Maher's net worth.
What is Bill Maher net worth?
According to Celebrity Net Worth, Bill Maher net worth 2020 is $140 million. The same site reports that Bill Maher salary is $10 Million.
Much of his net worth comes from his salary as a host, co-producer, and co-writer of Real Time with Bill Maher, which has been on the air since 2003.
Maher's wealth extends beyond television and comedy. The avid baseball fan also has a minority stake in the New York Mets, which he purchased in 2012. The stake is rumored to be as high as 4%, and since the Mets are worth about $2 Billion, Maher's share is set to be worth around $80 million.
Does Bill Maher own the Mets?
What sports teams does Bill Maher own? As stated above, in 2012, Maher purchased a minority stake in the New York Mets.
In 2012, Forbes reported that with his investment in the New York Mets, Maher would be getting a huge subsidy from low-income taxpayers who helped finance Citi Field, the team's stadium.
The total cost of Citi Field was $831 million. Of that amount, the owners of the Major League Baseball team would be paying $135 million, and the public was reported to be paying $614 million.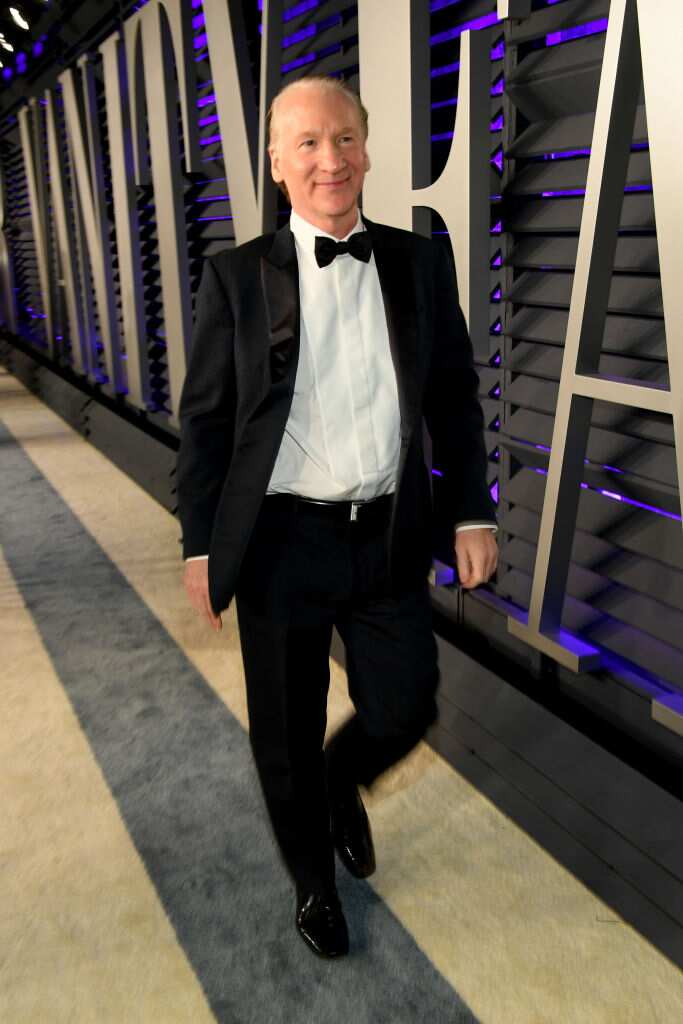 Real estate
In January 2020, Maher paid $1 million for a hillside condo located off the coast of Los Angeles on Catalina Island. The home is located in a gated community just a mile and a half north of the center of Avalon, the town where the island's approximately 4,000 residents all reside, with stunning views of bustling coastline and the Pacific Ocean.
Originally built in 1991, Maher's new place spans 1,367 square feet and comprises two bedrooms and one and three-quarter bathrooms. The exterior matches the aesthetic of the surrounding condo complexes, with whitewashed walls and a red tile roof.
Inside, the main living spaces are flooded with sunlight courtesy of a row of brown wood-framed windows that line the far side of the room.
The living room opens out onto a deck that spans the length of the home, and a formal dining area sits just adjacent, separated by a low divider that doubles as cabinet space.
The kitchen is linked to the dining area via an off-white tile breakfast bar that seats four.
His full-time residence is in the mountains above Beverly Hills, in an neighborhood known as Beverly Hills Post Office. The property is likely worth north of $20 million.
This estate sprawls across 3.2 acres, sports at least four separate ranch-style structures and encompasses three contiguous parcels, the largest of which was purchased from Ben Affleck back in 2003.
A little more information about Bill Maher's biography
The TV host was born in New York City on January 20, 1956. His father, William, was a network news editor and radio announcer, and his mother, Julie, was a nurse.
Bill was primarily raised as a Catholic, and when he was a teenager, he found out that his mother had a Jewish background. He stopped going to church at the age of 13 after his father disagreed with the Roman Catholic Church's belief about birth control.
Despite being born in New York City, Bill and his sister were raised in River Vale, New Jersey.
He graduated from Pascack Hills High School in 1974 and continued his education at Cornell University, double majoring in English and History.
After graduating from college in 1978, Bill began his career as a comedian and actor. In 1979, he was the host of Catch a Rising Star in New York City.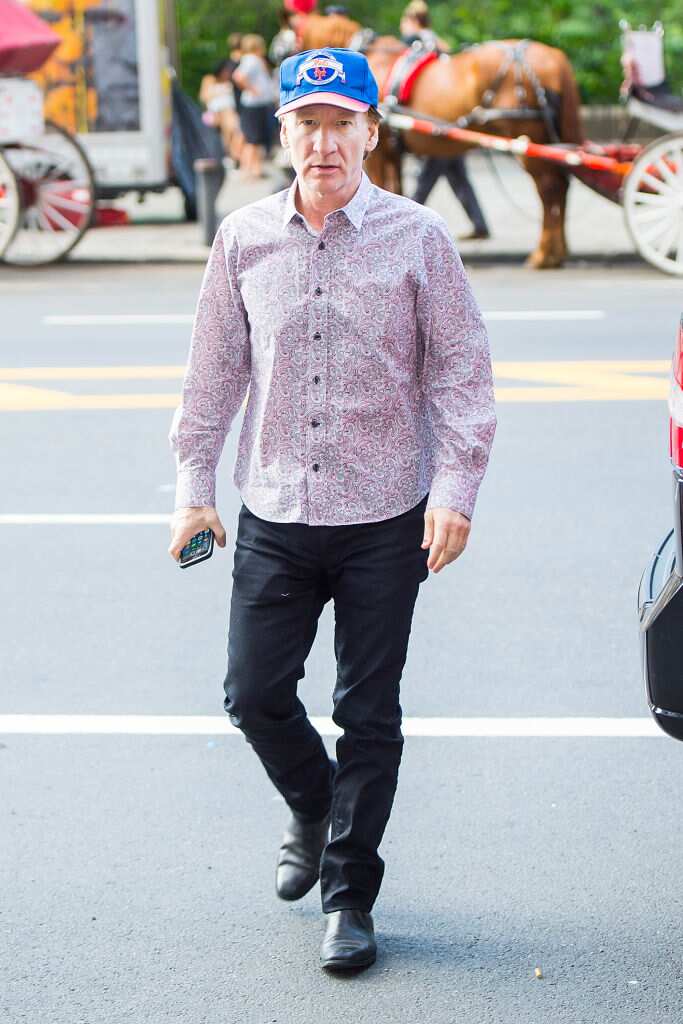 In 1982, he began appearing on shows like the Tonight Show with Johnny Carson and David Letterman's Late Show.
His feature film debut came in 1983 in the movie D.C. Cab. From the mid-1980s, he began appearing on various television shows in limited roles, including
Sara (1985)
Max Headroom (1987)
Murder, She Wrote (1989, 1990)
Charlie Hoover (1991).
Other films he appeared in during this period are
Ratboy (1986)
House II: The Second Story (1987)
Cannibal Women in the Avocado Jungle of Death (1988)
Newhart (1988)
Pizza Man (1991)
He also hosted the famous talk show Midnight Hour on CBS in 1990. The role that put him on the map was his position as a host on the late-night political talk show Politically Incorrect with Bill Maher, which ran on Comedy Central from 1993 to 1997 and on ABC from 1997 to 2002. When Politically Incorrect was canceled in 2002, Maher didn't let that deter him.
In 2003, he became the host, co-producer, and co-writer of the new HBO show Real Time with Bill Maher. The show follows a similar format to Politically Incorrect but features fewer celebrities and more experts on topical subjects, such as journalists, professors, and politicians.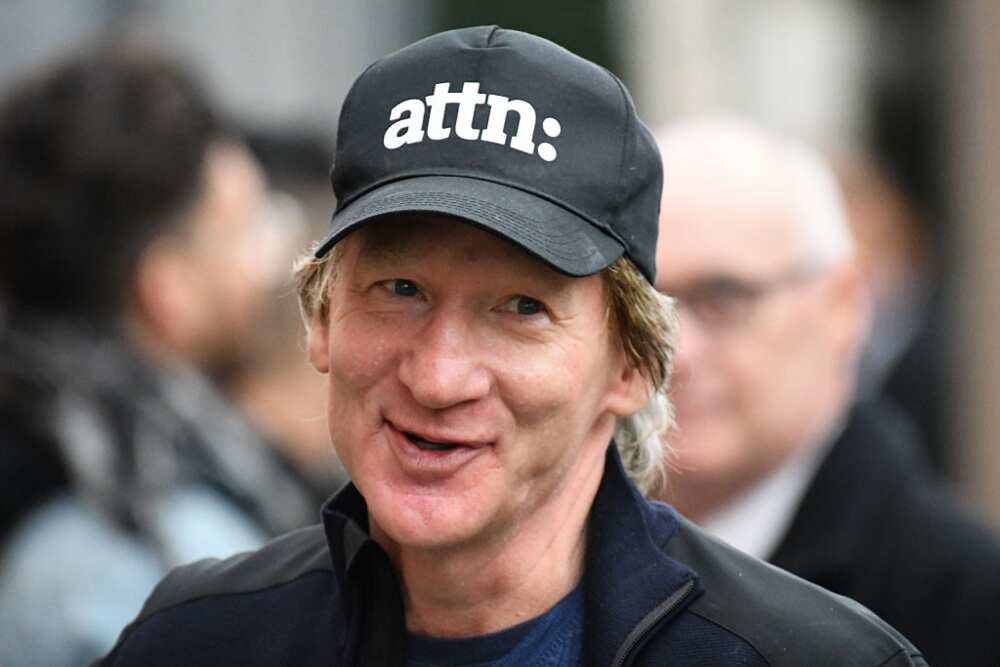 Maher has never been married. However, in the year 2003, he began dating former Playboy Cyber Girl Coco Johnsen - the relationship lasted for 17 months. After the relationship ended, Johnsen sued Maher for $9 million, citing "pain and suffering" and alleged that he had promised to marry her. The lawsuit was dismissed in May 2005.
He has also been romantically involved with best-selling author and former model Karrine Steffans, science educator and journalist Cara Santa Maria, and singer Anjulie Persaud.
Maher identifies himself as an agnostic, apatheist, and atheist. He does not like to be labeled with one label and has been highly critical of religious beliefs and considers religion highly destructive. His beliefs won him the Richard Dawkins Award from the Atheist Alliance international in 2009.
Although controversial, Bill Maher has managed to become a successful TV host with many achievements, as evidenced in this breakdown of Bill Maher net worth.
READ ALSO: Ozzy Osbourne children: Who are the heavy metal legend's kids?
Legit.ng recently published a detailed piece about the children of British musician Ozzy Osbourne.
Ozzy fronted the heavy metal band Black Sabbath before embarking on a successful solo career. He later became a reality TV star with The Osbournes, a reality television program featuring the life of his family. Through the series, fans of the singer got to see Ozzy Osbourne children grow up with their rockstar dad and celebrity mum.
How many children does Ozzy have? And who are their mothers?
Source: Legit.ng