Nigerians in China celebrate on Independence day as they remember their roots
- Some Nigerians in China recently celebrated Igbo Day
- The event which takes place on Independence day is meant to unite Igbos in the Asian country
- Their theme for this year was 'Hope for the Nation'
PAY ATTENTION: Big Naija Independence: Prominent Students Contest
On October 1, 2020, some Igbo citizens based in Taiyuan City, Shanxi Province gathered to celebrate Igbo day, a day dedicated to celebrating their Nigerian roots.
The 60th Independence Day celebration was no doubt one many Nigerians marked with mixed feelings.
The bulk of people online pointed out that there was no reason to celebrate due to the high level of insecurity, police brutality, corruption amongst others.
PAY ATTENTION: Do you have news to share? Contact Legit.ng instantly
Others, however, chose to see the glass as half-full.
Despite the challenges Nigerians in diaspora face due to the bad reputation that precedes the country, these group of Igbo citizens honoured the day regardless.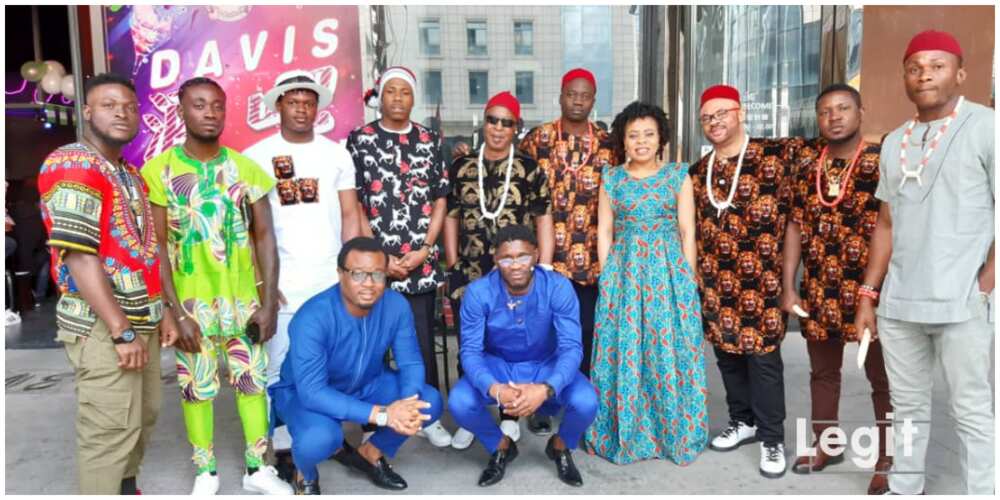 The theme for the event was focused on hope for the nation.
Speaking with Legit.ng, Emmanuel Muruako shared his thoughts about how the country can move forward. According to him, citizens must continue to hold their leaders accountable.
He said:
"We have to keep trying.W must remain focused and patriotic decent Nigeria wherever we are.We must never stop tasking our leaders to be responsible to us and fulfil the tenants of democracy. If we must excel like saner climes, we must defeat the defeatist mentality currently affecting us."
Muruako who - like many Nigerians - schooled abroad, revealed Nigerians in diaspora face a lot of challenges as Nigeria is seen as a corruption-ridden failed country.
"Speaking from a student perspective, and for all. Nigeria is perceived as a failed and ridiculed country. If it is possible for us all, we would change our national identity because it is always associated with corruption, failed leadership, nepotism, and all manner of unimaginable ills. They see us as a war torn country where people are desperate to succeed beyond it's shores due to the failed leadership structure in the country. It's just unthinkable and very sad"
PAY ATTENTION: Get the Latest Nigerian News on Legit.ng News App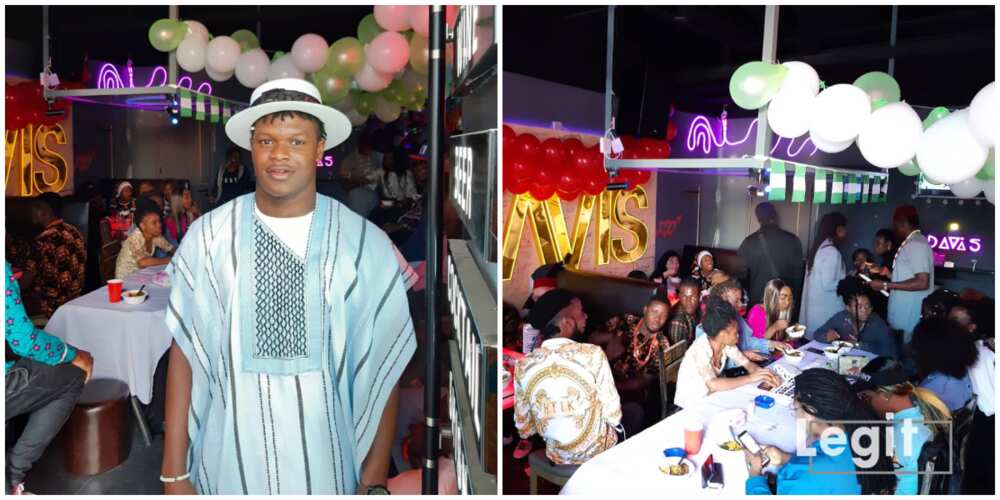 Due to the state of the country, many people are looking for a way out and those who have succeeded in leaving, have no plans of returning anytime soon.
Muruako is one of them. He said he would have loved to return if there were opportunities for people like him to share their knowledge and contribute towards the development of the country.
With the current state of things, however, Muruako has no plans of coming home. He said:
"If there is a hope to return to, we would be glad to return and share our knowledge. Sadly, these monsters in government will not even allow you to see a platform to share your knowledge and make a reasonable input into the nation's growth. Without an enabling environment, there is absolutely nothing to return to. Let them keep foisting themselves and incompetent generation on us while we keep developing other peoples nation."
Explaining he hasn't lost faith in the country, Muruako says he has just lost faith in present Nigeria and he hopes that the youths are quick to realize that they are the ones in jeopardy.
" Like the Awolowo's and Ziks, we must seize back our nation from murderous and cancerous people to preserve a tomorrow for our unborn generation. Left to our present leadership, hope no de"
In other news, billionaire daughter DJ Cuppy has taken to her social media page to her social media to show off her new kit of the Nigerian jersey.
The Gelato crooner shared a photo of herself donned in the green and white outfit on her official Instagram page. Still in the mood of celebrating the country's Independence Day, DJ Cuppy stated that she is unapologetic about being a Nigerian.
Sowore, Adeyanju, others protest amid Independence Day celebration | Legit TV
Source: Legit.ng