Kimber Eastwood biography: Who is Clint Eastwood's daughter?
Kimber Eastwood is an accomplished film and TV makeup artist, producer, and actress as well. She is the daughter of world-renowned actor Clint Eastwood. Some of the films Kimber has produced include, Rapture, Dominion, and Aliens vs Vampires. Here is everything we know about the multi-talented Kimber Lynn.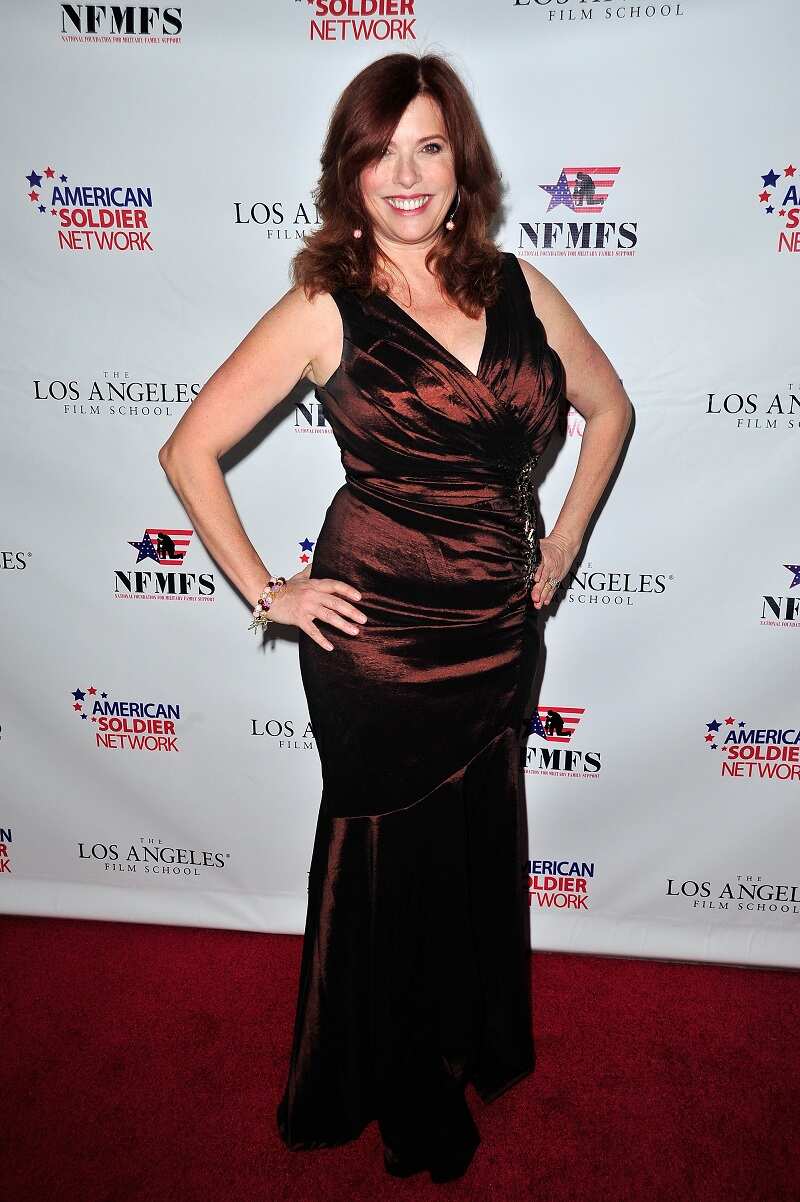 Kimber Lynn, like the other Eastwood children, works in Hollywood. She added another title to her resume when she became a producer in 2014.
Kimber Eastwood profile summary
Name: Kimber Lynn Eastwood
Birthdate: June 17, 1964
Age: 56 years (as of 2020)
Place of birth: California, USA
Nationality: American
Height: 5 feet 6 inches
Occupation: Film producer, makeup artist
Net worth: $3 million
Background
Clint Eastwood daughter Kimber Lynn was born in Los Angeles, California, USA. As of 2020, Kimber Eastwood age is 56 years; her birthdate is June 17, 1964.
Kimber Eastwood parents both have experience working in film and television. Her father is the world-renowned actor Clint Eastwood.
Kimber Eastwood mother is Roxanne Tunis. Tunis is an ex-actress and stunt woman who now teaches transcendental meditation. Clint had a 14-year affair with her while he was married to his second wife, Maggie Johnson.
Kimber is her mother's only child, but she has half-siblings through her dad. Kimber Eastwood siblings are Laurie Murray, Alison, Morgan, Kathryn, Francesca, Scott, and Kyle Eastwood.
The Eastwood siblings all work in the entertainment industry.
Career summary
Before Kimber became a professional make up artist, she had a stint in acting. Her first acting role was in the 1989 film The Freeway Maniac. After that, she played a White House tour guide in Absolute Power in 1997.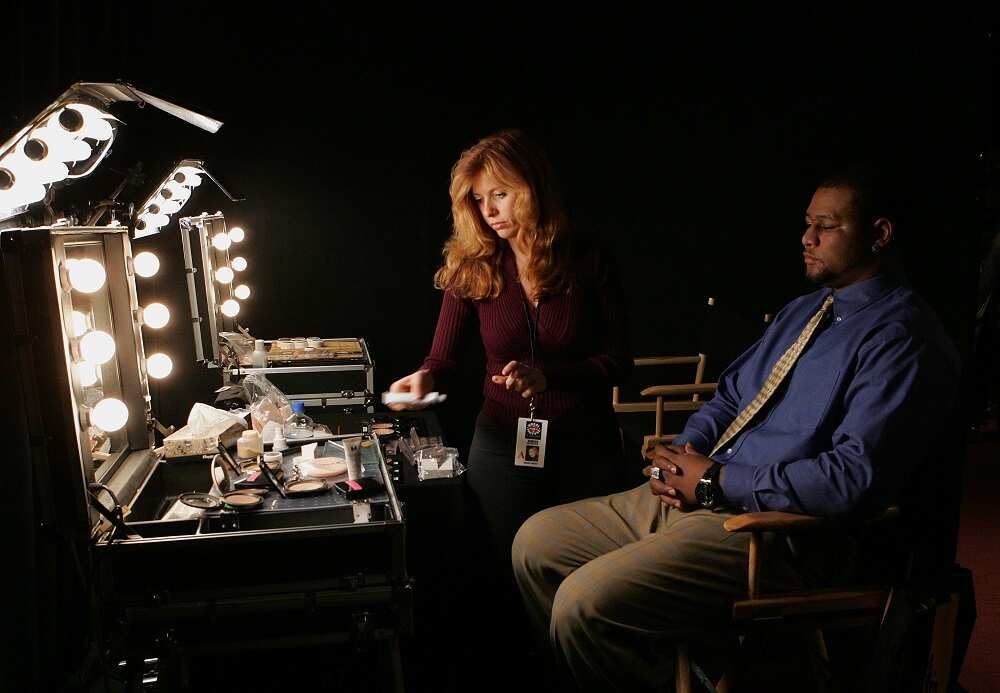 She featured in more films and her career as a film and TV makeup artist began in 2004 in the short film, Dawn of the Friend. In 2005, she got her 15-year-long gig on the TV series Wheel of Fortune.
In 2009, she collaborated with Duane 'Dog' Chapman to work as a makeup artist on the show Dog the Bounty Hunter. She also worked on the show's sequel.
Kimber is not only an actress and makeup artist; she is also a popular producer. She produced her first film Rapture in 2014, and she has produced other films and TV shows since then.
She said that she decided to go into film production because she loves the whole process of making a film, and in order to be able to have more creative control.
Here are the movies and television productions that Kimber Eastwood has been part of either as an actor, producer, or makeup artist.
Acting credits
These are some of the movies she has worked in as an actress over the years.
The Vanishing Hitchhiker (2016): Mother
A Way Back In (2010): Chief of Operations
Killa Zombies (2007): Gabby
Stuck (2007)
The Theory of Everything (2006): Veronica Shores
Crossed (2002): Counselor
Passion Crimes (2001): Lorisa
Absolute Power(1997): White House Tour Guide
The Freeway Maniac (1989): Girl Camper
Producer credits
These are some of the films and television series that she has produced.
Movies
Aliens vs Vampires(Pre-production): Producer
Diary of a Lunatic 2 (Pre-production): Producer
The Dream Factory(2018): Associate producer
Henry steals a Dream (2017): Associate producer
Diary of a Lunatic: Associate producer
Dominion(2015): Producer
Rapture(2014): Producer
TV shows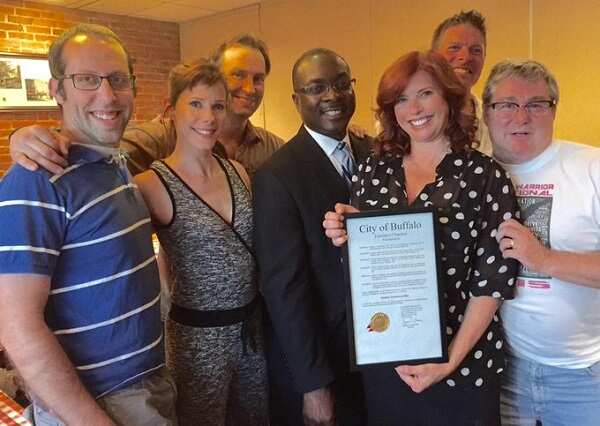 The Dream Factory (2018)
Midnight Shanghai(2016)
Makeup Department credits
As a makeup artist, she has worked on the following:
Movies
Blood Bound (pre-production)
Western Conviction (pre-production)
A Way Back In (2010)
Happy Campers (2008)
Road Side Assistance (2008)
Revamped (2007)
Caffeine (2006)
Monarch of the Moon (2005)
Knots Landing Reunion: Together Again (2005)
Cries from Ramah (2005)
Checking Out (2005)
Dawn of the Friend (2004)
TV series
Wheel of Fortune (2005-2020): 467 episodes
The Middleman (2008)
Dog the Bounty Hunter(2009 - 2012): 46 episodes
Dog and Beth: On the Hunt (2013): 10 episodes
Achievements
Kimber Lynn has a day named after her in the city of Buffalo.
Kimber Eastwood net worth
Kimber Eastwood has been working professionally since 1989; this is why it is not surprising that she has made a decent income for herself. Her estimated net worth as of 2020 is $3 million.
Marriage and family
Kimber Lynn is currently married to her third husband, Shawn Midkiff. They have been married since October 18, 2014.
Before Shawn, the producer was married to her first husband, Anthony Gaddie from 1983 to 1990.
The same year she and her first husband got divorced, she married her second husband, Douglas McCartney. Unfortunately, their marriage was short-lived.
Kimber's son Clinton Eastwood Gaddie, who is also her only child, was born on February 21, 1984. Kimber has two grandchildren Clinton IV and Penelope McCartney.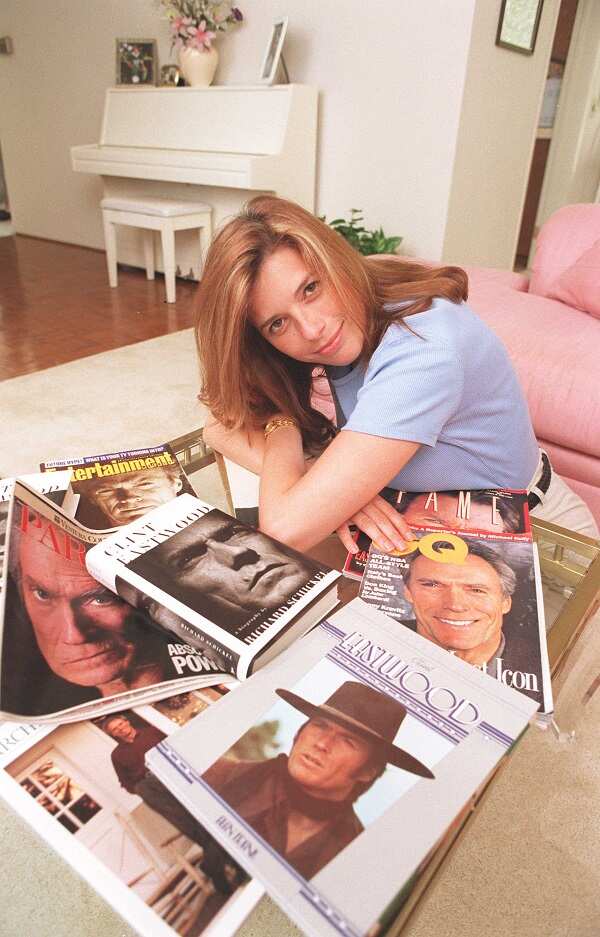 Kimber Eastwood is one of Clint Eastwood's 8 children. She is a successful film and television makeup artist, actress, and producer. She began working professionally in the American entertainment industry in 1989, and she has since then worked on various movies and television projects.
READ ALSO: Actor Mac Brandt bio: Height, wife, net worth, Lovecraft Country
Legit.ng covered the story of American film, television, voice-over, and theatre actor Mac Brandt. Mac began his career doing theatre at various Chicago institutions.
In 2005, he made his television debut as a Corrections Officer Mac in the critically-acclaimed TV series Prison Break. Today, Mark features as Captain Seamus Lancaster in the new HBO drama Lovecraft Country. 
Source: Legit.ng