Married At First Sight Australia couples: Where are they now?
Whoever invented reality TV needs an accolade or two. From Keeping Up with the Kardashians, Love Island, Survivor, and the iconic Married At First Sight, there is something for everyone in the reality TV industry. The latter, also referred to as MAFS, is one like no other. Married At First Sight focuses on new couples who take a leap of faith when they walk down the aisle to marry a complete stranger. Interesting, right? But what happens when the wedding is over? Will the new couple stay together, or will they call it quits? Here is all you need to know about the previous Married At First Sight Australia couples.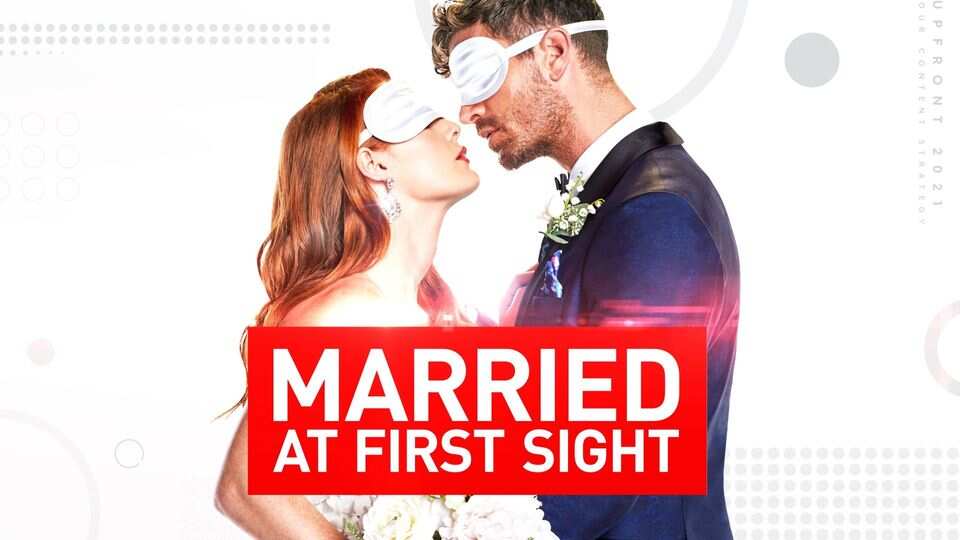 Full disclosure, prepare for some serious Married At First Sight spoilers.
All Married At First Sight episodes are mega-sized to 2 hours to capture each couple's emotional journey as they go from wedding to honeymoon to early nesting to the daily struggles of working on their marriage.
After several weeks together, each couple must make a decision: do they remain together or decide to divorce?
Ever wondered what happened to the Married At First Sight couples from the show's Australian edition?
Here is a look at the Married At First Sight cast - Australia edition. Are the couples still together?
Married At First Sight couples - where are they now?
Are the Married At First Sight couples still together? Check out below.
Sean Holland and Susan Rowlings
After spending time together, Sean and Susan decided not to get married officially and they have separated.
They remained friends, though.
According to each of their social media accounts, both Sean and Susan have moved on with their separate lives. In fact, Sean is now married to someone else.
John Robertson and Deborah Brosnan
Business owner John, 53, was paired with ex-model Deborah, 53. The oldest couple in the experiment, they soon found themselves under the spotlight.
The pair gave it a shot, but after a fairly disastrous honeymoon (which saw them moving into different rooms), they called it quits.
Dean Wells and Tracey Jewel
It just wasn't meant to be and their relationship ended. Tracey did have a brief romance with fellow MAFS star Sean Thomson during a break from filming and this continued after the show.
Nasser Sultan and Gabrielle Bartlett
Marketing coordinator/plus-size model Gabrielle, 46, and fitness instructor Nasser, 52, broke up before the final stage of the experiment.
After the show, it was rumoured that Gabrielle had found love with co-star Sean Donnelly – but he swiftly denied that they were an item.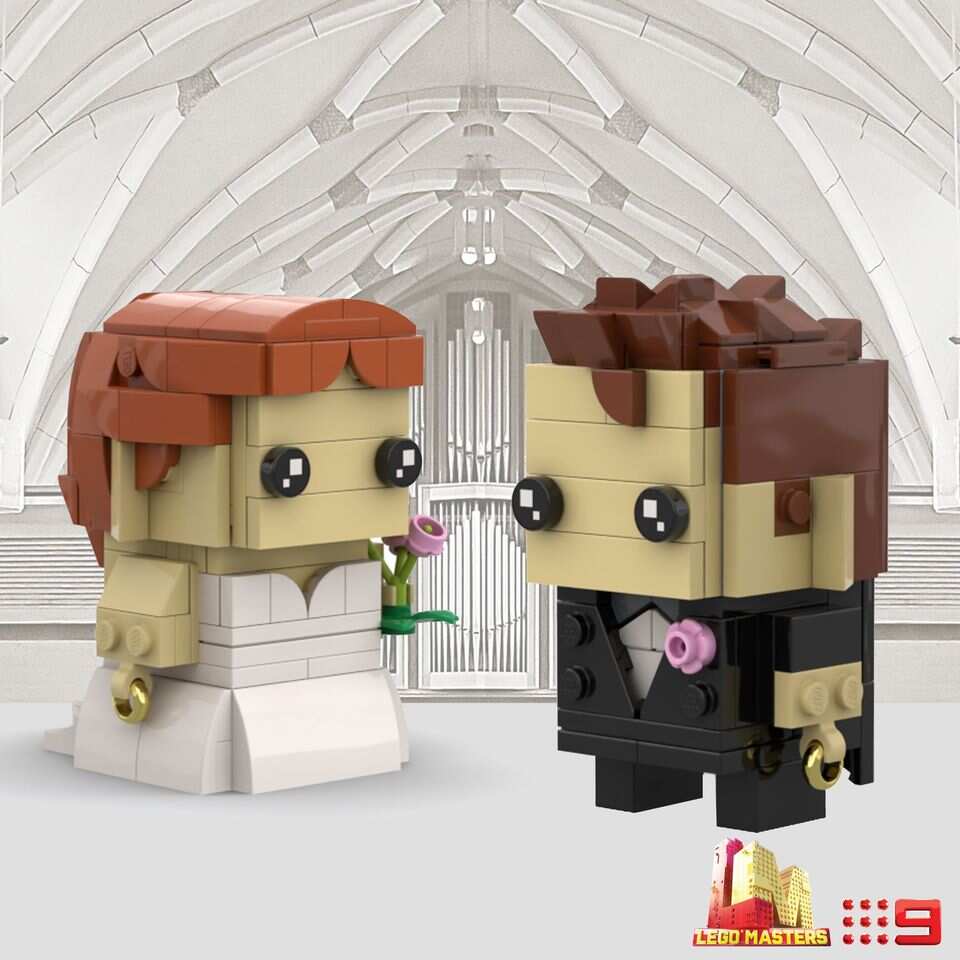 Andrew Hills and Vanessa Belvedere
Andy, 30, was paired up with student Vanessa, 31. The couple decided to get married, but they changed their minds and ended up separating.
Vanessa made the decision to dump Andy in an emotional break-up, and then moved on, sharing photos of a new man on her social media.
Sarah Roza and Telv Williams
Sarah Roza and Telv Williams looked like a match made in heaven from the moment they met. Machinery technician Telv, 35, was the "real man" 40-year-old beauty specialist Sarah needed.
After their first fight aired, viewers were left questioning why Sarah was so upset by Telv's Snapchat use. After being accused of a major overreaction, Sarah agreed with viewers on social media saying the issue wasn't serious enough to be questioning their future over it.
She also hinted the real reason behind their fight didn't make the edit.
"Wow! You all think I was just being overly sensitive because I had my period? NO. Definitely not the case," wrote Sarah.
"I'm a strong, resilient woman and it takes a LOT to make me upset like that but of course it doesn't make sense to you all because the real reason for the fight (which definitely wasn't the first one we had) was completely edited out."
Despite their differences, the pair managed to see the experiment out and said "yes" at the final decision.
They remained together for some months after the show, broke up in March 2019, and things got a little serious with both appearing in court after each taking out an Apprehended Violence Order, which prevented them from speaking publicly about one another.
After quite a public media fallout, they each reportedly moved on.
Last year, Sarah unveiled her weight loss on Instagram, sharing an image in a red Baywatch-style swimsuit, with the caption:
"I used to cry but now I sweat."
In terms of romance, it doesn't look like Sarah is seeing anyone new.
Telv is in a new relationship with his girlfriend Katie Beever.
Michelle Marsh and Jesse Konstantinoff
They decided not to get married. They remain separated, but they have remained friends, and have posted selfies on Instagram.
Michael Tomic and Scarlett Cooper
The couple decided to break up before making a final decision – they are still separated. Scarlett now works as an actress while Michael has reportedly refused to talk about the show since leaving.

Davina Rankin and Ryan Gallagher
The pair broke up before the final decision. During their marriage, Davina revealed she'd shared a kiss with co-star Dean Wells.
Ryan later took part in I'm a Celebrity Australia, getting close to Geordie Shore's Charlotte Crosby during his time in the jungle.
Charlene Perera and Patrick Miller
Brand manager Charlene, 35, and operations manager Patrick, 36, went all the way on the show and decided to stay together.
Unfortunately, their romance didn't blossom any further and the pair decided to go their separate ways. Pat shared a heartfelt message of support for Charlene on Instagram, and they continued to reunite as friends.
Pat's statement read,
"Charle, my heartfelt wishes for you on your journey for love as we embark on our lives post MAFS… also the journey for love will always continue in mine," he said.
Andrew Jones and Lauren Bran
Lauren, 33, was coupled with firefighter Andrew, 38. The pair decided to break up before the final decision. They are still separated.
Lauren was famously the "runaway bride". She ditched Andrew in a dramatic TV moment.
Sharon Marsh and Nick Furphy
Sharon and Nick didn't last that long after the show ended. Talking to New Idea back then about her decision to end it, Sharon explained:
"I love Nick, but after moving to Melbourne eight weeks ago to be with him, I soon realised that I'm not in love with him.
Jo McPharlin and Sean Donnelly
Despite sticking around and giving it a few attempts, they each decided that their marriage wasn't right. They left the experiment long before it came to an end.
Fans have since called for bubbly bride Jo to return to the show and get another chance at finding love.
Melissa Walsh and John Robertson
Journalist Melissa, 53, and Business owner John, 54, made the decision to stay together at the final decision. However, the couple decided to separate after the show.
The pair announced they had parted ways in a joint statement, saying:
"It has been very difficult and it makes us both very sad to say we have decided to no longer continue as a couple."

Mathew Lockett and Alycia Galbraith
These two seemed adorable from the moment they met, but unfortunately, things soon took a downward turn.
The two had moved into an apartment together, but Mat began sleeping on the couch and then decided to get his own apartment before the pair called it quits for good.
Following the show, plumber Mat, 34, said their relationship was doomed from the start.
"She's got this innocence and I'm a brat," he said. "I felt uncomfortable around her."
Troy Delmege and Ashley Irvin
The couple seemed to get on very well, however, when it came to the final stage of the experiment, they mutually ended their marriage.
They have remained amicable ever since. Troy ended up dating another wife from his season
Sean Thomsen and Blair Rachael
Railway technician Sean, 34, and executive assistant Blair, 31, didn't make it on the show.
Despite Blair begging him for a second chance, she was rejected by Sean on the show, and he went on to date Tracey Jewel.
Justin Fischer and Carly Bowyer
Carly did everything to try and make her marriage work with Justin, but he seemed to struggle to open up and prioritise his relationship over his career ambitions. Eventually, she called it quits and they mutually agreed to walk away.
Carly later found love with co-star Troy Delmege. They broke up nine months later, though.
Nadia Stamp and Anthony Manton
They split as soon as the cameras stopped filming. Nadia said:
"He dropped me like a hotcake." (as soon as the show ended).
Simon McQuillan and Alene Khatcherian
Despite their differences, fans grew to love them, and the pair decided to stay together until the end of the experiment.
However, they soon realised it wasn't for them and separated.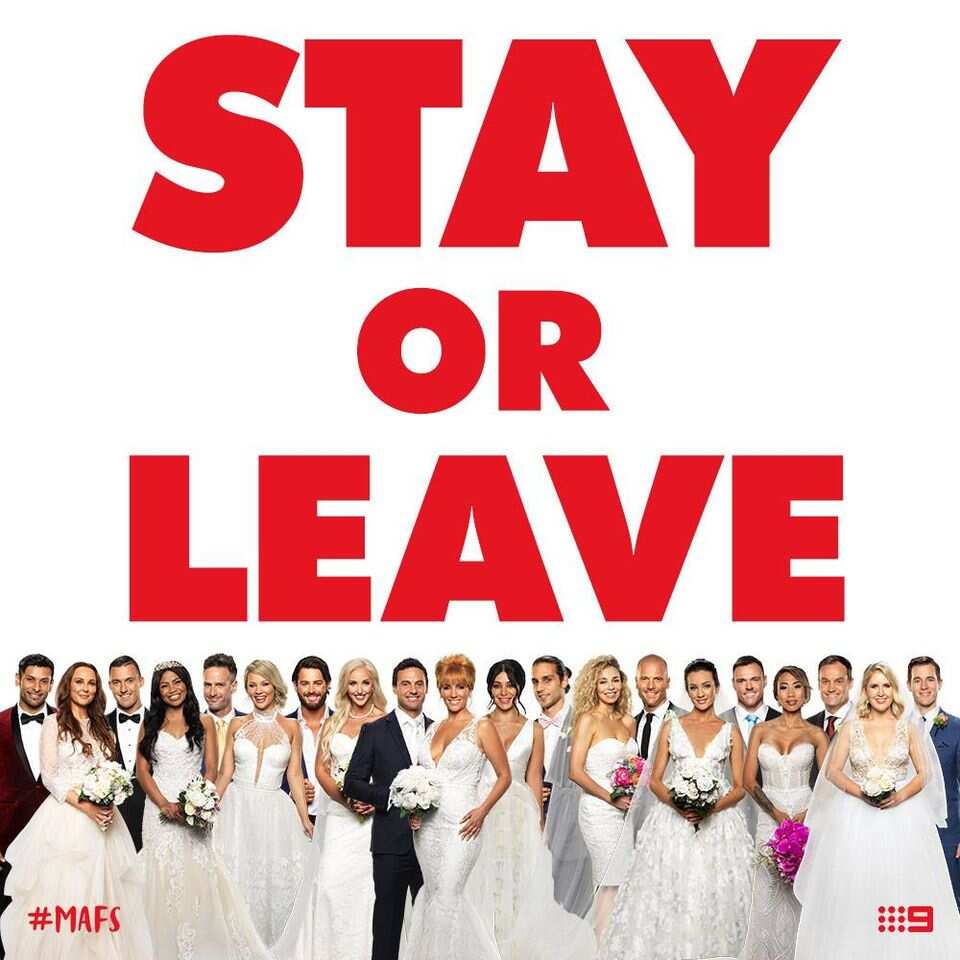 Cheryl Maitland and Jonathan Troughton
Despite not feeling an initial spark, Cheryl tried her best to give things a go with her then-husband Jonathan. But when she admitted that the attraction wasn't there at first, he seemed to give up on making effort and things went from bad to worse at the next group dinner.
Having swapped numbers with another wife in the experiment, Jonathan had clearly checked out. Cheryl wasn't willing to stick around after that, and their chapter as a couple was swiftly over.
Cheryl Maitland and Andrew Jones
Unfortunately, their late start as a couple proved too much to overcome and things took a downward turn pretty quickly. Cheryl felt that Andrew didn't have her back, particularly during a boys night that included some negative discussion about her. As for Andrew, he didn't feel that Cheryl was fully interested in him.
Sadly the initial spark went out, and the pair ultimately decided to go their separate ways before the end of the experiment.
Do Married At First Sight couples get paid?
The Married At First Sight cast receive a stipend for being the show, but it's not much.
As for what that stipend entails, MAFS executive producer Chris Coelen told Reality Blurred that the couples are only given a "nothing stipend," adding,
"We did not want people who were motivated by the wrong things."
But Coelen later talked to The Wrap and clarified that participants are paid something, it is just "almost nothing."
Previous contestants have said otherwise, though. Season 5 Married At First Sight star Nassar Sultan said on Australian TV show Now to Love, via MSN:
"You get $150 for the day, that's it...But on top of that, you have to pay expenses—your living expenses with the woman that you marry. It's not $150 clear. You still have to pay rent if you're renting...and it's 12 hour filming days,"
It may be Married at First Sight, but judging from the numerous breakups, it definitely is not love at first sight.
READ ALSO: Danielle Cohn bio: Age, height, boyfriend, is she pregnant?
Legit.ng covered the life story of popular YouTube sensation Danielle Cohn. Danielle Cohn is no ordinary teenager. The singer is one of the biggest social media influencers in the world. But her life isn't all fun and games; with fame comes controversy, and Cohn continues to be a part of many controversies each day, one of which is about her age.
Danielle Cohn is one of the most famous teens on the planet, and despite the controversies surrounding her, she is still among the most influential people on the planet.
Source: Legit.ng