Dean Koontz best books ranked: Find your new exciting read
"A modern Swift … a master satirist." — Entertainment Weekly says of Dean Koontz, an American author known for his suspense thrillers. Any bibliophile definitely knows who the author is. But, even if you are the biggest bookworm in the world, you may have a hard time ranking Dean Koontz books. Here is a simple ranking of the author's best books that you should definitely read.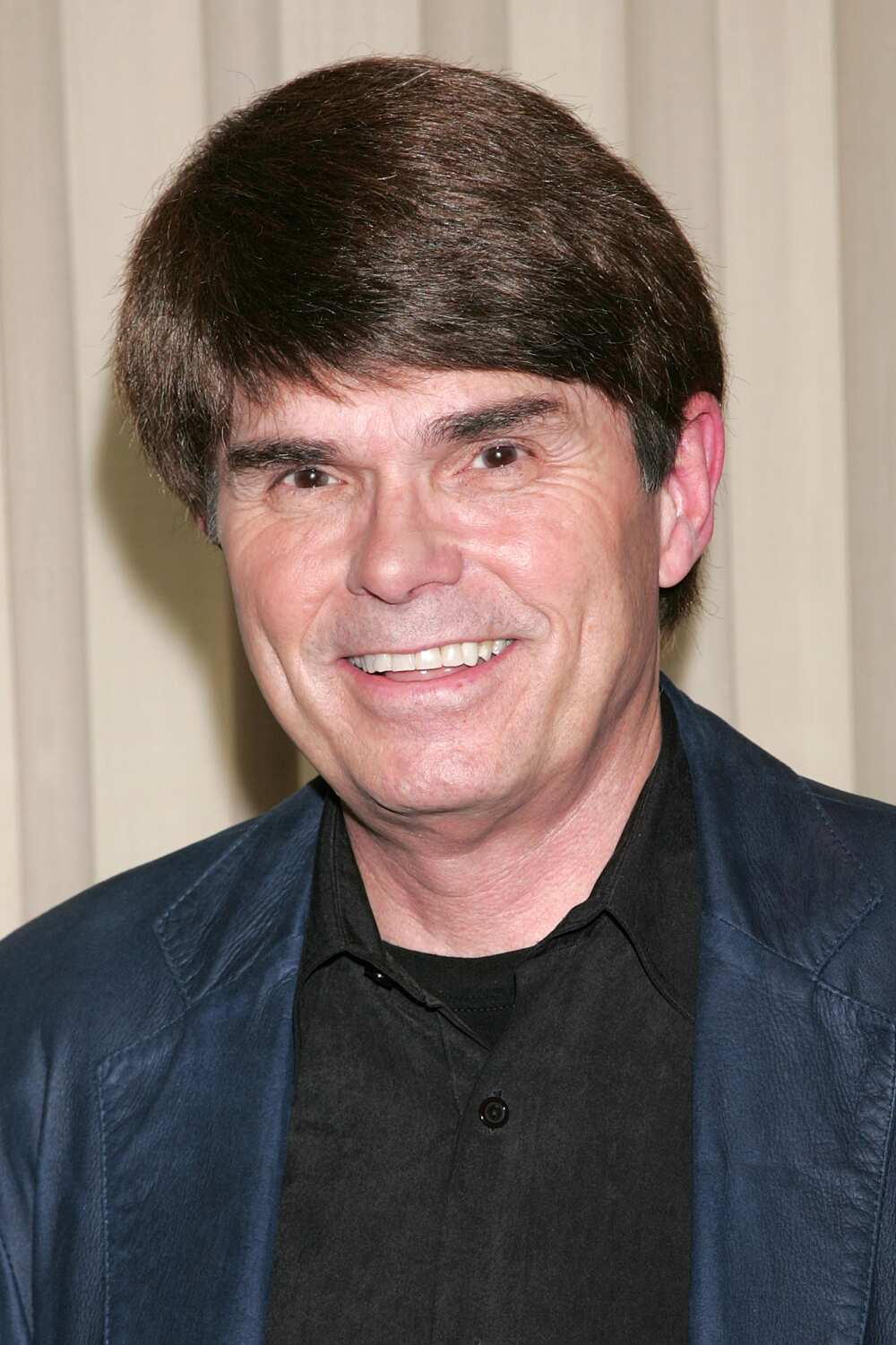 Dean Koontz is an accomplished writer - to say the least. 14 of the author's novels have risen to number one on the New York Times hardcover bestseller list, making him one of only a dozen writers ever to have achieved that milestone.
16 of his books have risen to the number one position in paperback. His books have also been major bestsellers in countries as diverse as Japan and Sweden.
If this does not convince you of the man's prowess, then reading these books by Dean Koontz might change your mind.
Dean Koontz best books
Here is a list of the best Dean Koontz books in order, from the best:
1. Demon Seed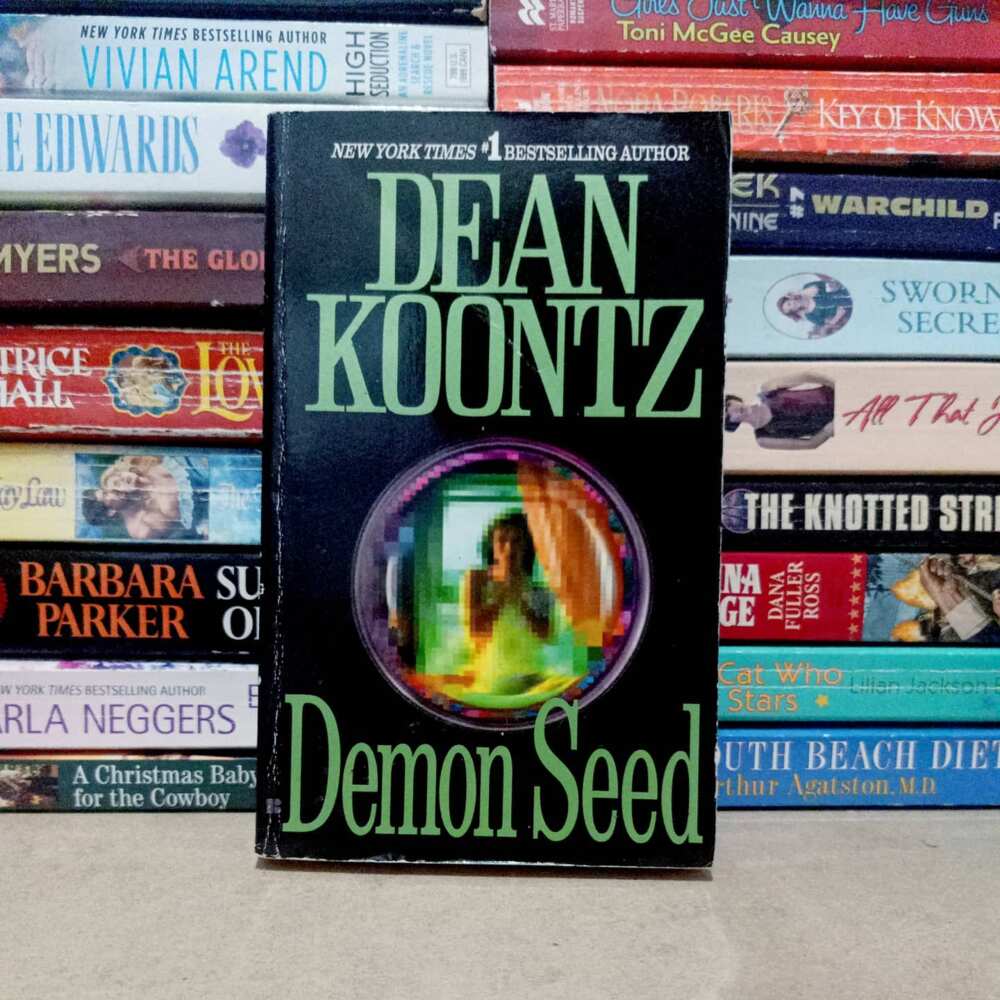 To begin our list of the best Dean Koontz books is Demon Seed. This book is the captivating account of Susan Harris, a wealthy and reclusive divorcée, and the artificially intelligent computer that imprisons her in her home.
This computer, Proteus, has one wish: to live outside the bounds of machinery and experience things as humans do. But the only way "he" can do this is by impregnating Susan with his biologically engineered spawn — and then inhabiting it with his own consciousness.
2. Odd Thomas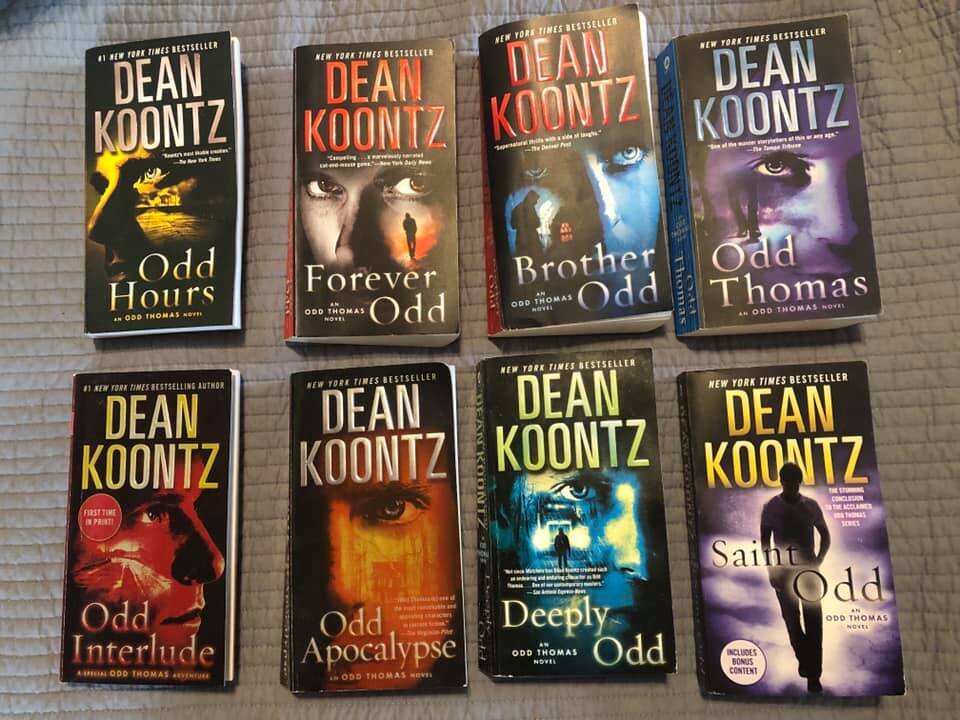 Inspiring five sequels (so far), a series of graphic novels, and a film (starring the late Anton Yelchin), Odd Thomas is arguably Koontz's breakout character.
A young man who can see and speak with the dead, as well as perceive the demon-like "bodachs" that swarm around people fated to be involved in disaster and death, Thomas has kept his abilities hidden, trying to live a simple life.
The story is centered on a strange man Odd meets who is surrounded by more bodachs than Odd has ever seen in one place. It's tense and surprising to follow Odd as he breaks his own rules and investigates, knowing that so many of the creatures means something truly terrible is about to happen.
3. Phantoms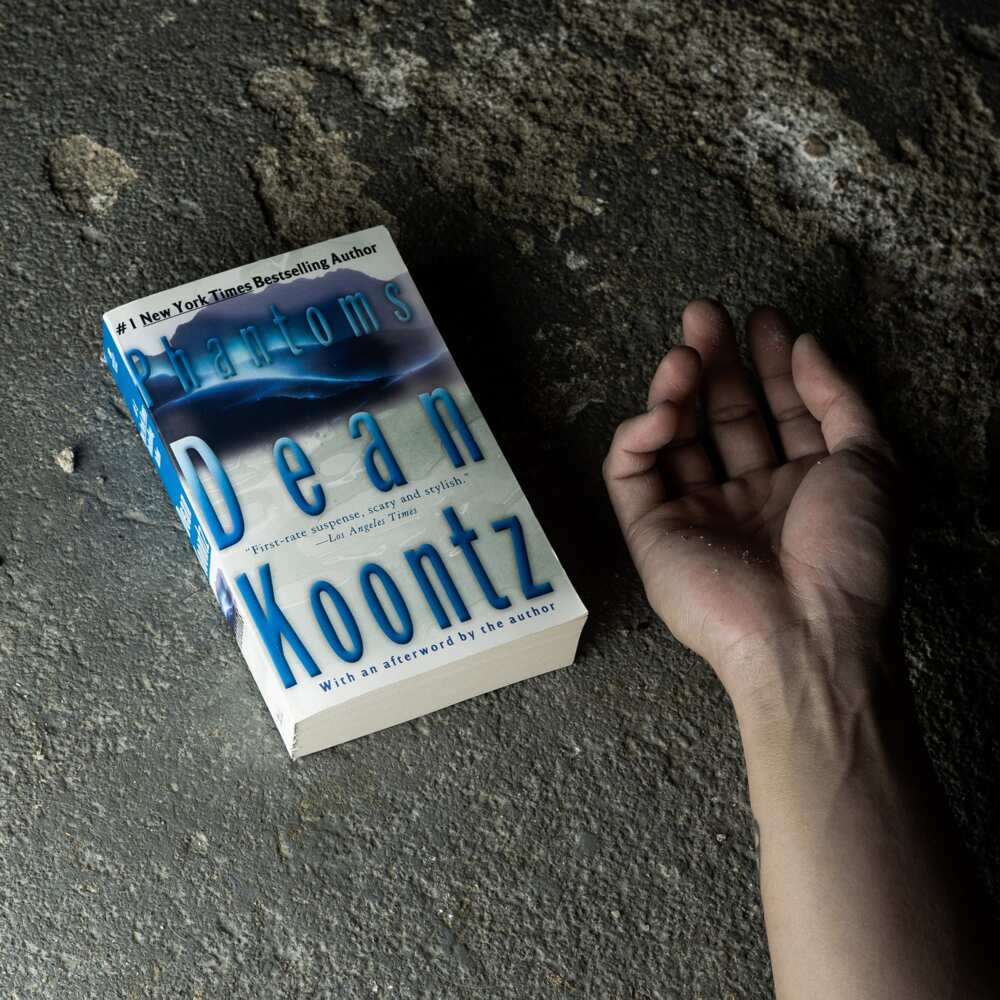 Phantoms follows two sisters, Jenny and Lisa Paige, as they return to Jenny's hometown – only to find it seemingly abandoned. Then, dead bodies start turning up and it soon becomes clear that all the town's inhabitants are either deceased or missing. What could have caused this?
Determined to get to the bottom of the mystery, the sisters enlist the help of the military's Biological Investigation Unit, who are just as baffled. However, this confusion descends to horror when one of the victims leaves them a name from beyond the grave.
Phantoms was adapted into a 1998 movie starring Peter O'Toole, Rose McGowan, Liev Schreiber, and Ben Affleck.
4. Intensity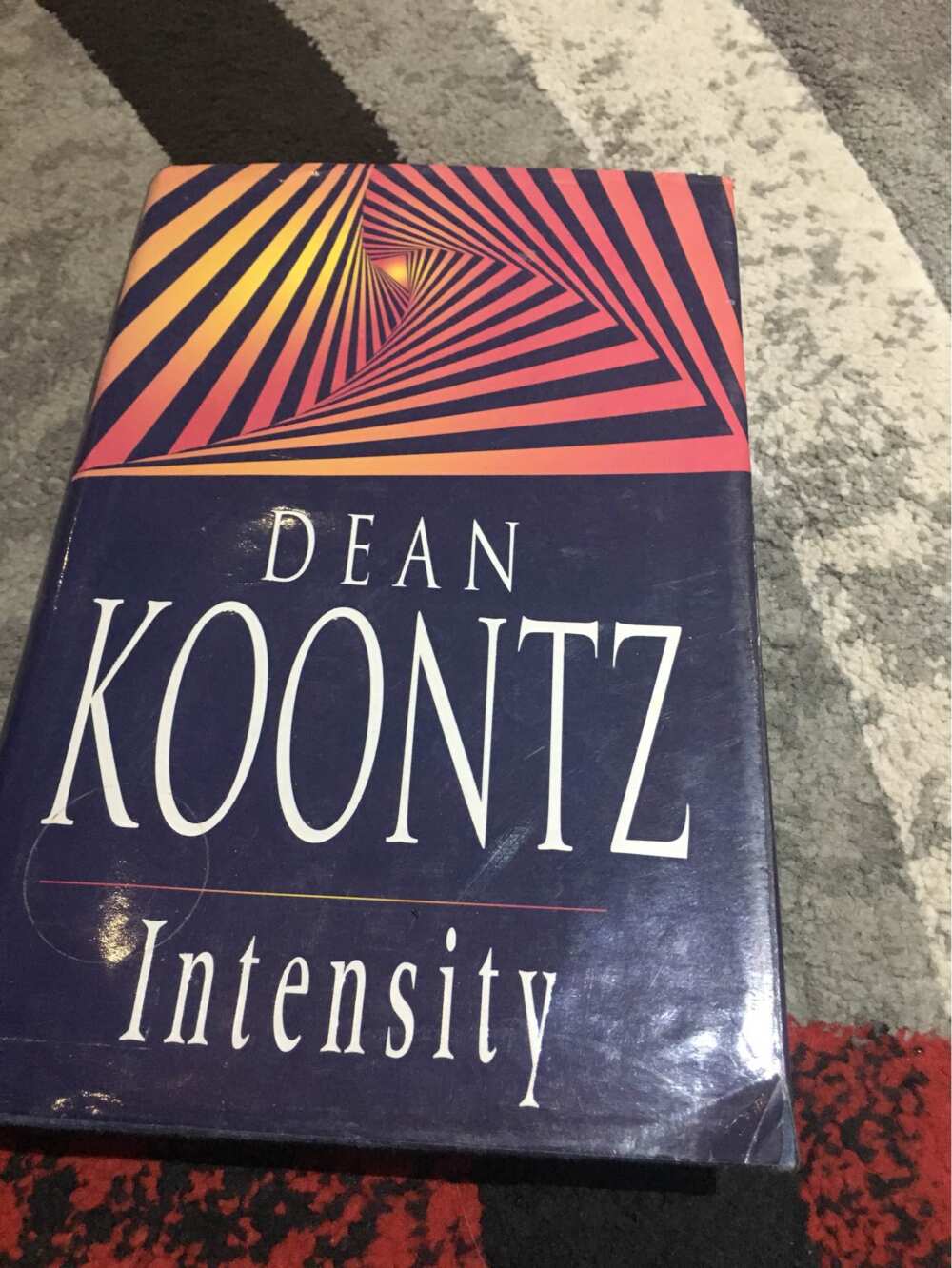 The protagonist is a twenty-six older woman named Chyna that has lately moved to her new house in Napa Valley.
Chyna is a living legend that has toughened herself by confronting and winning over hardship. Thus, she gained immense self-respect and self-confidence.
She experiences a murderer that has entered her house to meet his stern appetites of murdering people around. She awakens somehow, which makes her secured up to conserve the future intended goal of a killer.
Speedy humor combined with decision-making is what Chyna should save herself and others from this murdering monster.
5. Saint Odd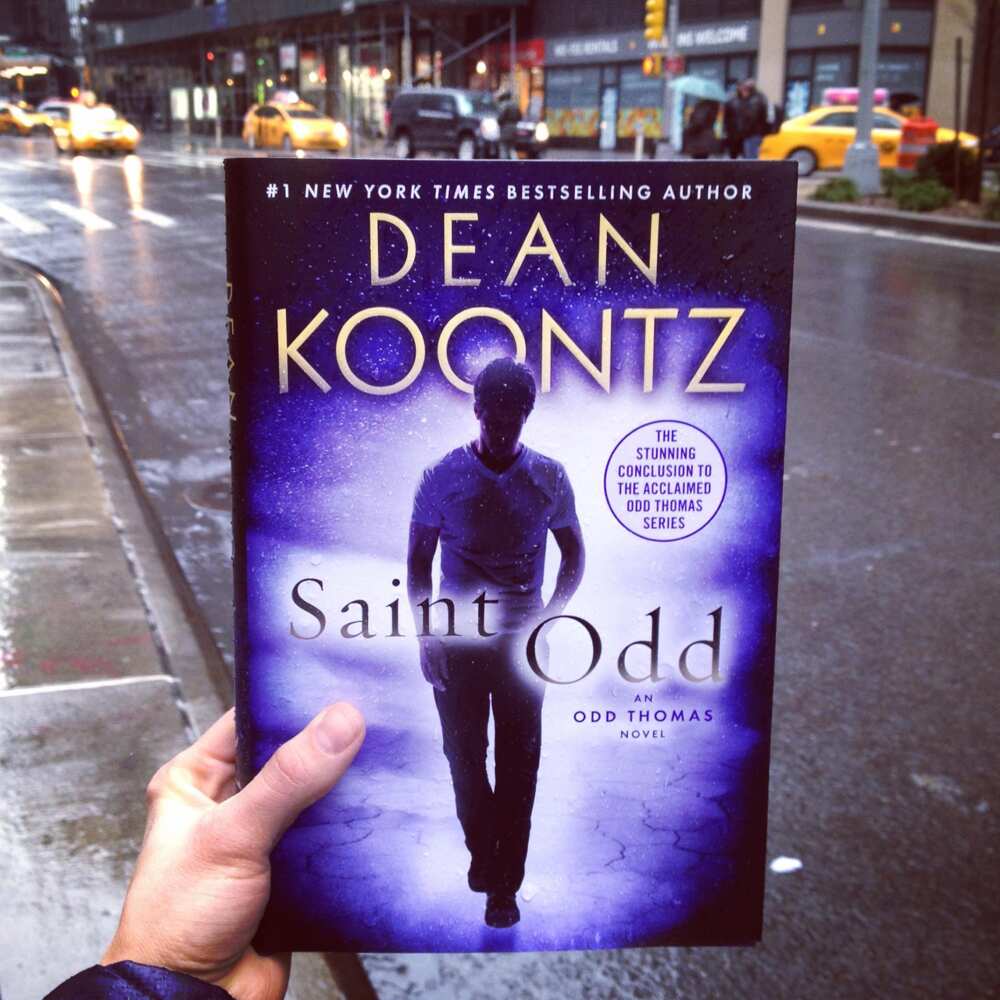 Since Odd Thomas left his simple life in the small town of Pico Mundo, California, his journey has taken him to places strange and wonderful, mysterious, and terrifying.
Across the land, in the company of mortals and spirits alike, he has known kindness and cruelty, felt love and loss, saved lives and taken them—as he's borne witness to humanity's greatest good and darkest evil.
Again and again, he has gone where he must and done what he had to do—for better or worse—with his courage and devotion sorely tested, and his soul forever changed. Every triumph has been hard won. Each sacrifice has taken its toll.
Now, whatever destiny drives him has finally steered his steps home, where those he cares for most surround him, the memory of his tragically lost true love haunts him, and one last challenge—vast and dreadful—awaits him.
For Odd Thomas, born to serve a purpose far greater than himself, the wandering is done. Only the reckoning remains.
6. The Husband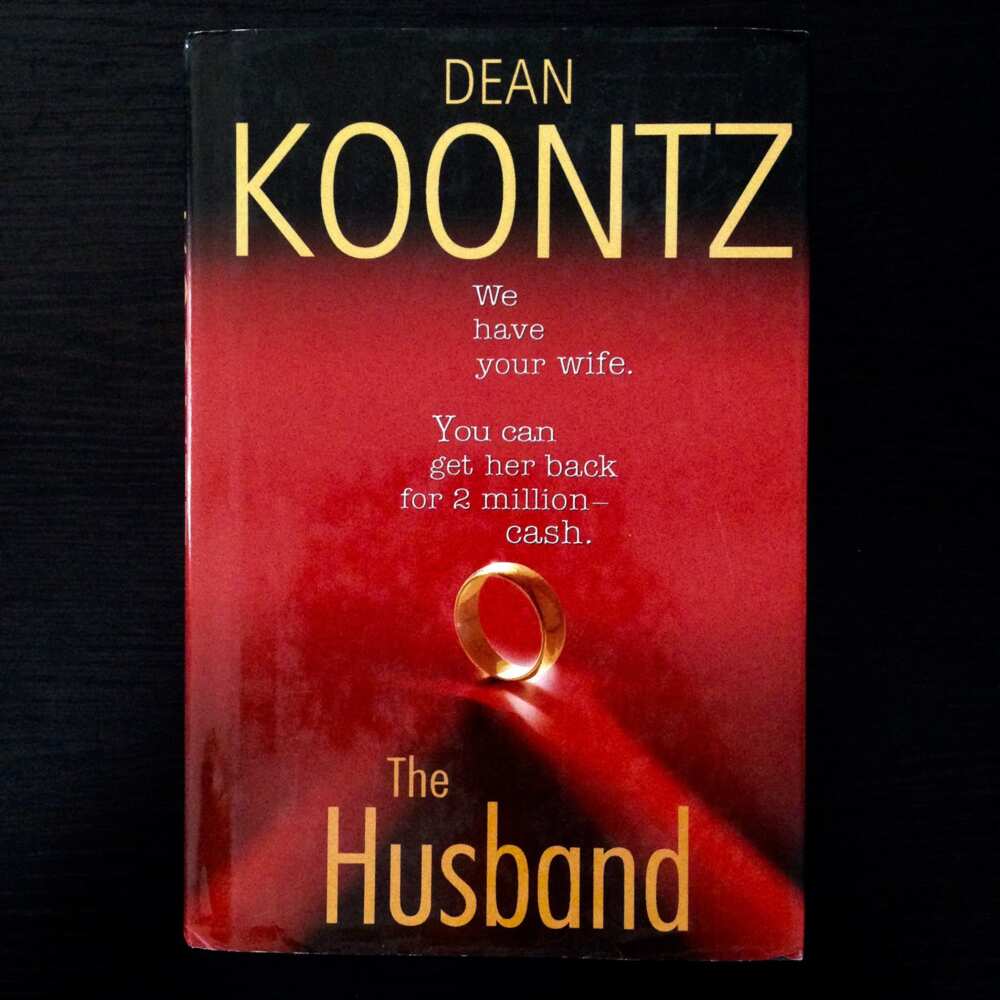 Mitch Rafferty's wife Holly is kidnapped for ransom, and Mitch has to find a way to get $2 million cash to the kidnappers without telling anyone.
Although the kidnap-for-ransom idea is fairly basic, Koontz successfully weaves it into a tale of unbelievable suspense.
7. Night Chills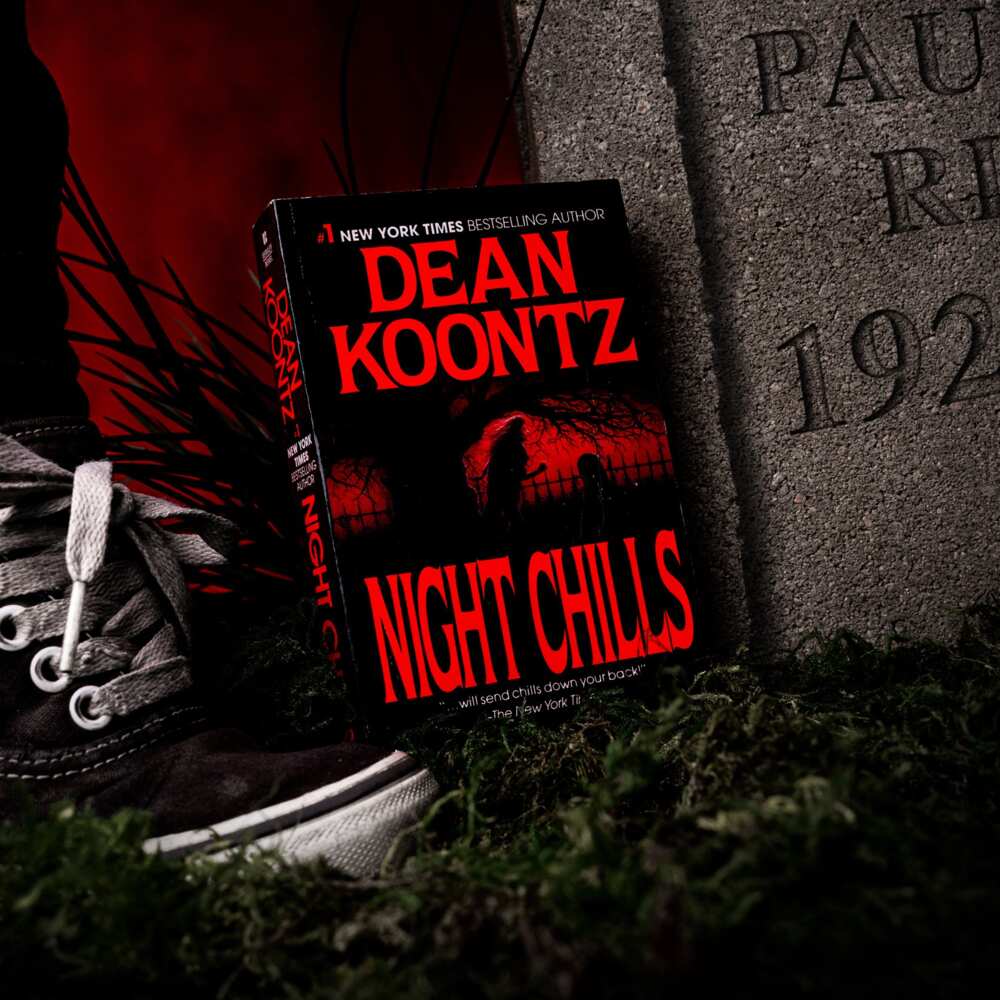 A recurring motif in Koontz's work is the immensely-evil-yet-unknown entity wreaking havoc on innocent people, hence posing a mystery for the protagonists to solve.
In Night Chills, that force compels the citizens of Black River, Maine to commit horrific crimes, assaulting and murdering their own friends and neighbors.
When Paul Annendale and his children arrive in Black River for a camping trip, they have no idea what awaits them — but soon realize they have no choice but to try and fight it.
As they uncover the source of the town's madness and the despicable motives underlying it, they understand that the "night chills" will soon become unstoppable… unless they can take down the men behind the curtain.
8. Watchers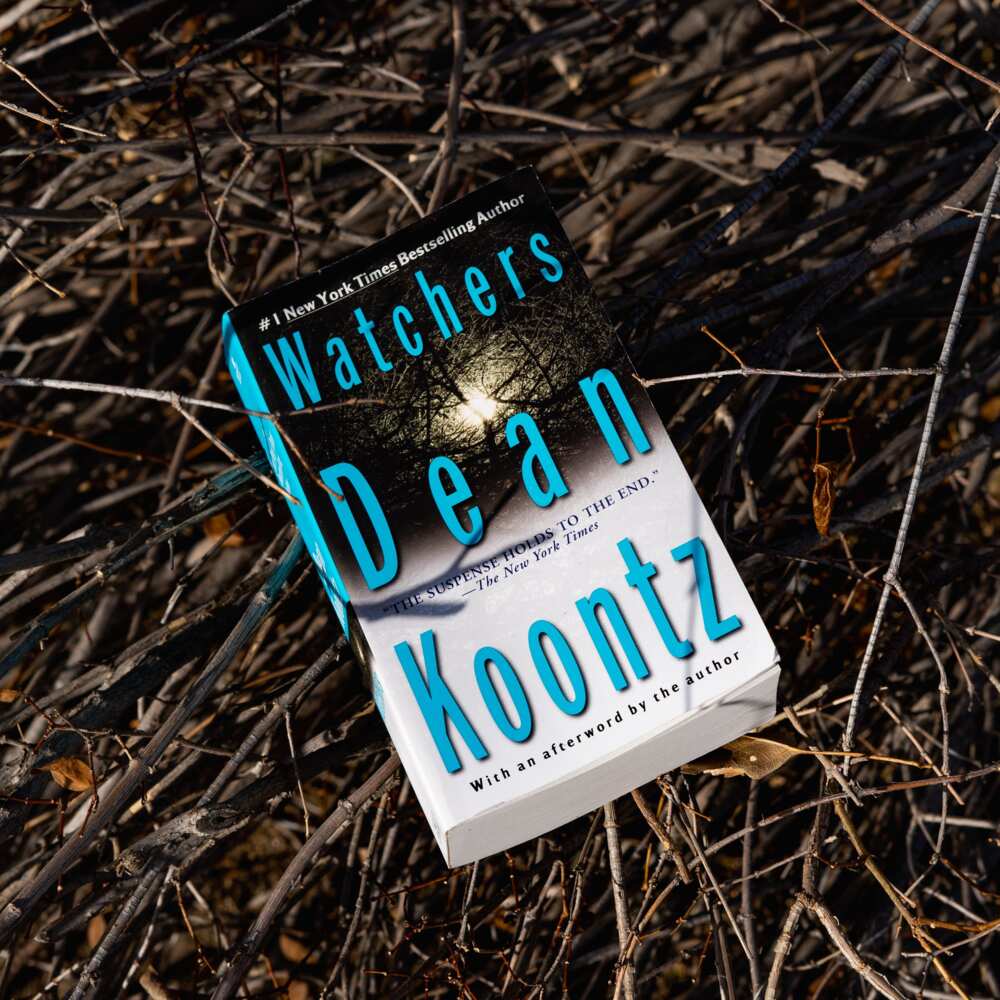 Watchers is the story of Delta Force operative Travis Cornell, who is struggling with depression and existential malaise when he encounters a golden retriever while on a hike near his home.
The dog, who Travis names Einstein, demonstrates intelligence far beyond what's normal for a dog—to the point that the canine is able to communicate the fact that he is being hunted by a horrific entity he calls the Outsider, genetically engineered at the same government lab that birthed Einstein.
Travis helps the lovable dog elude the Outsider, and soon finds himself running from federal agents, a mysterious assassin, and the terrifying Outsider. This is a classic: a slam dunk of a thriller with the added bonus of a delightful doggo you'll wish was yours.
9. Lightning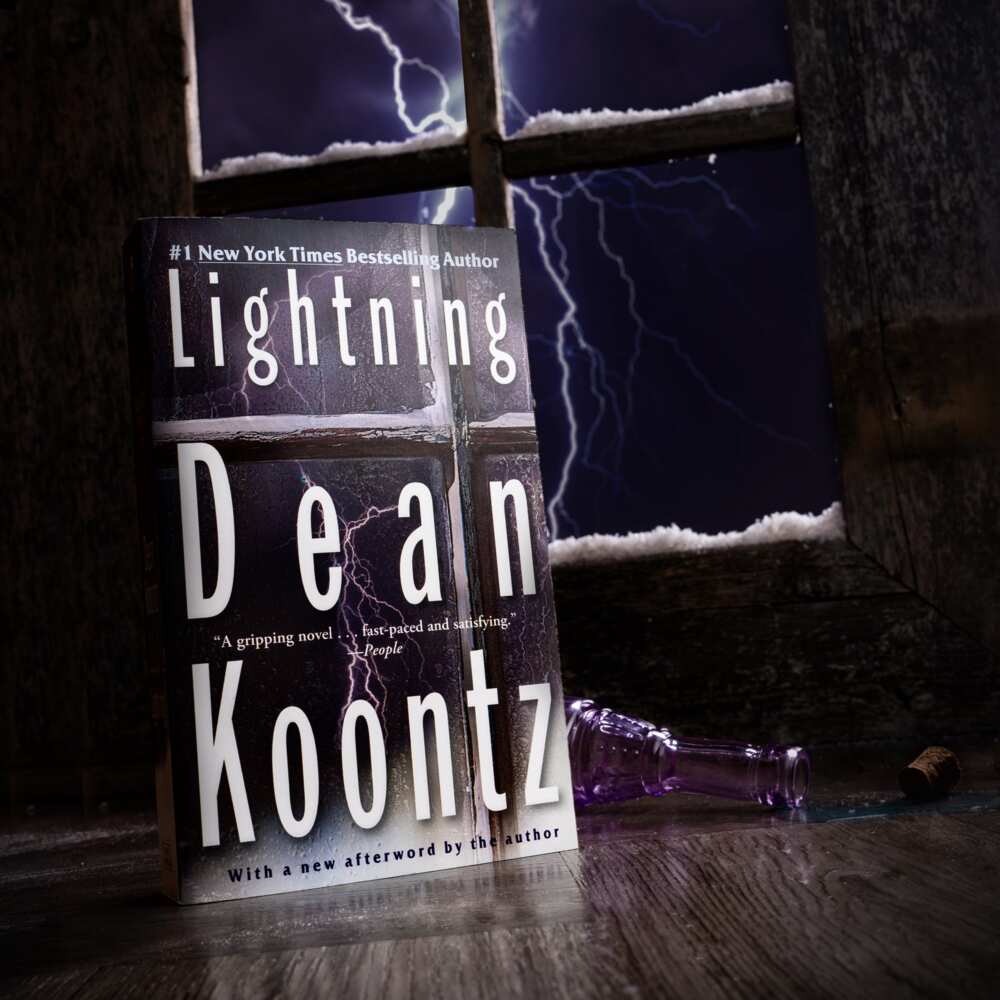 This is one of the most-read books by Dean Koontz. It centres on Laura, a woman in her thirties, who's influenced by events which have happened since her arrival.
Stefan, a mysterious individual, responsible for rescuing her, keeps the suspense alive by yanking her from life-threatening scenarios. Lightning is a great all-natural suspense thriller which keeps everybody interested until the end.
10. Mr. Murder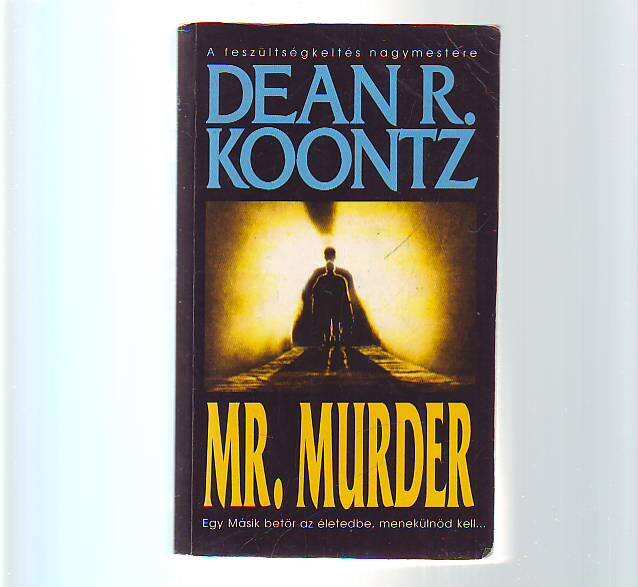 This novel features a semi-autobiographical character named Marty Stillwater, a bestselling mystery author just like Koontz.
Marty appears content with his life, but he's actually haunted by a mysterious link to a genetically engineered assassin called "The Killer," who goes around the United States and kills not just his target victims, but also everyone who stands in the way.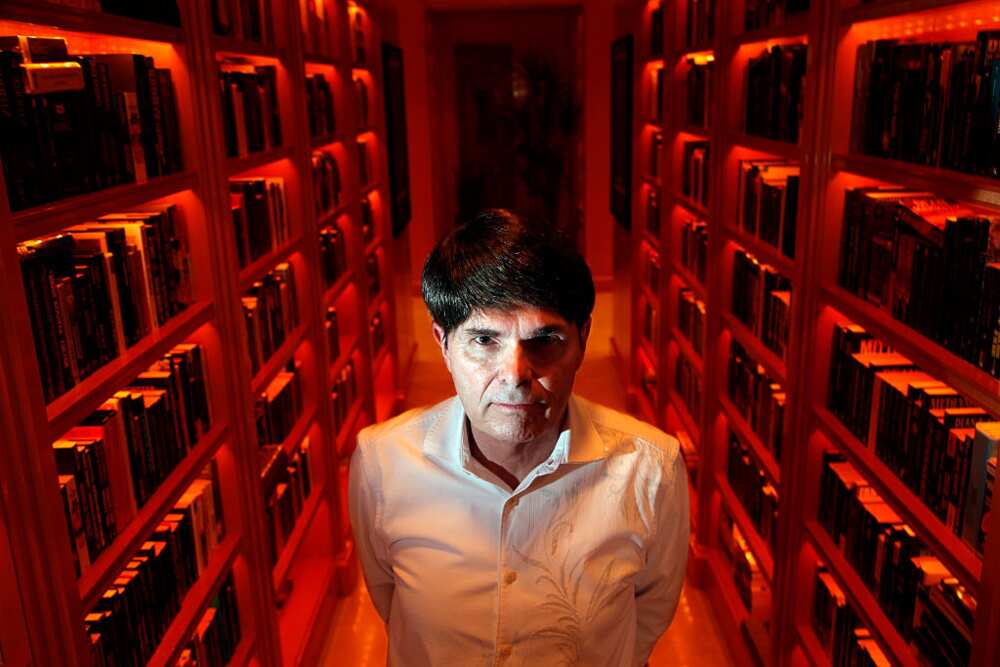 Dean Koontz new book
The author's newest book is Elsewhere. The author is set to release the thriller Elsewhere on Oct. 6th.
Elsewhere follows a father and daughter who come into possession of a very mysterious object, which the local eccentric who passed it on to them called "the key to everything." The key comes with a warning that it must never be used, but of course, that doesn't exactly happen.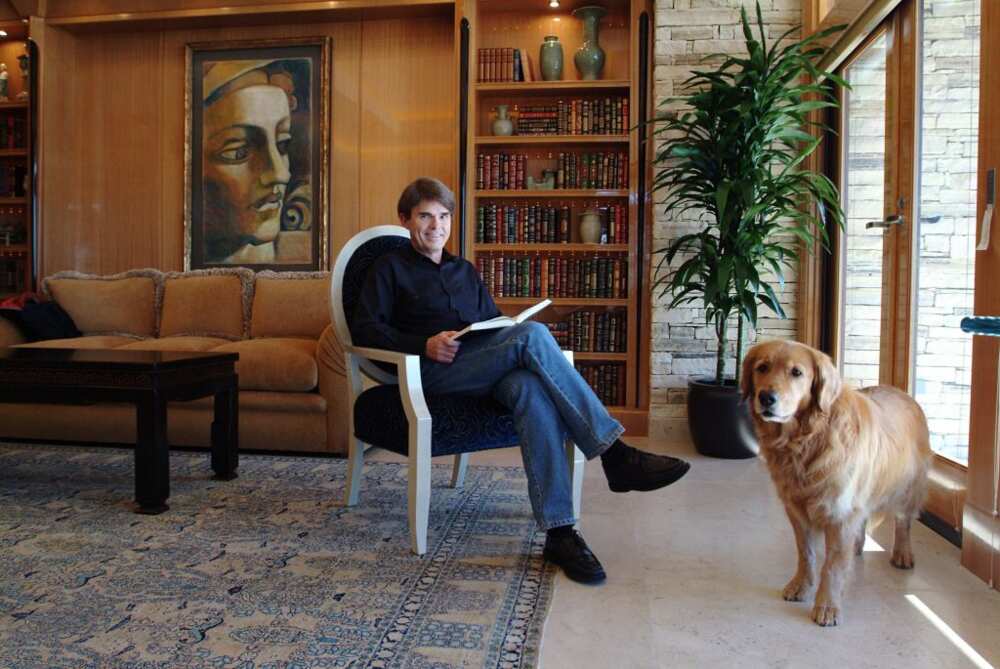 Dean Koontz movies
Movies based on Dean Koontz novels include:
1977 - "The Passengers" aka "The Intruder" (1979 video release)
1977 - "Demon Seed"
1988 - "Watchers"
1990 - "Whispers"
1990 - "Watchers II"
1990 - "The Face of Fear"
1991 - "The Servants of Twilight"
1994 - "Watchers III"
1995 - "Hideaway"
1997 - "Intensity"
1998 - "Mr. Murder"
1998 - "Phantoms"
1998 - "Watchers Reborn" aka "Watchers 4"
2000 - "Sole Survivor"
2001 - "Black River"
2013 - "Odd Thomas"
Here's a challenge for you - try reading all the novels on this Dean Koontz book list and tell us if you agree with our ranking.
READ ALSO: Top 10 best Stephen King books of all time: Definitive ranking
Legit.ng compiled a list of the 10 best Stephen King books of all time. Don't know who Stephen King is? He is a well-known American author of fantasy, suspense, supernatural fiction, and horror books.
Throughout his career, King has written numerous books, some of which have been adapted into television series, comic books, miniseries, and feature films.
Source: Legit.ng