Visa ban: Extend it to their family members, Nigerians back US, UK
Following the federal government's anger towards the visa ban against electoral offenders in Nigeria by the United States of America and the United Kingdom, Nigerians on social media have voiced their support for the western countries.
PAY ATTENTION: Click "See First" under the "Following" tab to see Legit.ng News on your Facebook News Feed!
According to many Nigerians who voiced their support on Facebook, the western countries have the right not to give visas to anybody they don't want to give it to.
Others also said the western countries should extend the ban on families of politicians as well as any corrupt politician.
Here are reactions from Nigerians:
Toni Tony: Please other countries of the world should join the US and UK to impose this ban on our wicked political leaders. They will oppose it because they have emasculated and destroyed this country Nigeria.
Olumide Ajayi: They will never see the needed insight in this measure and international signal to the nation. They will be complaining instead of making their own country a great abode for Americans to rush to as they are doing. Africa is suffering, Nigeria is gone.
Chimezie Nnamdi: EU UK and the US have the right to prohibit some individuals from entering their soil, the ban should be extended to some other corrupt minds ASAP.
Monday Ibrahim: What is taking you people there, can be made available here if not for your corrupt tendency. Nigerian politicians!
Akorede Oladipo: Must they travel to UK or US? They should stay in their country where they have developed very well. Signing is still ongoing for the rest of you to be banned.
Ayo Adekunle: I will never agree with FG, let them watch their steps. The world is looking at us. Whatever they do, there are always repercussions.
OK Augustine: If you cannot maintain your sovereignty, another country will help you do it.
Nnamdi Daniel: FG is reacting to this because the politicians are affected also. If it were the citizens alone, they won't do anything. replicate what you see abroad in Nigeria, then you don't need to concern yourself over any travel ban.
Matthew Iliambee Adi: The FG and their rigging affiliates in Kogi, Kano, Osun, Bayelsa, Imo (via supreme court), Ekiti, etc should know that they can't eat their cake and still have it. They should just enjoy the spoil of their rigged offices but be prepared to face the anger of the international community, period!
Lovina Tuku: What is special there in outside country was build by their leaders. Please help me tell Nigerian government to build and design our country as well. if not, even Cameron will soon start restrictions.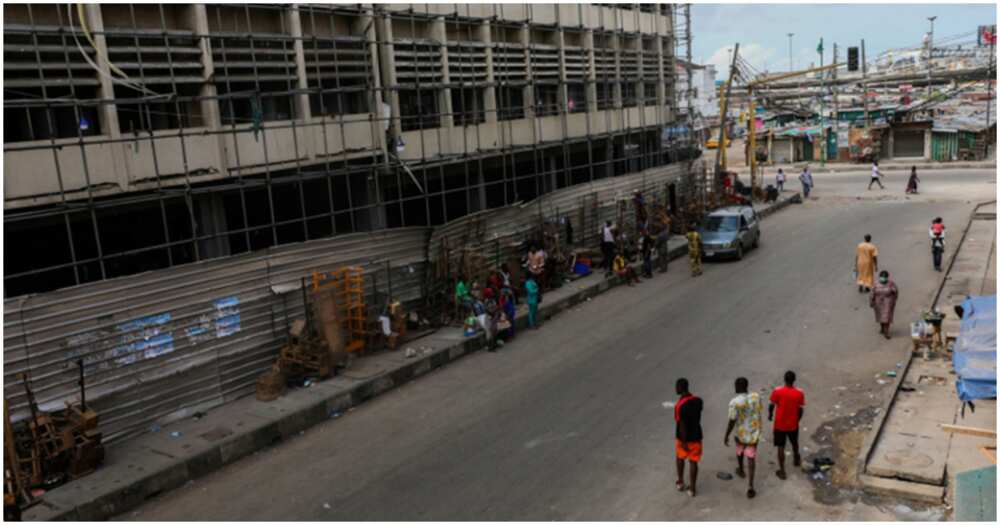 Meanwhile, Legit.ng had reported that the Kogi government kicked against the recent visa ban imposed on politicians alleged to have rigged the November 2019 election in the state by the United States of America.
The US government had on Monday, September 14 slammed a visa restriction on some individuals for allegedly rigging the November 2019 governorship elections in Kogi and Bayelsa states as well as in the run-up to the September and October 2020 Edo and Ondo governorship polls.
5 years after, Nigerians speak about Buhari's administration | - on Legit TV
Source: Legit.ng