LIVE UPDATES: Edo governorship election begins
Residents of Edo state on Saturday, September 19, began the process of choosing who will govern the state for the next four years.
There are 14 governorship candidates participating in the election, but the incumbent governor, Godwin Obaseki of the Peoples Democratic Party (PDP), and Osagie Ize-Iyamu of the All Progressives Congress (APC) are believed to be the top contenders in the race.
Records at the Independent National Electoral Commission (INEC) indicated that 1.72 million people are eligible to vote in the election, while 483,796 eligible voters will not participate in the poll for failure to collect their Permanent Voter Cards (PVCs).
Legit.ng reporters are currently on the ground to keep you updated about all the happenings in the Edo governorship election.
Voting has ended and collation of results has commenced
Voting in the Edo governorship election ended by 2.30pm and collation of results in the various polling units has commenced.
Ize-Iyamu says he will monitor the election from Benin
The APC governorship candidate, Ize-Iyamu has said he will monitor the collation of results from Benin because network reception in his village is poor.
INEC national commissioner supervises voting during the Edo governorship election
A corps member has been arrested for compromising the electoral process
Vote buying, technical issues reported in Edo governorship election
Edo deputy governor, Philip Shaibu votes at his polling unit
Philip Shaibu, the deputy governor of Edo state has ballot at Ward 11, unit 5.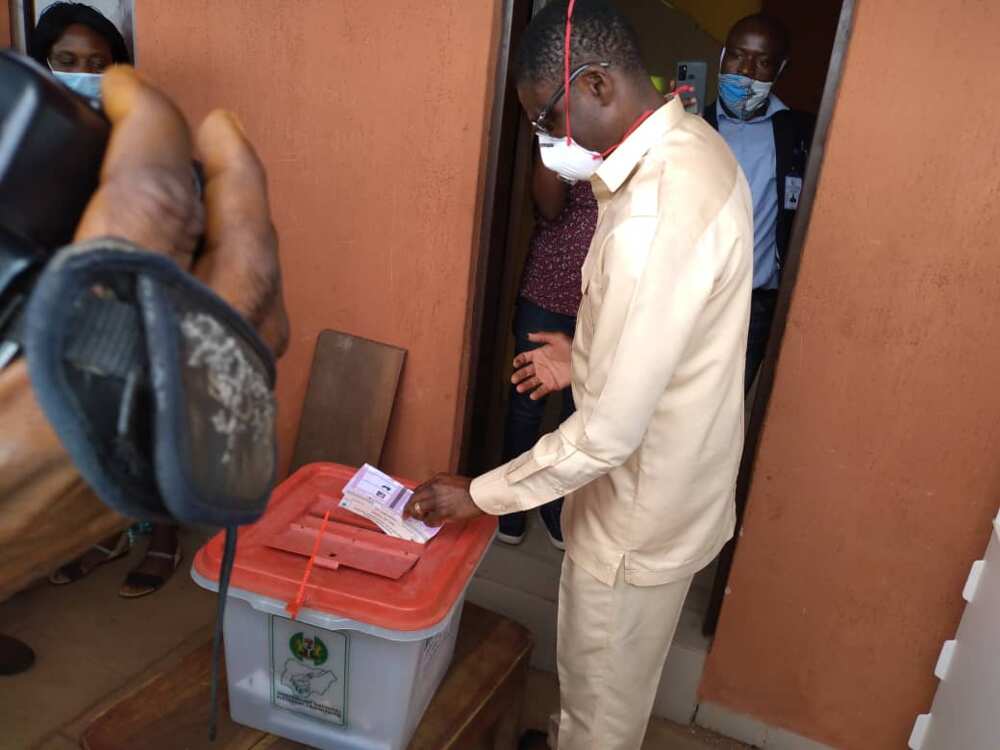 Gani Audu, that APC deputy governorship candidate has arrived at his polling unit
The deputy governorship candidate of the APC, Gani Audu has arrived at his polling unit.
Voters having a disagreement
Adams Oshiomhole votes at his polling unit
The former chairman of the APC, Adams Oshiomhole has cast his vote at his polling unit - 001, Ward 10, Iyamho, Etsako West LGA.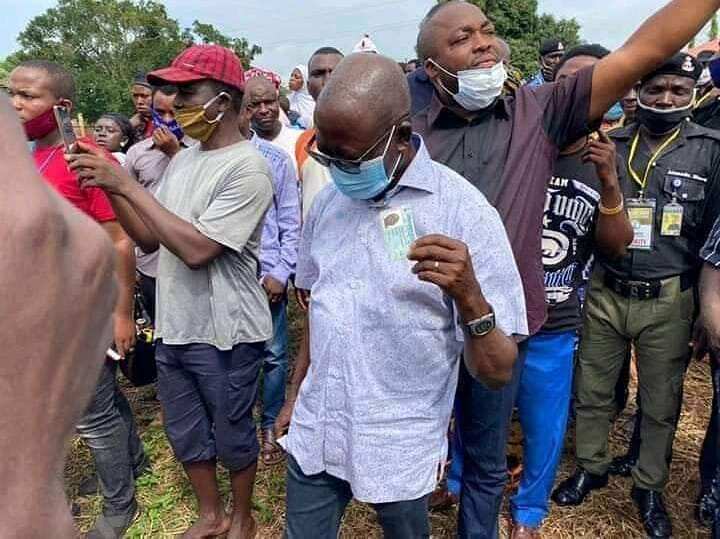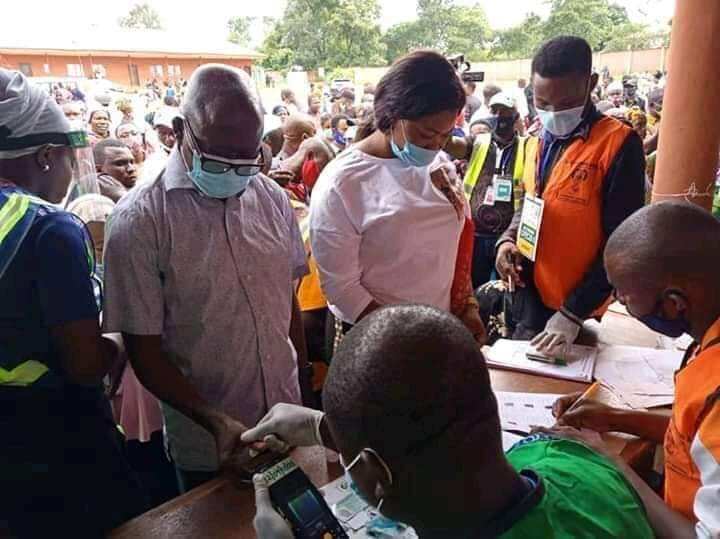 PDP claims that card readers are not working in Governor Obaseki's stronghold
The PDP has alleged that card readers are now working in areas considered to be Governor Godwin Obaseki's stronghold.
Obaseki's media aide, Crusoe Osagie also alleged that there is deliberate election manipulation in areas where the governor is popular.
Governor Obaseki arrives his polling unit
The governor of Edo state, Governor Godwin Obaseki has finally arrived for accreditation and voting.
He arrived at his polling unit at around 10.24am accompanied by aides.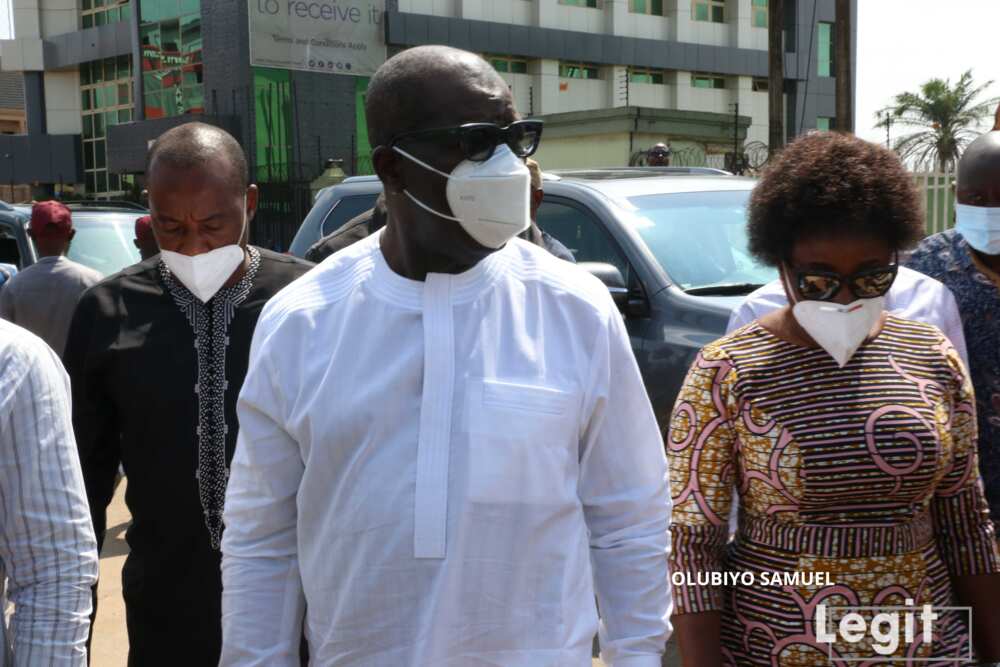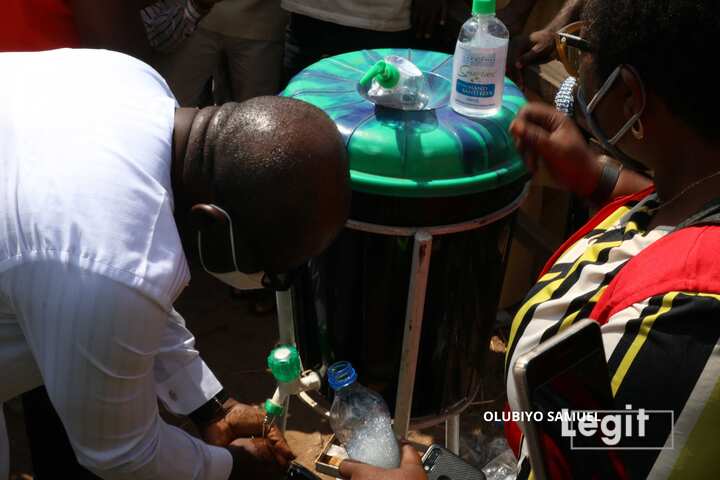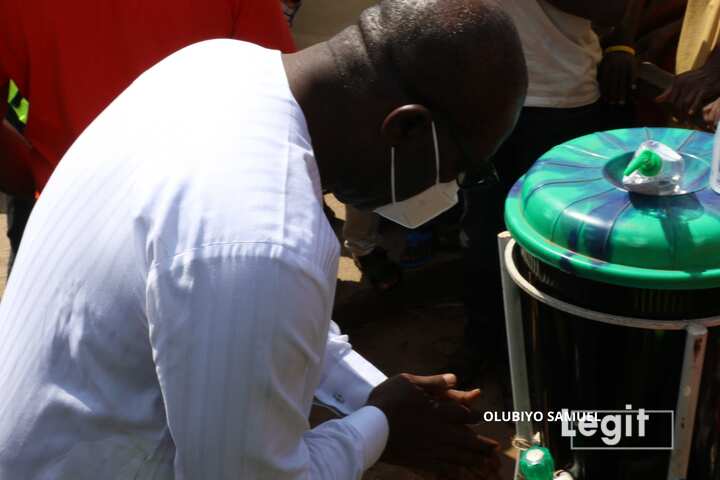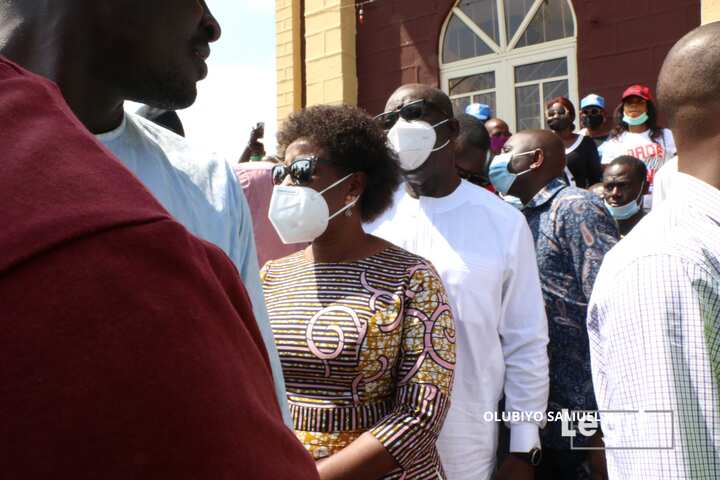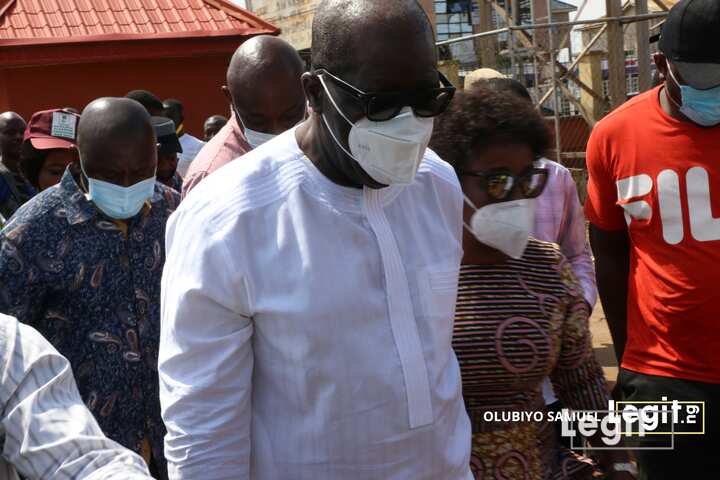 Governor Obaseki speaks after voting.
Some polling units are yet to start voting
A blind voter casts his vote
A blind voter casts his vote in Unit 20, Ward 4, at United Baptist Church, Benin City, Oredo local government area.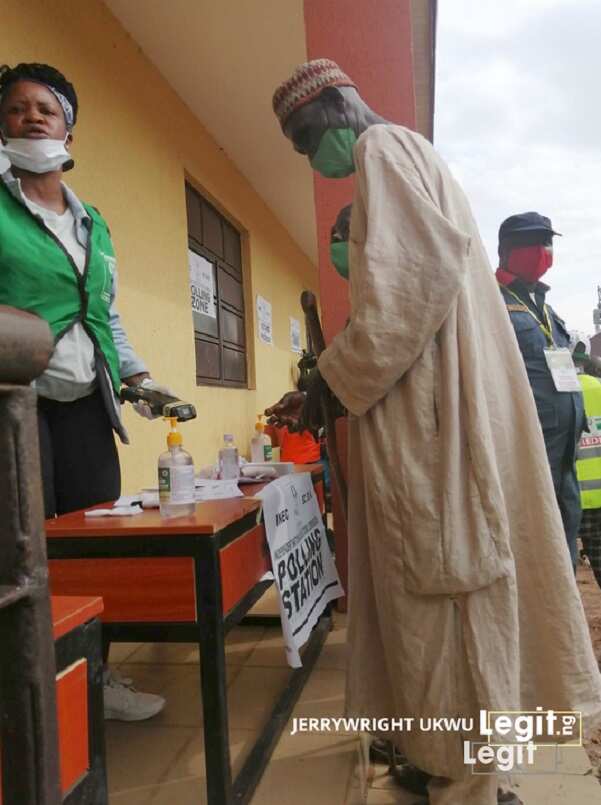 APC candidate, Ize-Iyamu votes
Voting has already commenced in some polling units in the Edo state.
The candidate of the APC in Edo state, Osagie Ize-Iyamu has just cast his vote.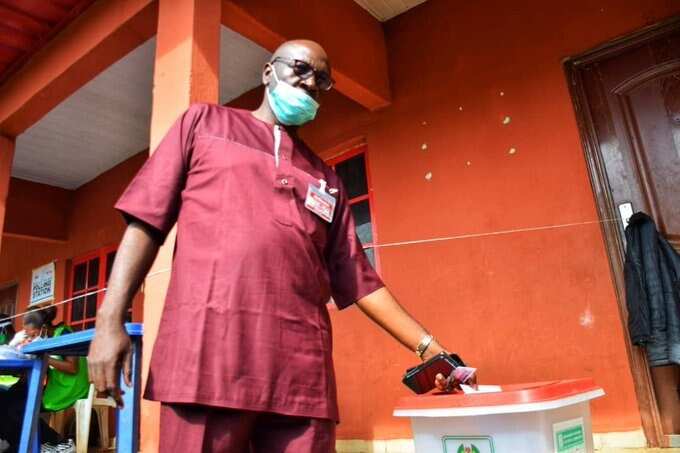 Edo voters disclose who they would be voting for in the governorship election
Voters in Edo state have disclosed the reason why they have resolved to vote for their respective candidates.
Police detain election observers
Police officers from the Irrua division have arrested and detained the Centre for Democracy and Development observers led by Mr. Eric Eniogboria covering Esan Central local Government area in Edo state.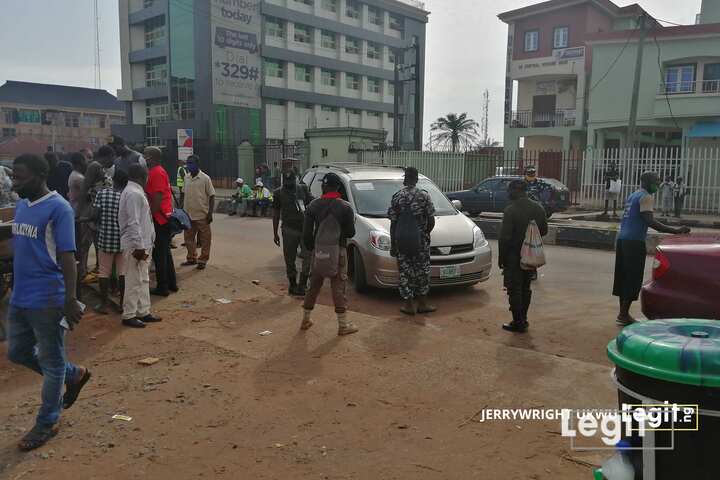 Some voters are ready for the election process
Voters in Ohordua Eguare Primary School (Ward 4, PU 001), Esan Southeast LGA are ready to vote.
Voters ignore physical distancing rules in Edo state
Observation by Legit.ng reporters in Benin City shows that most voters have ignored the rules of physical distancing in the Edo governorship election.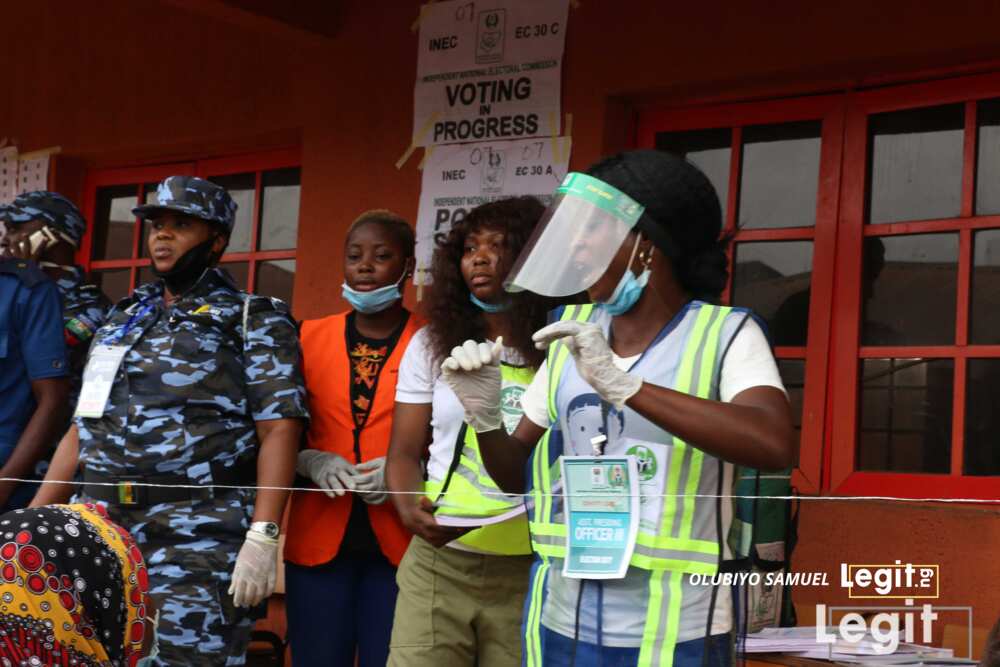 In the 3 polling units visited by Legit.ng in Oredo local government area, voters were seen packed on queues and not starting 2 meters apart according to the NCDC guidelines.
Before the commencement of the voting process, INEC officials took time to remind the voters of the need for physical distancing, but it has been largely ignored.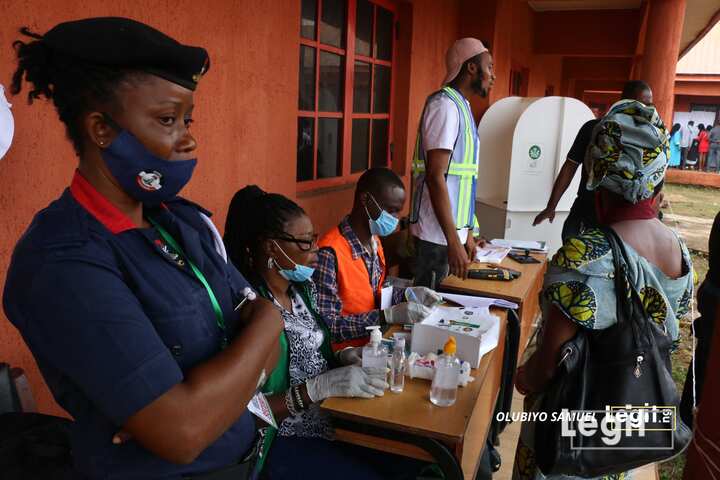 An INEC official who spoke to Legit.ng at polling unit 20 in United Baptist Church, Ward 4, stated that people were eager to vote and refused to adhere to the instructions.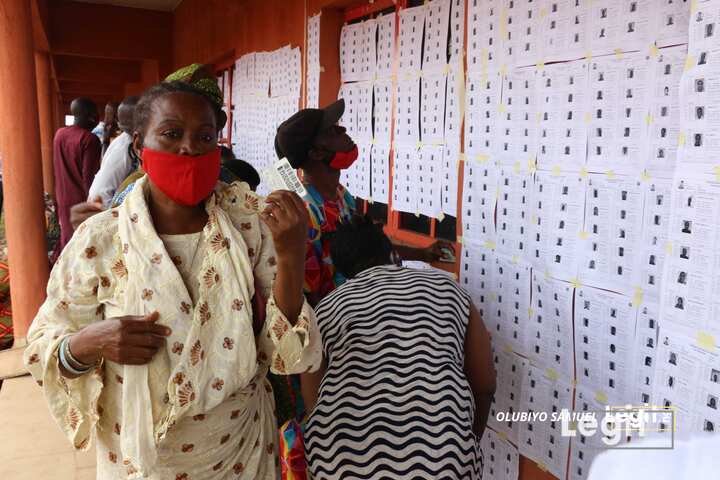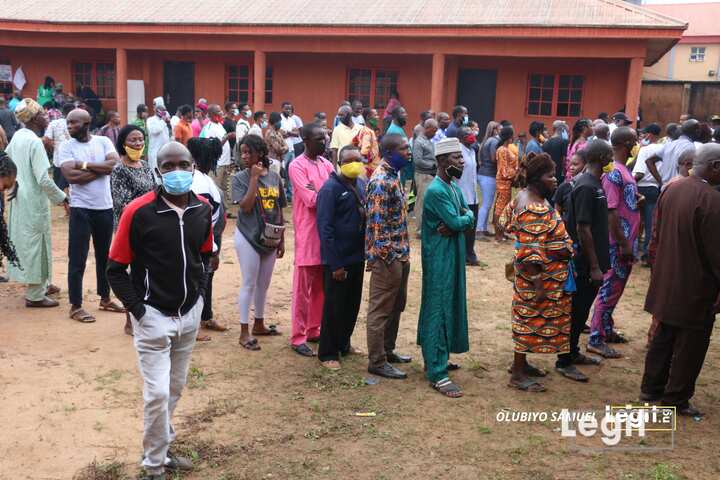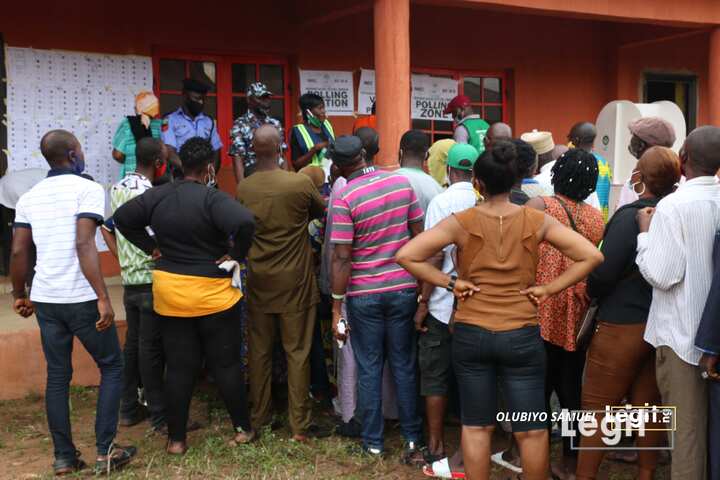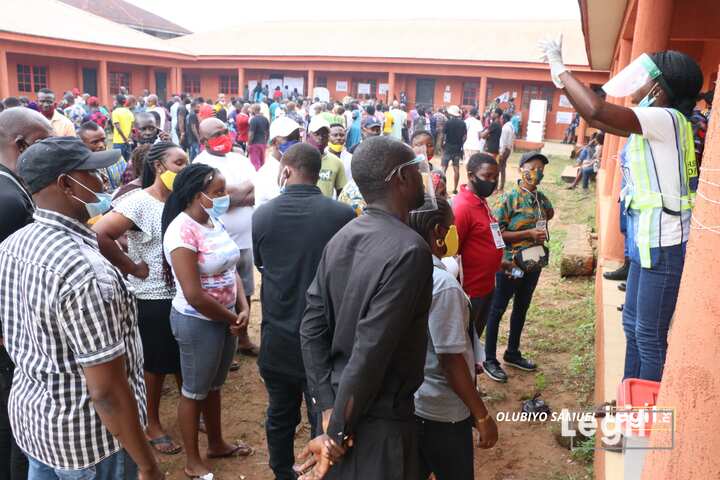 Police detain cars in Benin City
The Edo state commissioner of police, Lafimihan Adeoye led policemen to detain dozens of cars heading to polling units in Water Resources, Ugbor, Benin City.
Legit.ng recalls that the police had restricted vehicular movement in Edo state to check the movement of political thugs and other criminally-minded people from disrupting the electoral process.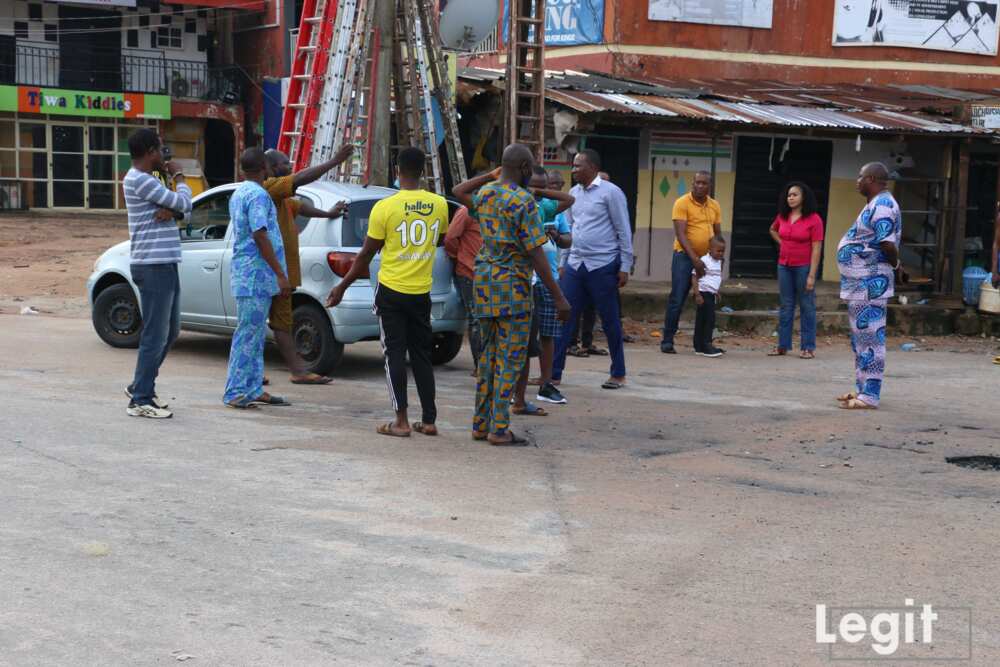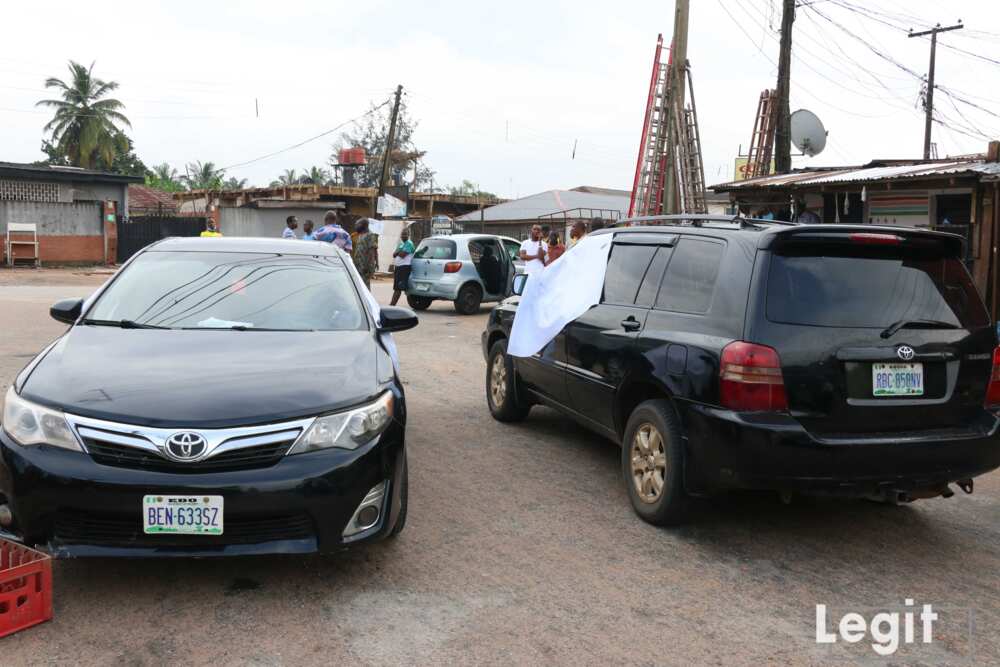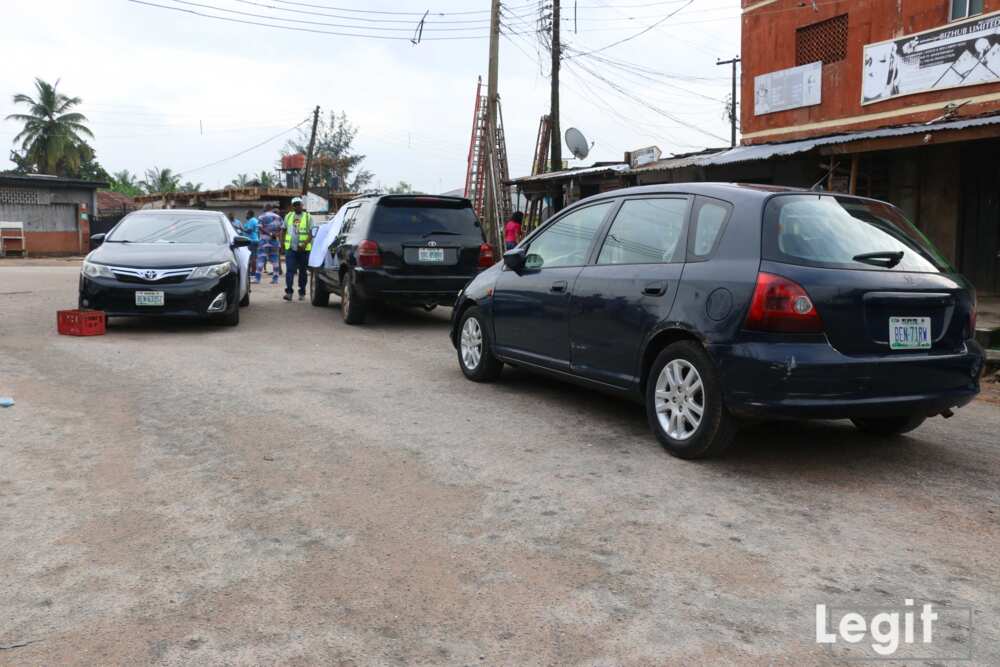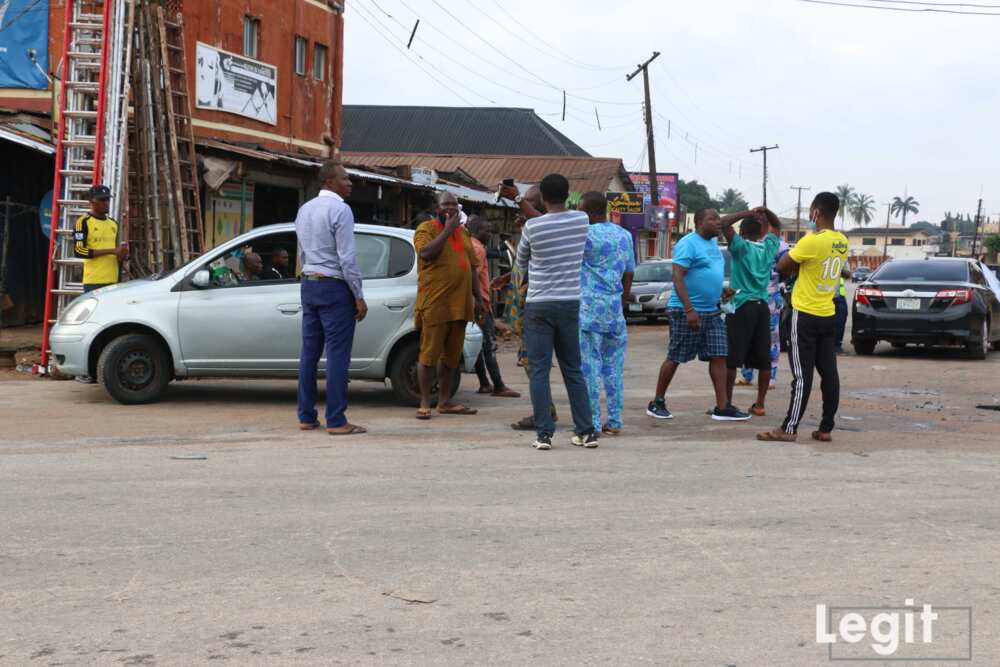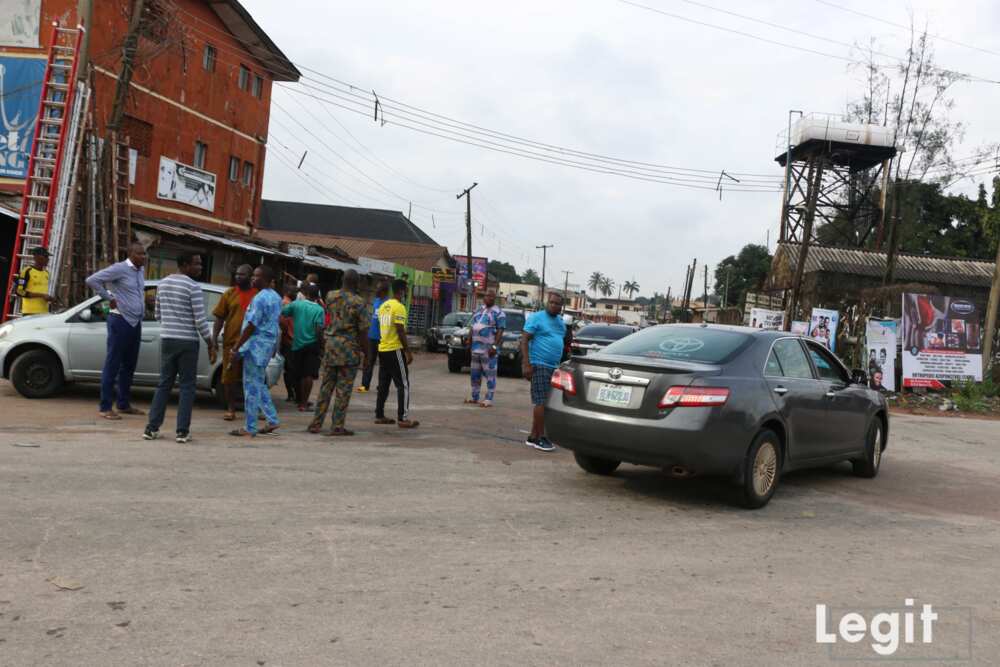 Election materials arrive Oredo local government area
Officials of INEC have distributed election materials from Ward 002 in Oredo local government area to various polling units.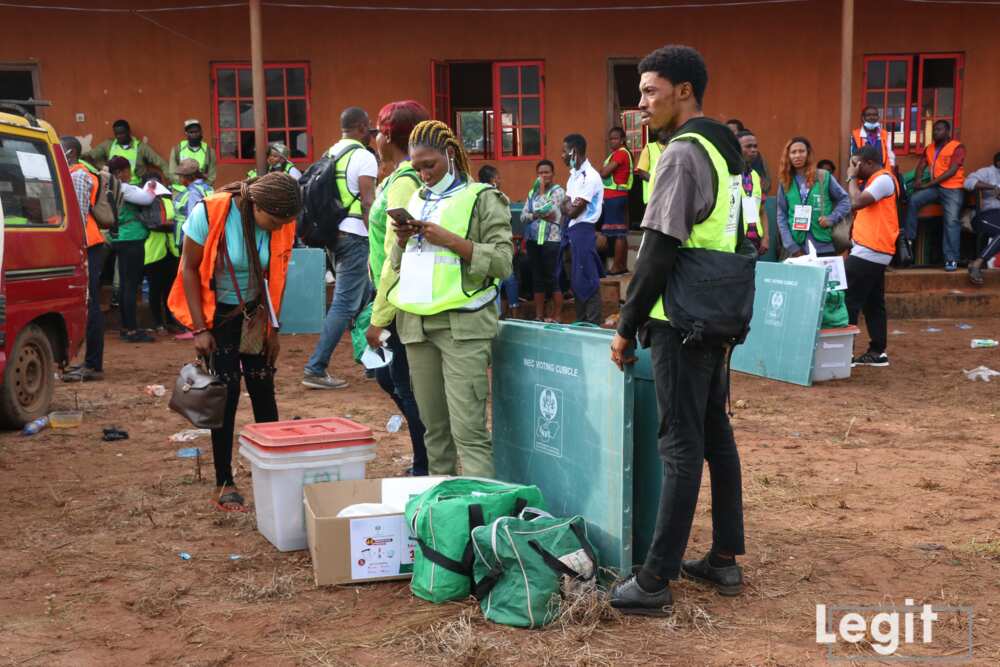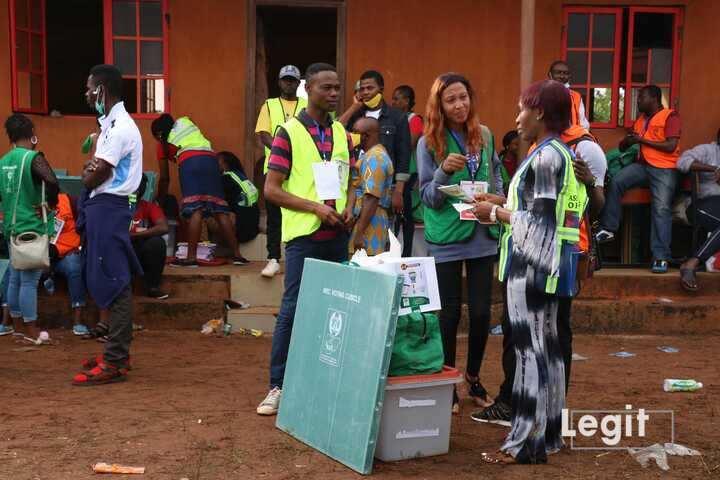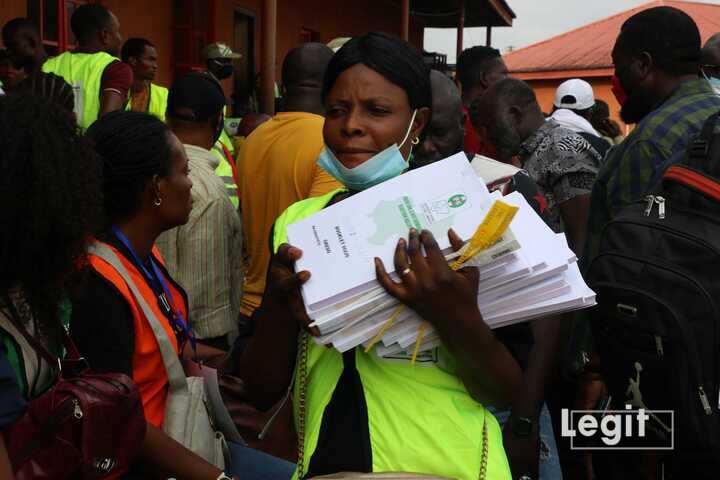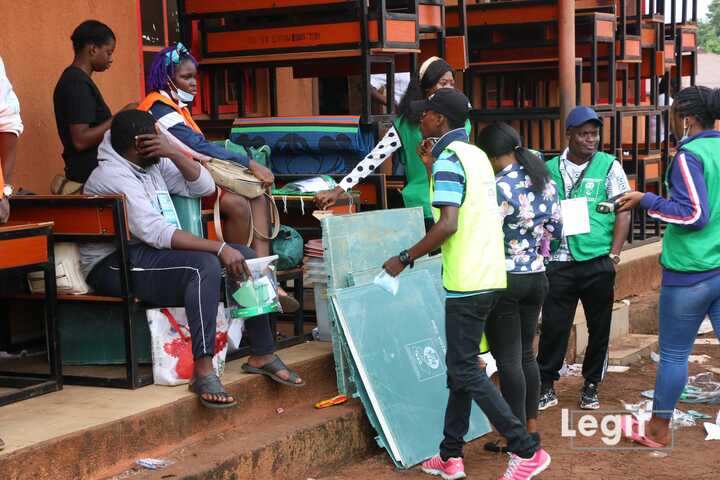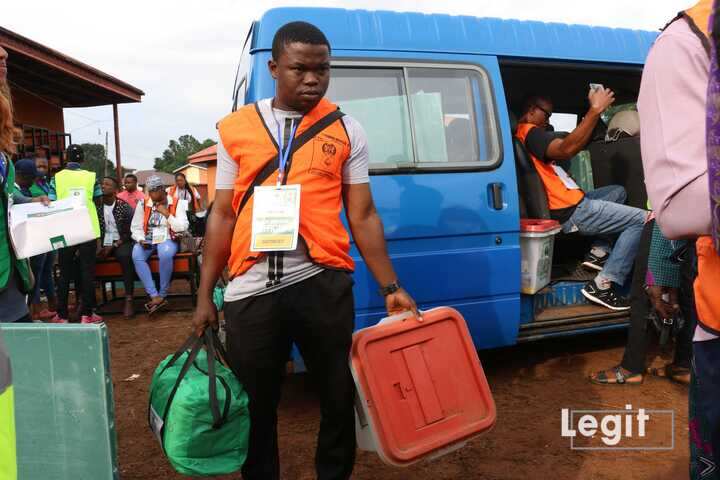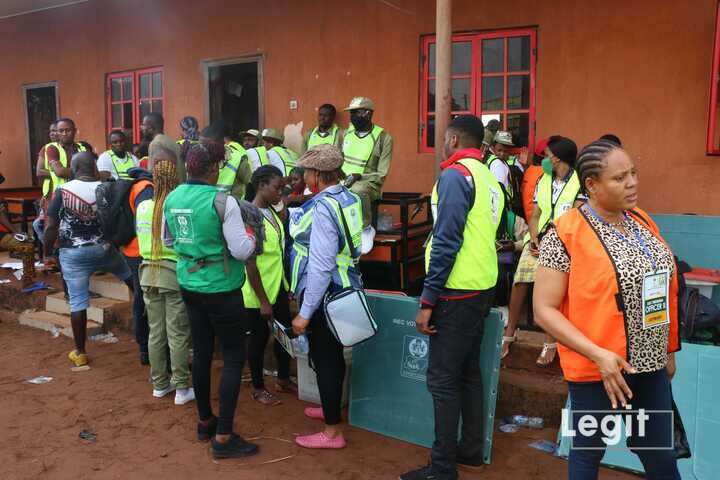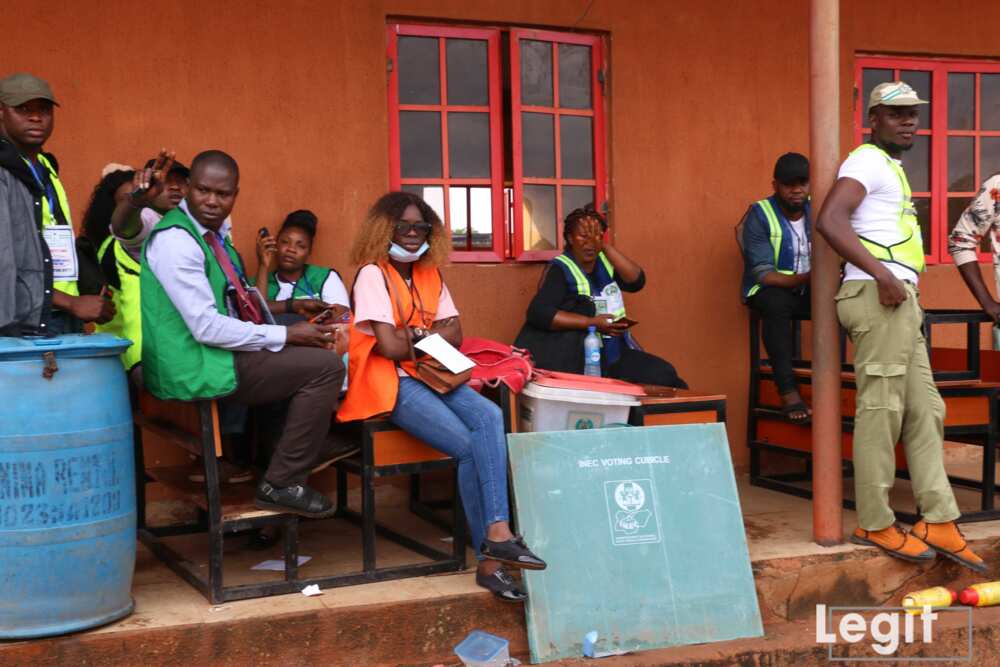 INEC distribution of election materials continues
INEC continues to distribute election materials in parts of the state. The electoral commission has just distributed some materials in Oredo and Ovia local government areas of the state.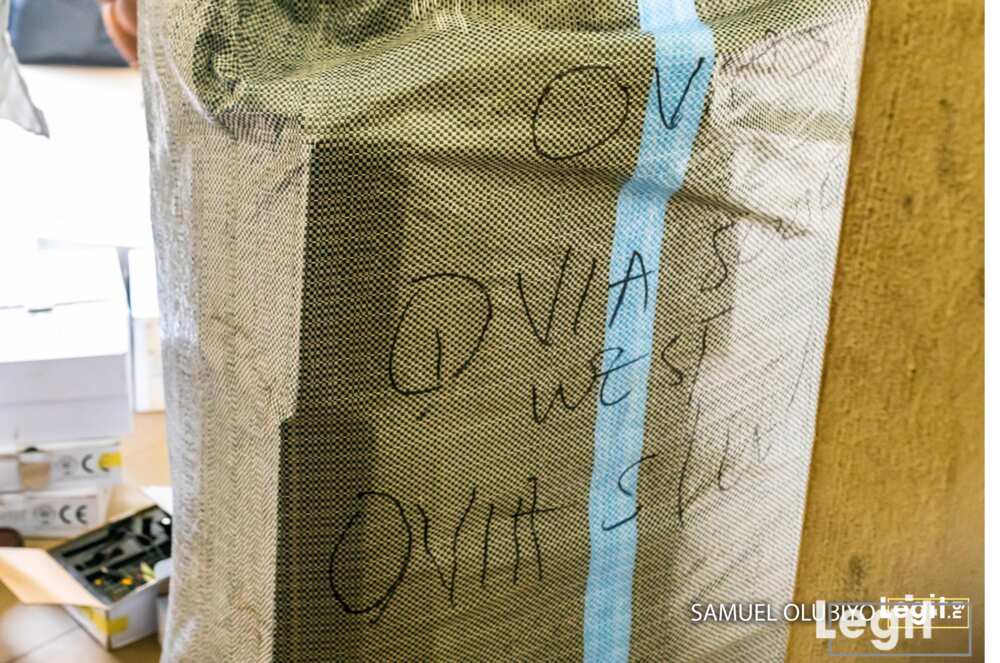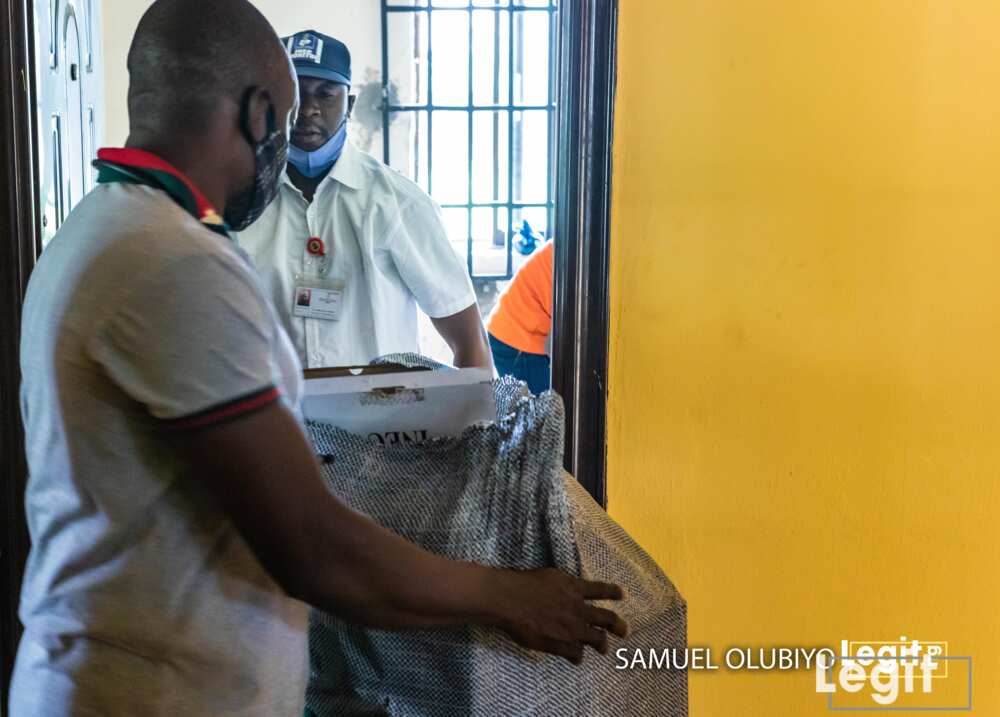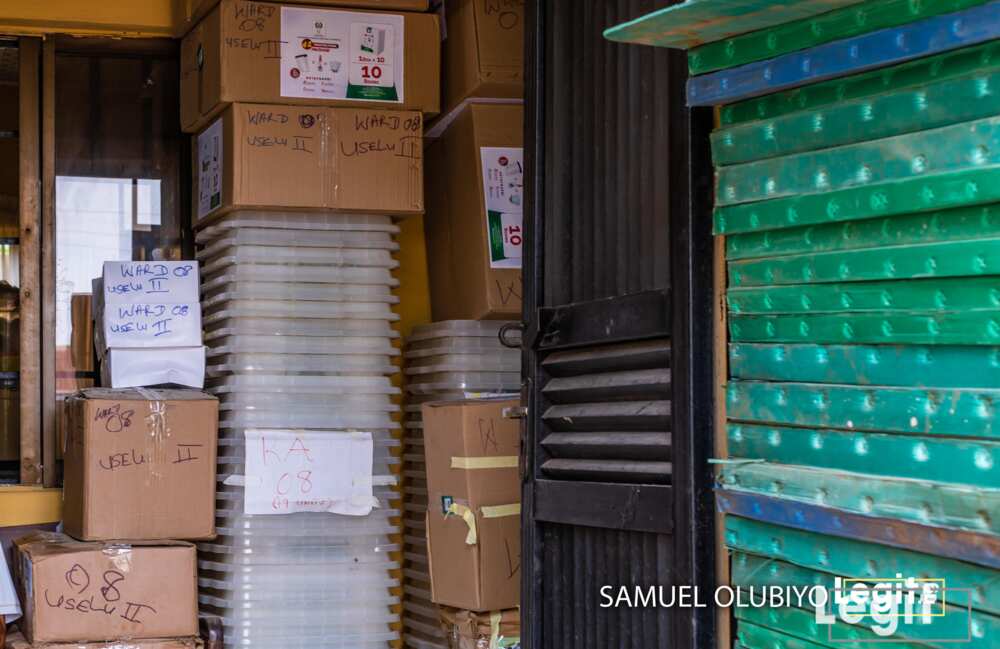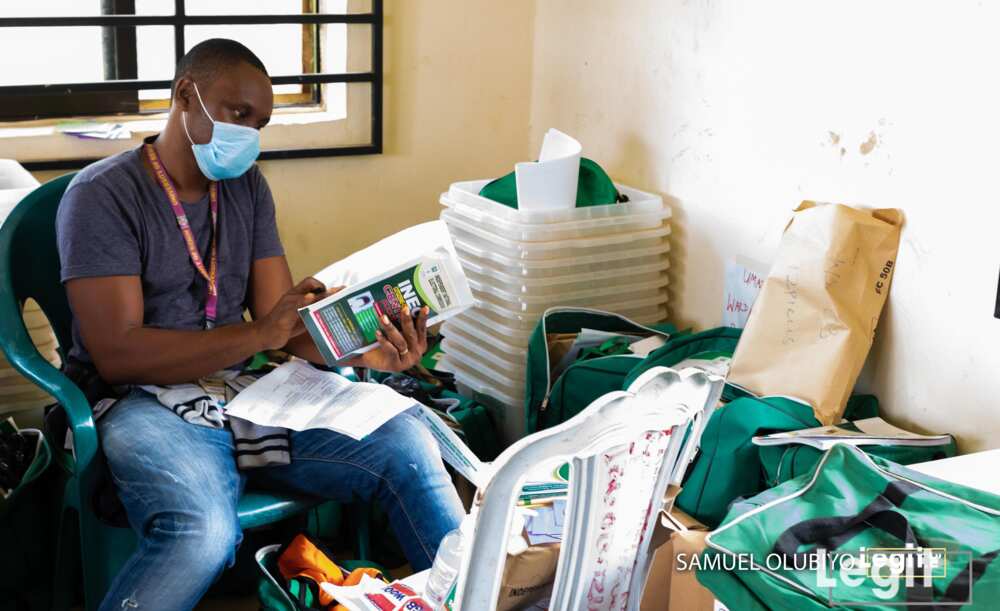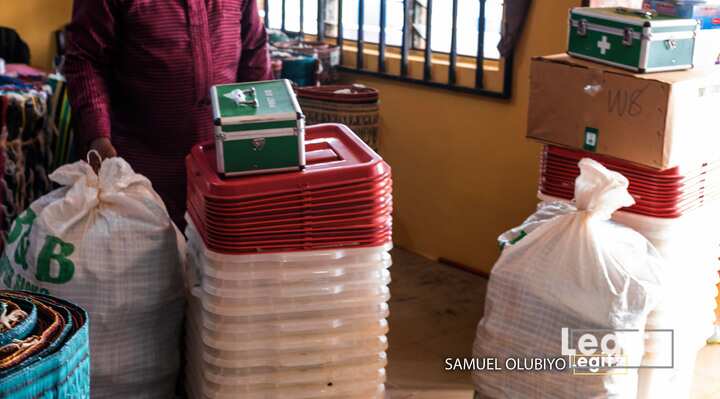 Police reportedly restrict governors, VIPs to hotels ahead of voting
Reports have emerged that the Nigerian police force has restricted the movements of governors and very important personalities (VIPs) who arrived Edo state ahead of the commencement of the governorship election to hotels to prevent manipulation of the voting process.
However, the PDP has accused security agencies of harassing and targeting its governors who had gathered in Benin ahead of the poll.