Governor El-Rufai approves new law with strict penalty for assaulters
- The Kaduna state government has approved penal law against sexual assault on under-aged persons
- The legislation states that male offenders will be castrated while the fallopian tubes of female convicts will be removed by surgical operation
- The law went on to state that in a case where the victim is above 14 years, the offender will be sentenced to live in imprisonment
PAY ATTENTION: Click "See First" under the "Following" tab to see Legit.ng News on your Facebook News Feed!
A new law that permits the castration of male sexual molesters and the removal of the fallopian tubes of female assaulters has been signed by Governor Nasir El-Rufai of Kaduna.
The legislation, called the state penal code (amendment) law 2020, was signed by the governor on Wednesday, September 16, The News Agency of Nigeria (NAN) reports.
According to the law, any adult that has carnal knowledge with a person (male or female) below the age of 14 years will be so punished to the point of death by surgical operation.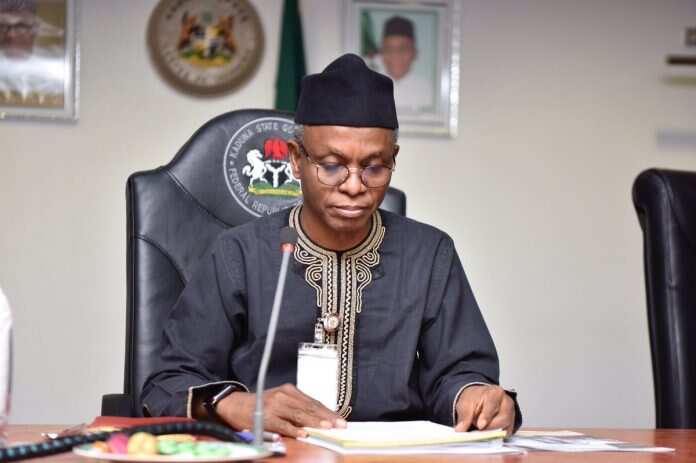 Part of the penal code states: "Whoever has sexual intercourse with a male child below the age of fourteen years shall be punished with surgical castration and death.
"Where a female adult is convicted for the offence of rpe of a child, the Court shall punish the accused with Bilateral Salpingectomy and death."
In the case where the victim is above the stipulated age, the offender will be castrated if he is a male and sentenced to life imprisonment.
PAY ATTENTION: Install our latest app for Android, read the best news on Nigeria's #1 news app
Moreover, the law went ahead to state that if the offender is a child, the law will do what is provided for under the children and young person Law Cap 26 Laws State 1991.
It read: "Where the convict is a child, the Court shall order as appropriate under the Children and Young Person Law Cap 26 Laws of Kaduna State 1991.
"Where the victim is a child, the court shall in addition to the conviction, order that the convict be listed in the s*x offenders register to be published by the attorney-general."
Earlier, Legit.ng reported that any male found guilty of a sexual offence in Kaduna state might be subjected to castration following a bill recently passed by the state House of Assembly.
The Assembly on Thursday, September 10, approved castration as punishment for those convicted of rape.
Women march against gender-based violence | Legit TV
Source: Legit.ng