Magu probe: I never knew there's a cell at Aso Rock, Zainab Abiola says
- Zainab Abiola has revealed that there is a cell at Aso Rock, Nigeria's seat of power
- The lawyer disclosed this after someone was arrested in her presence
- Abiola is a counsel to Ibrahim Magu, suspended EFCC boss
PAY ATTENTION: Click "See First" under the "Following" tab to see Legit.ng News on your Facebook News Feed!
In what will come as a big surprise to many Nigerians, Zainab Abiola, counsel to Ibrahim Magu, suspended acting chairman of the Economic and Financial Crimes Commission (EFFC), has revealed that there is a cell in Aso Rock.
She disclosed this when she spoke with The Cable about how she was walked out of the panel set up to probe corruption allegations levelled against her client.
The incident occurred when Ayo Salami, head of the panel, refused Abiola and Aliyu Lemu to join Wahab Shittu, Magu's lead counsel, at the venue.
According to her, it is wrong for the panel to refuse Magu's lawyers access to their sitting.
"This is a democratic dispensation, you cannot bring military tactics, a Hitler's Gestapo rule to this type of occasion," she said.
"The panel was set up to be public. How then did it become a private sitting with Emperor Salami? He has become an emperor. He told me personally that there is only one chair for a lawyer. So I said, if there is only one chair, send for more chairs now.
"He called the DSS, they were fully armed. So, we left. But the other lady, Fatimah, was bundled and put in a cell, in a prison cell. So, there is a prison in the presidential villa? Nigerians should worry for themselves," she added.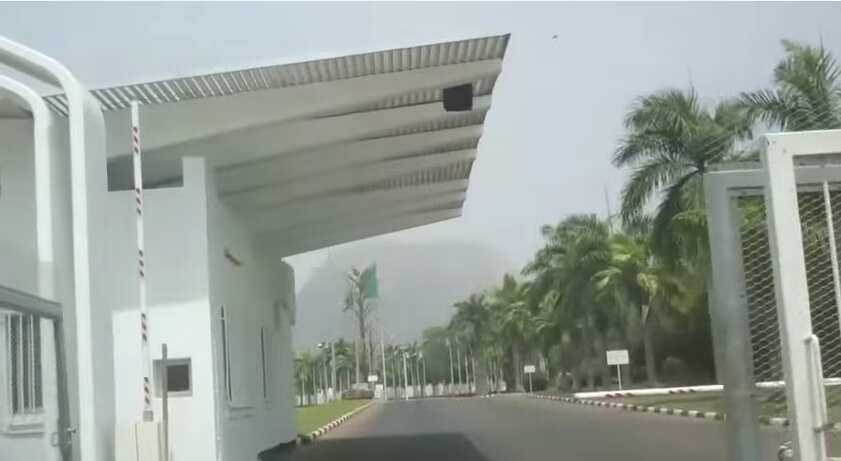 Meanwhile, as the probe of Magu continues he is now seeking a recall of witnesses who testified against him.
Specifically, through his lawyer, Wahab Shittu, he wrote the Justice Ayo Salami-led investigative presidential panel on the case.
Magu said that the request to recall several witnesses is in the interest of fair hearing.
Legit.ng had also reported that Magu wrote to the special presidential panel probing him, requesting the appearance of Abubakar Malami, the attorney general of the federation, over the corruption allegation leveled against him.
The anti-corruption sheriff, who wrote through his legal representative Wahab Shittu, pleaded that Malami be summoned in a letter dated Friday, September 4.
Magu: Why did Buhari leave EFCC for Police people? | Legit TV
Source: Legit.ng