Malu Trevejo biography: Age, height, parents, net worth, songs
Malu Trevejo is a Cuban-born Spanish singer and dancer. Her dancing and singing videos have quickly made her a social media sensation with a huge army of followers. How much is Malu Trevejo worth?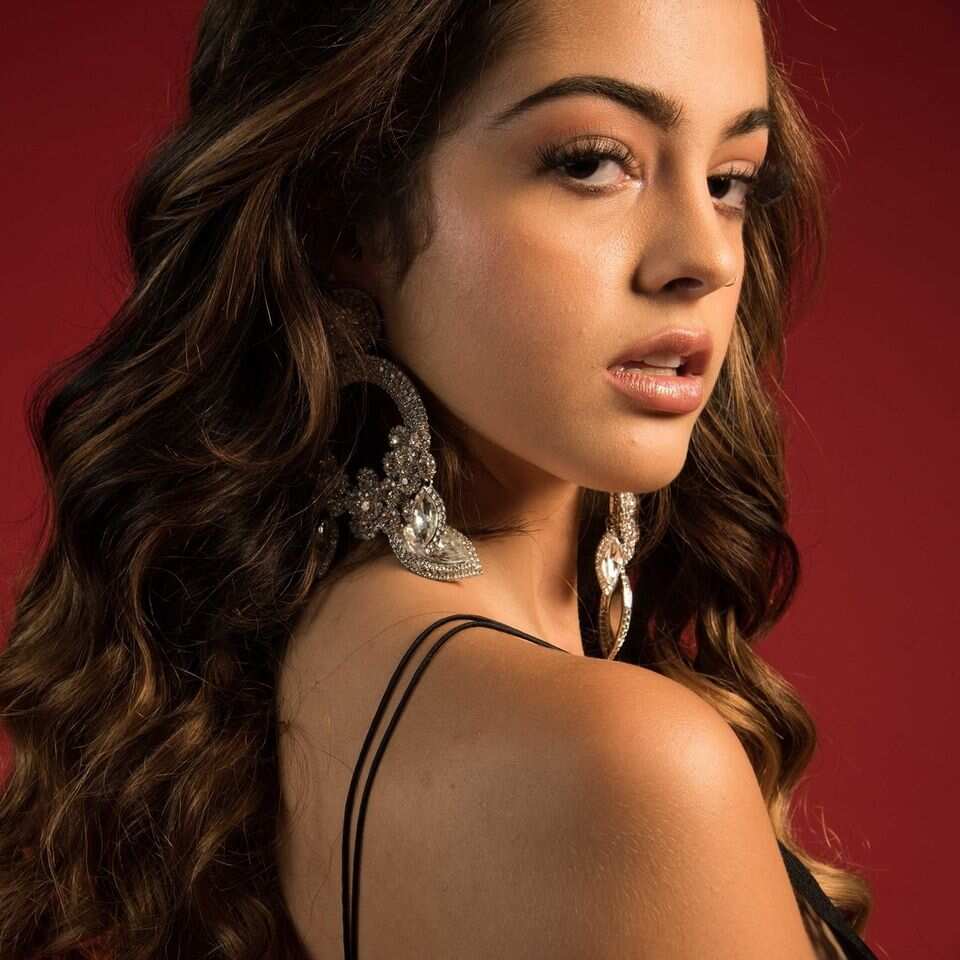 This beautiful lady has quickly gained popularity through social media as a singer and dancer.
Where is she from? How old is Malu Trevejo now?
Profile summary
Full name: Maria Luisa Trevejo
Profession: Dancer, singer, social media personality
Date of birth: 15 October 2002
Age: 17 years (As of September 2020)
Malu Trevejo height: 5 feet 4 inches (163 centimetres)
Place of birth: Havana, Cuba
Ethnicity: Cuban-Spanish
Malu Trevejo biography
She was born Maria Luisa Trevejo. She comes from Havana, Cuba.
When is Malu Trevejo birthday?
How old is Malu Trevejo?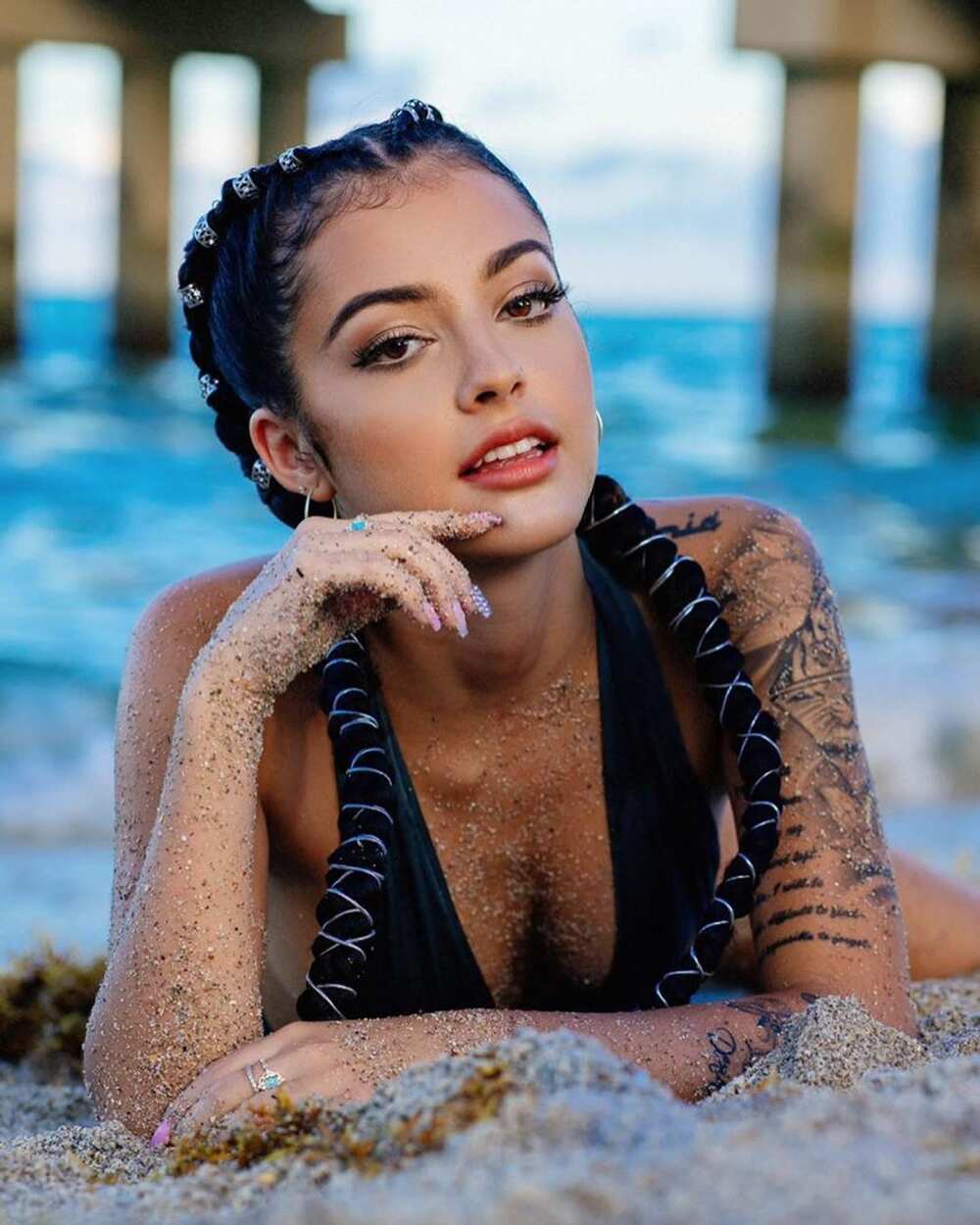 She was born on 15 October 2002. As of September 2020, Malu Trevejo age is 17 years old.
How tall is Malu Trevejo in feet?
How tall is the singer?
Malu Trevejo hot pictures will hardly leave her admirers indifferent. She has a perfect body.
She is 5 feet 4 inches tall, which is 163 centimetres.
Where are Malu Trevejo parents from?
The singer is extremely private about her family.
She revealed neither detail nor the name of her father. Nevertheless, it was known that he comes from Spain.
Due to a great number of comments from users, she had finally revealed who her father is:
He's in Mexico in jail. I'm never gonna see him out of jail. My mom told me that my real dad told her that it was best for her to be with my other dad. It was best for me to be with Horan, the dad I have now. Because he was gonna give me a better life and he didn't want me to live in Cuba. I've been living in a bubble and I've always been like is my dad my real dad? Because I don't even look like him...So now I feel bad for the dad that has to care for me now.
Malu Trevejo mom appeared in the live stream of her daughter in 2017. Her name is Maria.
Short after the birth of the daughter, her family moved to Madrid, Spain. They lived in the city for 12 years.
The young celebrity was attending a local school in Madrid. When she was 13 years old, she moved with her mom to Miami, Florida, the USA.
She tried to receive an education at a local school. Soon, she left it due to bullying and switched to homeschooling.
Career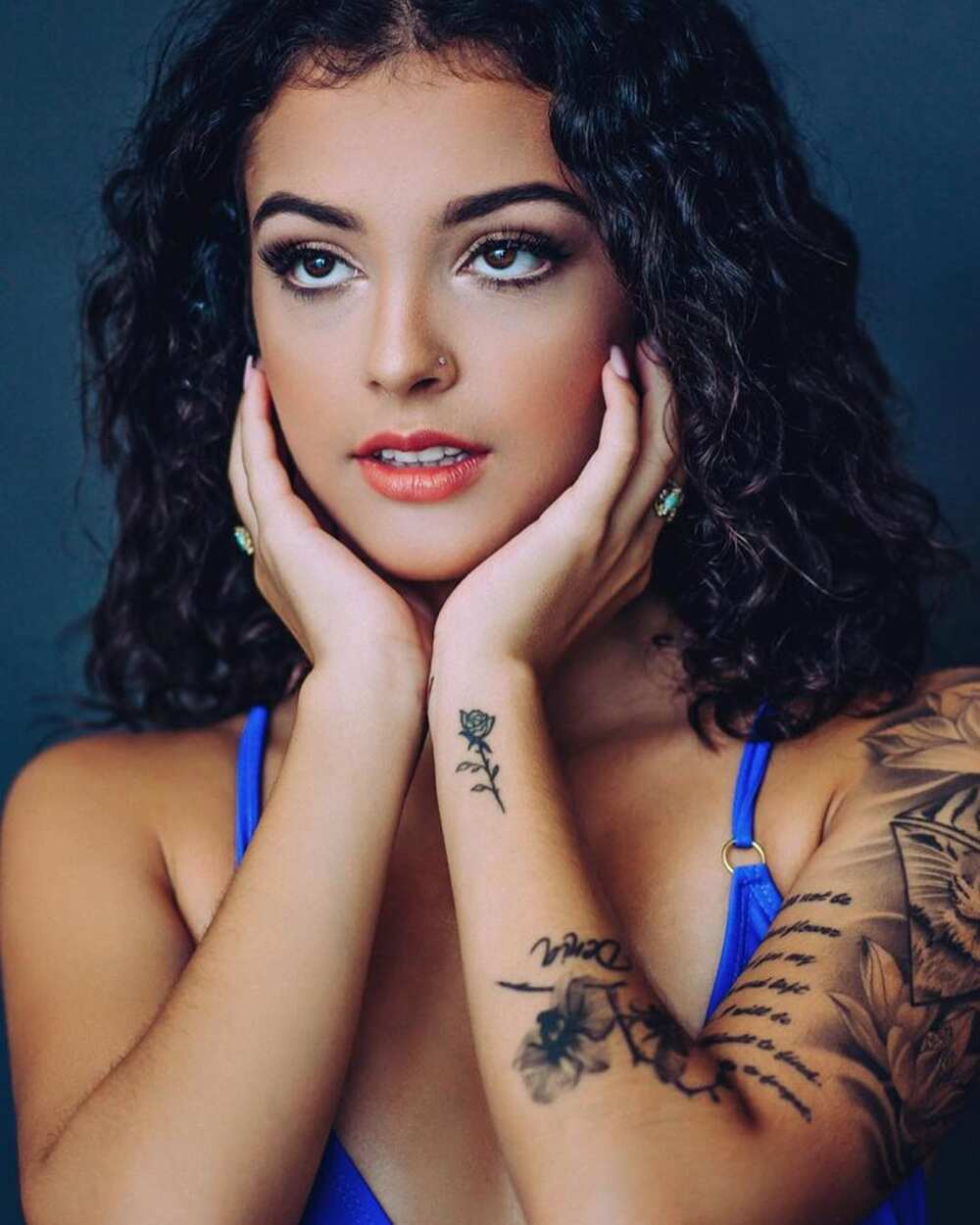 She started to post her dancing and singing videos on different social media. One day, the manager noticed her on the app Musical.ly (now TikTok). Shortly after, he signed her with Universal Music Latin.
On 22 September 2017, she made a debut as a singer with the song Luna Llena.
The second song – En Mi Mente – saw the world the same year, in December. In 2018, she appeared in the music video Hasta Luego by HRVY, an English pop singer.
On 25 November 2018, she presented her new song – Swipe Dat.
A year later, on 18 October 2019, she released the song Nadie Como Yo. On 31 January 2019, she pleased her fans with the new work – Como Tú Me Quieres.
On 20 June 2019, she hit social media with Down 4 Your Love.
The track Una Vez Mas came out on 1 August 2019.
On 21 November 2019, she presented her Esta Navidad.
On 2 April 2020, she released Pa La Calle. Two months later, on 31 July, the musician launched her latest hit – A lo Malu.
Malu Trevejo songs
Her songs include:
Luna Llena
En Mi Mente
Swipe Dat
Nadie Como Yo
Como Tú Me Quieres
Down 4 Your Love
Una Vez Mas
Esta Navidad
Pa La Calle
A lo Malu
Debut album
The musician announced the release of her debut album, Una Vez Mas, on 2 August 2019. The 4-track EP contains these songs:
Una Vez Mas
Adios
Down 4 Your Love
Hace Calor (feat Jeon)
Malu Trevejo net worth
According to wealthypersons.com, her net worth is guesstimated at $200,000.
Malu Trevejo is lighting up the hearts of millions of people, increasing her popularity. She has had an inspiring journey to success that has been full of trials that she has managed to cope with.
READ ALSO: Maria Victoria Henao bio: What happened to Pablo Escobar's wife?
Legit.ng recently reported about the life of Maria Victoria Henao. People recognize her as the wife of Pablo Escobar.
They were married for 17 years. After his death, she faced a lot of trials. Moreover, she had to change her name to avoid her late husband's reputation.
Source: Legit.ng