E Jean Carroll biography: Age, Trump lawsuit, is she married?
E Jean Carroll is an American journalist, advice columnist, and a pioneer in the world of literary journalism. Her Ask E. Jean column appeared in Elle magazine from 1993 to 2019 and was ranked one of the five best magazine columns by the Chicago Tribune in the year 2003. In 2019, the journalist accused Donald Trump of assaulting her in a department store dressing room in the mid-1990s. Who is E. Jean Carroll, and how far has her case against Donald Trump gone? Here is her story.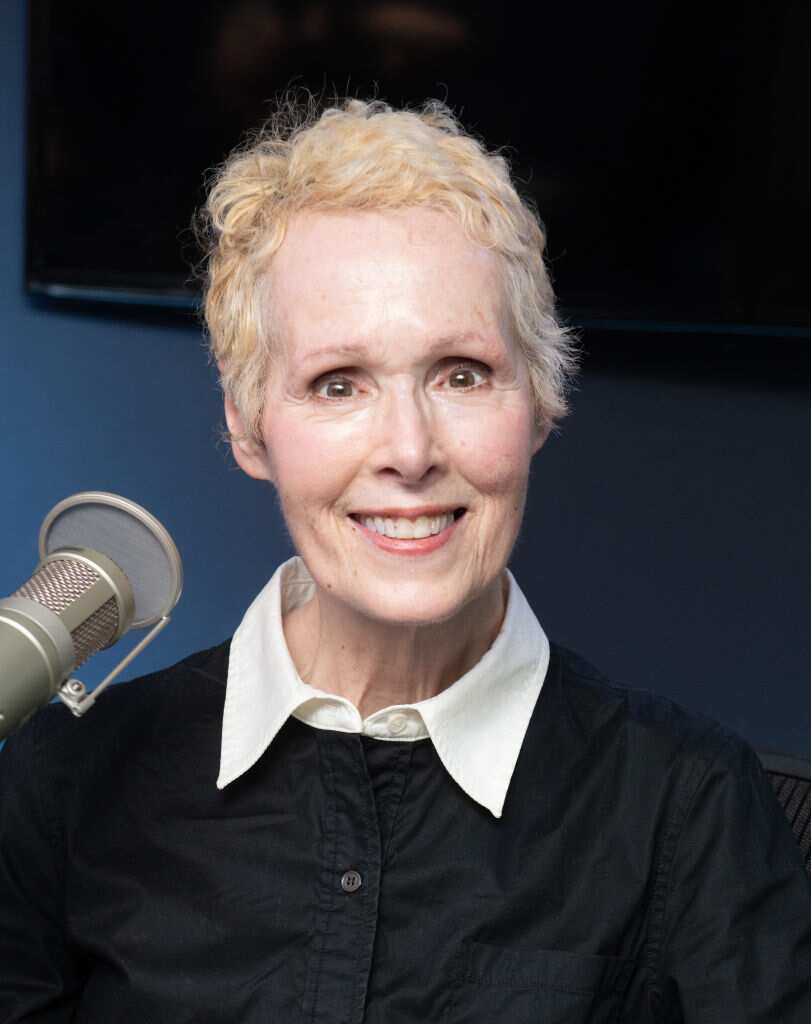 The journalist and former beauty queen Elizabeth Jean Carroll is not just a journalist but a formidable one. Her excellent work writing for Saturday Night Live even got her nominated for an Emmy.
Besides this, she is also the author of several books, one of which, What Do We Need Men For? details an allegation first excerpted in New York magazine, that Trump assaulted her in a Bergdorf Goodman dressing room in the mid-1990s.
Other E Jean Carroll books include Female Difficulties: Sorority Sisters, Rodeo Queens, Frigid Women, Smut Stars and Other Modern Girls; Hunter The Strange and Savage Life of Hunter S. Thompson; A Dog In Heat Is A Hot Dog And Other Rules To Live By; and Mr. Right, Right Now!: How a Smart Woman Can Land Her Dream Man in 6 Weeks
Here is all you need to know about the Trump accuser.
Profile summary
Date of birth: December 12, 1943
Birthplace: Detroit, Michigan, U.S.A.
E. Jean Carroll age: 77 (as of 2020)
Height: 5 feet 8 inches
Weight: 71 kilograms
Nationality: American
Occupation: Journalist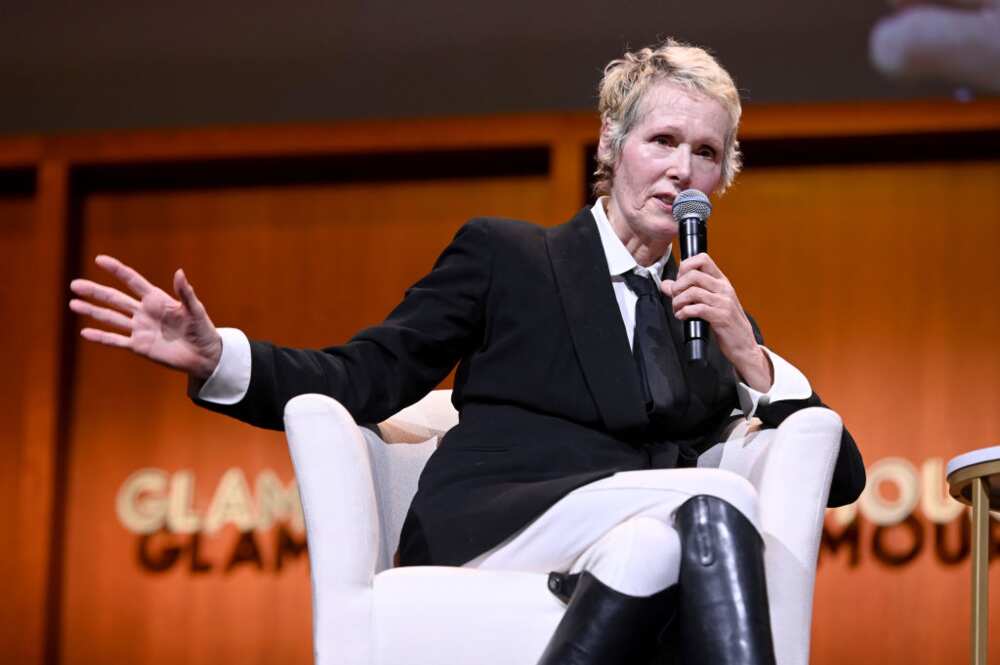 E Jean Carroll biography
The journalist was born on December 12, 1943, in Detroit, Michigan, the United States of America. Her age, as of 2020, is 77 years.
The journalist was born into a Jewish family. Her father, Thomas F. "Tom" Carroll, Jr., was an inventor, and her mother, Betty (née McKinney), was a retired Allen County, Indiana politician.
Jean is the oldest of four children in a family that includes a younger brother and two sisters. E Jean Carroll young childhood years were spent in Fort Wayne, Indiana.
Speaking about her upbringing, she told USA TODAY,
"I was free...I grew up in the '40s and '50s. I rode my bike all over town. I started to drive when I was 14. ... Just trying being 35. The world will knock you down, pay you less, tell you you're not as good. But when you're a kid, everything is possible."
While growing up, young E Jean Carroll filled the U.S. Mail with pitches to magazines.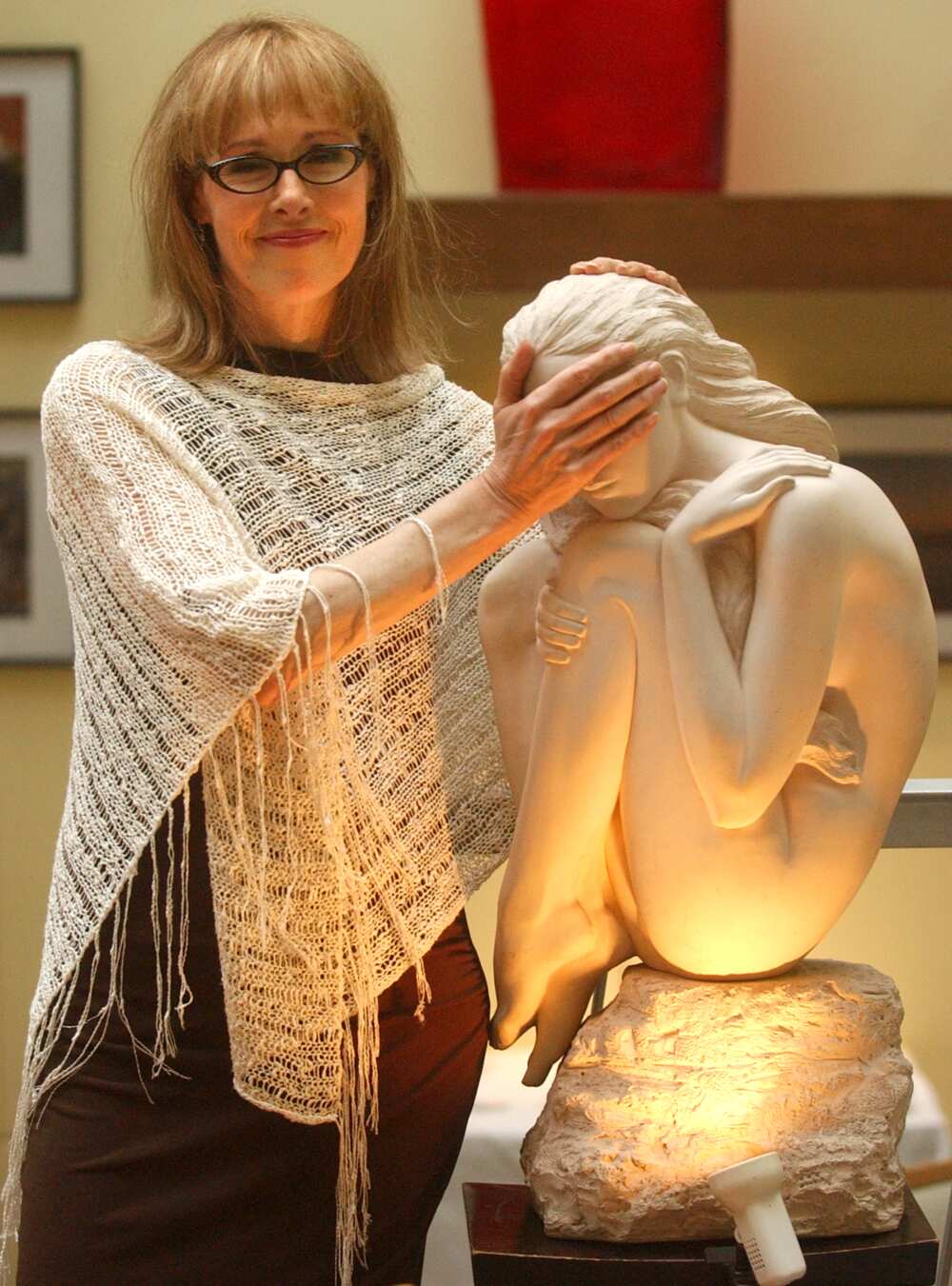 Education
A member of the class of 1967, E Jean was named Miss Indiana University and Miss Cheerleader U.S.A., which earned her a scholarship.
Career
Her Ask E. Jean column appeared in Elle magazine from 1993 to 2019. The column became known due to her opinions on sex, her insistence that women should "never never" structure their lives around men, and her compassion for letter-writers experiencing challenging life situations.
In 2019, her contract with Elle was terminated early, but the fashion magazine maintained that it was not because of her allegations against President Trump.
On February 18, 2020, Ms. Carroll wrote on Twitter:
"Because Trump ridiculed my reputation, laughed at my looks, & dragged me through the mud, after 26 years, ELLE fired me. I don't blame Elle. It was the great honor of my life writing 'Ask E. Jean.' I blame @realdonaldtrump.".
The journalist has also been a contributing editor to Esquire, Outside, and Playboy magazines, and was the first woman to be named a contributing editor for Playboy.
She also wrote for Saturday Night Live in the 1980s and hosted her own Ask E.Jean show on MSNBC's predecessor, America's Talking, from 1994 to 1996.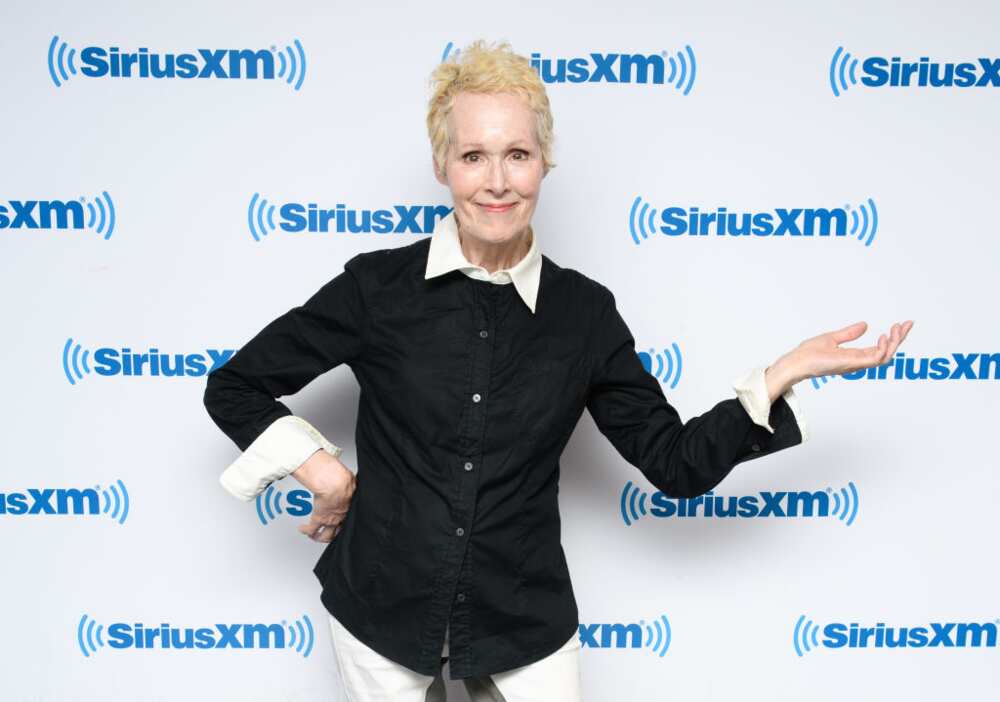 The Trump E Jean Carroll lawsuit
In her recent book, What Do We Need Men For?, Carroll recounts the time Donald Trump allegedly raped her in a department store in the 1990s. It happened in a department store, in Manhattan, in the lingerie section.
She says he pinned her against the wall of a dressing room with his shoulder and manipulated her clothing and body until she kneed him hard and run away.
President Trump denies it all, claiming he has never even met Carroll. However, there is a photograph of E. Jean Carroll and Trump showing that their paths did cross. Dated around 1987, the photo is a shot of Carroll; her then-husband, former New York City anchorman John Johnson; and Trump with his first wife, Ivana.
When President Trump denied Carroll's allegations in June 2019, he also took potshots at her appearance, including saying that Carroll is "not my type." He also called her allegations "false," "fiction," and a "disgrace," suggesting that she was just trying to gain publicity, sell books, and carry out a political agenda.
Carroll was later on fired from Elle, where she had been a columnist for 26 years.
In November, Carroll sued Trump for defamation, seeking punitive damages for injury done to her reputation and her career. As part of the E Jean Carroll Trump suit, she requested a D.N.A. sample from Trump to compare with D.N.A. found on the coat dress she was wearing at the department store.
In recent news, U.S. attorney general Bill Barr wrenched the case out of state court and made it federal, edging out Trump's private defense lawyers and replacing them with the Justice Department itself, and asserting that the government, not Trump, was the defendant.
For now, at least, the case that was known as E. Jean Carroll vs. Donald J. Trump can be docketed as E. Jean Carroll vs. the United States of America.
This move may delay Carroll's case until after the election. But if Barr fully succeeds in converting this to a federal case, the lawsuit might disappear entirely, as no one can sue the United States of America for defamation.
Apart from the E Jean Carroll Donald Trump accusation, Carroll has also alleged that, in the mid-1990s, media executive Les Moonves sexually assaulted her in an elevator after she had interviewed Moonves for a story. Moonves has also denied the allegation.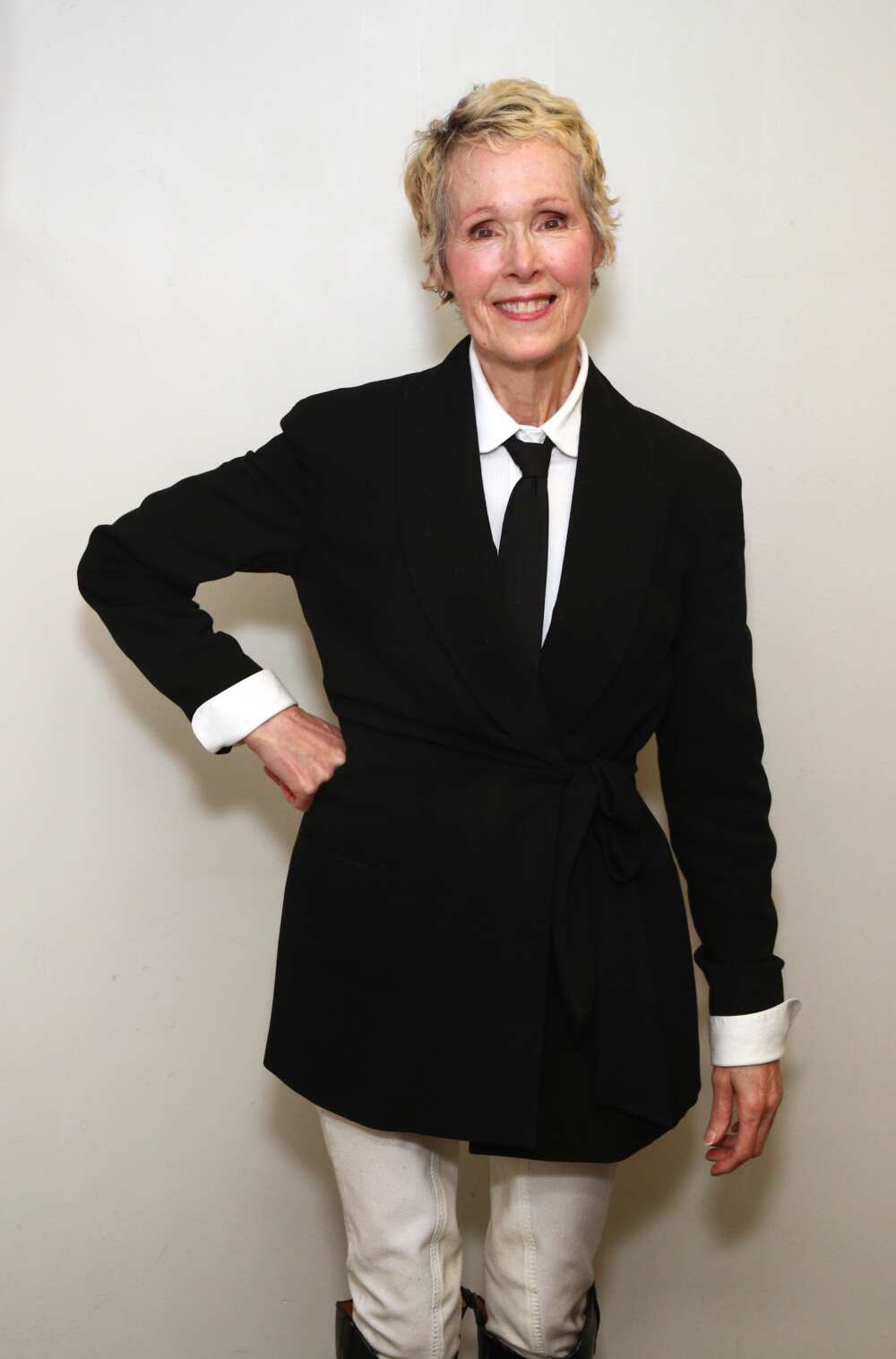 Is E Jean Carroll married?
The journalist is currently not married. She, however, has been divorced twice. The first E. Jean Carroll husband was Steve Byers.
The second E Jean Carroll husband, John Johnson, is a former New York City anchorman.
E Jean Carroll is an American journalist, advice columnist, and a pioneer in the world of literary journalism. The journalist currently lives in upstate New York, and at the moment, she is embroiled in a lawsuit against US President Donald Trump, a lawsuit that many supporters of the #MeToo movement hope she will win.
READ ALSO: Kamala Harris bio: Age, height, ethnicity, family, net worth, career
Legit.ng recently covered the story of Kamala Harris's life. US Democratic party candidate Joe Biden picked Kamala Harris as his running mate, believing that she is the person he needs in his White House bid.
Harris is the first Black woman and first Asian American to be picked as a vice presidential running mate on a major-party ticket. What else do you know about this phenomenal woman?
Source: Legit.ng