Legit.ng weekly price check: Top ten markets in Lagos state
- There are markets in Lagos state that serve different purposes to buyers and traders at home and abroad
- This period, we take a quick look at some of these market buyers visit to get the best bargain and deals of essential commodities
- Below are top ten popular markets where you can get goods in large quantity and at wholesale prices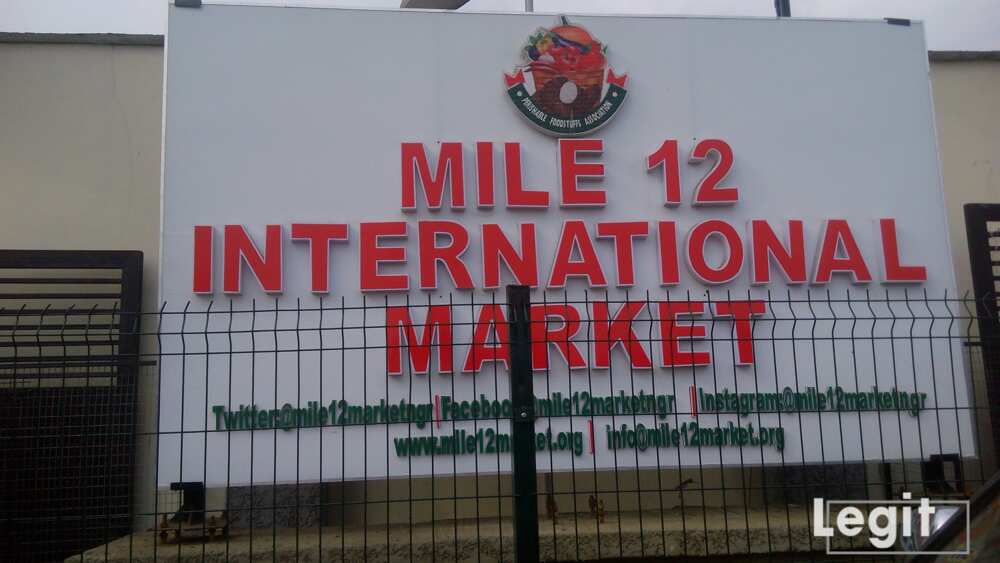 Lagos state is one state where businesses of any kind thrive. Known as 'Centre of Excellence', it is that one state where business men and women explore their skills and talent and come out with ideas that when developed and worked on, fetch them good money in return.
Here in the state, we have different markets that serve different purposes and as well meet the needs of the buyers and traders in particular. We have the food markets, the auto and spare parts market, the clothing markets where you get clothing materials of any grade and we have the market where electrical appliances and gadgets are sold.
Some of the markets offer goods at retail price and others offer goods at wholesale prices; and the market have a particular day in which goods are sold at affordable rates to the buyers' or retailers at large.
Despite this assertion, food security is threatened daily due to impact of the coronavirus pandemic and the devastating impact of flooding in some part of the country where these food crops are grown and harvested in large quantity. In view of this, Legit.ng made a compilation of markets that offer goods to buyers' and traders in large quantity at wholesale prices in Lagos state.
MILE 12 INTERNATIONAL MARKET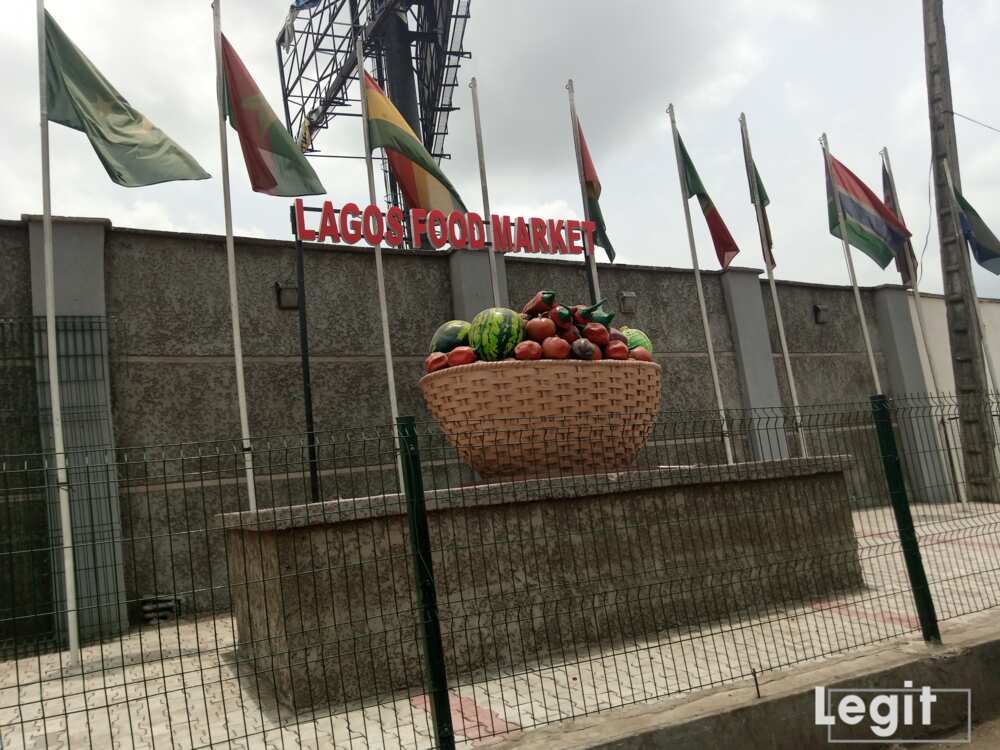 Mile 12 international market, Mile 12, Lagos is one market that offer fresh farm produce to buyers' and traders from far and near. This is one major market in Lagos popularly known for affordable prices of goods like food items and foodstuff items.
At Mile 12 market, you can boast of huge supply of farm produce as well as other goods like fruits fresh from the farm. Also the market offer for sale perishables like tomatoes, pepper and onion at reasonable prices.
This period, you can visit this market to get foodstuff items like ogbono, egusi and crayfish as well as perishables, frozen foods, vegetables, spices, palm-oil and groundnut-oil with goods like yam and sweet potatoes in large quantity at affordable prices.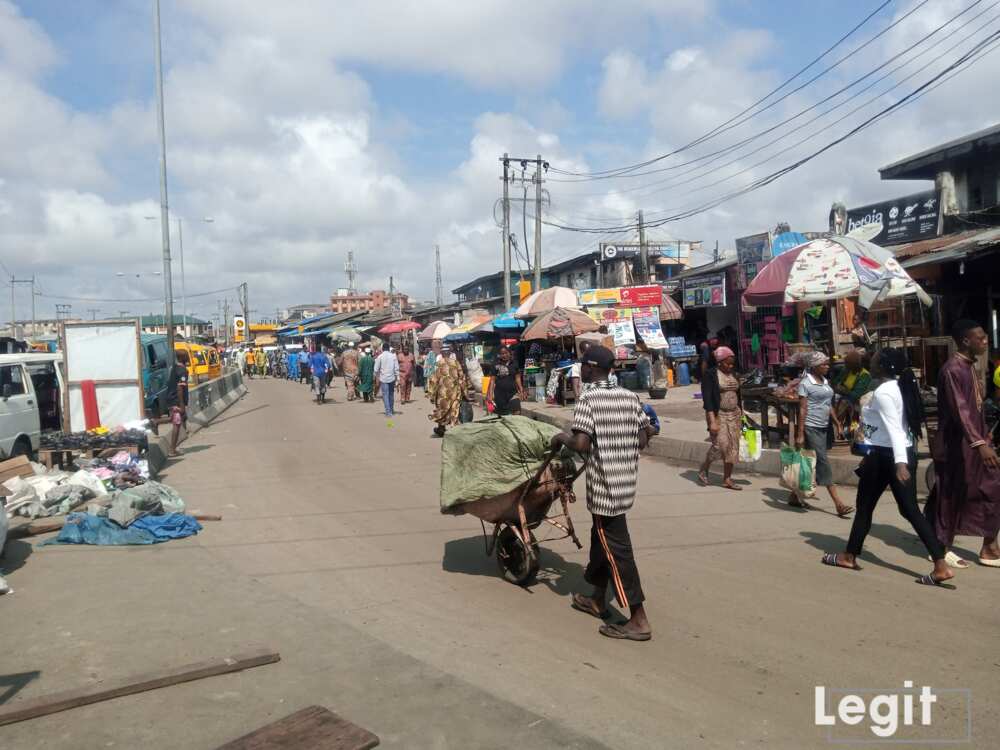 IJORA OLOPA MARKET
This is a market that offers for sale all kinds of frozen foods such as turkey, fish, chicken, shrimps, and more. If you are a retailer or a wholesaler, you are sure of getting these foods at lower prices because the market is closer to Apapa.
Interestingly, some fruits are affordable in this market especially Apple.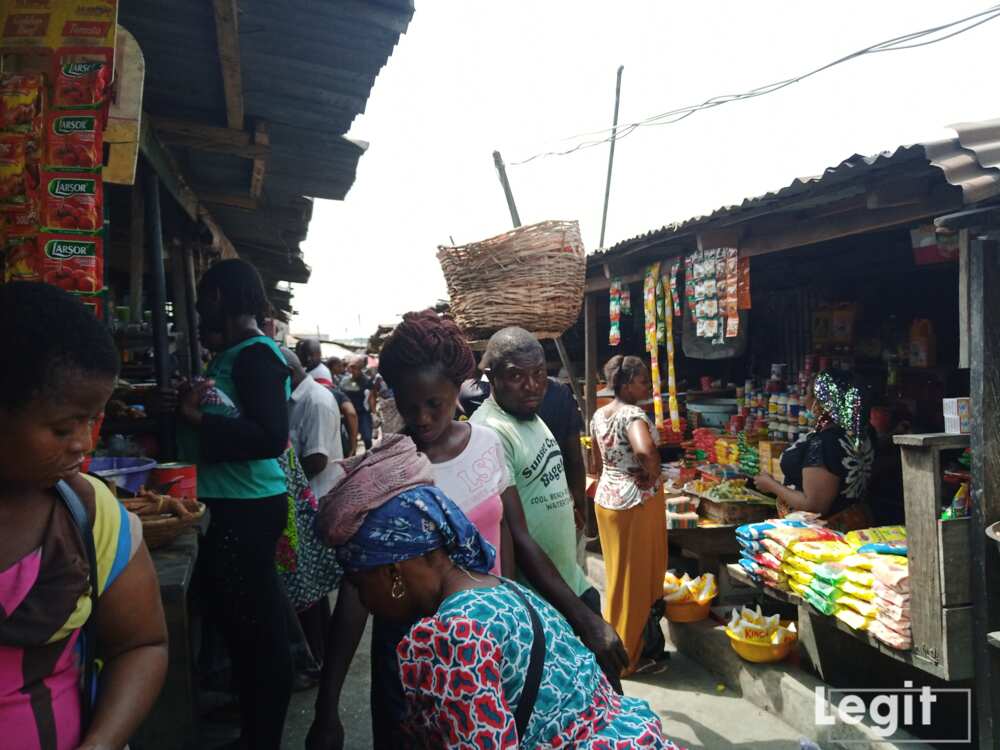 JAKANDE MARKET
Often referred to as fruits market; located in Ketu area of Lagos state. This is one market where fruits, fresh from the farm are supplied in large quantity.
This period, at Jakande market, fruits like watermelon, pawpaw, oranges, avocado, plantain, grapes, maize, pineapple and more are sold at wholesale prices.
OYINGBO MARKET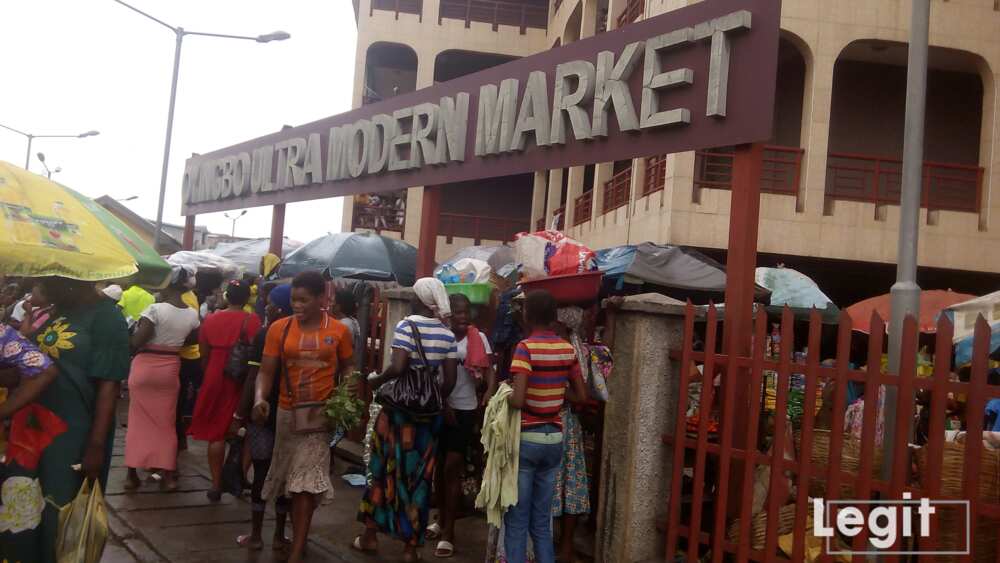 Popularly referred to as the 'white sand market', this is a major market in Lagos where items like dried fish, stock fish, crayfish and other soup ingredients are sold in affordable prices and in large quantity.
Located in mainland Yaba axis, along with its sister market at Iddo, sellers from other markets purchase these items at Oyingbo market due to their affordability and reasonable cost price, so they can resell and make profit.
Other goods you can get from this market are rice, beans, garri, groundnut-oil, palm-oil and more.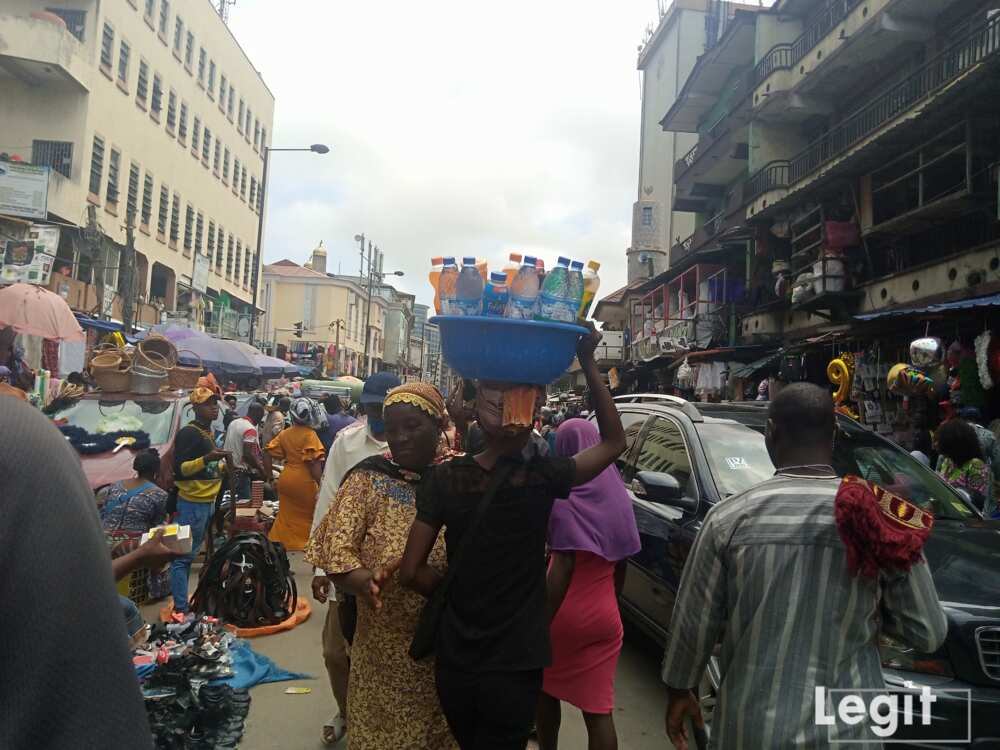 OSHODI MARKET
Oshodi market is located in Oshodi area of Lagos state. It is one of the largest markets in the state. This market boasts of owanbe materials, fabrics with different pattern and design, bags, shoes, fashion accessories to mention but a few at relatively cheap prices.
No wonder it is the preference of most buyers, business owners and traders as there is absolutely nothing you are looking for in this market that you won't get a good bargain of.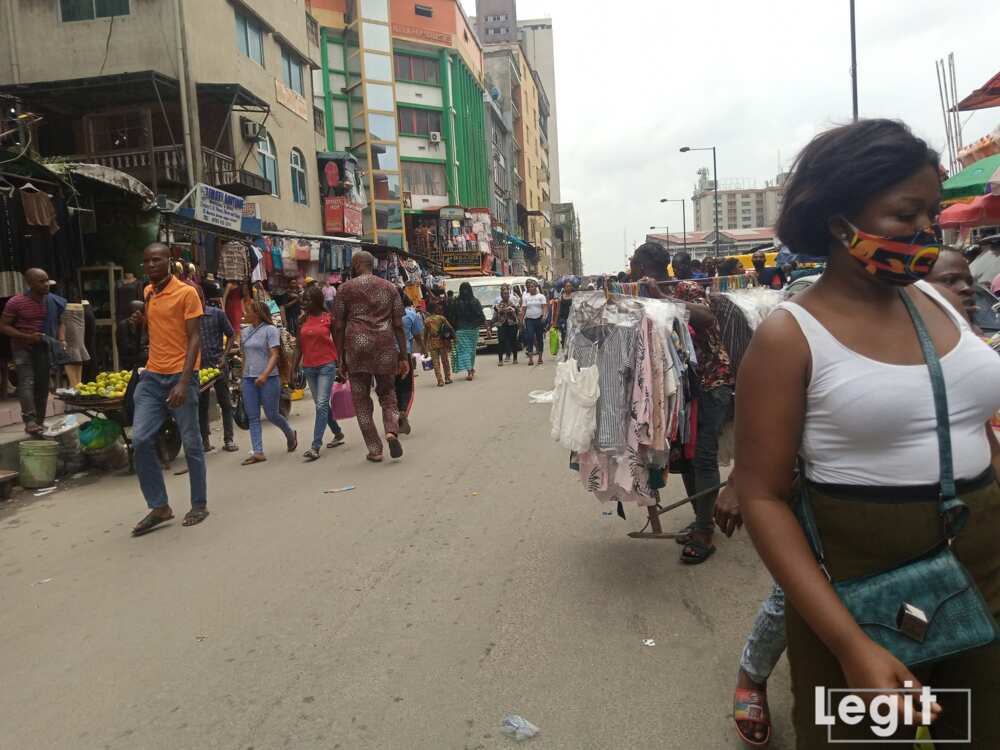 IDI ORO MARKET
Plantain is one item that dominates this market and this its season. Popularly referred to as the plantain market, for plantain lovers, you can get plantain in wholesale prices and in large quantity.
Located in Mushin area of Lagos state, you can get fresh ripe and unripe plantains at affordable prices. Sellers from other major market visit the Idi Oro market so as to get a good deals and bargain from suppliers and distributors of this item.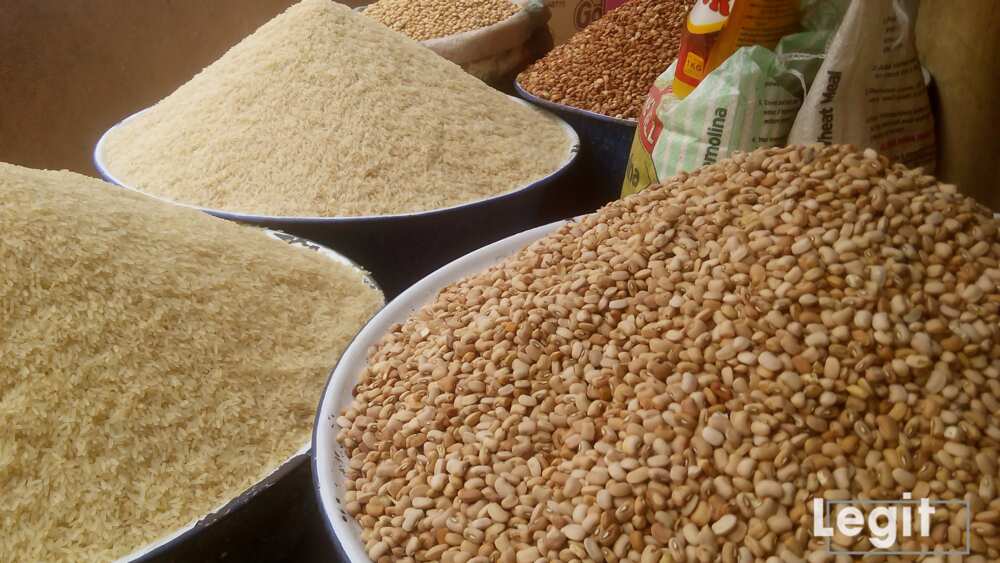 IDDO MARKET
When you think of that one market you can get good prices of goods like rice, beans and garri, the best market that comes in mind is the Iddo market. Located near the Nigerian railways terminals, at Ebutte Metta, very close to Oyingbo, you are certain you will get all the food items you are searching for as far as it is grown in Africa in large quantity and at reasonable rates.
This is the market where most traders' who offer goods in wholesale prices and retail prices visit to get a good bargain of their goods so as to resell and make extra profit. Other goods you can get at this market are yam, livestock feeds, salad, palm-oil, groundnut-oil and many more.
LADIPO MARKET
For everything spare parts, especially auto spare parts, Ladipo market offers the best prices. Often populated with spare parts dealers and buyers from far and near, Ladipo market is the biggest auto spare parts market in Lagos.
You are sure of purchasing spare parts items at affordable prices at the market that is located in Mushin local government area of Lagos state.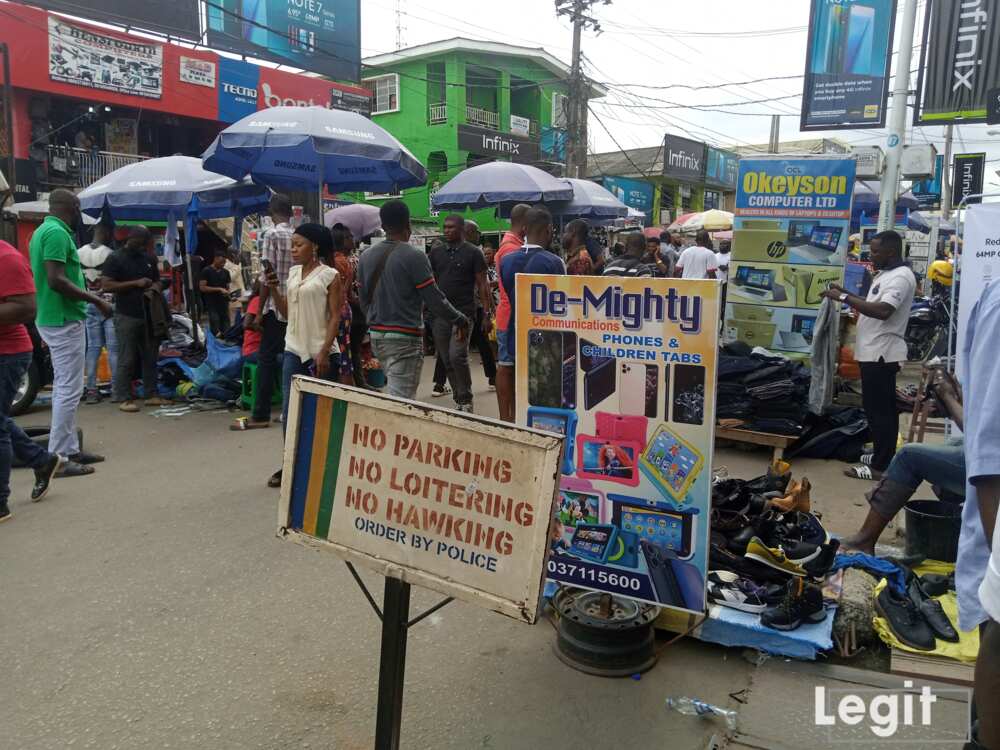 COMPUTER VILLAGE
Computer village is one major market for everything technology in Lagos state. This market offers technological goods like mobile phones, computers and their accessories.
Surprisingly, you get good maintenance and repair of gadgets, mobile phones, computers and laptop to mention but a few.
This is a one stop market place for everything technology and communication in the heart of Lagos.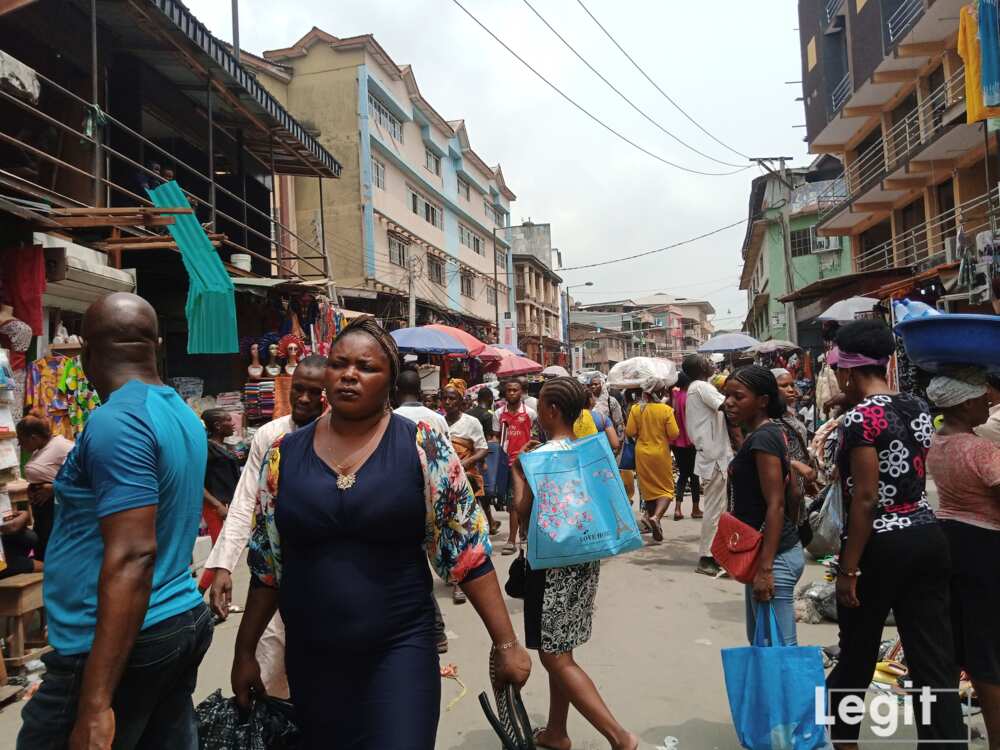 BALOGUN MARKET
For best quality materials and textile materials as well as already made wears, Balogun market offers the best deals. Located on Lagos Island, Balogun market offers goods like sewing machines, Ankara, guinea and lace materials and other goods in wholesale prices.
Termed as one of the largest and biggest market in the city, Balogun market is where traders' both far and near visit to purchase goods like imported fabrics, shoes, sandals and slippers, bags and purses, jewelry items and other fashion accessories.
The markets listed above are few of the markets we have in Lagos state; as there are more that have not been explored yet by some buyers like Bar Beach market, Alaba market, Jankara market, Tejuosho/Yaba market, Aswani market to mention but a few. This period, why not check out some of the markets in the state and you will be amazed with the goods and services they offer.
INTERVIEW: The pandemic has nothing to do with the increased price of Garri - market women via Legit TV
Source: Legit.ng