Nigerian man shares powerful story on his journey to becoming successful
- A Nigerian man identified as Emakoji Ayikoye has urged his followers to keep pushing and never give up
- Ayikoye shared the story of how he suffered in the US but eventually became successful
- The man stated that it pays to dream and work hard towards the dream
PAY ATTENTION: Click "See First" under the "Following" tab to see Legit.ng News on your Facebook News Feed!
A Nigerian man called Emakoji Ayikoye has shared his success story to motivate his followers on his Facebook page.
Ayikoye, whose Facebook bio shows that he's an educator, said that he went through a lot to become the man that he is. According to him, he flipped burgers in McDonald's restaurant and made tacos and fried chicken in KFC restaurant.
The Nigerian educator also revealed that he stood for a 8-hour nightly duty as a security guard for 4 years, and he was also a tutor, adding that those experiences were all in New York City.
Speaking further, Ayikoye said that in a bid to make something out of his life, there were many Sundays in a year that he couldn't go to church.
PAY ATTENTION: Read the best news on Nigeria's #1 news app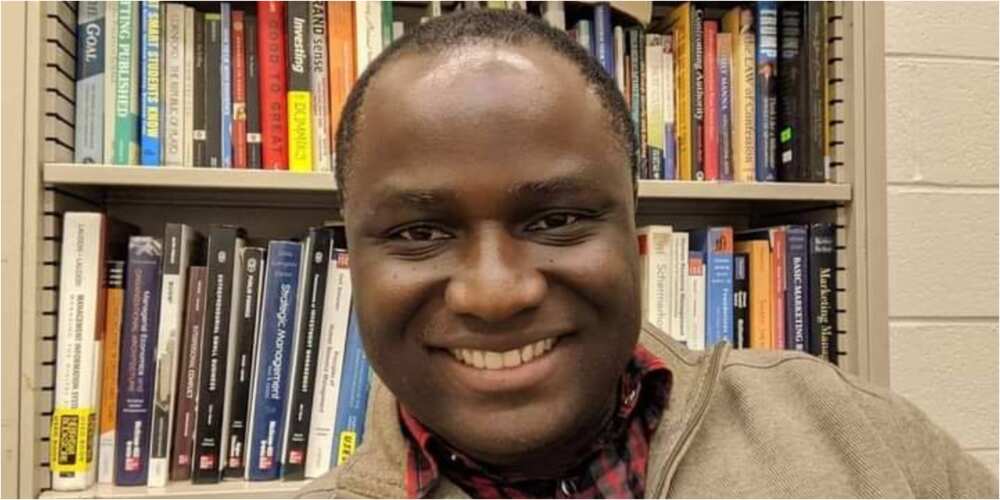 He said that he had to work certain days including weekends and attend classes during the weeks, noting that they were during his undergraduate years.
"Besides practicing doing whatever my hands found to do, I fought many personal battles and lacked very much along the way. Many times, I failed and underachieved. However, one thing that I never let go was PUSHING ALONG THE PATH OF DILIGENT HARD-WORK. It pays to dream and work hard toward that dream," he said.
In other news, Legit.ng earlier reported that a man revealed how learning coding turned his life around for good.
A man with the Twitter name, Chris Sean, has said that learning how to code saved his life.
Sean said five years ago, he was very homeless. Years after that, his situation slightly improved as he started staying in a closet. In 2018, he upgraded and started living in a master bedroom. 2019 was better as he officially moved into his first real apartment.
On Friday, September 4, Sean said that he would be moving into his first house in some weeks' time, and on Saturday, September 5, he would buy a brand new car. The man said learning how to code really rebranded his life.
Meet Bayo Adedeji the Nigerian businessman making millions from selling yam (Success Story) Legit TV
Source: Legit.ng