Zambian students express sadness after death of 22-year-old good luck fish (photos)
- Although cut into pieces, a technical team at the university had said it will put a good luck fish together
- Mafishi was stolen from a fridge at the university where it was kept
- An investigation had been conducted to establish where it could be before it was found in a man's house
- Students at the university where the fish lived said they will preserve or embalm it
PAY ATTENTION: Click "See First" under the "Following" tab to see Legit.ng News on your Facebook News Feed!
The carcass of the Copperbelt University (CBU) iconic fish has been found in Wusakile Township at a house of an employee of the institution.
This virtually dashes the wish of CBU students to have the fish named Mafishi, preserved or embalmed, however, all hope is not lost though.
PAY ATTENTION: Read the best news on Nigeria's #1 news app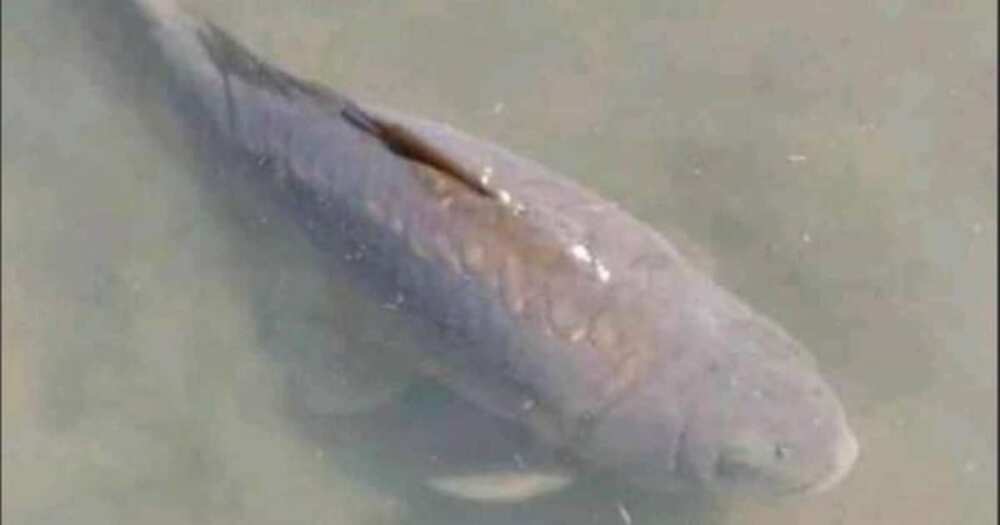 A report by Daily Zambia showed there were efforts to put Mafishi together again despite having been cut into small pieces by the man.
The CBU vice-chancellor Naison Ngoma said on Thursday, September 10, that Mafishi, although cut into pieces, a technical team at the university had said it will be able to put them together.
The professor at the institution said:
"Our investigations have yielded some new findings. We have managed to locate Mafishi, it has been found at some house in Wusakile, cut in pieces."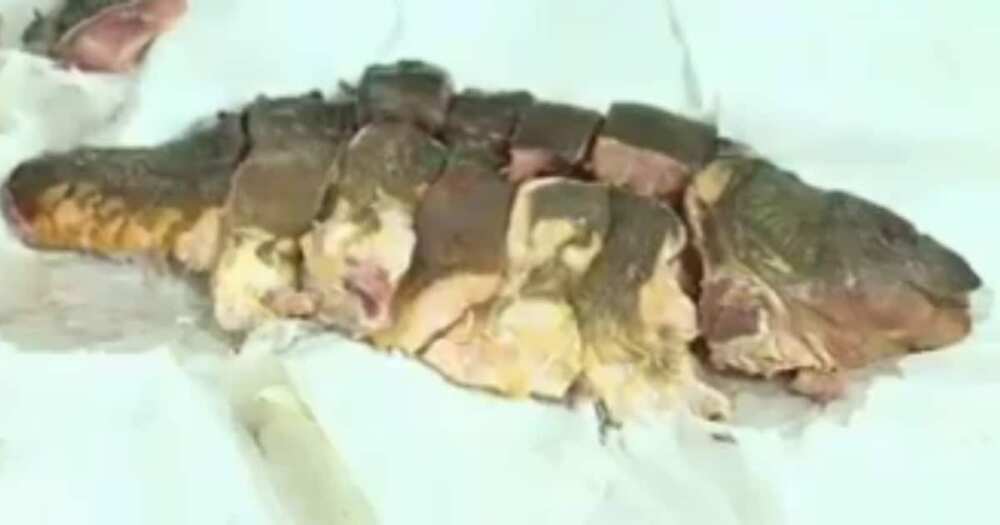 The man was arrested following the discovery.
The iconic fish which died on Monday, September 7, had gone missing and students were worried their 'hero' may have been stolen and eaten.
Ngoma had confirmed the disappearance of "Mafishi" from a fridge at the university where it was kept and an investigation had been conducted to establish where it could be.
Copperbelt University Students Union president Lawrence Kasonde said the students had been trying to retrieve Mafishi from where it was kept by security officers but to no avail.
"We are really worried because we do not know the whereabouts of the fish. Our wish was for Mafishi to be embalmed, but we are not getting much help," Kasonde said.
Zambia President Edgar Lungu on September 8 joined students of the university in mourning the death of the nicknamed good luck fish.
Students from the institution of higher learning lit candles and marched, mourning the fish which lived in a pond within the institution.
"Mafishi was part of the CBU community for a long time…. I'm glad you received a befitting send-off. We'll all miss you," Lungu wrote on Facebook while quoting Mahatma Gandhi,
"The greatness of a nation and its moral progress can be judged by the way its animals are treated," he added.
I have trained four graduates with this fish business - fishseller| Legit TV
Source: Legit.ng