Ethan Hazzard bio: Who is the breakout star from Raised by Wolves?
Ethan Hazzard is an American actor whose claim to fame is his role as Hunter in the 2020 sci-fi series Raised by Wolves. He made his acting debut in 2018, but it is Raised by Wolves that catapulted him into fame and made him a household name.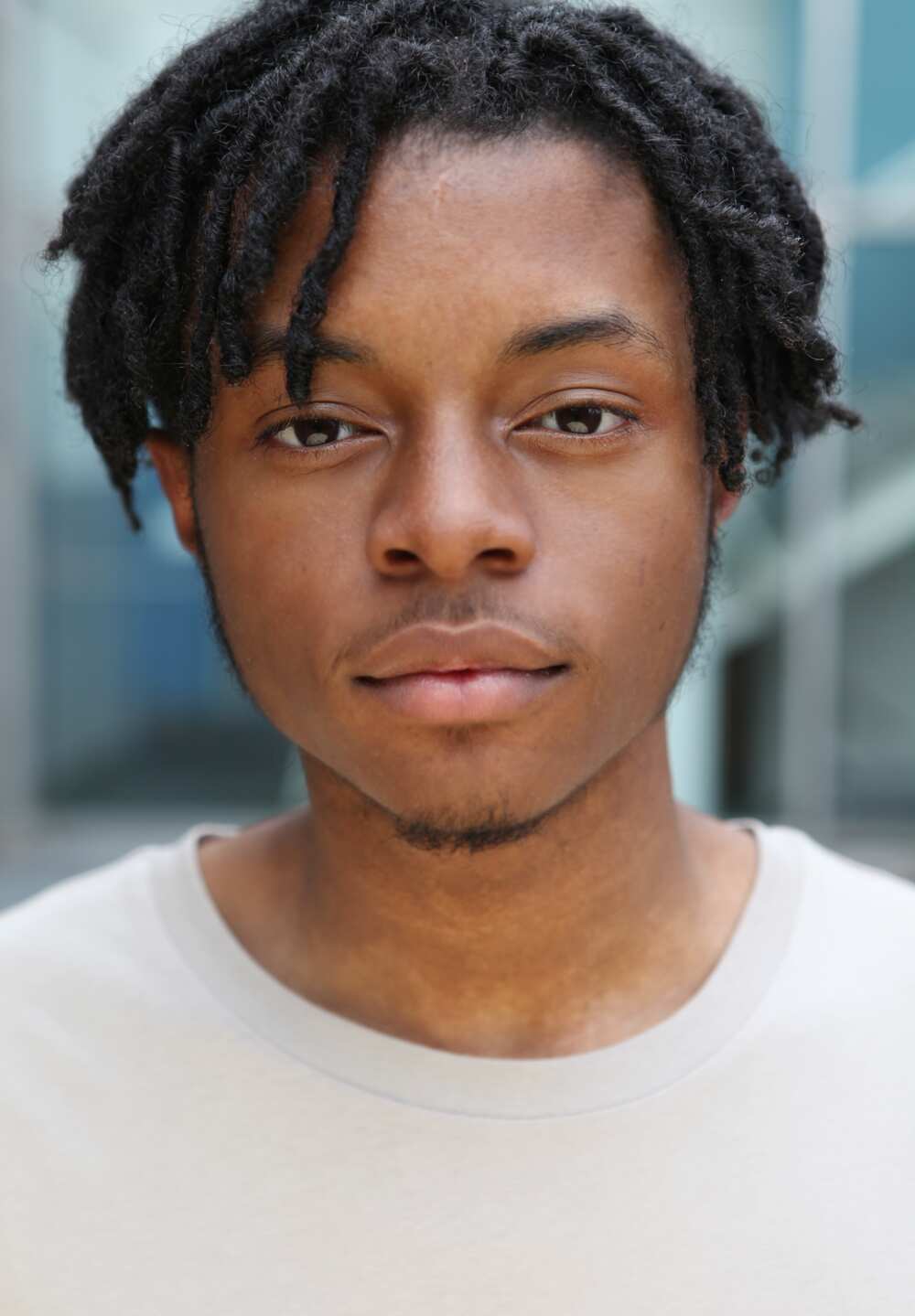 Here is Ethan Hazzard's story.
Profile summary
Occupation: Actor
Agency: Independent Talent Group
Hair colour: Black
Eye colour: Brown
Weight: 70 kilograms
Height: 5 feet 7 inches
Ethnicity: Black
Ethan Hazzard biography
Since the actor is still new in the entertainment industry, details of his biography are not widely known. Even Ethan Hazzard age is unknown. However, some sources, such as celebpie.com, approximate that he might be around 25 years of age.
His Twitter bio reveals that he is a South Londoner.
Ethan Hazzard height and weight
Ethan Hazzard actor is around 5 feet. 7 inches tall. His weight, on the other hand, is 70 kilograms.
The actor has black hair and brown eyes.
Career
Ethan Hazzard actor began acting in 2018 when he played Limahl (Ingrid's foster son) in the TV series Damned. Ethan appeared in two season 2 episodes of this series.
Damned is a comedy set in the social services department of a local authority. The plot of the show revolves around social workers Rose and Al, who swim against the tide of bureaucracy, deal with the absurdities of life and try to navigate their equally trying professional and personal lives. The cast of Damned includes the likes of Jo Brand, Alan Davies, and Kevin Eldon.
Still, in 2018, Ethan played Elias in the three episodes of The Long Song, an adaptation of the award-winning novel by Andrea Levy set during the final days of slavery in 19th century Jamaica. The series follows the trials, tribulations and survival of July and her odious mistress Caroline on a sugar plantation. Some of the show's stars include Hayley Atwell and Doña Croll.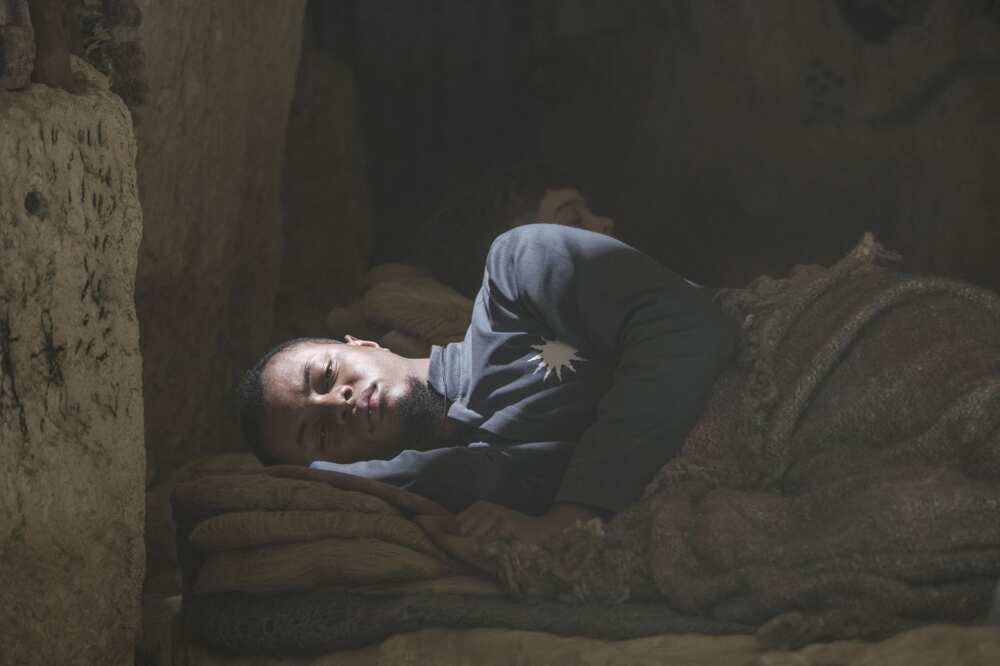 In 2019, Ethan played Issac in The Dare, a horror/mystery/thriller film written by Giles Alderson, and Jonny Grant and directed by Giles Alderson.
In The Dare, a rare family night for Jay (Bart Edwards) takes a brutal twist when he awakens in a basement with three other prisoners. As their vengeful captor runs riot, Jay engages in a twisted battle to solve the puzzle to his past and save his family's future.
Ethan also played Joel in the TV series Giri/Haji, a crime/drama/mystery series about a detective from Tokyo who scours London for his missing brother, who has been involved with the Yakuza and accused of murder.
The actor played Michael in the 2020 movie titled Break, which was written and directed by Michael Elkin.
The actor's most prominent role to date is his role in the sci-fi series Raised by Wolves. Ethan Hazzard plays Hunter in this HBO Max series.
The Ridley Scott–produced HBO Max series is a post-apocalyptic space drama that premiered on Sep 3, 2020.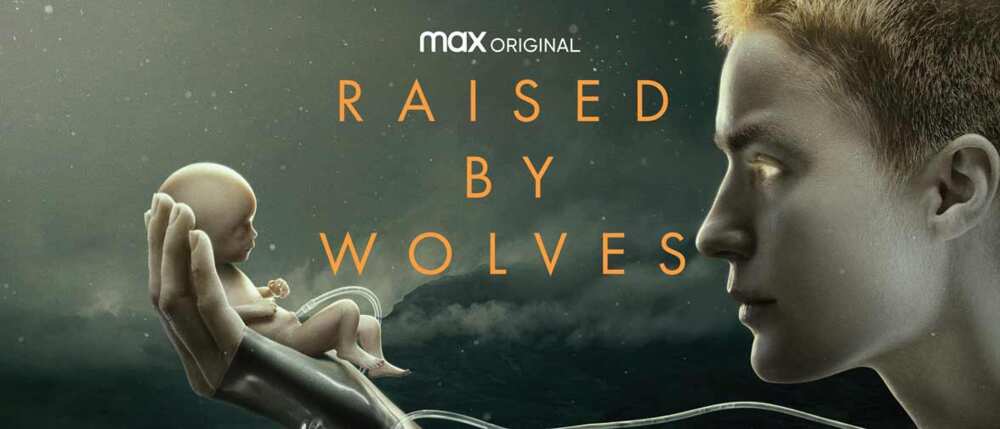 Raised by Wolves centres on two androids tasked with raising human children on a mysterious planet. As the burgeoning colony of humans threatens to be torn apart by religious differences, the androids learn that controlling the beliefs of humans is a treacherous and challenging task.
Some of the actors featuring in the series include Abubakar Salim, Amanda Collin, Winta McGrath, Travis Fimmel, Niamh Algar, and Felix Jamieson.
The show's executive producers are Aaron Guzikowski, Adam Kolbrenner, David W. Zucker, Jordan Sheehan, Ridley Scott, Robyn Meisinger, and Mark Huffam.
A summary of Ethan Hazzard's filmography
The actor has appeared in the following movies and TV shows:
Raised by Wolves (2020) - Hunter
Break (2020) - Michael
Giri/Haji (2019) - Joel
The Dare (2019) - Issac
The Long Song (2018) - Elias
Damned (2018) - Limahl
Ethan Hazzard is still new to the entertainment industry, but judging from his prowess in portraying Hunter in Raised by Wolves, the young man is definitely going places.
READ ALSO: Abubakar Salim biography: age, height, nationality, net worth
Legit.ng recently reported about Abubakar Salim, the actor famous for portraying Father in the sci-fi series Raised by Wolves.
Abubakar Salim is an English actor and producer best known for Informer, The Jury, and 24: Live Another Day. Unknown by many, his career in acting started with the small local theatre bit pieces that he did with the drama club where he grew up with. What else does his biography reveal?
Source: Legit.ng