Matias Varela bio: Age, height, wife, net worth, movies and TV shows
Matias Varela is a popular Swedish actor known for his appearances as Jorge Salcedo in Narcos: Mexico, Grommet in Point Break, and Emir in Assassin's Creed. His latest role as Lucius in Raised by Wolves, the HBO Max sci-fi drama series directed by Ridley Scott, has significantly increased his popularity.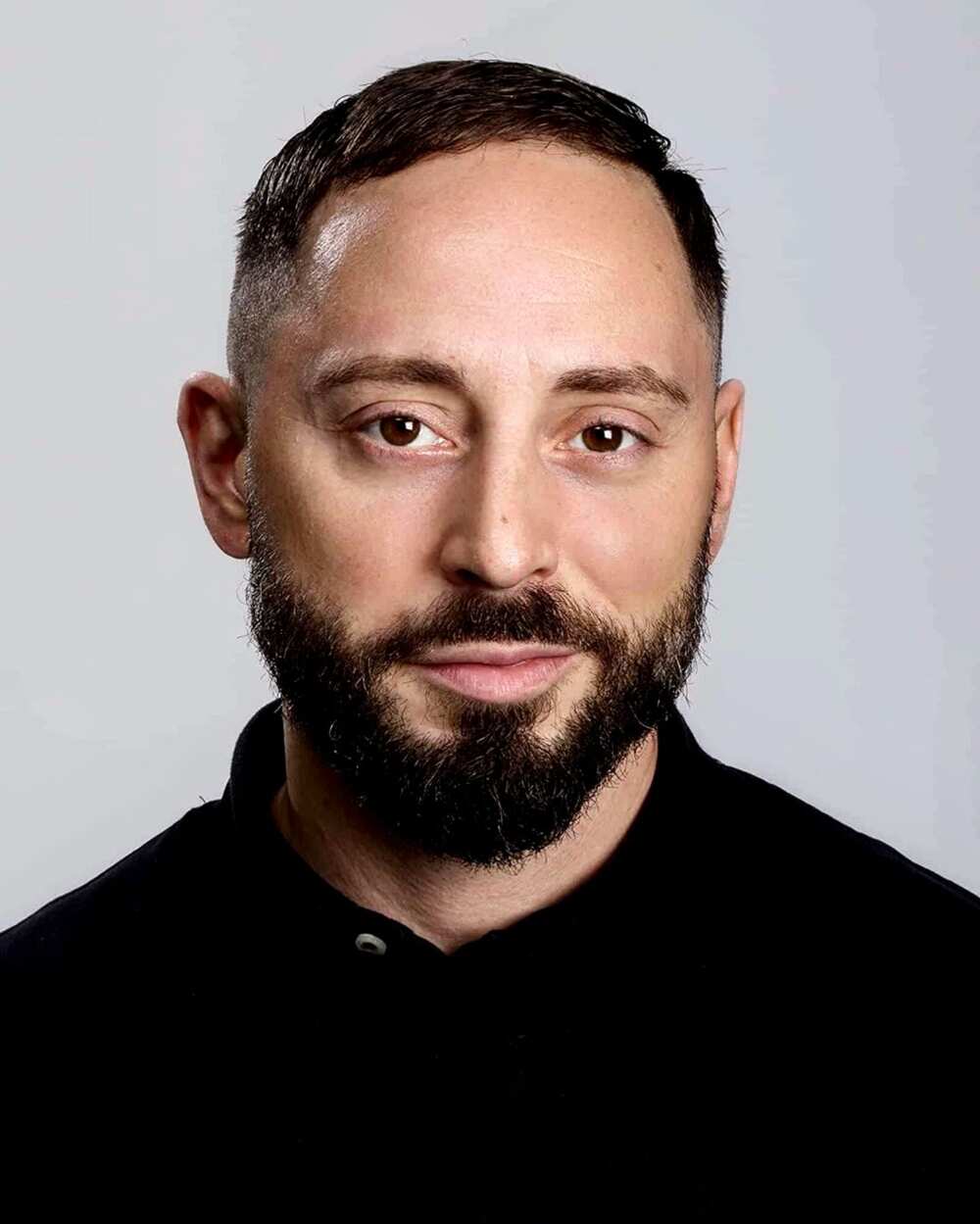 Matias Varela currently stars in the sci-fi drama series Raised by Wolves alongside such famous actors as Jordan Loughran, Felix Jamieson, Travis Fimmel, Aasiya Shah, Winta McGrath, Amanda Collin, Abubakar Salim, and others.
Here is all you need to know about the life of Lucius from Raised by Wolves.
Profile summary
Full name: Louis Matias Karl Padin Varela
Profession: Actor
Date of birth: 23 June 1980
Place of birth: Stockholm, Stockholms län, Sweden
Matias Varela height: 179 centimetres
Age: 40 years (as of 2020)
Marital status: In a relationship
Children: 2
Matias Varela biography
The actor was born and raised in Stockholm, Stockholms län, Sweden. His parents moved to Sweden from Spain when he was very young.
Here is how he comments on his origin:
My parents were immigrants. I don't consider myself Spanish or Swedish, I consider myself a human being, that's it. In the last seven years, my life has had a pretty dramatic change. I know some millionaires now and it's funny, they do the same things regardless of ethnicity or religious beliefs. They all go to the same schools, drive the same cars, collect the same art. It seems to me the question of culture is a question of poverty. The rich Muslims drink the same champagne as the rich Catholics and the Buddhist and the Hindu.
How old is Matias Varela?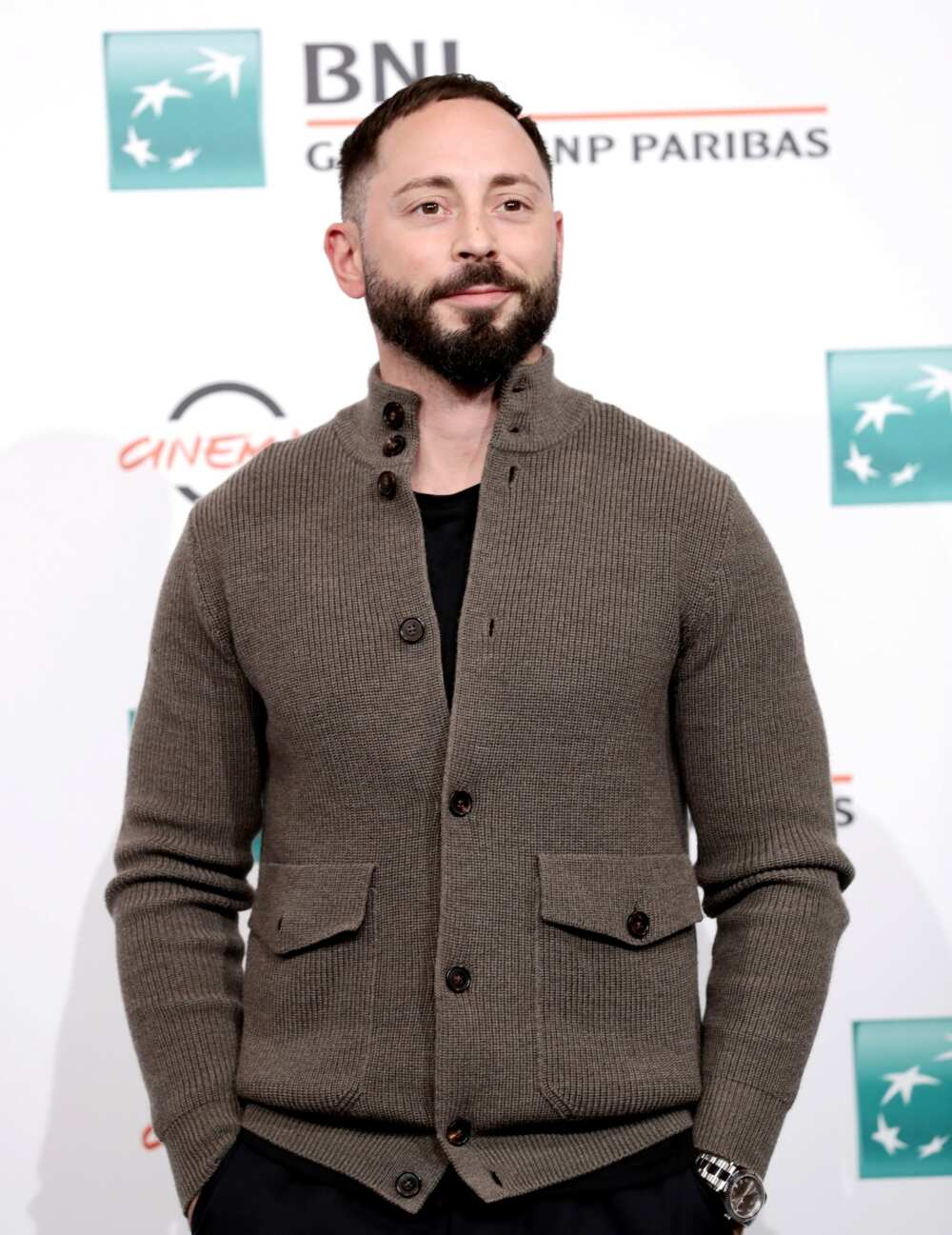 The actor was born on 23 June 1980. As of 2020, Matias is 40 years old.
How tall is Matias Varela?
The height of the Raised by Wolves star is 179 centimetres.
Career
Varela made his acting debut in 2000, playing Miguel 'Mischa' Santos in Nya tider. In 2010, he played Jorge in Easy Money. He also acted in Easy Money II: Hard to Kill (2012) and Easy Money II: Life Deluxe (2013).
The TV series Covert Affairs, in which he featured as Gorka Etxarte, earned him international popularity. More significant fame came after he played Jorge Salcedo in Narcos: Mexico.
In 2020, he became part of an extraordinary HBO Max project directed by Ridley Scott – Raised by Wolves.
Role in Raised by Wolves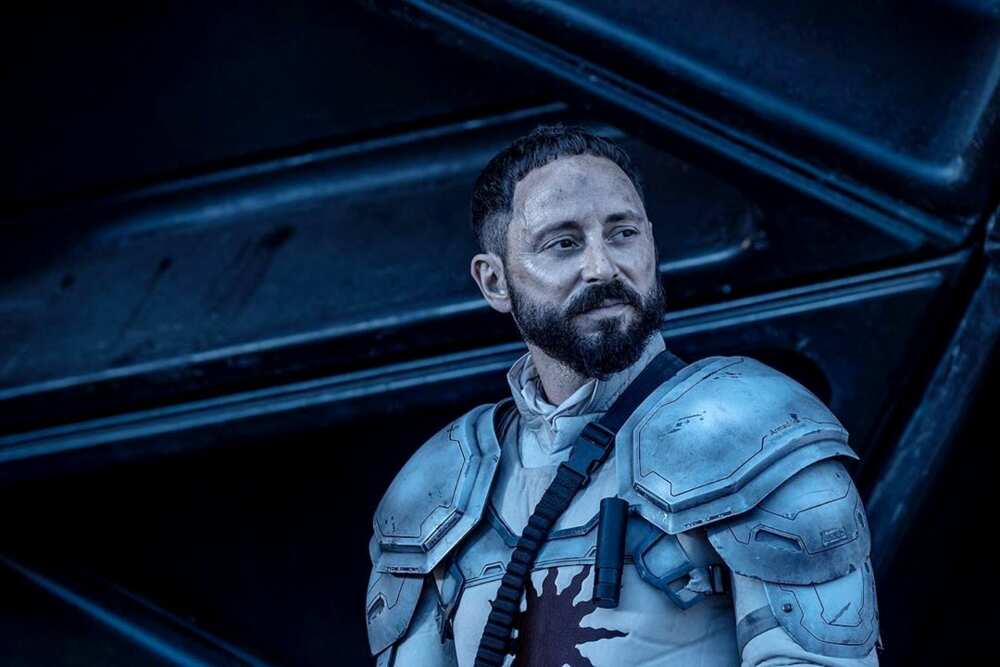 The Narcos star plays the character of Lucius in the series. Lucius is a soldier whose father tried to prevent the ultimate fate of the planet.
Lucius is in service to an authoritarian leader who takes a more hardline approach to keep humanity, and who is also responsible for his father's death.
Matias Varela movies and TV shows
Matias has portrayed different characters throughout his acting career.
Movies
Fröken Sverige (Hector, 2004)
Storm (Knugen, 2005)
Stockholm Boogie (Sofo, 2005)
Kompissnak (Erik, 2008)
Easy Money (Jorge, 2010)
En gáng I Phuket (Jean Luc, 2011)
Player (Guy with a cigarette, 2012)
Easy Money II: Hard to Kill (Jorge, 2012)
Easy Money II: Life Deluxe (Jorge, 2013)
Point Break (Grommet, 2015)
Assassin's Creed (Emir, 2016)
Heavy (Rodrigo, 2019)
438 Dagar/438 Days (Johan Persson, 2019)
TV series
Nya Tider (Miguel Mischa Santos, 2000)
Efter Tio talk-show (self, 2006)
Hellenius Hörna talk-show (self, 2010)
Covert Affairs (Gorka Etxarte, 2010 - 2014)
Arne Dahl: Misterioso (Jorge Chavez, 2011)
The Borgias (King Ferdinand II of Naples, 2011 – 2013)
Arne Dahl: Europa Blues (Jorge Chavez, 2012)
Arne Dahl: Upp till toppen av berget (Jorge Chavez, 2012)
Arne Dahl: Ont blod (Jorge Chavez, 2012)
Arne Dahl: De största vatten (Jorge Chavez, 2012)
Fjällbackamorden: I betraktarens öga (Bo Hamrin, 2012)
The Fat and the Angry (Nicola, 2014)
Boys (Christian Bassi, 2015)
Narcos: Mexico (Jorge Salcedo, 2015 - 2017)
Noches con Platanito talk-show (self, an episode in 2017)
Fartblinda (Peder Rooth, 2019)
Hierro (2019)
Raised by Wolves (Lucius, 2020)
What is Matias Varela net worth?
The actor's net worth as of 2020 is approximately $500.000.
Who is Matias Varela wife?
The name of his partner is Daniella Kjell. The two are neither engaged nor married yet.
On 13 December 2015, they welcomed their first baby-boy – Teyo.
Four years later, on 11 April 2019, the couple gave birth to the second child, Louis.
In an interview with Aftonbladet, he mentioned:
It feels really fun and it just happened. We had planned to get siblings for our son, but it was not planned. I was at home briefly between two film recordings and then it happened.
The actor also posted a picture of the newborn, captioned with words of thanks to his partner:
Daniella spends her time caring for the children, and Matias is grateful for that:
I may not have noticed so much of the heaviest period when our son did not sleep so much, so I have to be honest. Daniella has had to take most things so it is easy for me to say that the toddler years were easy. She has had to work harder and set routines, but she has done very well. This time I'll be home more.
There are a lot of pictures of their kids on Matias Varela Instagram.
Matias Varela has a lot of things to be happy about right now. He has two beautiful children, a wonderful partner, and his career is very fruitful.
READ ALSO: Travis Fimmel biography: Age, height, net worth, is he married?
Legit.ng recently reported about the life of Travis Fimmel. The actor made a name for himself playing Anduin Lothar from Warcraft and Ragnar Lothbrok from Vikings.
Before he got into acting, he was a model, modelling for famous brands as Calvin Klein, L'Oreal, and Gap.
Source: Legit.ng